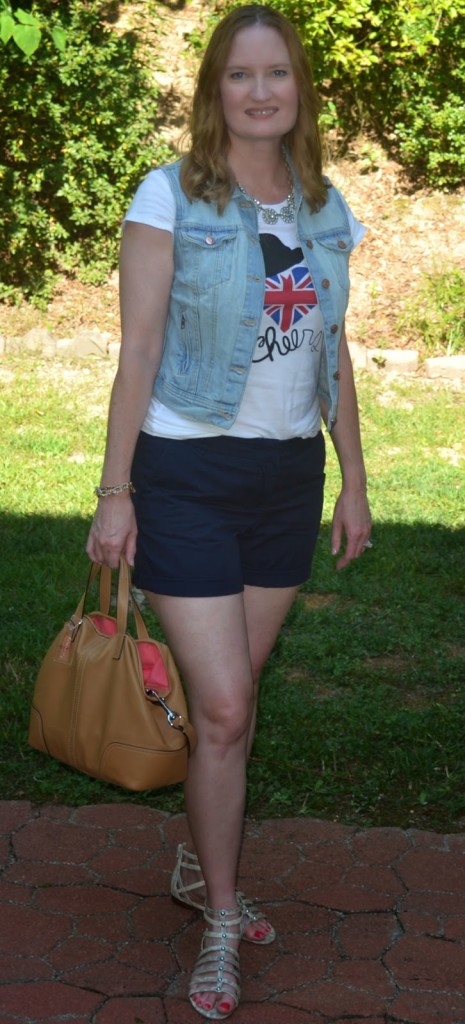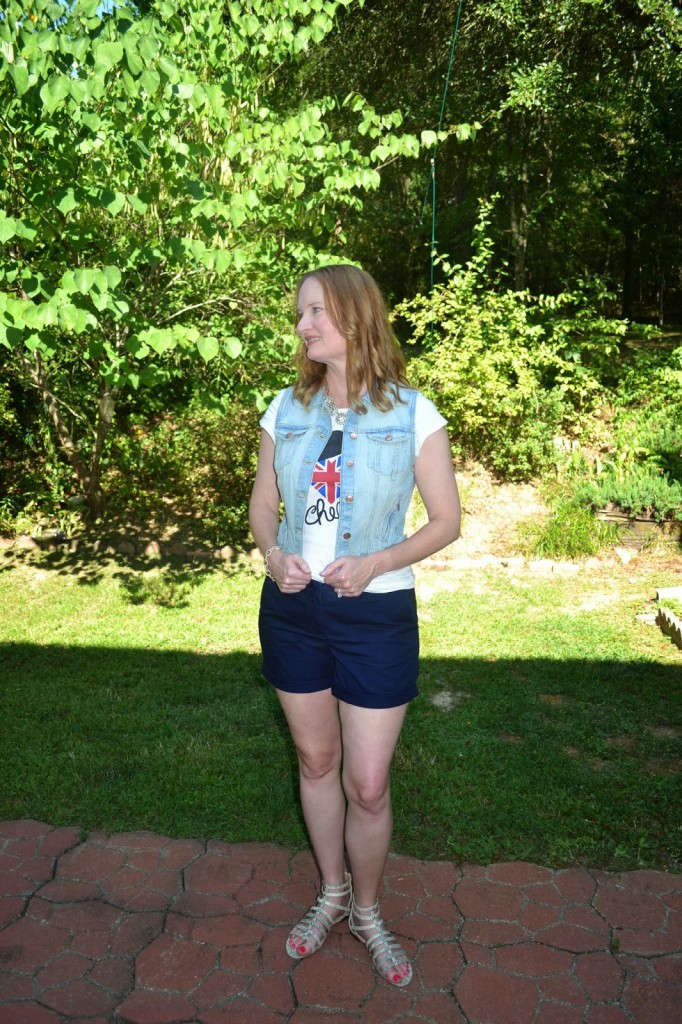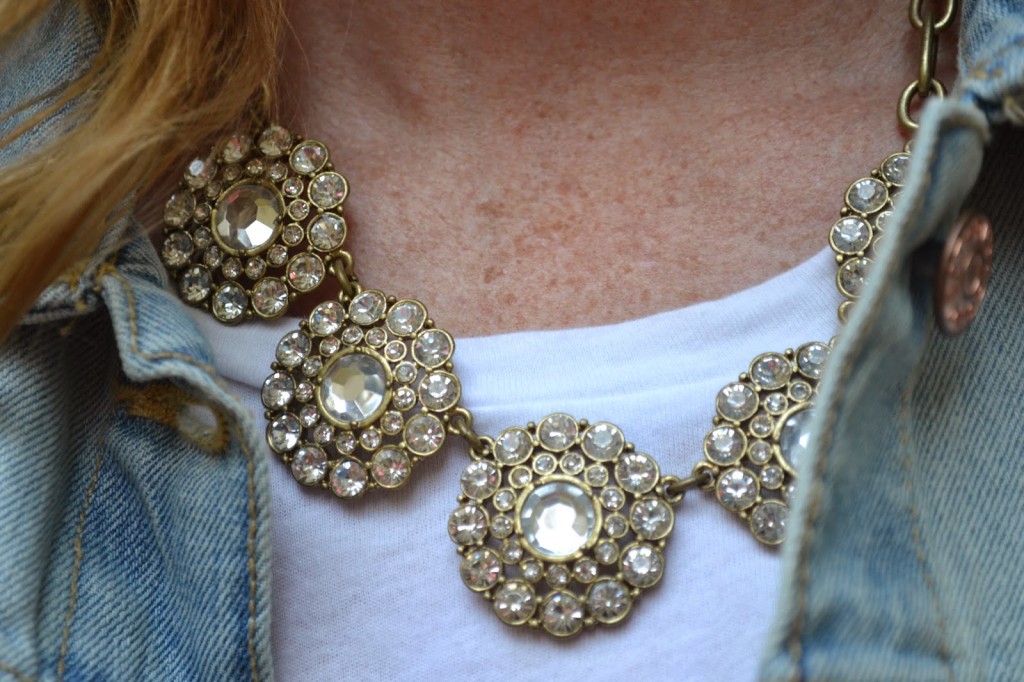 My Outfit
Yesterday my daughter asked me if she could be in one of my posts on my blog. We decided that we would both wear denim and graphic tees. She was so excited for me to take pictures of her in her outfit and even more excited to be in a blog post.
I had been looking for a denim vest for a while, when I found
this one
at H&M. The fit is perfect and it pairs well with shorts, skirts and dresses. My graphic tee is from a consignment shop, but J. Crew Factory has
this one
and
this one
that I'm going to order before they sell out. These tees transition into the Fall season when paired with either a denim or utility jacket.
My daughter: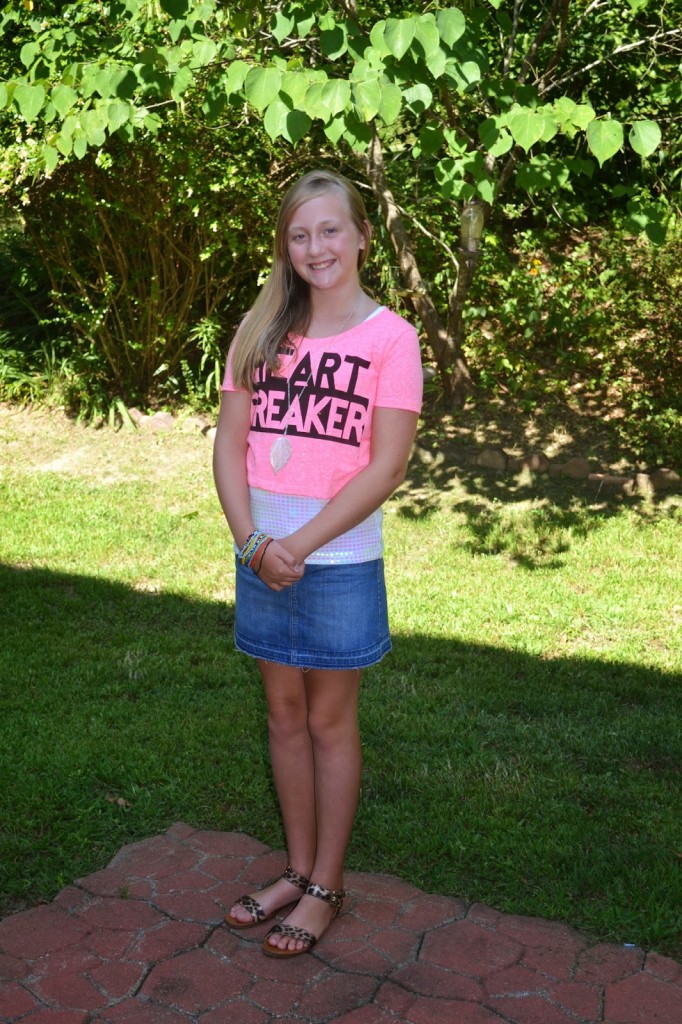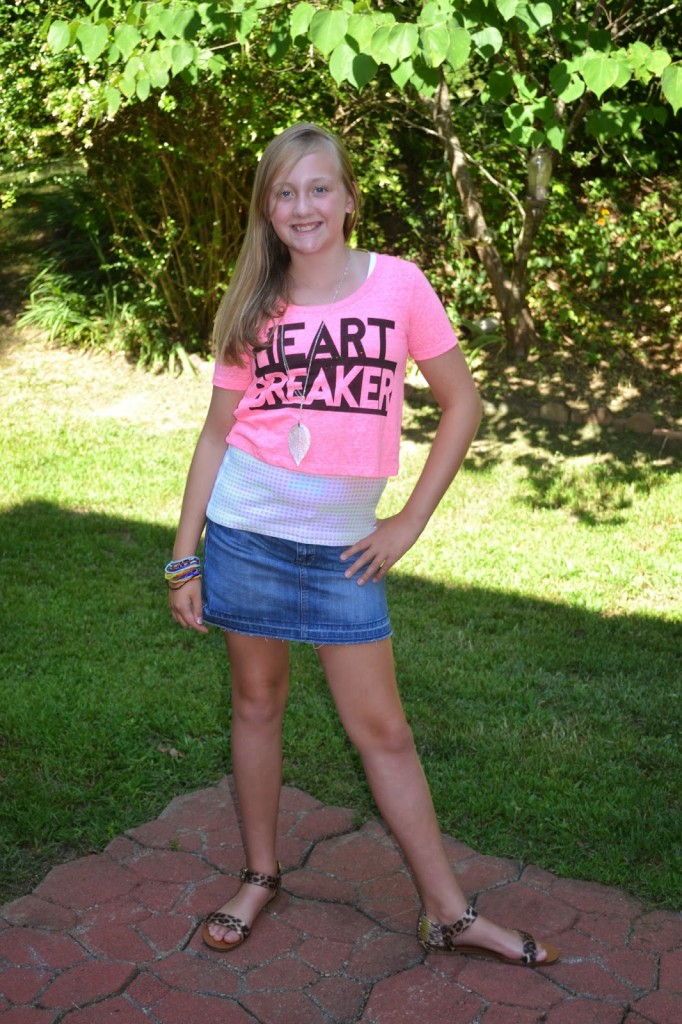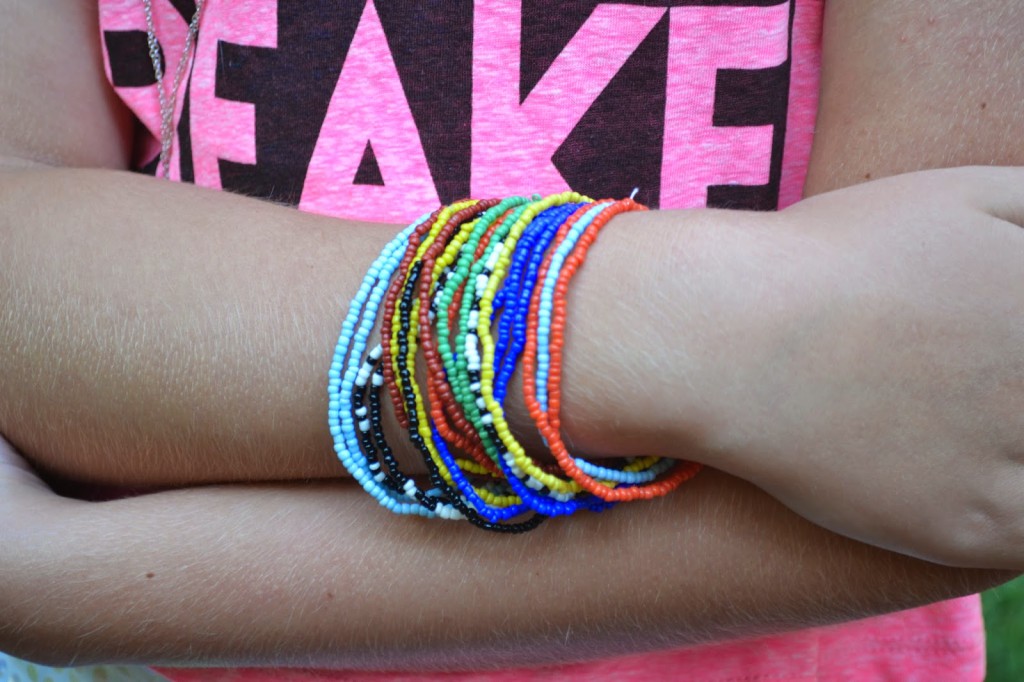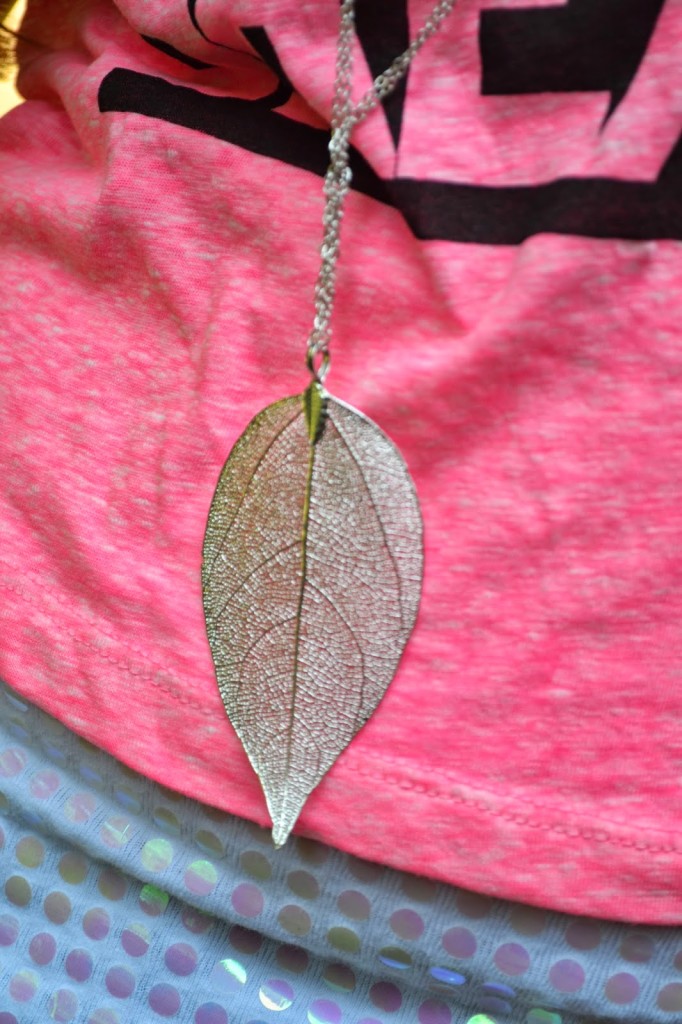 My Daughter's Outfit