Mad For Plaid: Fall Pattern Essentials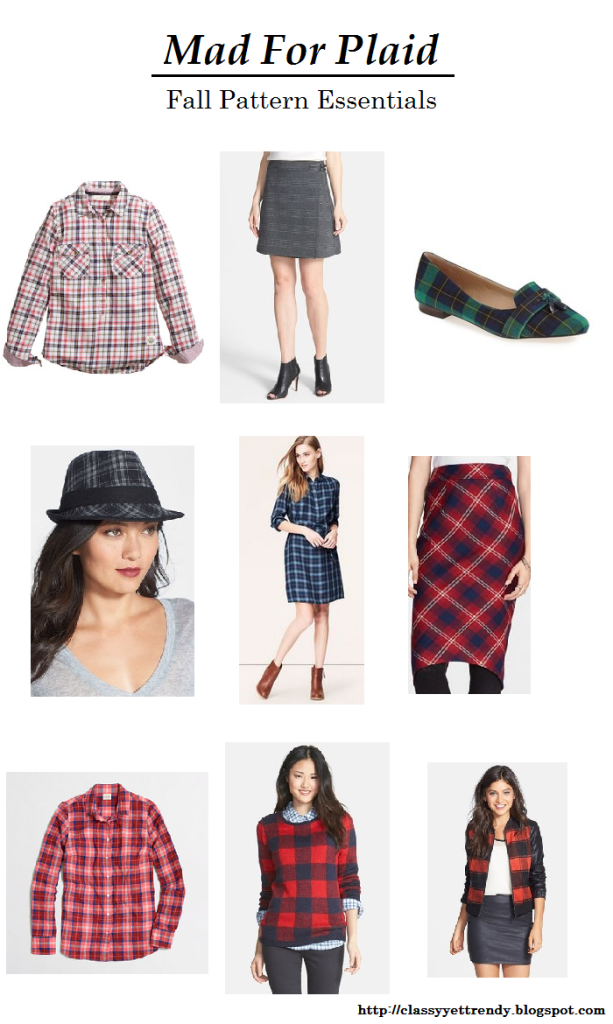 I've always loved plaid! It's been a signature pattern of the country of Scotland for centuries. When I see plaid, it reminds of Mel Gibson in the movie "Braveheart"! Plaid is one the popular prints this upcoming Fall season. When paired with black it's a classic, but can also be coordinated with jeans for a more casual look. You can wear it to work with a pencil skirt and blazer. Throw on a utility vest and it makes plaid pop! Here's some of my plaid picks. I've ordered the plaid button-up shirt from J. Crew Factory and can't wait to wear it! It's currently on SALE, plus an extra 25% off with code "EXTRA25".
SALE: Up To 40% OFF Bracelets, Earrings , and Rings. Shop Now at solesociety.com!
Linking up with Vodka Infused Lemonade, Mix & Match Fashion, The Penniless Socialite, Style Elixir, Two Thirty Five Designs, All Things Chic, Watch Out For the Woestmans