Foot Relief with Kushyfoot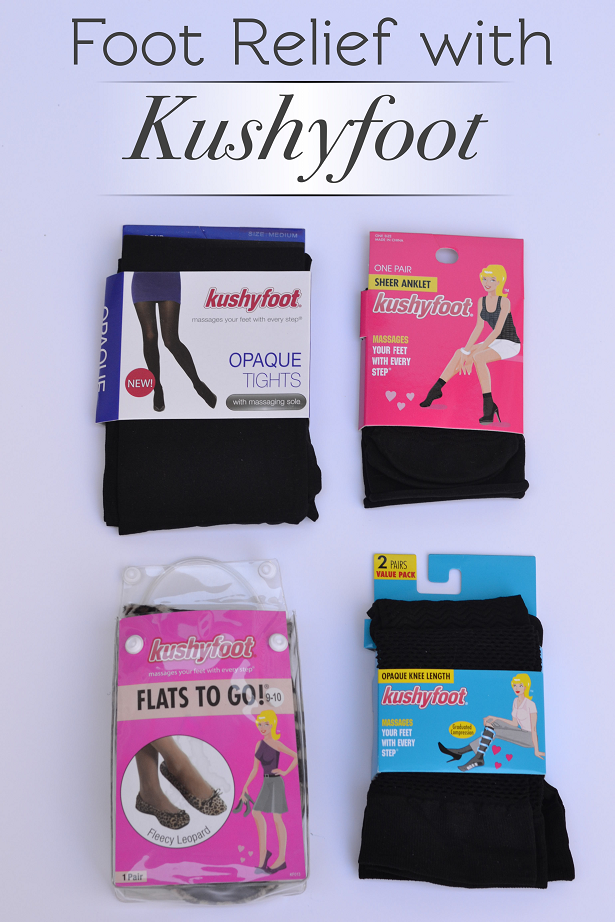 When you wear high heels, do your feet hurt? Do you work in the city and have to walk to work?
Then, you need Kushyfoot!
I received these Kushyfoot products to review: Flats To Go, Sheer Anklet socks, Opaque Knee Length socks and Opaque Tights. All opinions are my own.
About KUSHYFOOT
: Kushyfoot legwear products are one of North America's finest hosiery manufacturers, and supplier of prestigious private label programs for retailers, as well as a core brand manufacturer. Available in over 10,000 doors around the nation and online, and in more than 50 styles, they deliver unheard-of comfort and high-end quality at affordable price points ranging from $3.99 to $9.99 retail. Flats-to-go(R), tights, trouser socks, anklets/crews, foot and toe covers, shoe cushions, sport socks (including pedicure and yoga socks) and home/dorm socks comprise the collection. Kushyfoot.com sells on a multi package basis. www.kushyfoot.com
Flats To Go:
These are their signature product! I wore these Flats To Go the other day when I needed instant relief from wearing my heels. They massage your feet with each step! I walked from my office to my car and drove home wearing these in the car. They sure beat walking in heels. When your feet are screaming from being cramped all day in your heels, just take the convenient pack out of your purse, toss your heels aside and put on these light little flats. Here's what the convenient pack looks like: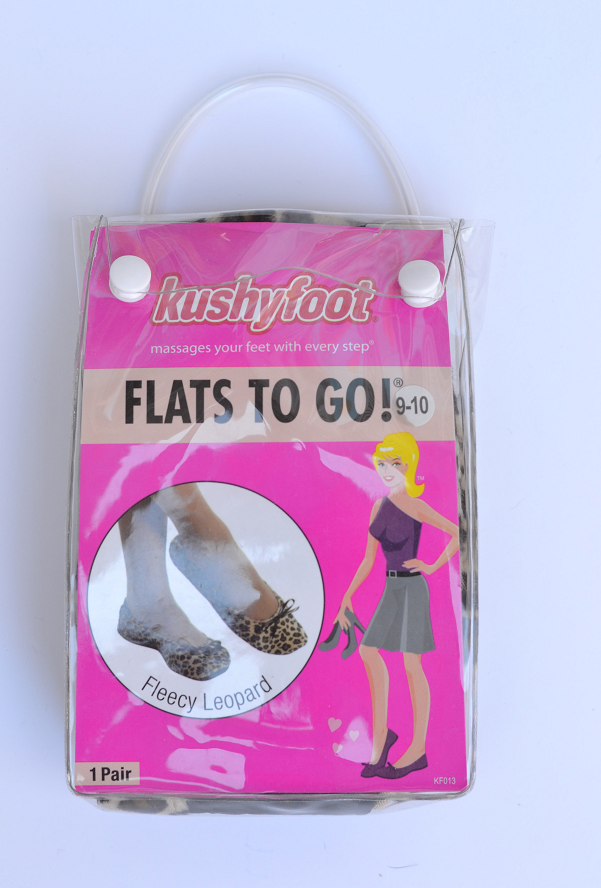 And here's what they look like out of the pack. Notice the massaging sole. The pair I received are leopard print, how stylish!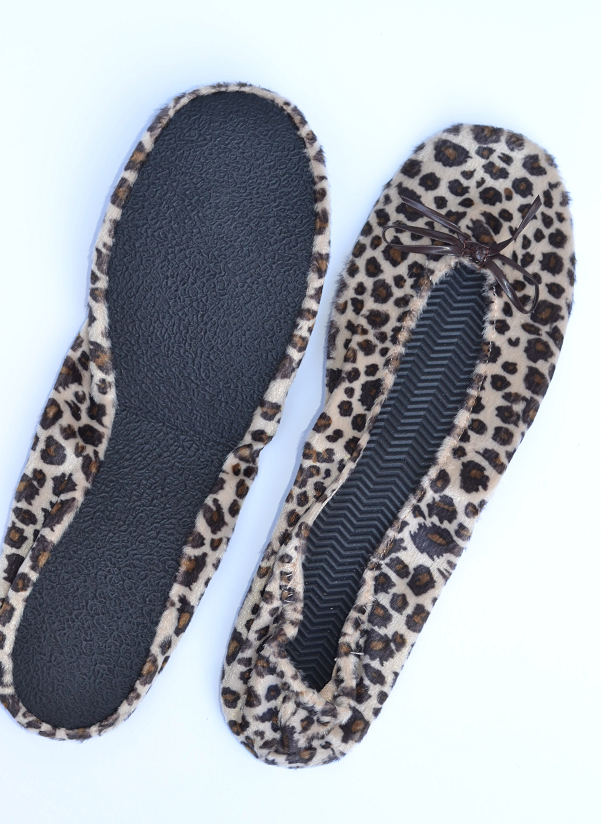 Opaque Knee Length Socks:
These lightweight socks have a padded sole that massages your feet to relieve tension and fatigue, making your whole body feel refreshed. There are two pair in the pack: a solid pair and a fishnet pair. The solid pair are great to wear in cooler weather. The fishnet pair lets your legs breath, while still giving coverage for your feet. I had never worn lightweight socks that have a padded sole. I love these socks because with each step your feet are massaged! These socks are perfect to wear with pants.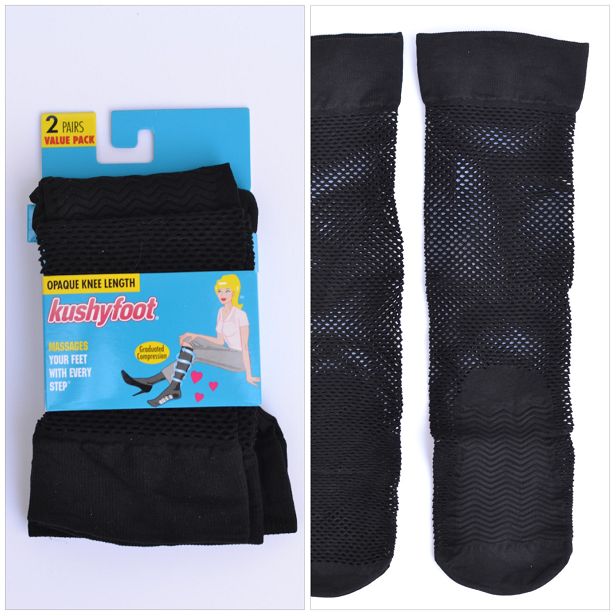 Sheer Anklet Socks:
These are exactly like the solid knee length massaging sole socks, but shorter. These are also perfect to wear with pants, especially if you don't need the coverage for your legs. Because these are lightweight and short, they are great to wear in the Spring!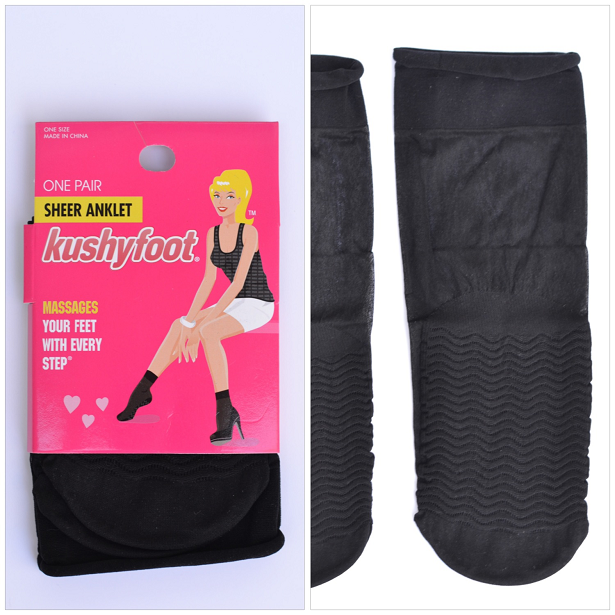 Opaque Tights:
Oh, how I wish it was still Fall or Winter so I could wear these tights. As soon as the weather turns cooler, I'm wearing these tights! I'm a big fan of black tights and these will be a staple in my closet in the cooler months. The material is so soft and has just the right amount of opaqueness.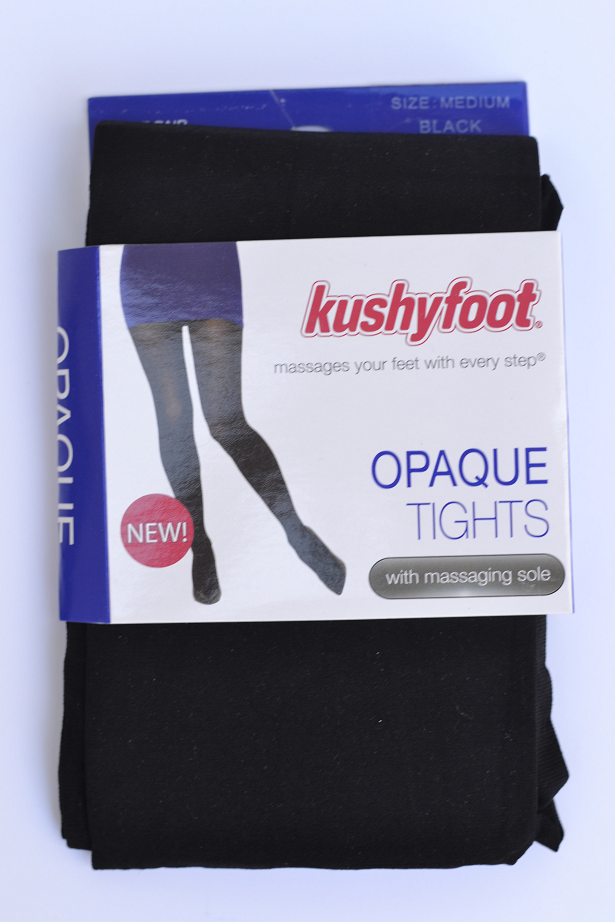 To get your Kushyfoot Massaging Socks, Tights and Flats To Go, go to
Kushyfoot.com!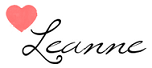 See These Blogs I Link Up With: