3 Ways I Reached 100,000 Monthly Pageviews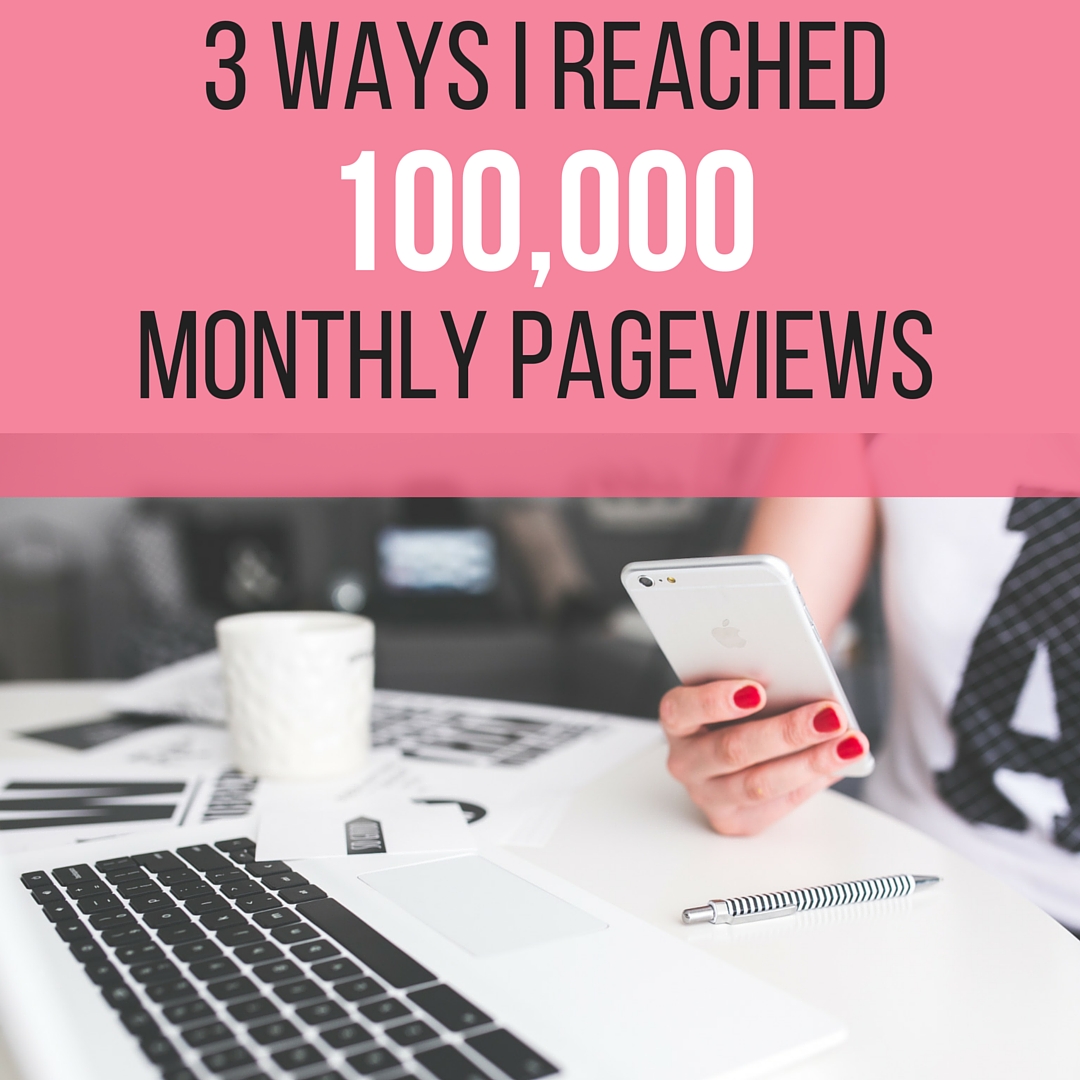 When I started Classy Yet Trendy over a year ago, I wanted to share my fashion style with others and hopefully participate in blogger programs to receive free clothes.
Fast forward to 100,000 monthly views later, where Classy Yet Trendy has grown to include outfit ideas, blogger collaborations with both individual companies and networks and now a Capsule Wardrobe E-Book.  I love blogging about fashion, beauty and lifestyle subjects and I also enjoy graphics design too.
How did I reach the 100,000 monthly pageviews?  I would like to share with you all how I reached 100,000 views a month.  I hope this information helps other bloggers too, especially those just starting out.  When I was a new blogger, I researched any information I could find about blogging.  I can't tell you how much research I have done since I first started this Classy Yet Trendy.  I learned about blogging mostly by learning from other blogs: how they look, the subjects, etc.  I was mostly self-taught, just diving in and making mistakes along the way, but also learning from those mistakes.
Here's a screen shot of my Google Analytics account showing the page views for the last 30 days.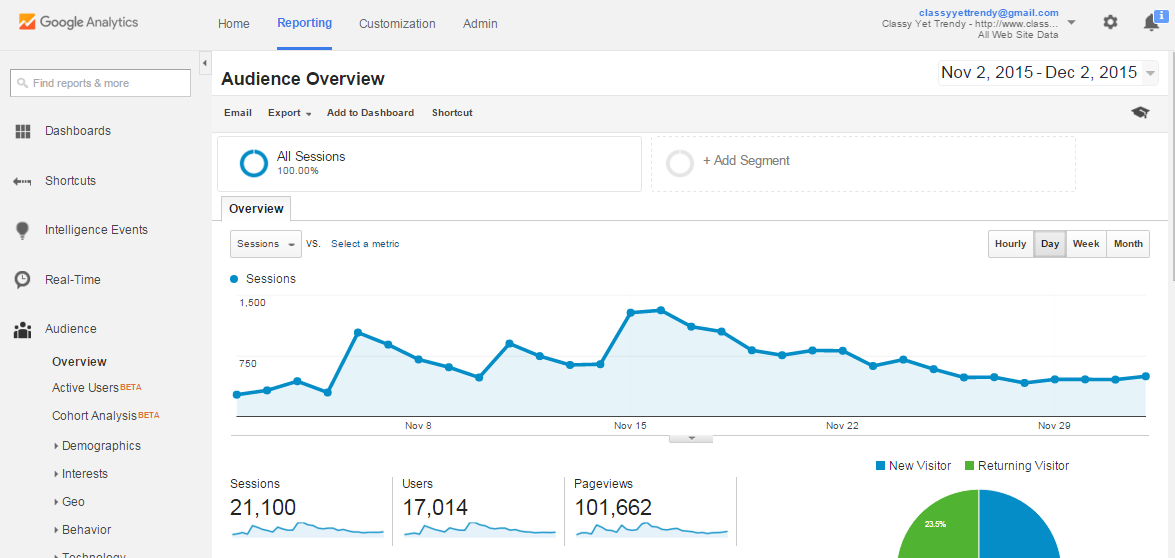 I recommend having a Google Analytics account.  It tracks the activity on your website and will show you how your site is performing..  If you want to work with companies on collaborations or participate in blogger networks, it is essential that you have Google Analytics account connected to your blog.  They will most likely ask for your monthly pageviews and/or sessions when working with you.  To sign up for an account and connect your blog, go to https://www.google.com/analytics/.

  Here's how I reached 100,000 monthly pageviews:
1. Create Great Content
Content is most important when growing your blog.  As Bill Gates once quoted, "Content Is King"…it is true!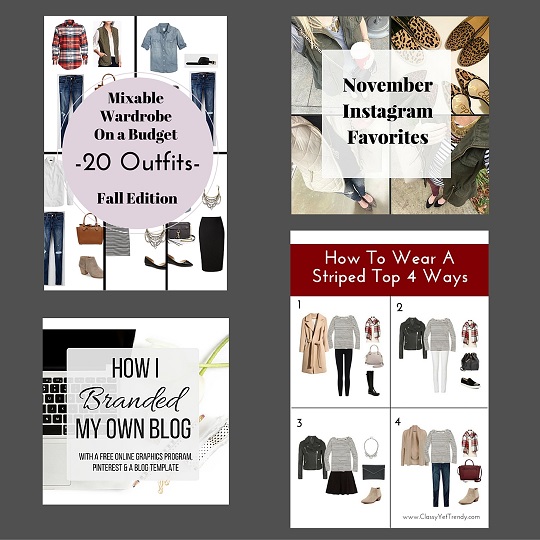 If your posts are informative, includes pictures pleasing to the eye and you are consistent about posting informative content on your blog, people will want to come to your blog.  If your content interests them, they will most likely come back again.  Plus, the more content you have is great too.
2. Use Pinterest
When I started blogging, I would Pin an image from my blog post to Pinterest once a day, early in the morning when I first woke up, which was about 5:30 am before heading into work.  A few months ago, I looked at the different areas of Google Analytics to see when people were visiting my blog.  I discovered that the most activity on my blog happens around 8:00 am and 8:00 pm.  So, I now Pin an image from my blog post to Pinterest twice a day, once early in the morning, then at night around 8:00 pm as well.  I discovered the traffic flow on Google Analytics, by clicking on "Audience", then clicking on "Overview", selecting a particular day, then looking at the chart at the times where there was the most activity. Visit Classy Yet Trendy's profile on Pinterest.   I set my Pinterest account to a Business account and I recommend doing this.  By having a Business account, you can see Pinterest Analytics and they will send you an email whenever someone starts following you, Likes or even Repins your Pins.  That way you can see which posts are getting the most views. I am most active on Pinterest because that's where at least 50% my traffic comes from.  I pin my current day's post, plus older posts that are receiving lots of Repinning by other Pinterest users. I recommend creating a Pinnable Image for each blog post and pin that Image to Pinterest.  An example of a Pinnable Image is the image* at the beginning of this post.  Even if it's just a photo, create a text overlay for it.  It will add interest to your photo and will generate interest on Pinterest.  I use the free version of Canva.com on a regular basis, but you can also use Photoshop, PicMonkey, Gimp or other graphics editing software.
3. Participate in Blogger Link-ups (And even host one!)
I recommend in participating in blogger link-ups.  If you don't know what a link-up is, it's an area within a blog post where you can add your post's URL (web address) that will display alongside other bloggers.  See what the link-up area looks like below.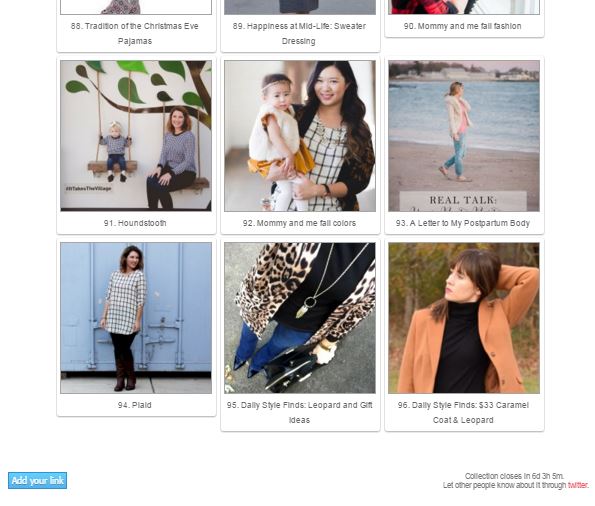 Some bloggers will host a link-up usually one day a week.  Since my blog is about mainly about fashion, beauty and recipes, I join link ups on these subjects.  There are many link-ups, and different types that fit your blog, some on food, others on crafts, etc!  If you add your posts to these link-ups, then people will see your post, click on it, then it will take them to your blog, giving you more pageviews!  This is not only free advertising, but a great way to connect with other bloggers too.  On Wednesdays, I host the Trendy Wednesday fashion and beauty link-up. Check out my Link-up List to see where I add my posts each week. You can even host a link-up yourself!  You will need to put the link-up code on your blog post each week.  I use In-Linkz to manage my link-ups.