The Power Of The 3rd Piece
Adding a 3rd layer takes your outfit from plain to FAB!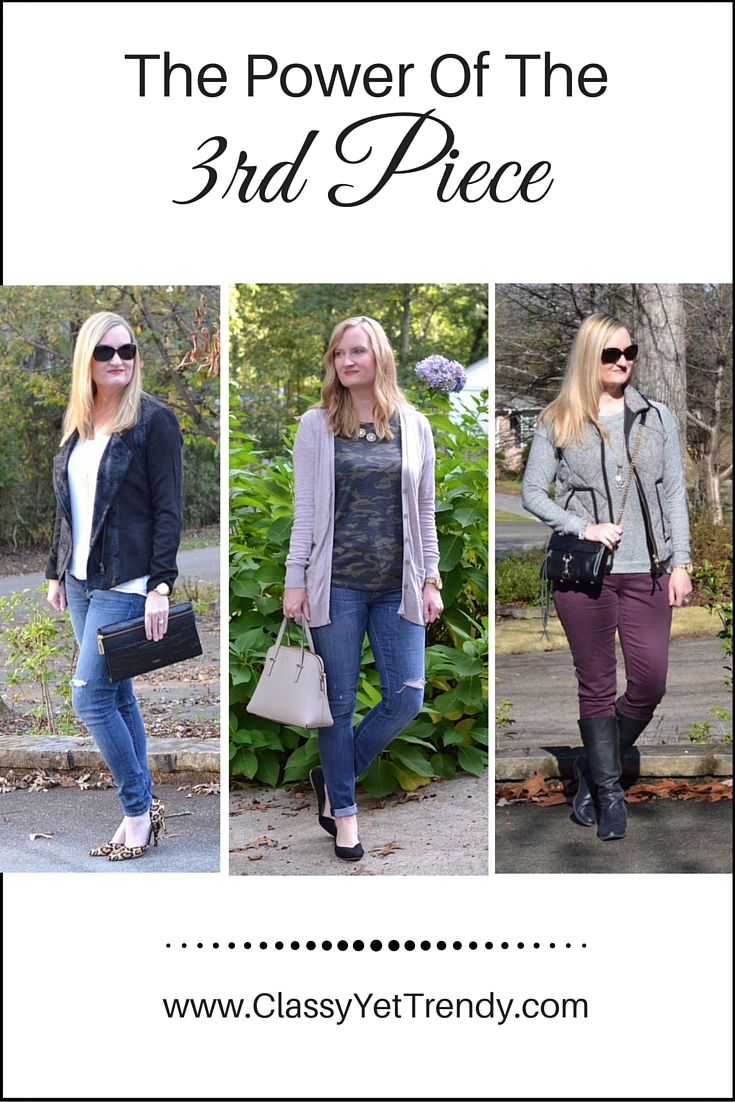 The 3rd piece in this outfit (see the blog post here) is the J. Crew Factory herringbone vest.  I have literally worn this vest at least 20 times for the past two years.  This was "the" vest to have last year.  It was all over Instagram and on style blogs.  It has been popular this fall and winter too, but it has recently sold out at J. Crew Factory.  Here are a few almost identical ones available online: OpenSky, another one at OpenSky and Shoptiques.
Shopping Sources: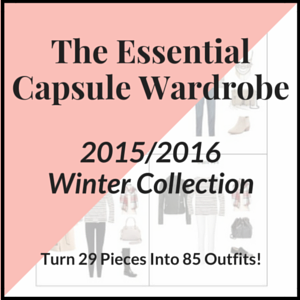 You can never go wrong with having a black moto jacket (see the original blog post here) in your wardrobe!  I've had this moto jacket for about 4 years and it's still one of my favorite go-to pieces.  You can wear a moto jacket with jeans, pictured above, a skirt and dressy top or over a dress.  My moto jacket is a cotton/faux suede material, but they come in other materials too.
Shopping Sources:
I absolutely love utility vests!  That's the 3rd piece in this outfit (see the original blog post here).  The color olive green combined with the sporty look makes a utility vest an excellent 3rd piece.  My exact utility vest is back in stock at Macy's, grab it here while it's in stock.  It's a 3rd piece you can wear all year.
Shopping Sources:
Don't you just love trendy pieces?  I bought this camo tee last fall and still have in my wardrobe!  See the original blog post here.  I tend to favor pieces with a bit of an "edge" but still classy enough to dress up.  For this outfit, I wore a classic piece, a cardigan, a 3rd piece.  I dressed it up a bit by wearing black flats.  Cardigans are such classic pieces.  I have several cardigans in my wardrobe.  There are several styles of cardigans: boyfriend, classic fitted, cocoon, cable sweater and drape, just to name a few!
Shopping Sources:
Another kind of 3rd piece is a simple sweater!  If I wore the gingham shirt and jeans as an outfit in the photo above ((See the blog post here), it would look ok.  I added an ivory sweater to make the outfit more interesting.  I like shirts with patterns, like this J. Crew Factory pink gingham shirt.  Shirts like this one look great underneath solid color sweaters.
Shopping Sources: