Fashionable Friday OOTD #13: Minimalist E-Book Preview
Fashionable Friday OOTD (Outfit Of The Day) #13
For all the weekly outfit ideas, check out the "Fashionable Friday" category page!
The
Minimalist Capsule Wardrobe: Summer 2016
E-Book Preview!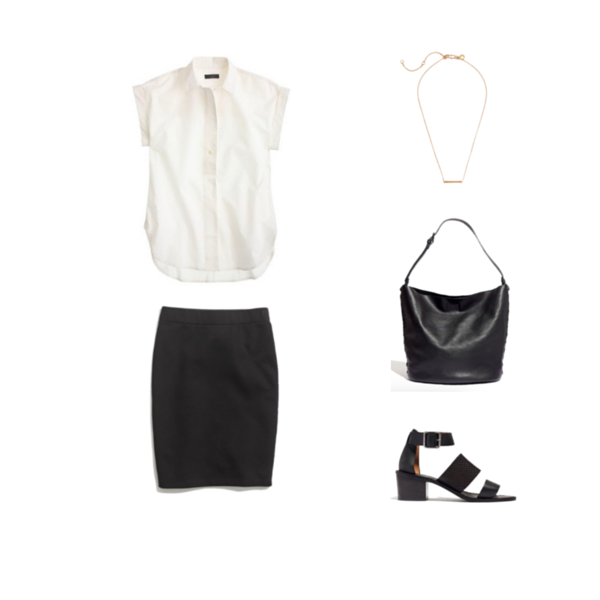 Great news!  Another capsule wardrobe E-Book is in the works and is almost ready!  It's a minimalist capsule wardrobe, where the color palette is black, white, gray, ivory and denim.  The style of clothes are simple, yet classic, and always in style.  Stay tuned, it will be in the E-Book store soon!
Today's Fashionable Friday is a preview of one of the outfits that will be in the E-Book.  This Fashionable Friday OOTD (outfit of the day) #13 is simply black and white and has a classic, essential style.  This outfit consists of a white short sleeve popover shirt (budget option, splurge), black skirt, gold bar necklace, black hobo bag and block heel sandals (I have these and they are comfortable).   These are outfit essentials that are sure to favorites in your wardrobe!
Shop The Post: