How To Wear A Poncho 3 Ways
Do you like to wear ponchos?  If you've never worn a poncho, I have some outfit ideas to help you get started!  Ponchos are perfect for adding to your outfits in the Fall season.  They are light enough to add color and texture to your outfits, but are also warm on chilly Fall nights.  Some ponchos are like shawls that drape over your tops and are open, while others are like flowy sweaters with sleeves.
For this post, I've chosen to feature this plaid multi-color poncho from Old Navy.  If you want to add a few "trendy" pieces to your closet, or your capsule wardrobe, Old Navy has them.  They are budget-friendly and are well made.   I still have a few clothes and shoes from Old Navy that I've had for about 4 to 5 years!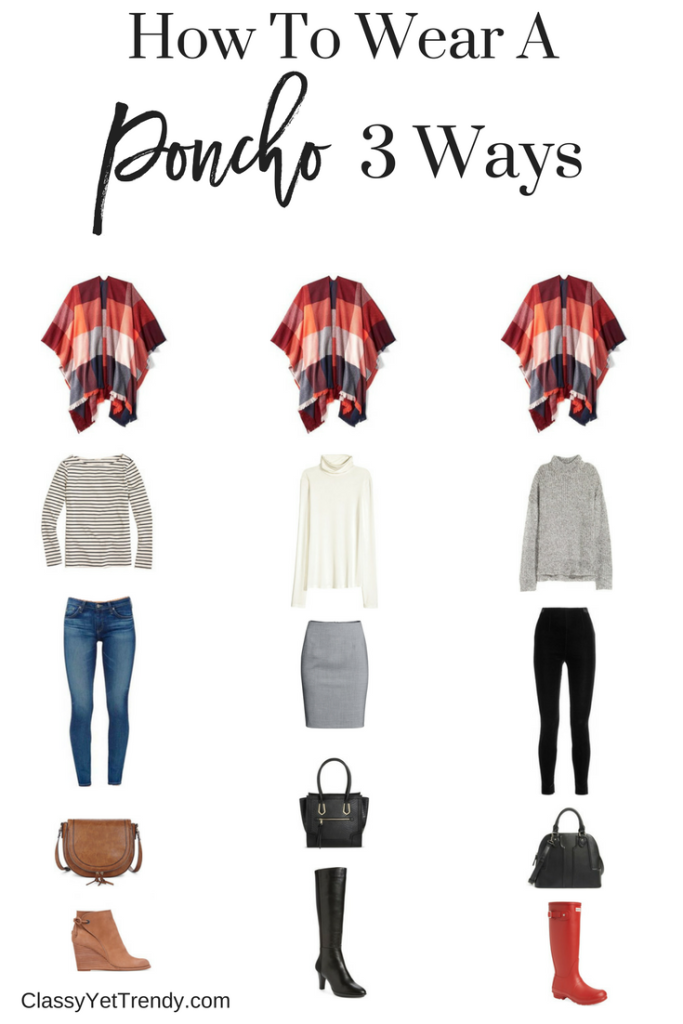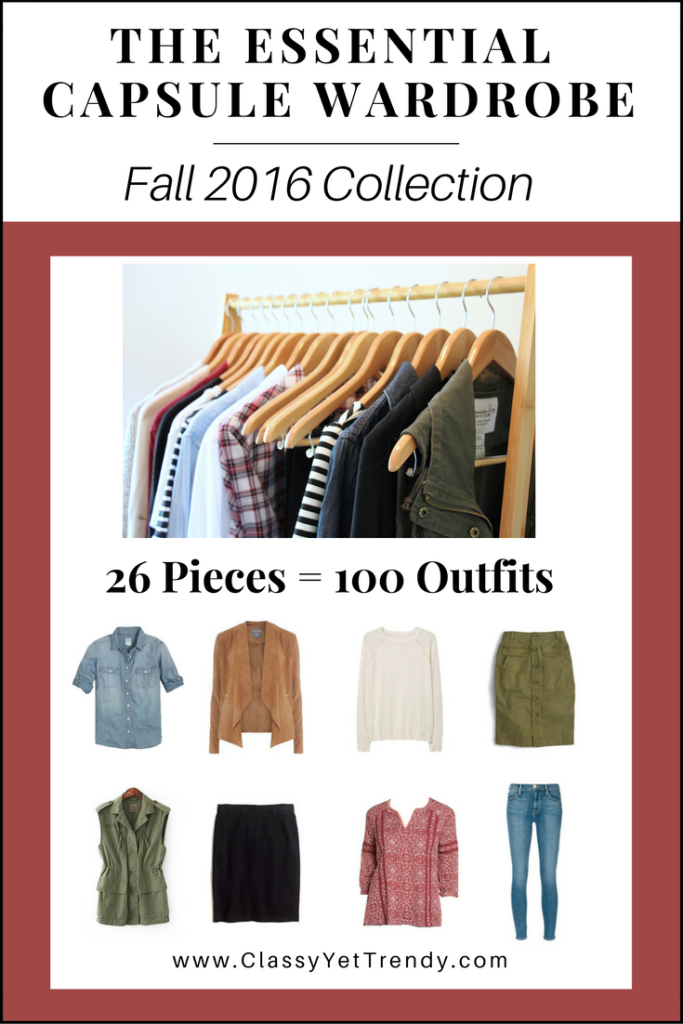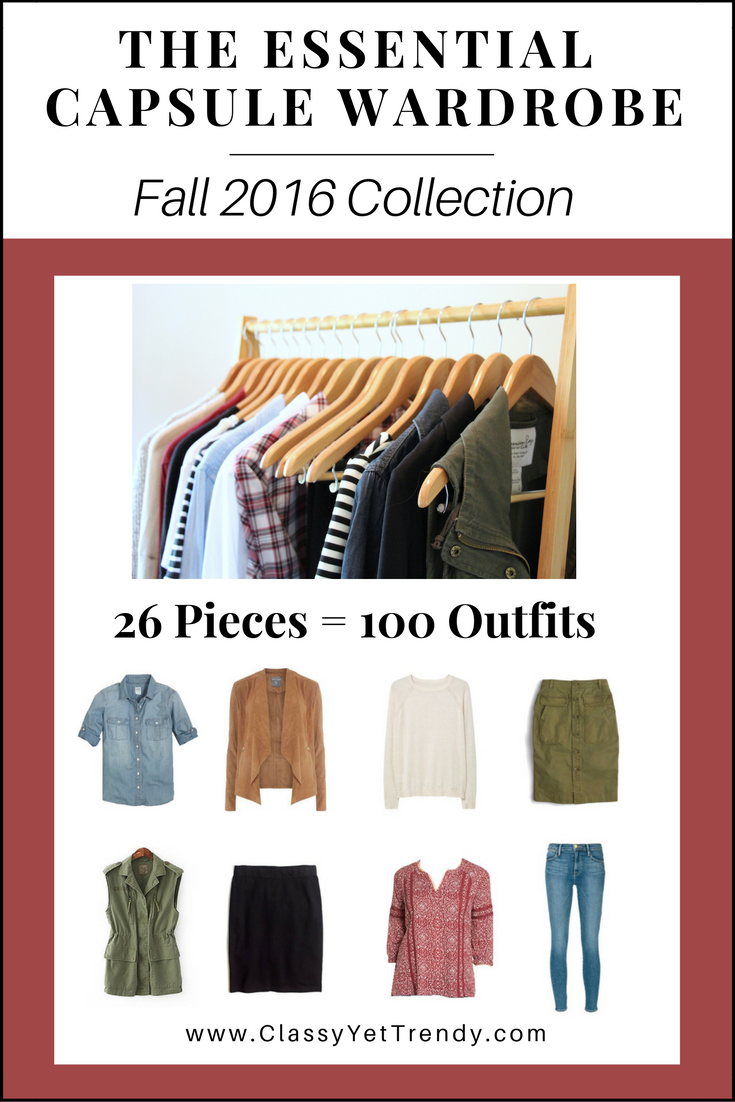 . 
OUTFIT #1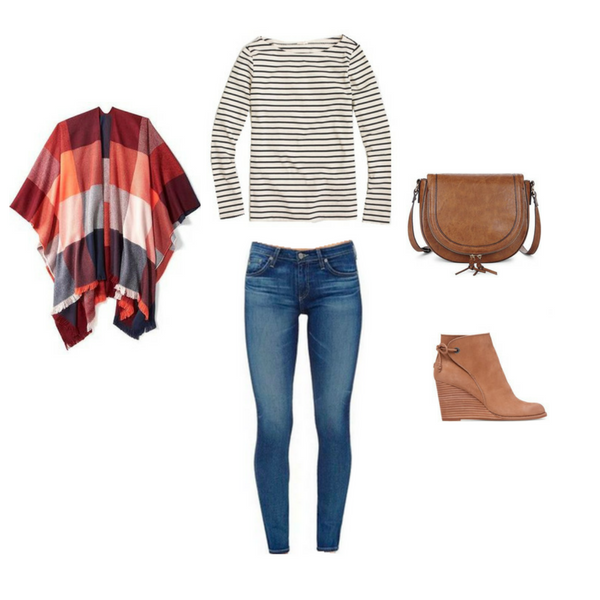 Outfit #1 adds a striped top, jeans, brown crossbody and suede wedge booties.  Because the plaid poncho has navy in the pattern, the navy in the striped top coordinates with it.  Striped tops are great to mix with other patterns.
OUTFIT #2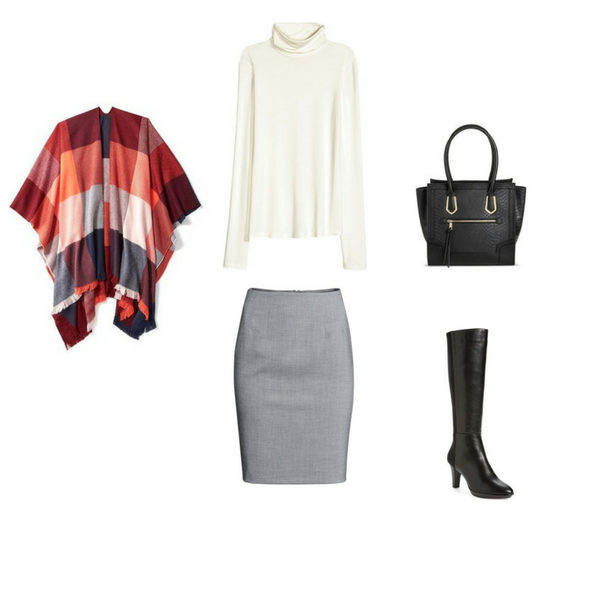 Outfit #2 includes the plaid poncho, a turtleneck top, gray pencil skirt, black handbag and black leather heeled boots.  Wearing a fitted pencil skirt and turtleneck looks great with the looseness of the poncho.
OUTFIT #3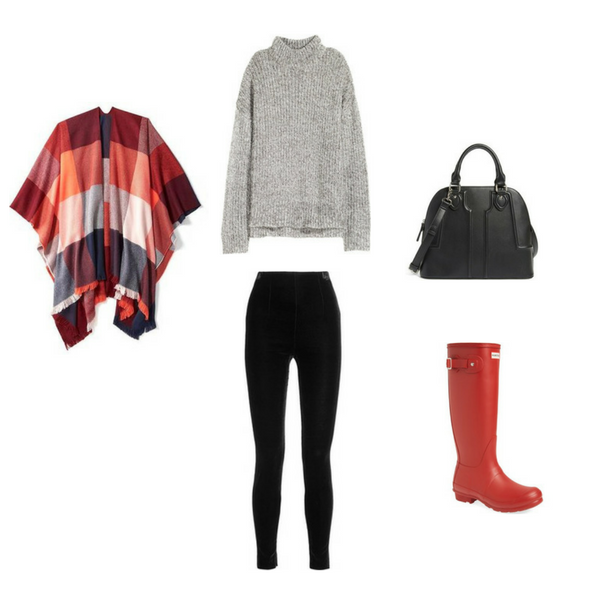 Outfit #3 includes the plaid poncho, a gray marled sweater, black leggings, black handbag and red Hunter boots.  The neutral-colored top and bottom helps make the poncho stand out with the red Hunter boots.  It doesn't have to be raining to wear these popular Hunter boots.  These boots keep your feet warm on crisp Fall days.  They are perfect to wear in the Winter to keep your feet dry and warm.