Mother's Day Ultimate Gift Guide
Find the perfect gift for Mom for Mother's Day!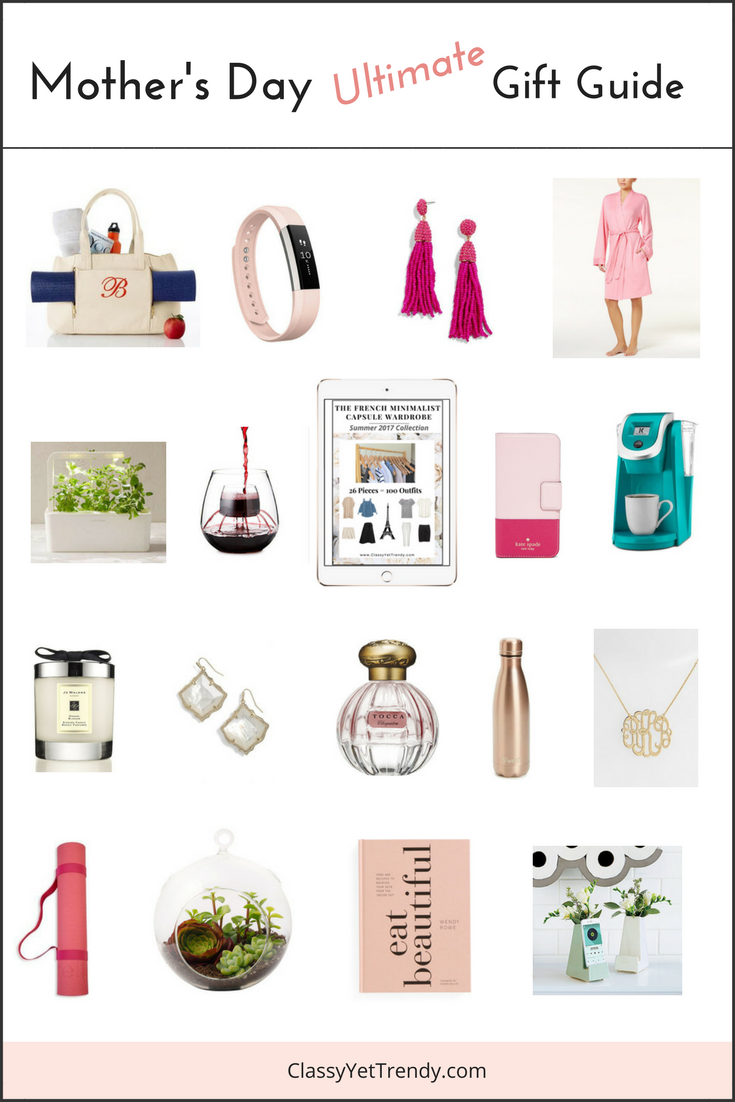 Mother's Day is coming up soon!  Do you need to buy just the right gift for your mom?  Are you looking for a gift for someone that is a mom, like your best friend, sister or daughter that has a newborn baby?  I've searched the internet to find some amazing gifts that any mom would like to have!
What about this peacock blue Keurig coffee maker or these on-trend Pinata earrings!  This Eat Beautiful cookbook has some delicious and healthy recipes that mom would love to prepare.  What a great way to grow fresh herbs at home in this Smart Herb Garden!  I'm crushing on this gold initial necklace that I'm seeing on Instagram!  A site I've recently discovered is Crown Jewelry.  They beautiful, unique jewelry and excellent prices!  Shop from the convenience of your home and have your jewelry delivered to your front door!
Give the gift of a how-to capsule wardrobe e-book on how to create a capsule wardrobe from start to finish, like The French Minimalist Capsule Wardrobe: Summer 2017 Collection.  It includes all the sources for the recommended clothes and shoes, 100 outfit ideas, plus more!  Over 5,500 e-books satisfied customers since 2015!
Just click on any image below to be taken straight to the product's page for convenient shopping!