How To Shop the Nordstrom Anniversary Sale #NSALE
The Nordstrom Anniversary Sale #NSALE is coming up!  This sale event is HUGE, let me repeat, HUGE!  Last year was the first year I shopped their anniversary sale and oh my goodness, I was amazed at how many things were on sale.  What's fabulous about this annual sale is that even new season items are on sale.  So, their new Fall items will be on sale too!
If you are a capsule wardrobe fan and like to limit your spending throughout the year, you can assess your clothes and shoes and see if anything needs replacing, especially any basic essentials.  Basic essentials are the building blocks of a capsule wardrobe and there will be a lot at the Nordstrom Sale.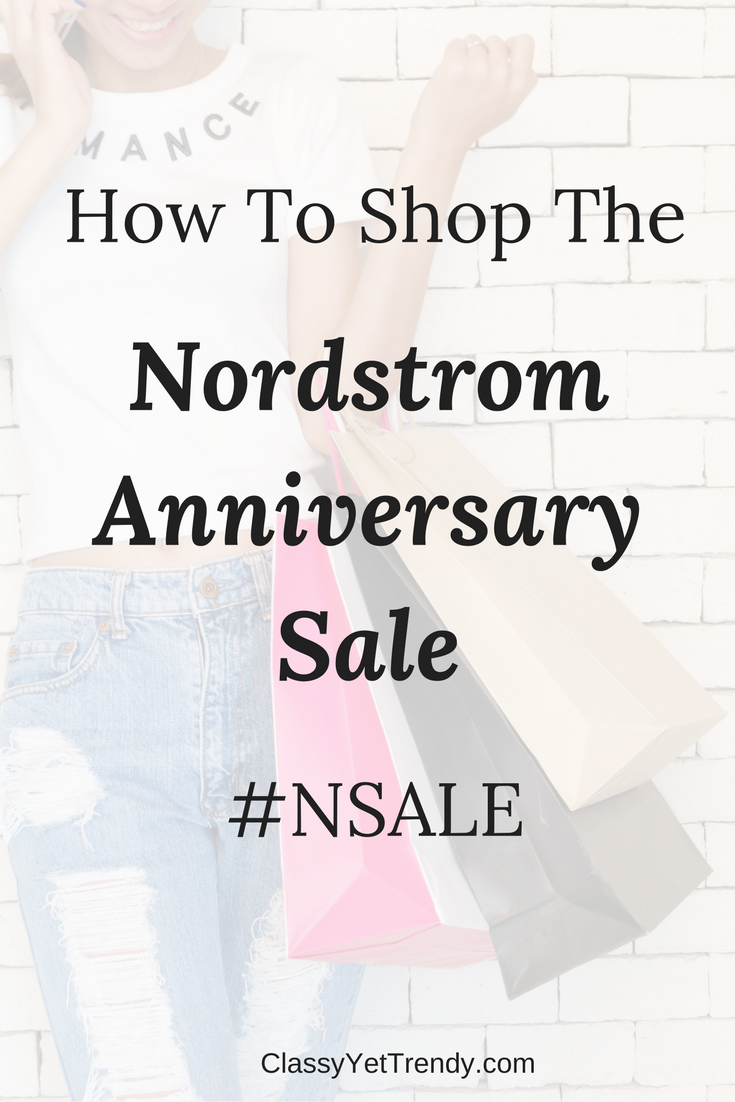 The dates for the Nordstrom Sale are July 21 – August 6, but Early Access for Nordstrom cardholders is July 13 – 20.
Dates To Remember:
July 12 – Level 4 Cardholders can shop Early Access in-store
July 13 – Early Access Begins for all Cardholder levels
July 20 – Last Day of Early Access
July 21 – Anniversary Sale opens to the Public
August 6 – Last Day of Anniversary Sale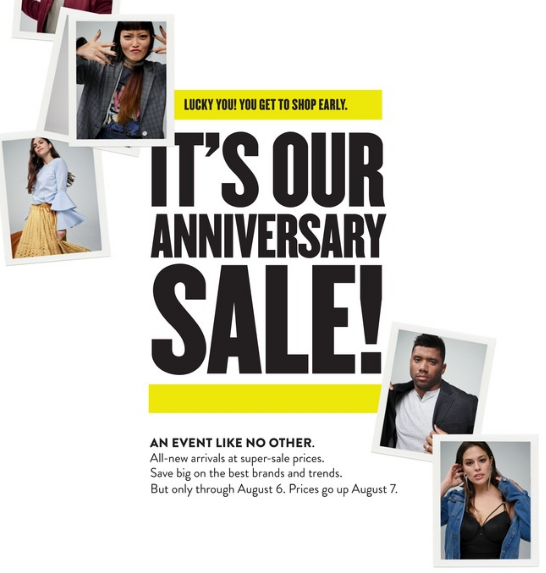 Why shop at Nordstrom?
I didn't shop at Nordstrom until I became a fashion blogger.  Nope, I had never heard of the store (it could be that the closest one to where I live is about 3 hours away).  When I discovered Nordstrom, I was blown away!  What I love about Nordstrom are the brands they carry, the customer service, shopping in their beautiful stores, the ease of shopping online and clothes and shoes they sell are always fresh, new and on-trend.  Just a few clothes and shoes brands I recommend at Nordstrom are Halogen, Tory Burch, Gibson, Sam Edelman (I just bought these!), Bp, Madewell, Caslon, Topshop, Bobeau and Pleione.
Nordstrom is an influence for my Capsule Wardrobe e-Books too!  When I am gathering all the items to feature in the capsule wardrobe e-books, I know that Nordstrom will always have the latest fashion trends and I'll usually refer to a couple of those items in my e-books.  Including a couple of trends in your capsule wardrobe is a great way to keep you loving your capsule wardrobe all season.
Nordstrom has many other departments too, like men, children, handbags, accessories, beauty products, home decor, outdoor, etc.  I love the beauty brands such as MAC, Charlotte Tilbury, Bobby Brown, NARS and Kiehl's, just to name a few.
They sell items at different price points too.  If you want a designer handbag, they have it.  If you are sticking to a budget, they have beautiful handbags for any budget too.  If you are needing either type of handbag, they are sure to have a sale on several!

How To Shop the #NSALE:
Sign up for Nordstrom Rewards.  If you want Early Access, I recommend getting the Nordstrom Card.  I have it and use it to make my purchases online.  With every purchase, you earn Nordstrom Rewards.  With Nordstrom Rewards, you earn a point for every dollar you spend at Nordstrom.  For every 2,000 points you accumulate, you get a $20 Nordstrom Note to spend at their stores.  Right now, they are giving away a $10 rewards certificate to everyone who signs up!  Throughout the year, they offer several Triple Points days.
 Subscribe to my blog!  Sign up to get my emails for new blog notifications and also receive a Free Capsule Wardrobe e-Book!  I'll be sharing what's popular at the Nordstrom Sale, so stay tuned!
Shop online and pick up your order at the store.  This is a great way to avoid the crowds, because it will get very busy!  Use their Store Pickup option to easily pickup your order and save shipping!
I've looked through the catalog that shows a preview of items that will be on sale.  I've spotted a few things that I will include in my Fall capsule wardrobe.  I noticed the influence of the Pantone Fall 2017 colors in the catalog.  Have you seen the Pantone Fall color chart?  If you like to prepare your next season capsule wardrobes, this Pantone Fall color chart will come in handy when you are shopping the sale.  I'll be looking for a couple of items in the Nordstrom Sale with colors in the color chart.  My favorites are Tawny Port, Neutral Gray, Shaded Spruce and Butterum.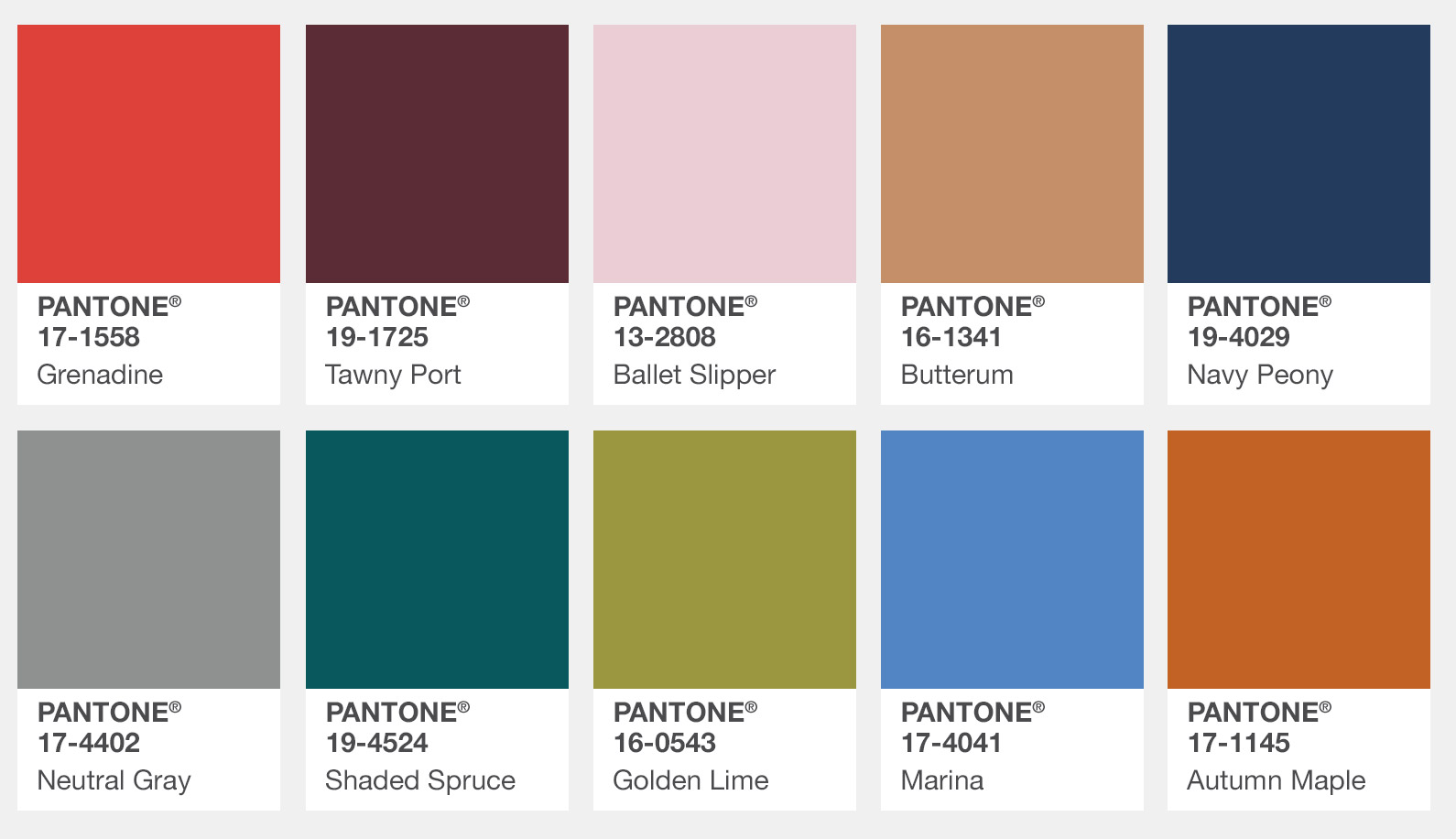 image source
What are you looking to buy at the Nordstrom Anniversary Sale #NSALE?