Having a good mix of footwear for the Fall is a great way to add style and texture to your outfits.  Even if the temps still feel like Summer where you live, you can add shoes to your Fall wardrobe to keep your feet cool, such as these peep toe booties and these perforated mules.  For those whose weather is crisp and cool on some days and especially in the evenings, a pair of these suede booties or faux leather booties is a perfect way to complete your Fall outfits!
Do you want to add a few pairs of fashionable shoes to your Fall wardrobe, but are on a budget, I've found several shoes that are less than $50!  There are some that are suede, leopard print and also gorgeous Fall colors.  I've seen several bloggers wearing these backless loafer mules on Instagram and they come in burgundy, cognac and white.  I love the almond suede color on these pixy loafers and the toffee color on these ankle boots are perfect for Fall!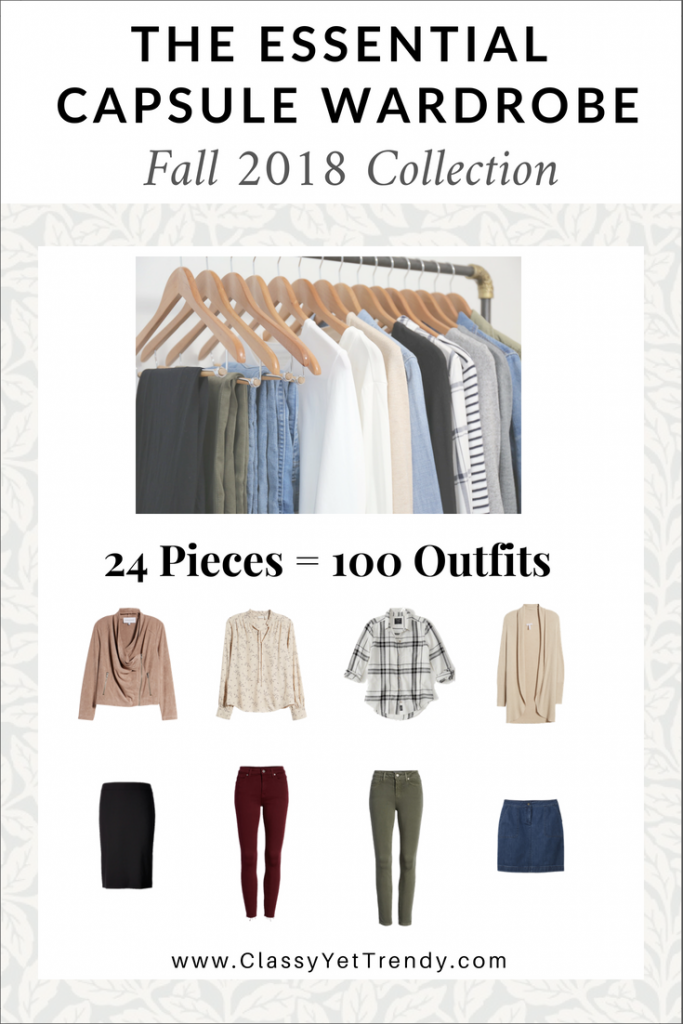 Here are several shoes to add to your Fall wardrobe.  If you are looking for something specific, let me know, and I will try to find it for you!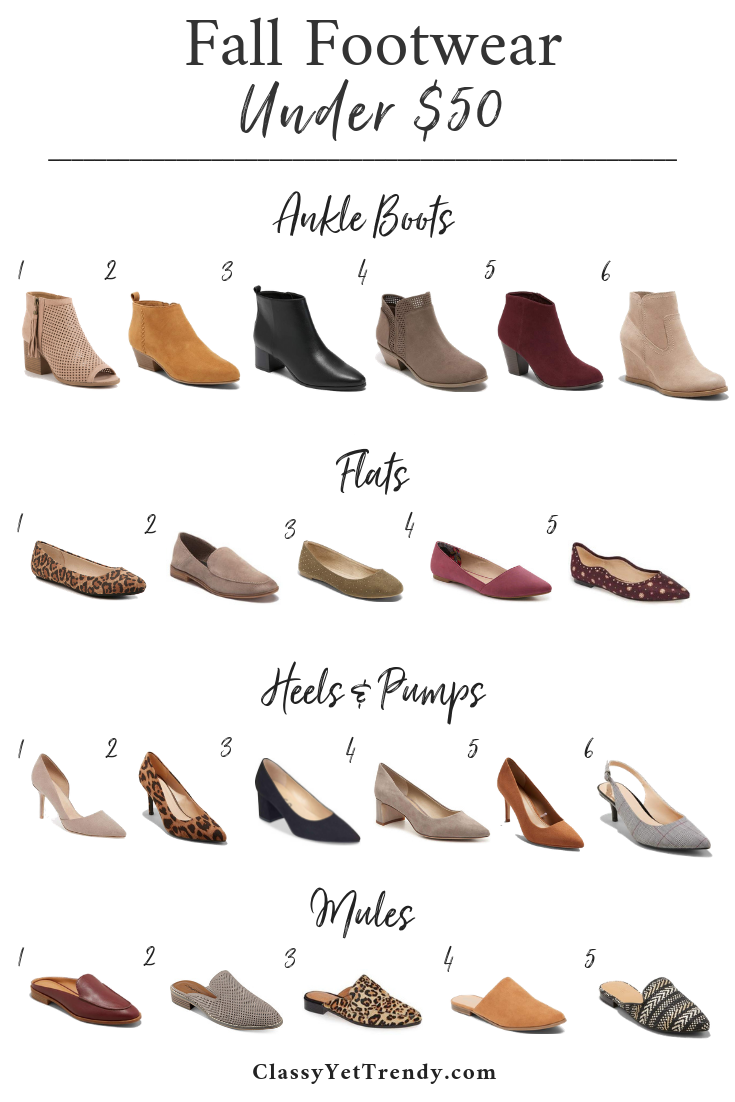 Booties (left to right):
one / two / three / four / five / six
Flats (left to right):
one / two / three / four / five
Heels & Pumps (left to right):
one / two / three / four / five / six
Mules (left to right):
one / two / three / four / five
Shop The Post: