What To Buy From The Nordstrom Surprise Sale
Right now Nordstrom is hosting a super rare sale, where a majority of their site is 25% off. Usually the only time they put newer items on sale is during their yearly Anniversary Sale, but because all of their stores are currently closed, they decided to host this sale.
Nordstrom is my favorite store to shop, with Madewell coming in 2nd! I love many of the brands that Nordstrom sells and their customer service is phenomenal. I like how they showcase the products on each page, with several color choices available. Their shipping is free both ways, so if you have any returns to send back, shipping is also free.
I'm sharing several of my favorite items on sale, many which I already own and love! Madewell jeans are my favorite brand of jeans to wear. I took 2 pair with me in my Spring Minimalist Capsule Wardrobe (post from Wednesday) that I took with me on our 5-Day Spring Gulf Coast Vacation (post coming Friday on the blog). My absolute favorite pair that I also have in my 28-Piece Spring Capsule Wardrobe is this pair of Madewell High Rise Jeans in "Danny" Wash. They fit perfectly, hold their shape all day, just the right length and love the denim color. As I'm writing this post, I'm wearing my Wit & Wisdom Ab-Solution Pants in "Optic White". I knew when I tried them on I had to buy them! What I love about these pants is that you can wear them casual with sneakers or flats or dressy with pumps! They come in several other colors as well.
There are so many AWESOME things in this sale! Look at all the things I found that are must-haves…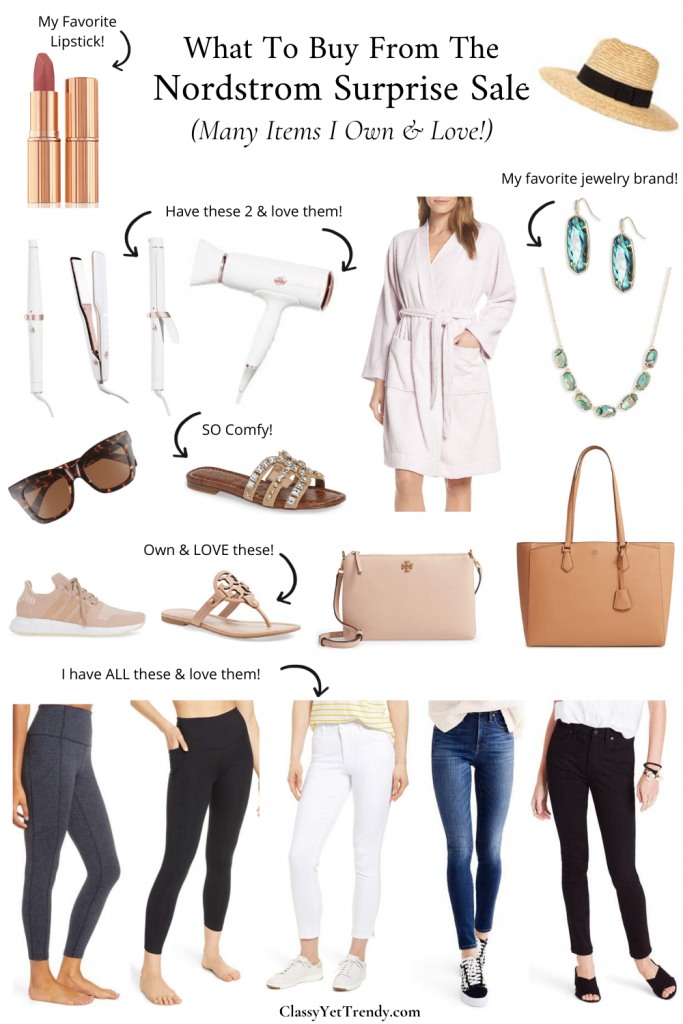 Shop the Post:
Loungewear On Sale (Great For Staying At Home):
More I Found On Sale!
Shoes & Accessories On Sale: