My Makeup Is On Sale Up To 20% Off At Sephora (+My Makeup Routine)
Sephora is having a Spring Savings Event Sale! See all my makeup that I use everyday which is included in the sale! Find out my makeup routine and how I apply my makeup!
Twice a year Sephora has a sale and the Spring Savings Event Sale is going on now! You can get up to 20% off! The sale ends April 27, so hurry! Depending on your tier, you can get 10-20% off with the code "SPRINGSAVE".
SALE INFO
Rouge Status: 20% off, 4/17-4/27
VIB Status: 15% off, 4/21-4/27
Insider Status: 10% off, 4/23-4/27
I love wearing makeup as it evens out my skin tone and adds a bit of color to my face. But, I don't buy a lot of makeup and prefer a natural look.
Just like using lots of basic essentials in a capsule wardrobe, I believe in makeup staples! If you'll notice in my photos below, I have one item each: 1 blush, 1 foundation, 1 eye shadow palette, etc. Here's a closeup photo after I finished putting on my makeup: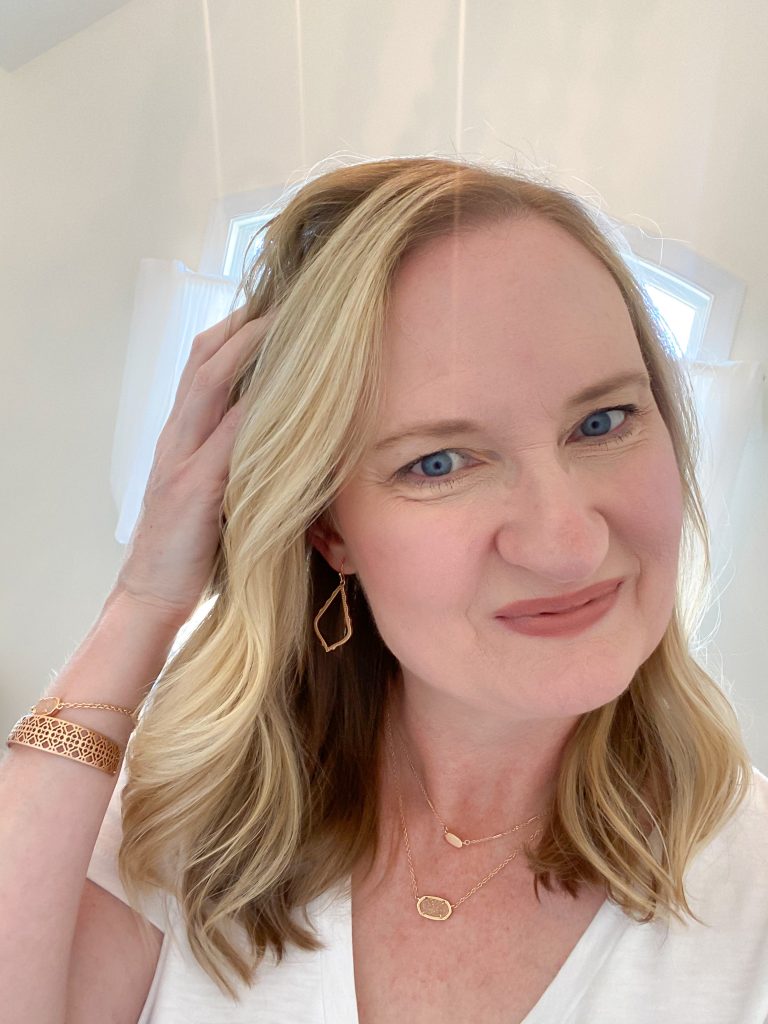 Jewelry & Top Details: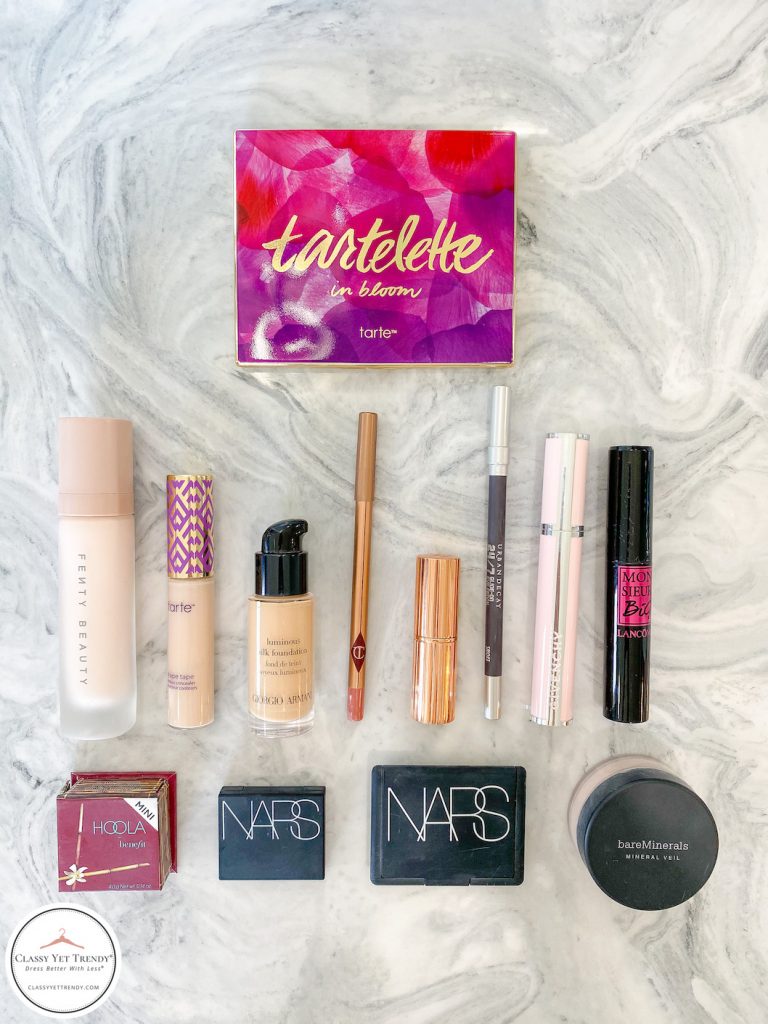 Here's my makeup and the order I apply it (Sephora sale products noted) after I wash my face with cleanser, apply serum and moisturizer:
Primer + Foundation + Powder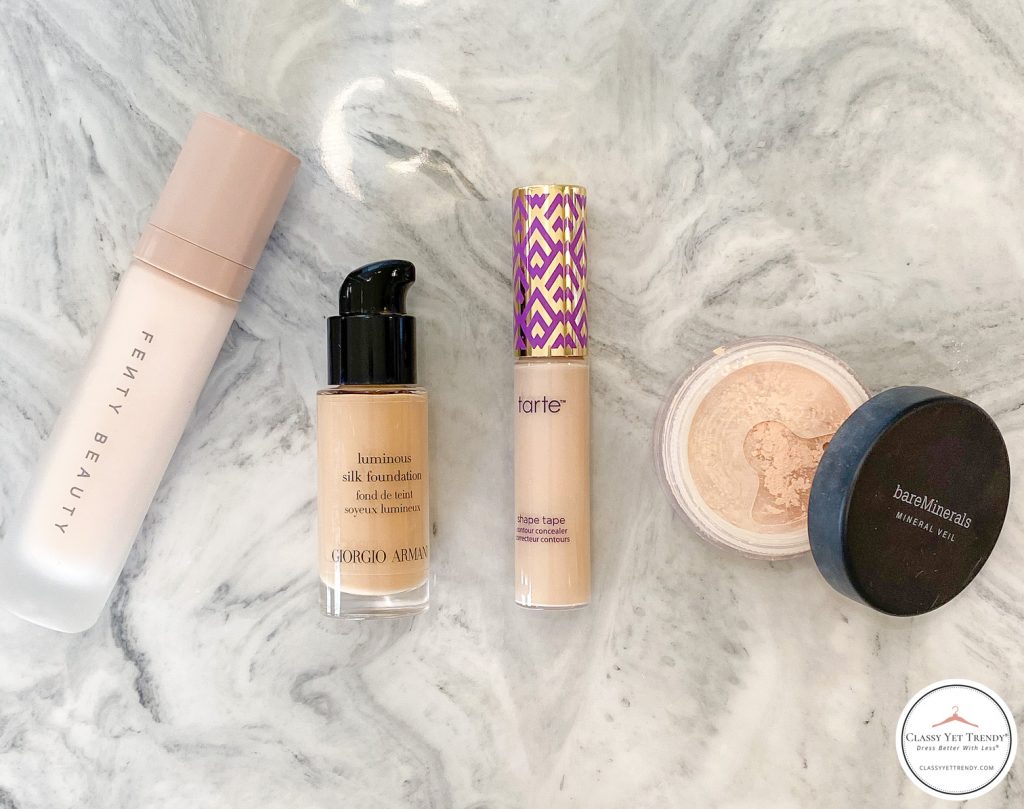 FENTY BEAUTY by Rihanna – Pro Filt'r Instant Retouch Primer: I use 3 drops and apply it all over my face. I love using this primer to create a smooth surface before applying my foundation.
Georgio Armani Beauty Luminous Silk Foundation in "#4 shade": This is the BEST foundation I have ever used! I have sensitive skin and some foundations break my face, but NOT this one. I use 2 pumps and blend it in with my fingers, just like applying moisturizer. This foundation lasts all day and is still smooth at the end of the day.
Tarte Shape Tape (exact not at Sephora) (similar on sale at Sephora): I apply a couple of dots of Tarte Shape Tape under my eyes ("Fair Neutral" shade), a dot on my chin and a dot on my forehead and smooth out using my fingers. Using the concealer, brightens underneath my eyes and conceals redness on my chin and forehead above my nose.
bareMinerals – Mineral Veil Setting Powder: I have been using this powder for 20+ years and it's the BEST in my opinion. The coverage is light, but it smooths your foundation even more, giving you a flawless finish! I tap a bit of loose powder in the cap and use my It Cosmetics Powder Brush (similar) and apply all over my face.
Eyes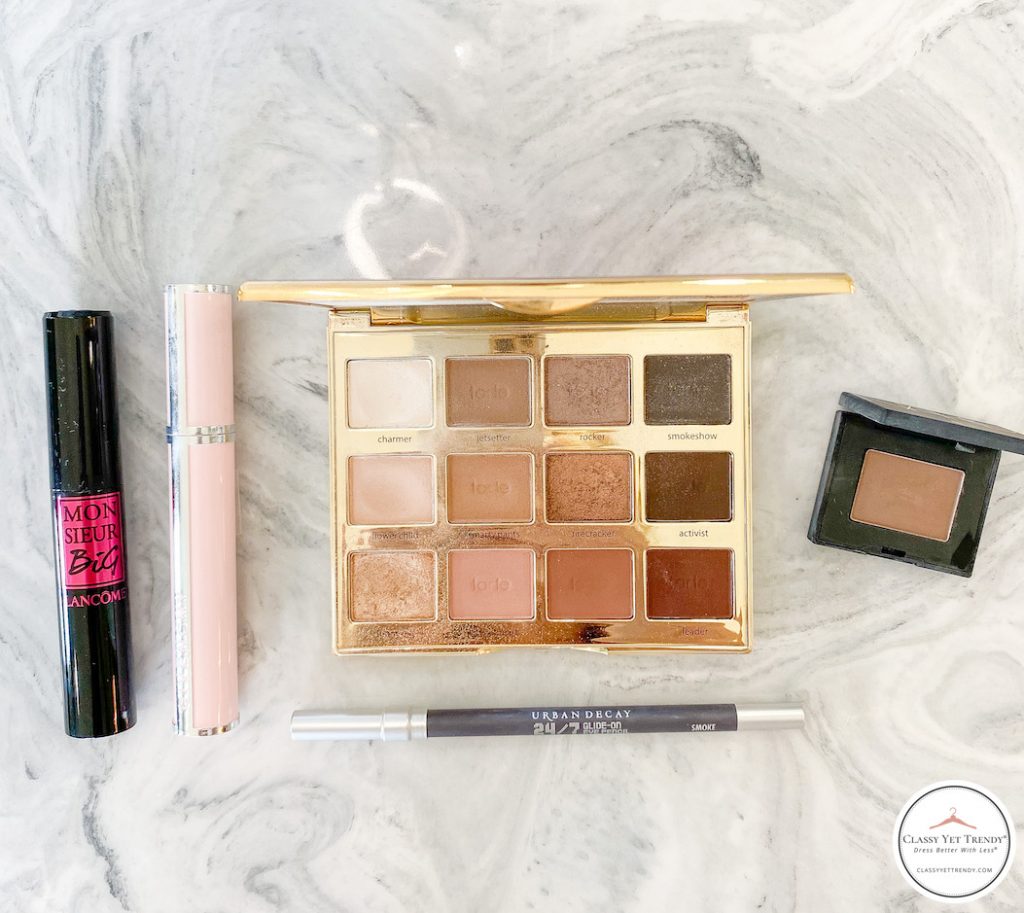 Nars Single Eyeshadow "Bali" color used as Brow Filler (exact not at Sephora): I use this eyeshadow to fill in my eyebrows! The color matches perfectly and the texture is light and it stays on all day. I use a brow brush similar to this one to apply it to my brows.
Tarte Eyeshadow Palette "In Bloom": I have used many eyeshadows and THIS palette is MY FAVORITE! The mix and match colors are infused with Amazonian clay for smooth blending without chalkiness. I use this everyday combination included on the card that comes with the palette: Funny Girl applied on all over the lid, Firecracker to the crease, Charmer to the brow bone, Rebel to the outside edge of the lid, and Flower Child to the inside edge of the lid.
Urban Decay Eye Liner in "Smoke": I apply one stroke to my top eyelids and that's it!
Givenchy Base Mascara Perfecto: Some days I use this and other days I don't. I like using it if I'm going out and want a thicker eyelash look. It gives a thicker appearance to your eyelashes! I didn't use it in my photo above.
Lancome Monsieur Big Mascara (Standard size shown above): I absolutely LOVE this mascara! It doesn't take much to make your eyelashes pop without any heaviness. Highly recommend using this! I apply a layer to my top and bottom eyelashes.
Cheeks + Lips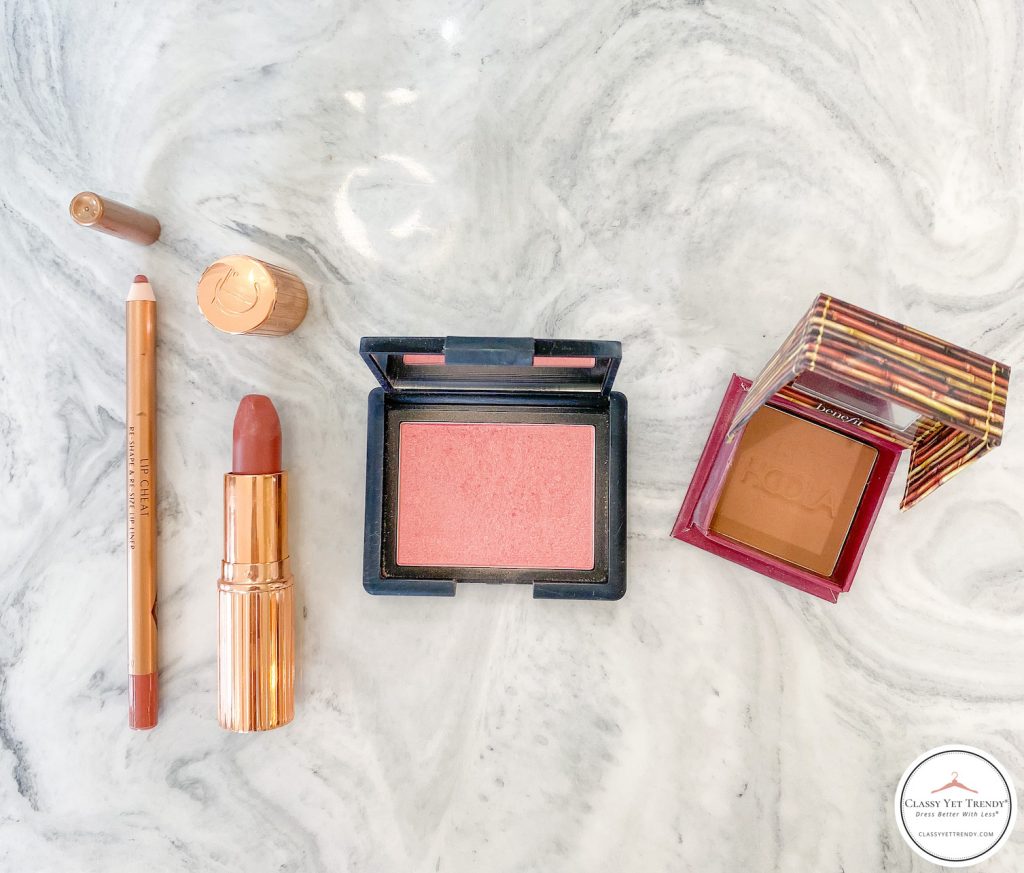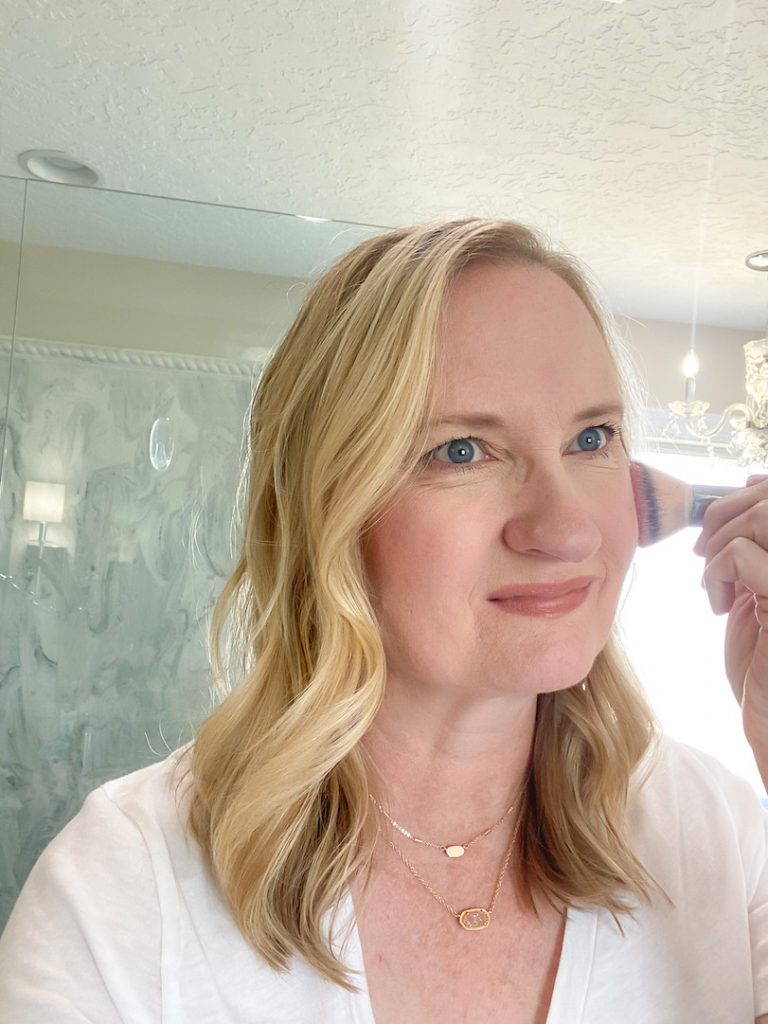 Benefit Cosmetics Hoola Matte Bronzer: I apply this bronzer to the base of my cheekbones to provide definition.
NARS Blush in "Orgasm" color: I love this color since it is a peachy pink! I have used this color and the Deep Throat color (peach) on and off for years. I apply it with this blush brush to get the perfect coverage.
Charlotte Tilbury Lipliner in "Pillow Talk Medium": My favorite lipliner! The color is so pretty and goes on smooth.
Charlotte Tilbury Lipcolor in "Pillow Talk Nude": This is the BEST lipcolor in my opinion and is the perfect rich nude. It is my go-to and reach for it nearly everytime I apply my makeup. The other color I like to wear is a total nude, MAC Matte "Yash" color (not in the Sephora sale).
What's In My Cart To Buy:
I have 4 items in my cart to buy when the sale is open to "Insider" status (what I am currently) on April 23:
Charlotte Tilbury Filmstar Bronze & Glow Contour Duo: I have heard so many great reviews from other bloggers and can't wait to try it for myself!
NARS Blush in "Deep Throat" color: Since Summer is coming up and I'll be wearing coral and peach colors, I want to use this peachy blush color.
PRO Concealer #71 Brush: I desperately need a brush to apply my concealer. If you use concealer, you know how messy it can get when applying it!
Isle of Paradise Tanning Drops: I need a tan, but don't want the damaging rays that come with it, so I'll be trying these tanning drops. I'm going to try the "Light – Sun-Kissed Glow" tone first. It's supposed to be super easy to use, just mix with your favorite lotion and apply.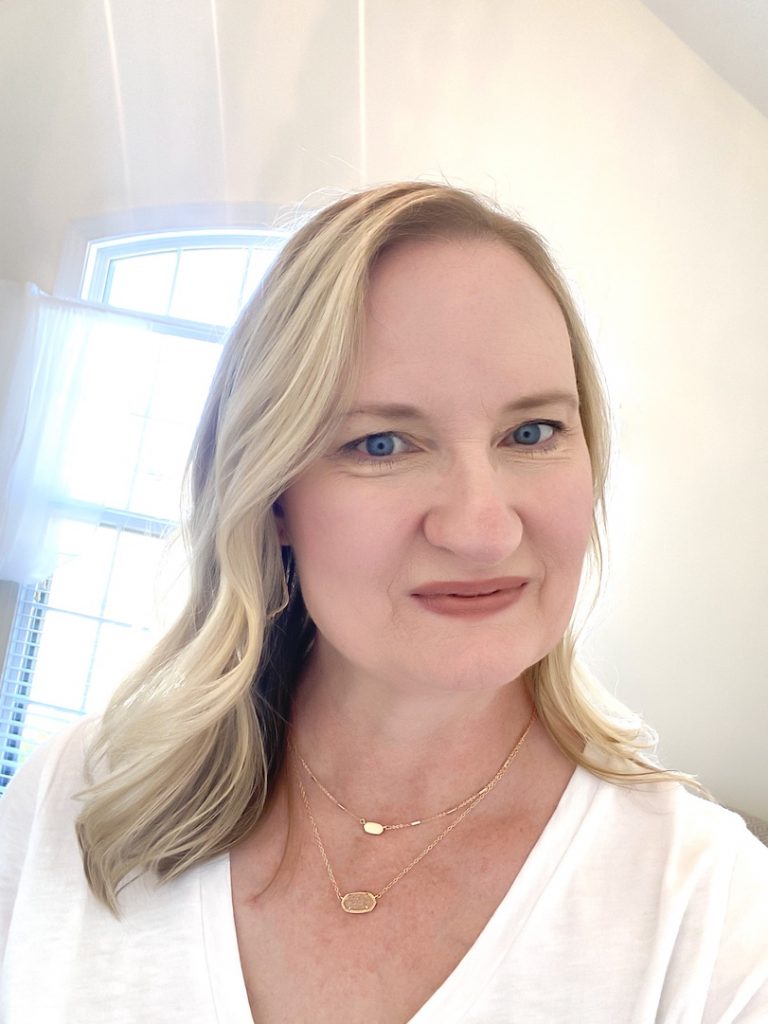 Shop My Makeup At Sephora (+ Want To Buy):