How To Build A Capsule Jewelry Collection with Mejuri
This post is sponsored by Mejuri. Thank you for supporting the retailers that support this site.
Jewelry is an accessory that not only completes our outfits, but jewelry adds color and texture to our outfits. While it isn't necessary to wear jewelry with your outfits, it certainly adds a bit of sparkle and helps make an outfit look put together and finished. If you have a minimalist wardrobe or a wardrobe which only includes neutrals, jewelry, whether it is gold, silver or rose gold, compliments your clothes. If you love to wear colors, jewelry provides contrast to the colors in your outfits.
If you are tired of constantly spending money on jewelry that doesn't last or you are wanting to start a capsule jewelry collection, I want to help guide you on how to build a small jewelry collection that will last for years and will always be classic and timeless!
Mejuri is a jewelry brand who is known for their beautiful, high quality pieces. They kindly gifted me a pair of their Boston Dome Hoops and their Croissant Dome Cuff Bracelet, I am so impressed by the detail on each piece. They are now one of my favorite jewelry brands! Both pieces are gold vermeil, which is a thick layer of 18k solid gold on sterling silver. Gold vermeil is better made jewelry that will last when properly cared for.
What Is A Jewelry Capsule?
A jewelry capsule is a small collection of jewelry that can mix and match creating different looks. You can include 1 or 2 necklaces, bracelets, earrings and rings in your jewelry capsule. If you want more than one item, say earrings, it is good to have different styles, like a pair of stud earrings and a pair of drop earrings to vary your looks for your dressy and casual outfits
Here are some tips on how to build a jewelry collection that you will enjoy wearing for years to come…
Buy What You Like
The first step to take is find pieces that you like and envision what they will look like on you. What pieces do you gravitate toward? Stud earrings, hoop earrings or drop earrings? Do you like cuff bracelets or chain bracelets? Think about different styles consider which is your favorite. If you need some inspiration to see how the pieces will look like wearing them, the jewelry on Mejuri's site has pictures of what the pieces look like on real-life models and some pieces even have moving video so you can see the details of the pieces, like this Link Chain Necklace.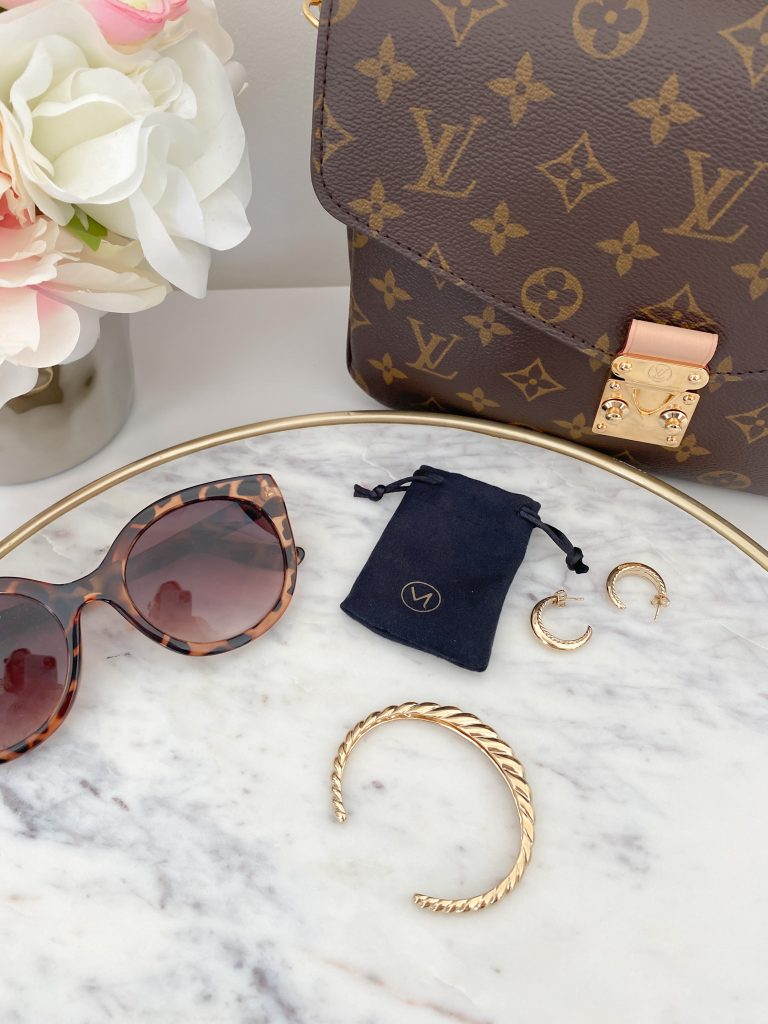 Mejuri Jewelry shown above:
Boston Dome Hoops
Croissant Dome Cuff Bracelet
Consider Your Lifestyle
Next, you will consider what styles of jewelry fit into your everyday activities and wardrobe. For example, if you have a weekday job where you are active and don't need jewelry getting in your way, you may consider a minimal necklace, like this Crescent Necklace or these Lotus Studs.
If you enjoy wearing statement jewelry and are fashion forward, you may like these Bold Drop Pearl Earrings or this Metallic Sphere Bracelet.
What I'm Wearing:
Boston Dome Hoops
Croissant Dome Cuff Bracelet
Find Your Price Point
When you think of investing in quality jewelry which will last for years, you may think you have to spend a fortune. With Mejuri, they have jewelry with different price points, so you decide what you want to buy. They have jewelry starting at budget-friendly prices to pieces that you will last a lifetime.
Caring For Your Mejuri Jewelry
Caring for your jewelry will prolong its life and your collection will last for years. Mejuri has a "Care Guide" that lets you know how to care for your jewelry. If you have any questions about caring for different metals, stones or pearls, this page is your go-to guide. I'm careful about how I care for my jewelry, whatever brand it is, by keeping them away from water, detergents and chemicals like perfumes. If I wear rings, I remove them when I wash my hands.
You can store your jewelry to keep it together and organized and will keep your necklaces from getting tangled. Mejuri has some gorgeous jewelry cases in several sizes to choose from. You can also keep the boxes and bags your jewelry comes in to store them! I have the Kendra Scott Medium Travel Case in Rose Gold that is perfect for storing your jewelry at home and carrying it with you when you travel. Here is a Pottery Barn small jewelry box that you can also use while traveling.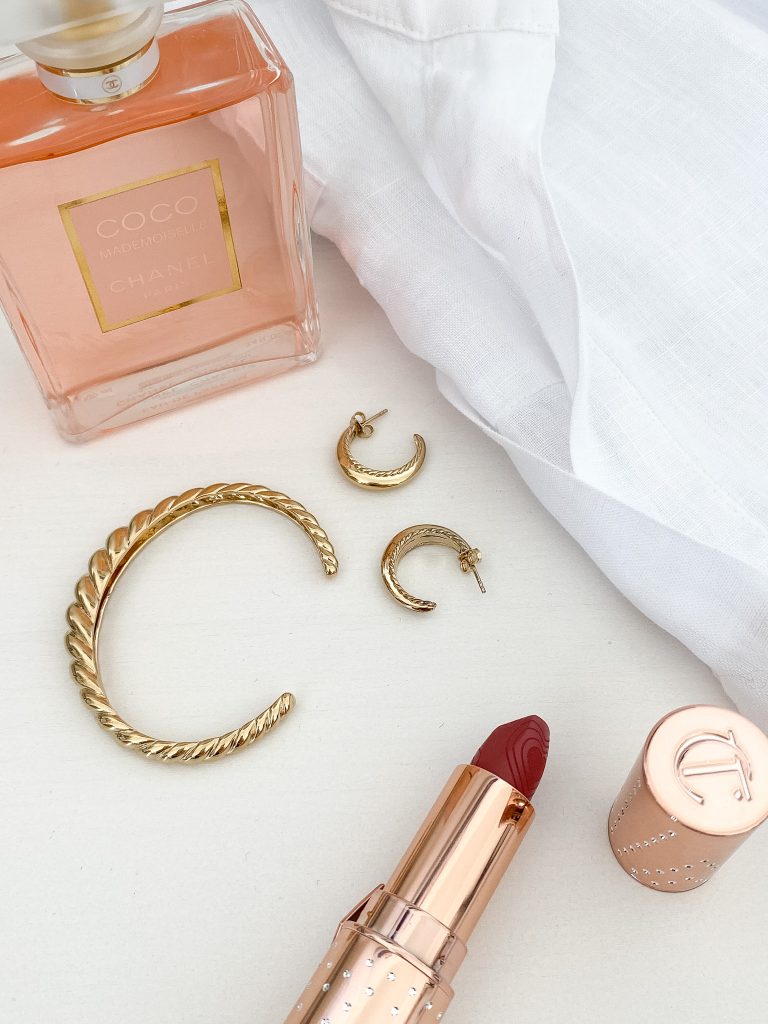 That's the tips I have for building a capsule jewelry collection! Shop some of my favorites and recommendations below…
A Bit Of Inspiration For Your Day:
"Give praise to the Lord, proclaim his name; make known among the nations what he has done." – Psalms 105:1