4 Styles Of Socks and How To Wear Them
Thank you to Bombas and LTK for sponsoring this post. As always, all opinions are my own.
As a fashion stylist and influencer, I have tried a lot of socks over the years. I used to think that any sock would do as long as they would do the job of looking ok with my outfits. I recently tried Bombas socks and oh wow, I wish I would have discovered these earlier. Don't tell any of my friends or family, but I will be giving them a few pairs of Bombas socks for the holidays!
I don't usually get excited about socks, but since I tried a few of Bombas socks, I'm hooked! They are not only very comfortable, but they lots of styles and colors to choose from for all your outfits. Not only does Bombas make high-quality products that will look great with all your outfits, but they have an inspiring mission to give back to the community.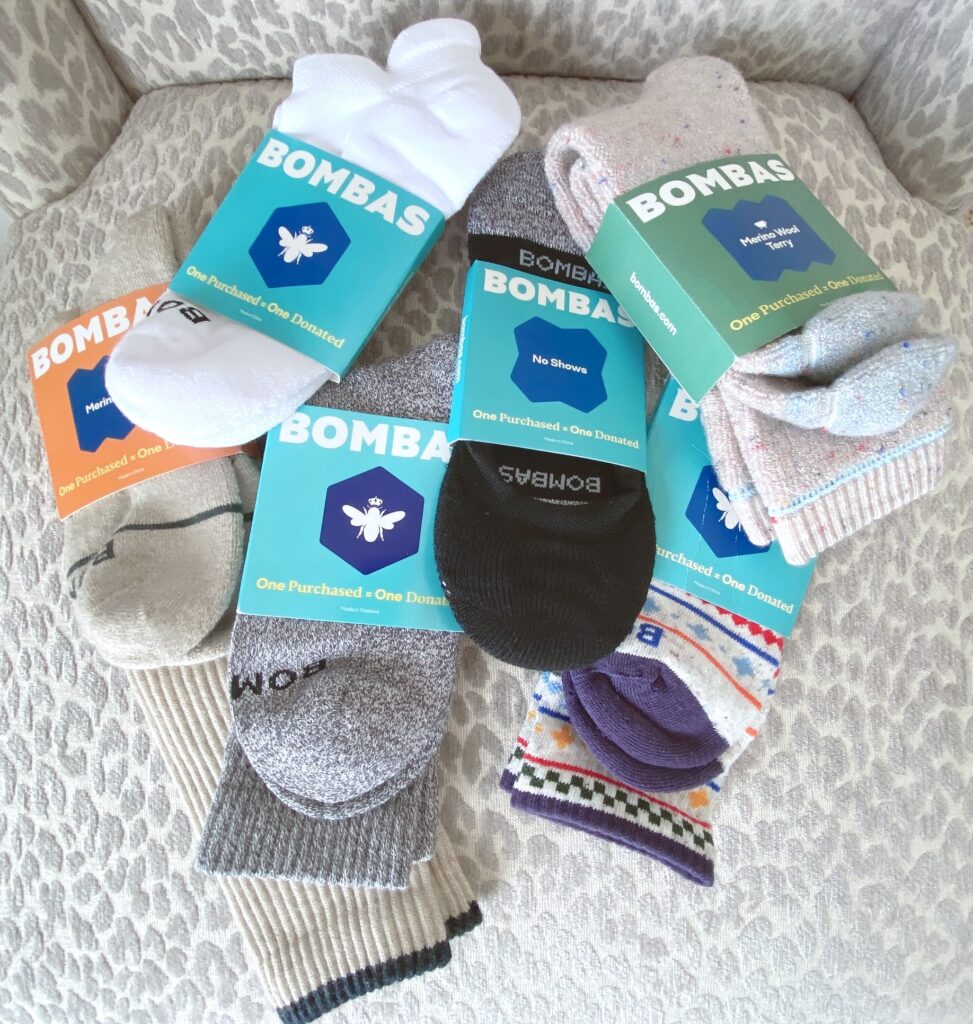 Socks Details:
Solid Ankle Socks in "white" / Merino Wool Terry Socks in "ecru" / Cushioned No Show Socks in "black"
Marled Calf Socks in "charcoal" / Merino Wool Knee-High Socks in "oatmeal" / Fair Isle Calf Socks in"soft white multi"
More About Bombas
For every sock purchased, Bombas donates a pair to someone in need. Socks are the #1 most requested item in homeless shelters. Bombas has donated over 75 million items since they started several years ago. Find out more about their mission here.
Socks Make Great Gifts
Bombas socks are the perfect gift for everyone on your list, whether they are for your mom, dad, child, friend or coworker. They even make great stocking stuffers! If your best friend loves to work out, you can give them a few pairs of Athletic Socks. If your son or daughter needs new socks, they will love all the colorful patterns of Kids Socks! Check out the Gift Box of Socks for a gift pack of socks ready to be gifted!
I styled four pairs of Bombas socks with shoes in my closet…
Merino Wool Terry Socks with Short Boots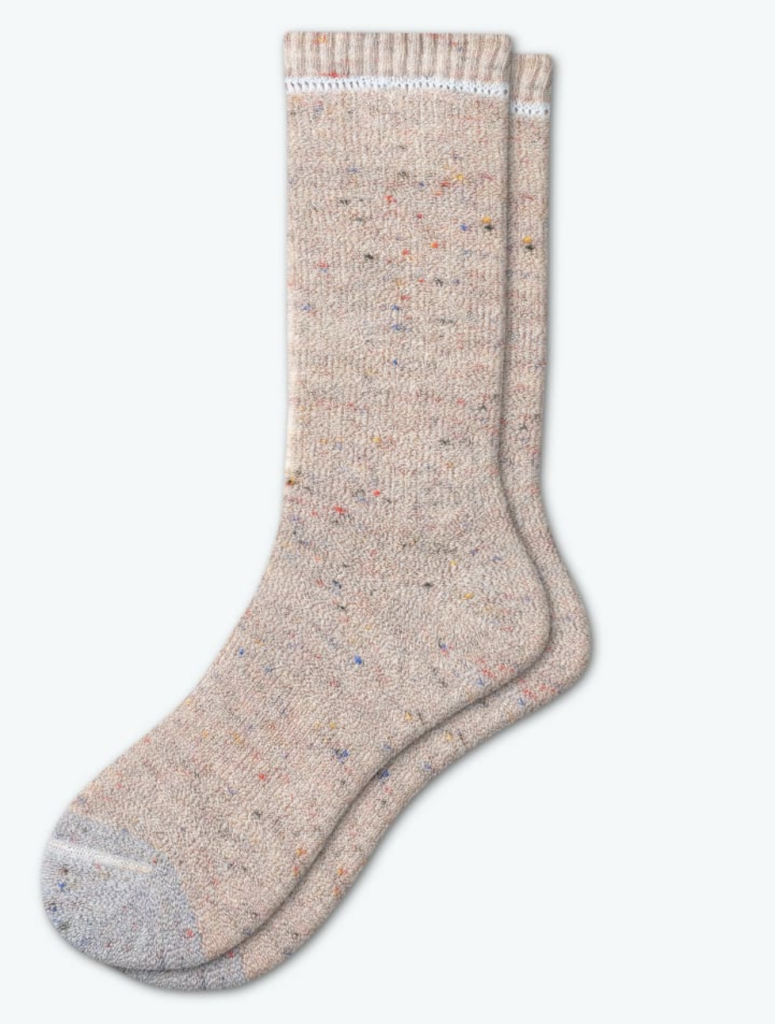 Merino Wool Terry Socks in "ecru"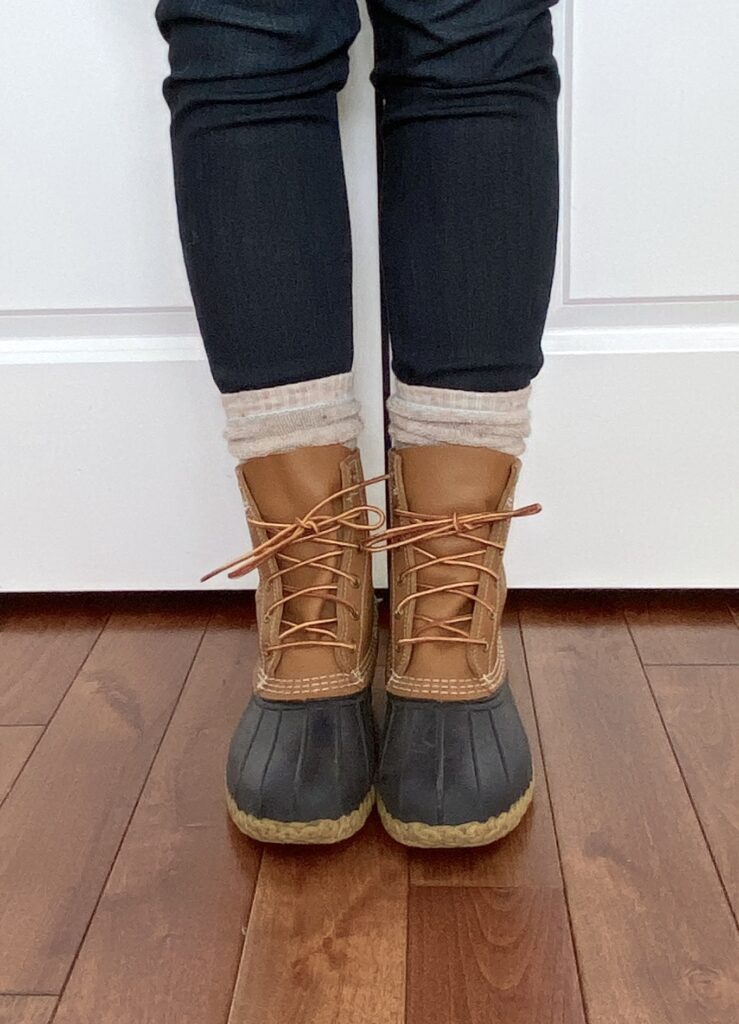 Solids Ankle Socks with Sneakers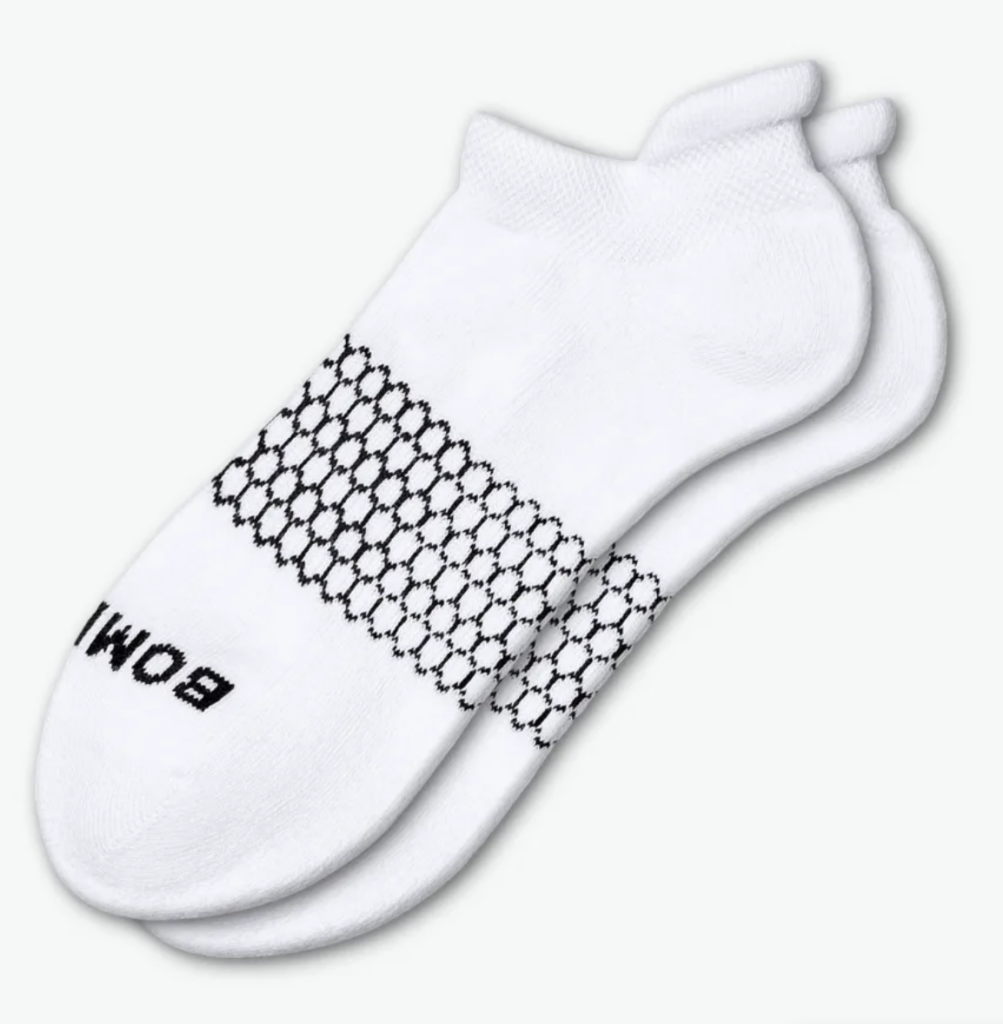 Solid Ankle Socks in "white"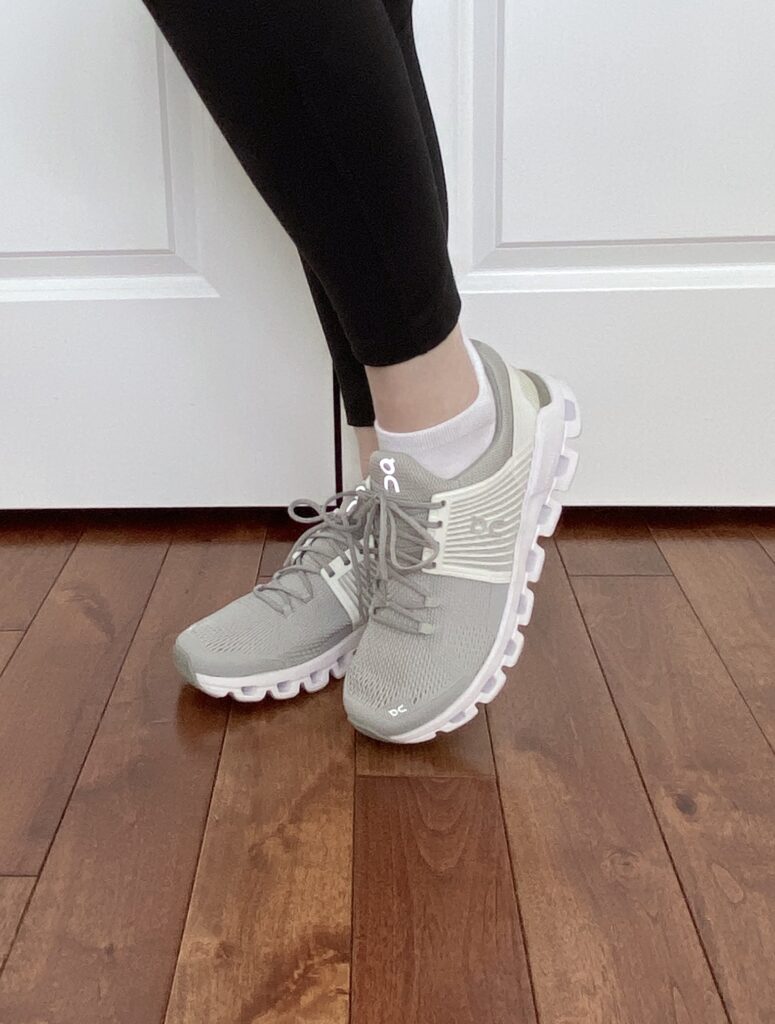 Merino Wool Knee-High Socks with Tall Boots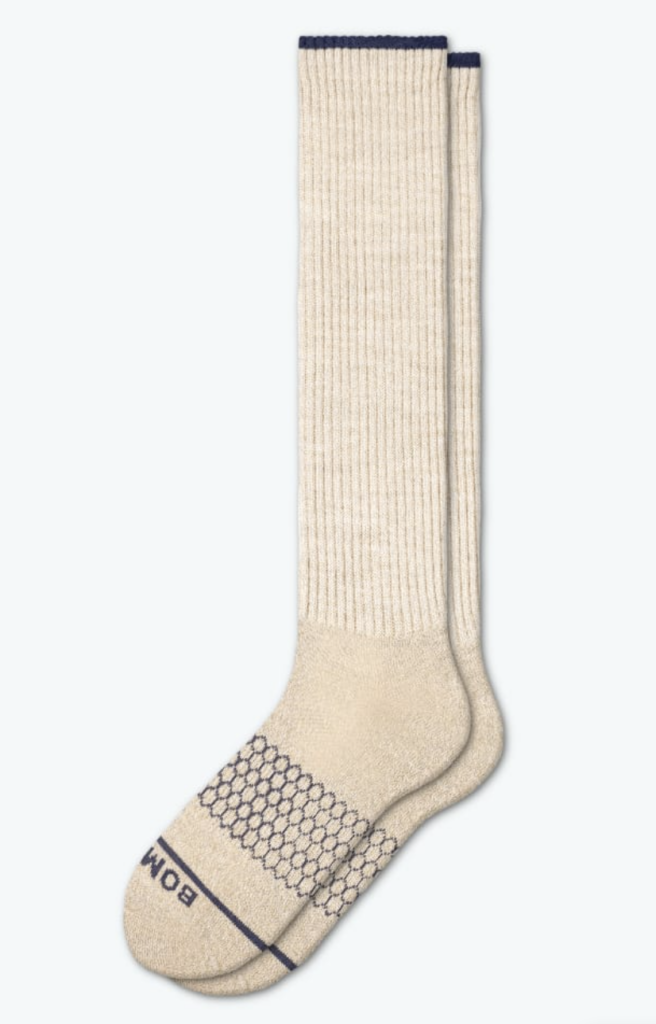 Merino Wool Knee-High Socks in "oatmeal"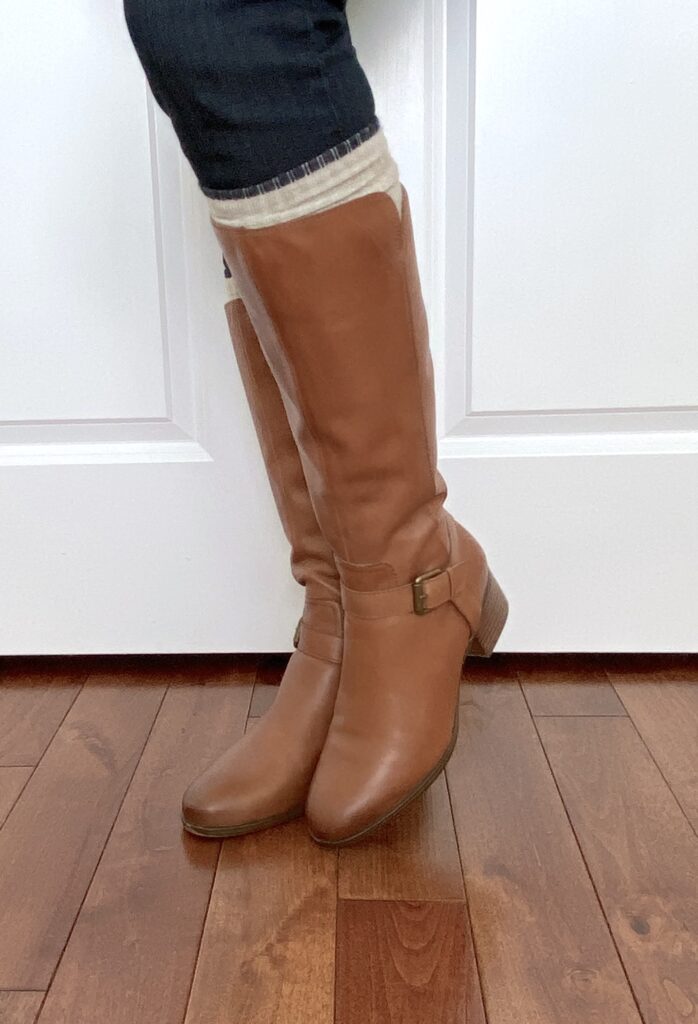 No Show Socks with Sneakers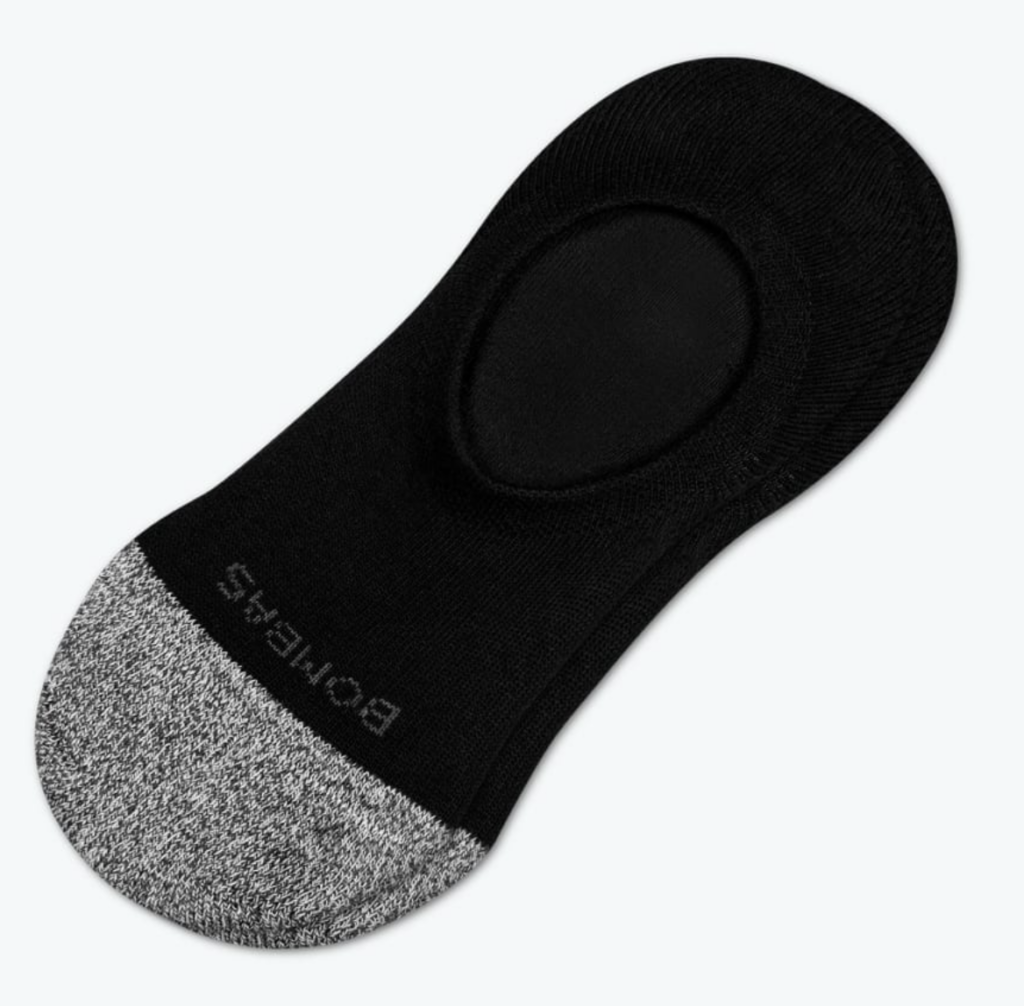 Cushioned No Show Socks in "black"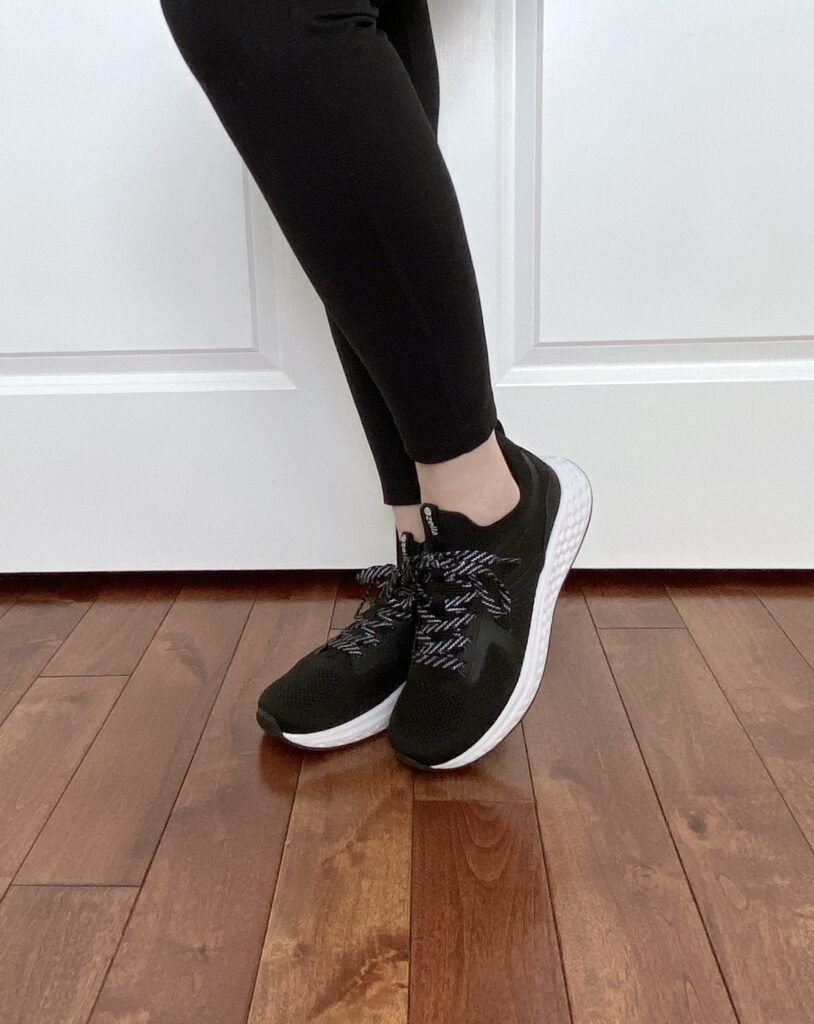 Shop The Post: