The Essential Capsule Wardrobe: Winter 2017 Collection
Go To The E-Book Store
This item is no longer available.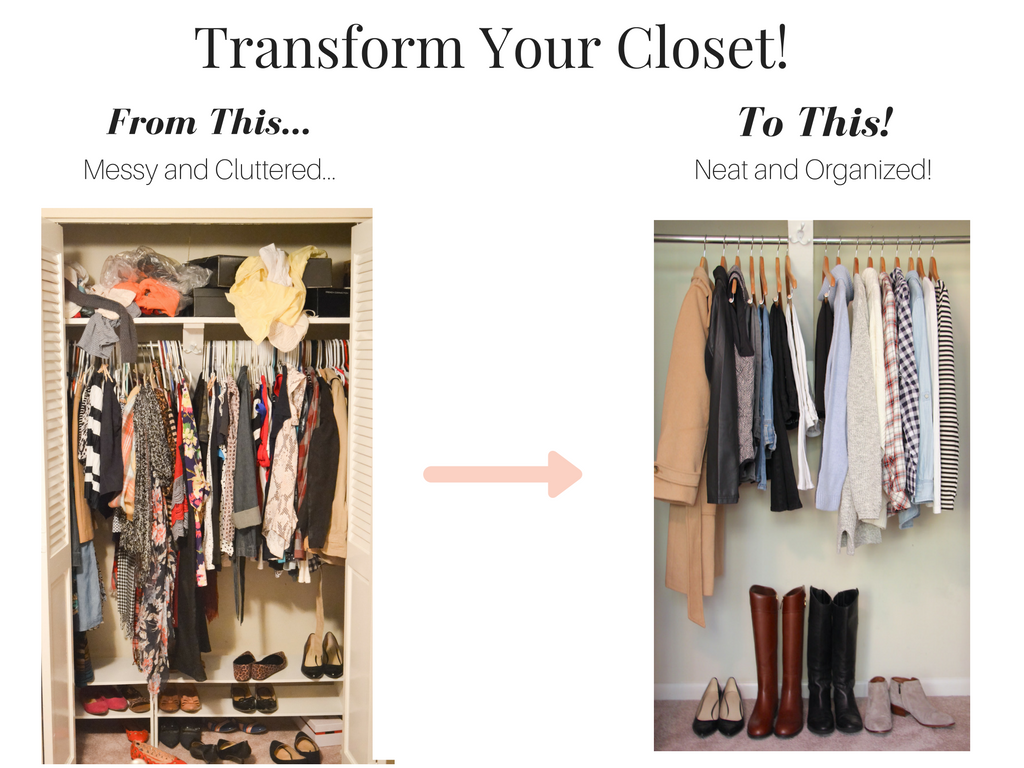 Is your closet full of clothes, but you have nothing to wear?
You need…
The Essential Capsule Wardrobe e-Book:
Winter 2017 Collection!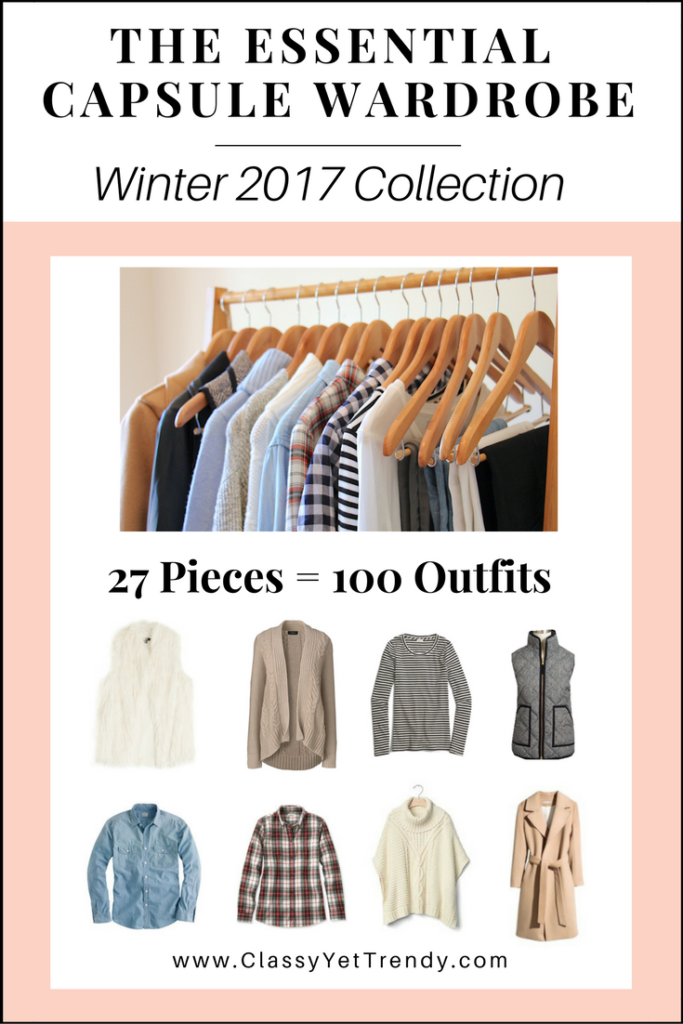 A
complete

capsule wardrobe guide for the Winter season,
With all clothes and shoes* 

selected for you


PLUS, 100 Complete Outfit Ideas!

Clothes Color Palette: black, white/ivory, gray, chambray, red and blue
Featuring both classic & trendy clothes & shoes
Over 2,500 Capsule Wardrobe E-Books SOLD!

WHAT IS THE ESSENTIAL CAPSULE WARDROBE E-BOOK?
The Essential Capsule Wardrobe: Winter 2017 Collection is a
50-page e-book that will show you how to
create 100 outfits from 27 
classic & 

trendy

 pieces!
A few benefits of this e-book are: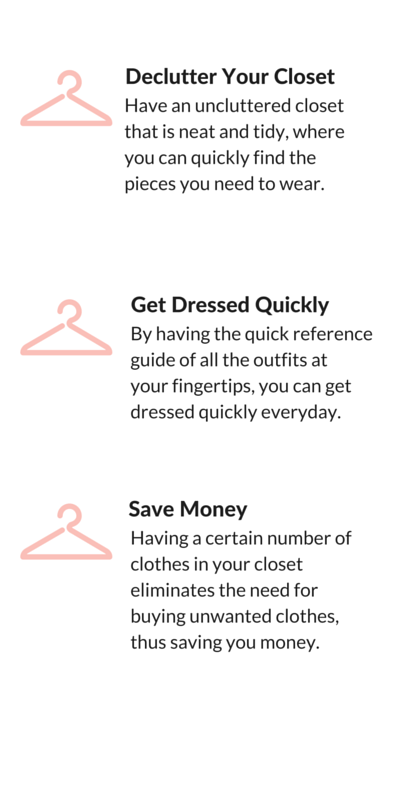 Hi, I'm Leanne!
Just a few years ago my closet was packed full of clothes,
but I felt like I had nothing to wear.  Why?  Because I had
too  many  clothes with different patterns and shapes
and they didn't mix well.  It was difficult to put
together an outfit.  I felt I had to keep buying clothes to be
able to have an outfit to wear.  I was frustrated and stressed!
One day I had enough of my unnecessary spending on clothes
and knew there was a better, less stressful way of
getting dressed.
I simplified my wardrobe by having a certain number of
clothes and shoes that would coordinate with one another.  Now,
it takes me half the time to get dressed everyday!
This capsule wardrobe concept has worked for me and I'm
confident it will work for you too!  I used to spend $1,000 to $2,000
every year on clothes and shoes.  Now, I only buy a few pieces
a year.
Are you ready to have confidence, get dressed quickly,
have many outfits at your fingertips AND save money
each year?
You're just one click away from
The Essential Capsule Wardrobe!  


A FEW OUTFITS IN THE GUIDE…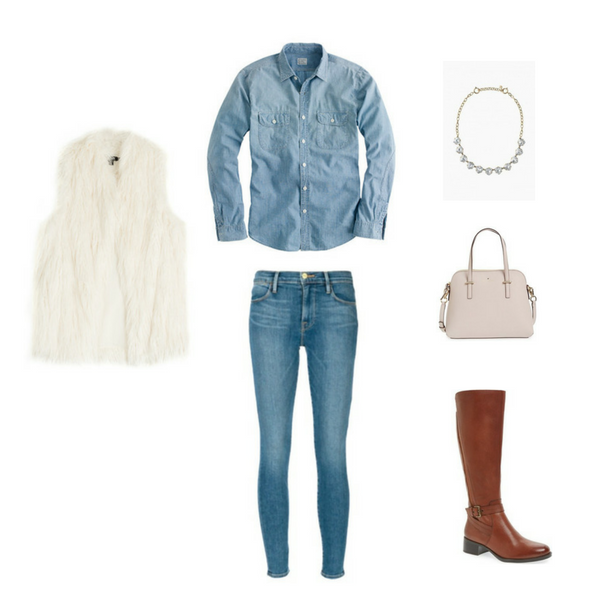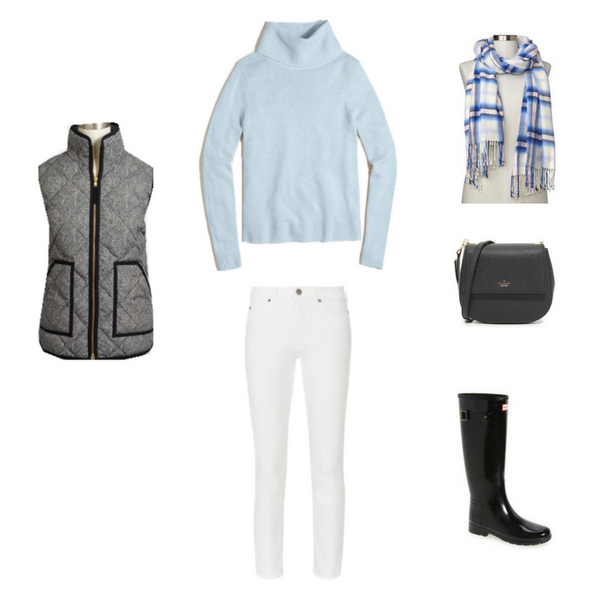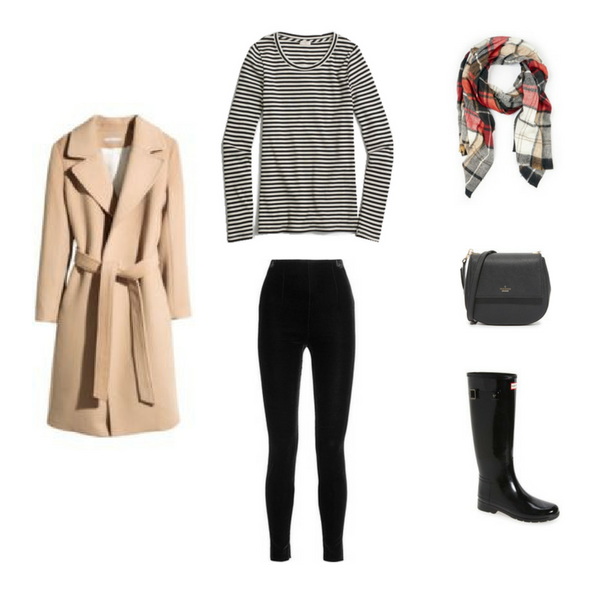 WHAT WILL YOU GAIN
FROM A CAPSULE WARDROBE?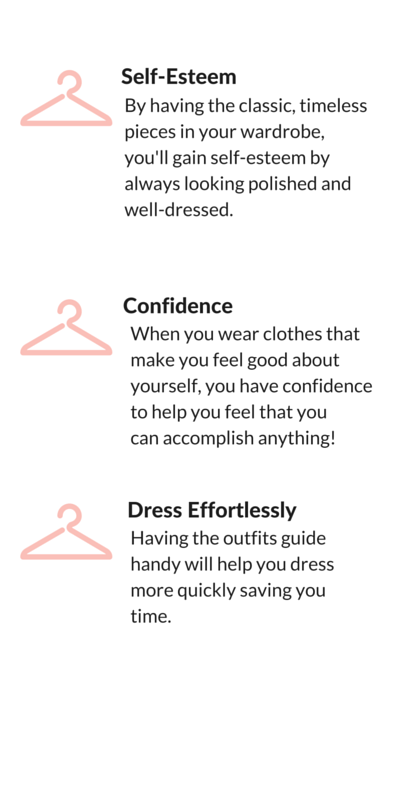 WHAT IS IN THE E-BOOK?
Table of Contents
Chapter 1: What Is The Essential Capsule Wardrobe?
Chapter 2: How The Capsule Wardrobe Works
Chapter 3: How To Create Your Capsule Wardrobe
Chapter 4: The 27 Pieces
Chapter 5: Capsule Wardrobe Checklist
Chapter 6: 100 Outfits Visual Guide
Extra: Winter Packing Guide (10 Pieces / 7 Outfits)
Extra: 8 Ways To Save At Least 50% Off Retail

SAMPLE CONTENT: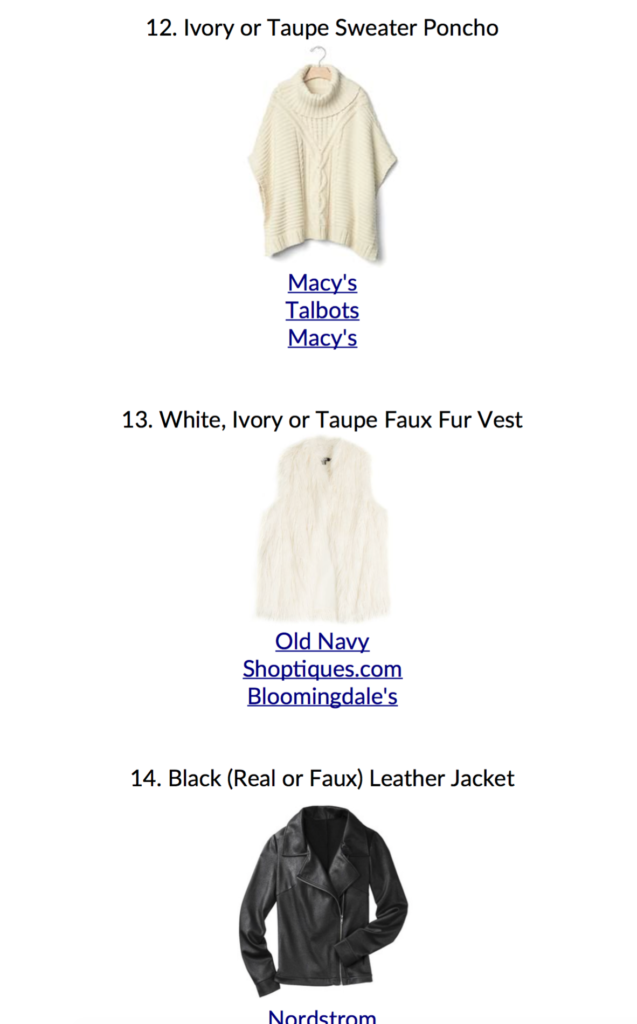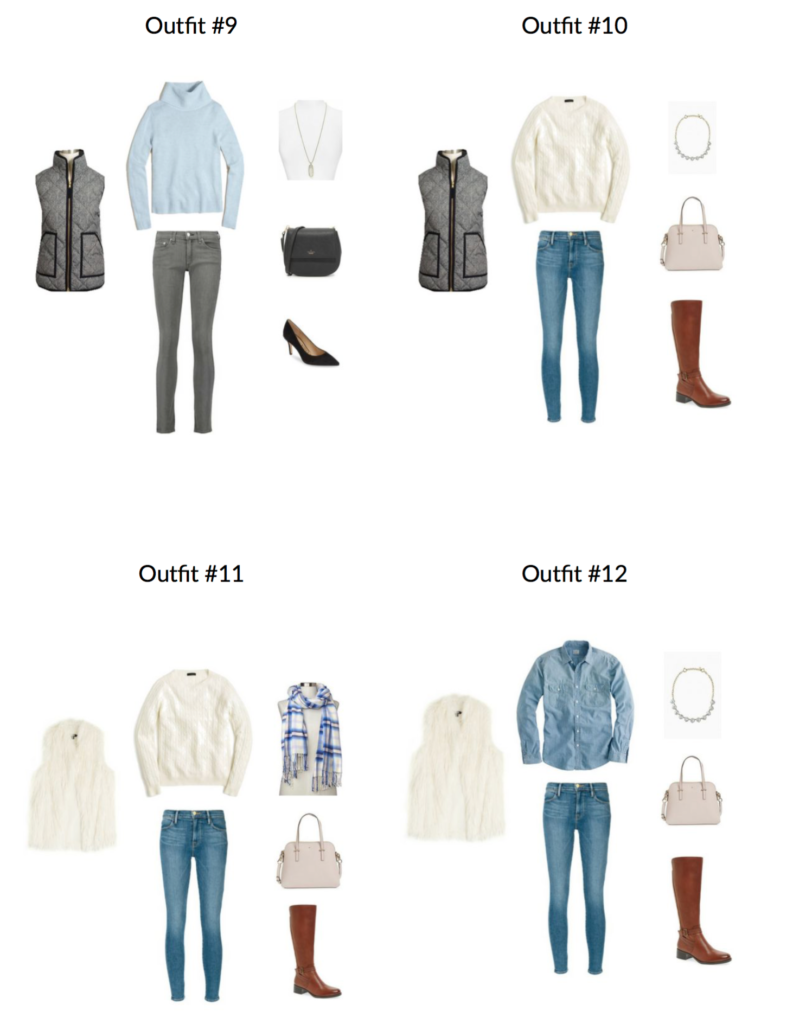 WHAT OTHERS HAVE TO SAY ABOUT
THE CAPSULE WARDROBE E-BOOKS
"Awesome! Your capsules have really helped reduce stress around building and shopping for me.  I love them.  I do 33 pieces and the size of yours gives me just enough room to add a few of my own items.  Thank you!  You certainly have a talent!"
Wendy L.
"This e-book is exactly what I needed! I get dressed so much faster now. I've always had trouble coordinating my clothes, but your outfits guide makes it simple for me now. Thank you! "
Christi P.
"Wow…I have to tell you how wonder the Fall 2106 capsule wardrobe items ideas list has been for me.  It's almost life-changing to get ready for work in the morning now.  Great mix and match ideas and a practical approach to buying clothes.   Thank you so much and I continue to watch for your blogs!  Thanks for all of your long hours and research with it all together."
Susan D.
"I love the ease of getting ready now and putting outfits together. This e book is full of sharp and cute looks with using basic clothes that you already have in your closet. I love the this eBook , I refer to it often."
Sharon H.
"OMG! Your ebook is a lifesaver! It was so easy to create my capsule wardrobe, I'm so glad I'll be able to save money by not having to buy as many clothes now. I keep the outfits guide next to my closet so it's easy for me to create my outfits!"
Leslie M.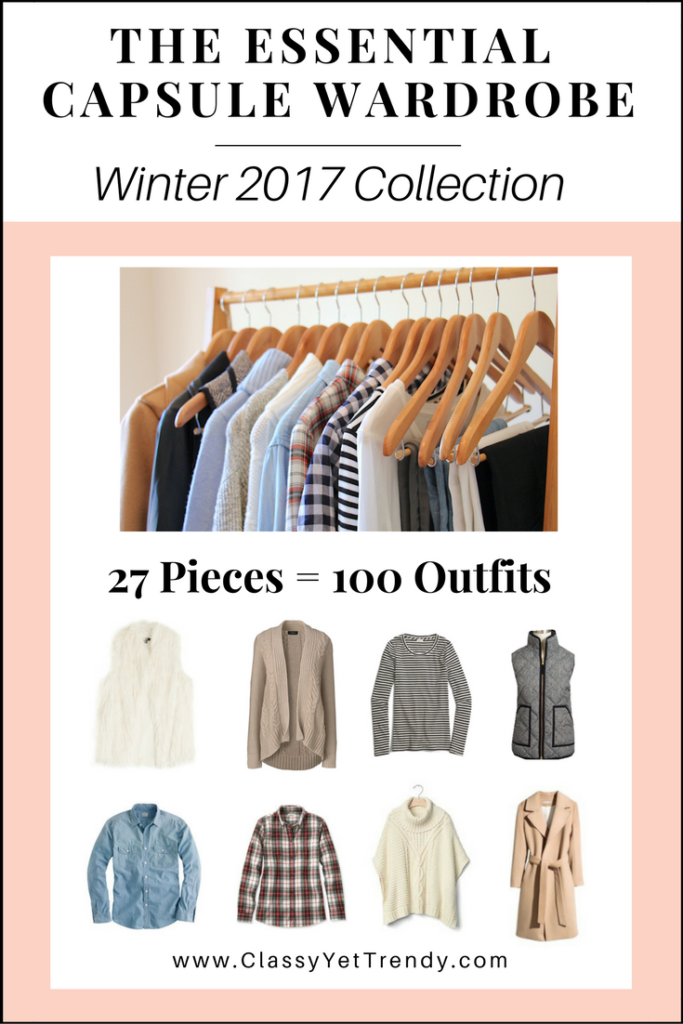 *Some products in the clothes, shoes and accessories shopping links may not be available outside the United States.