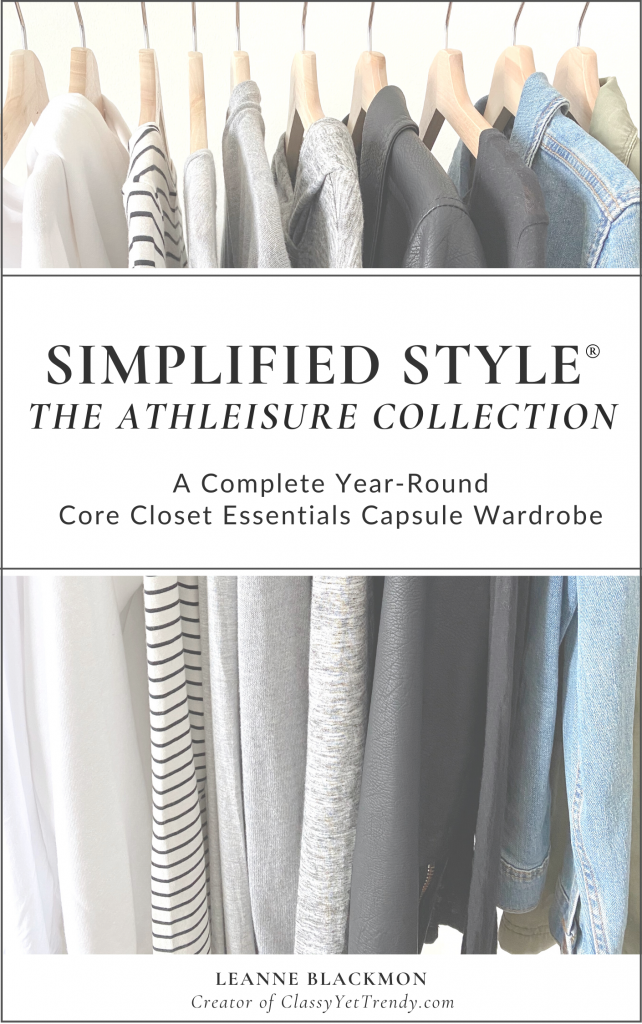 .
FOUNDATION SERIES
Women's Simplified Style®:
The Athleisure Year-Round Capsule Wardrobe
$28.99
A Complete Athleisure Starter Kit!
This collection includes all the athleisure essentials you will need for a capsule wardrobe, plus you can also use it as a complete year-round wardrobe. The clothes and shoes are neutral colors and you can add clothes in your favorite accent colors to create even more outfits. There are chapters for each season of the year, with its own wardrobe plan, over 400 outfit ideas spanning the four seasons, plus travel packing guides and outfit calendars so you always know what to wear!

---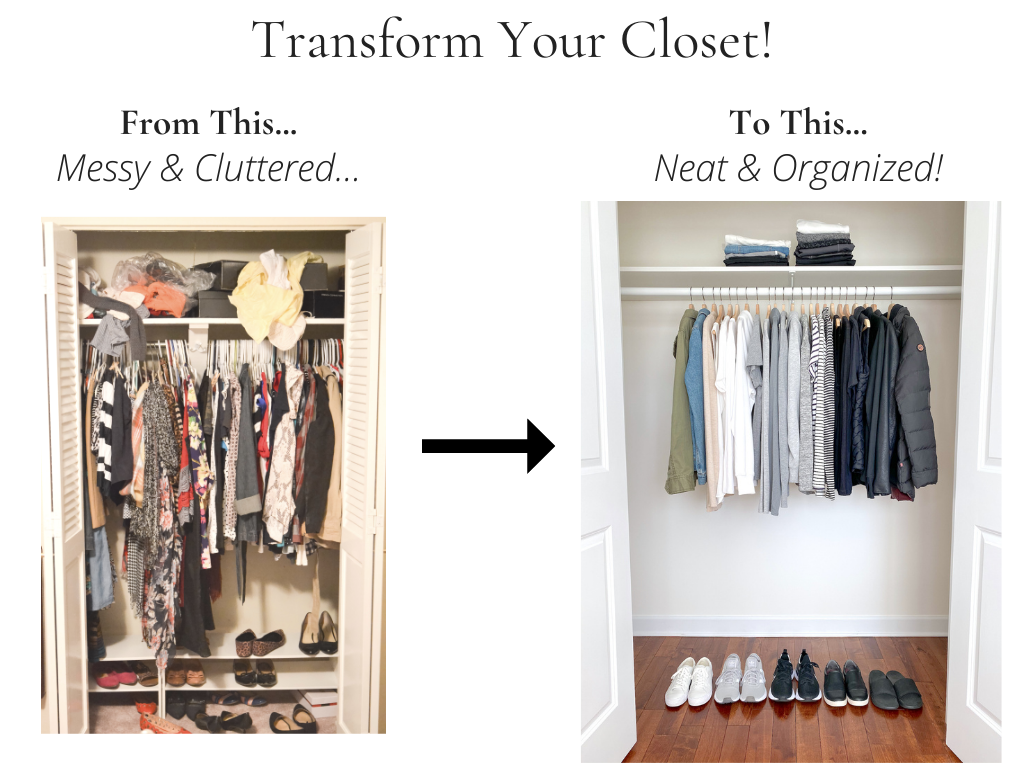 IS YOUR CLOSET FULL OF CLOTHES,
BUT YOU HAVE NOTHING TO WEAR?
YOU NEED…
Women's Simplified Style®
The Athleisure Collection:
A Year-Round Core Closet Essentials Capsule Wardrobe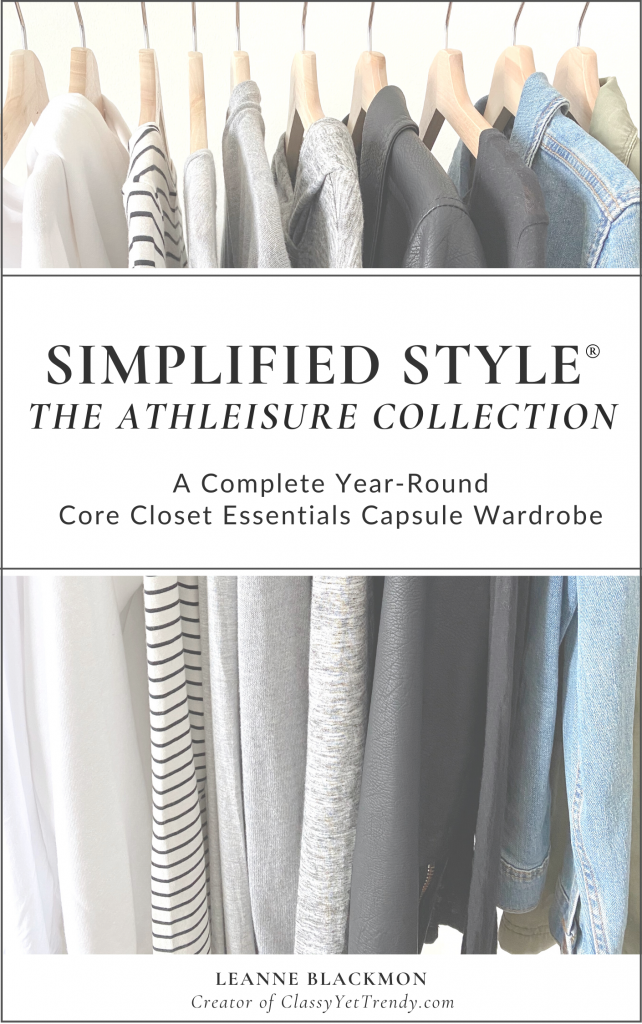 A
Complete Wardrobe

For An

Entire Year
OVER 35,000 CAPSULE WARDROBE E-BOOKS SOLD!
Includes

Regular-size

Shopping Sources
Plus and Petite sizes NOT included
$28.99

See the Frequently Asked Questions section below for commonly asked questions
(including sizes availability)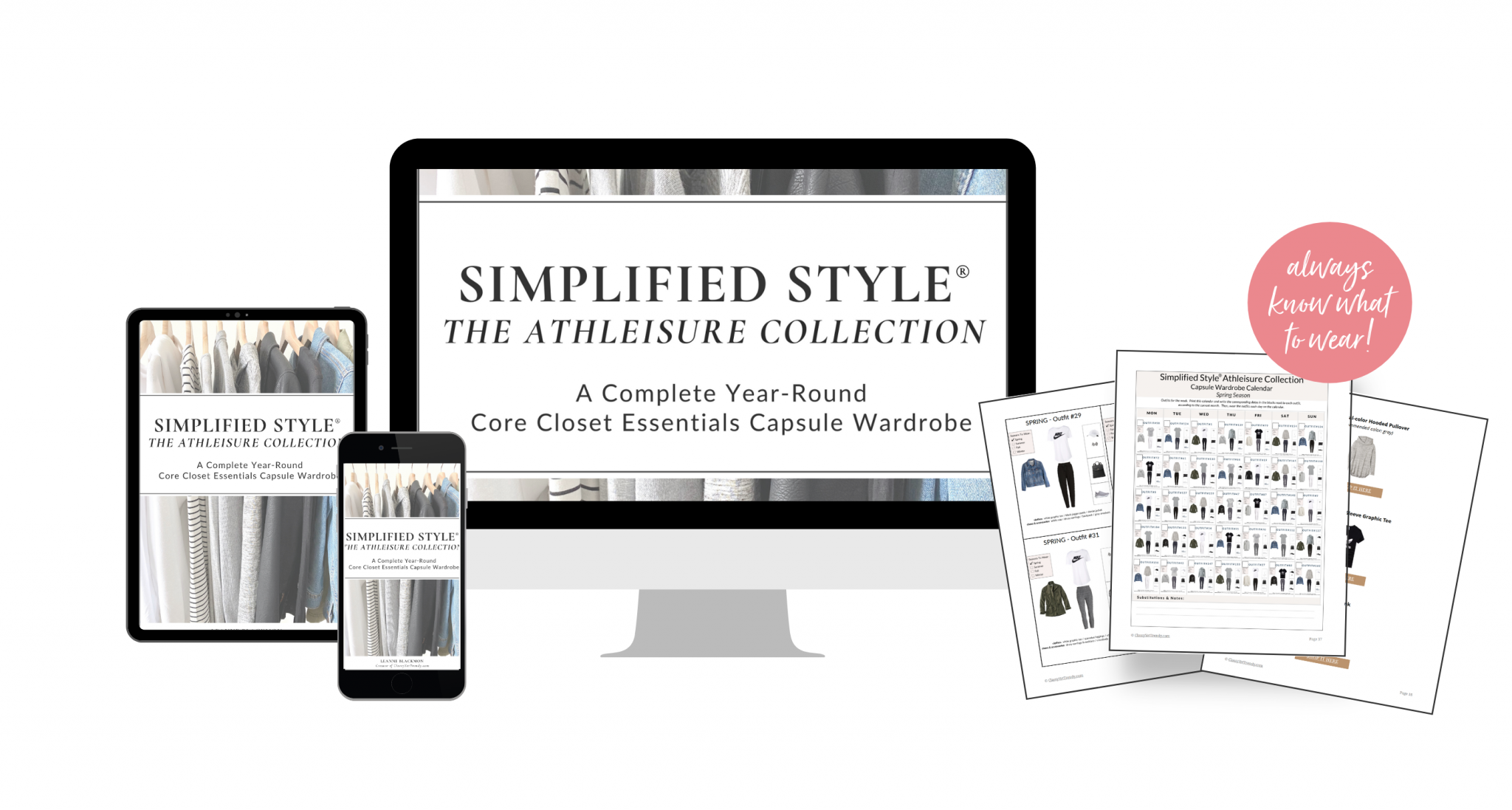 Does Any Of This Sound Familiar?
Did You Raise Your Hand To Any (Or All) Of The Above? Good.
You Are SO In The Right Spot.
SAMPLE CONTENT…
A Few Spring Capsule Wardrobe Outfits: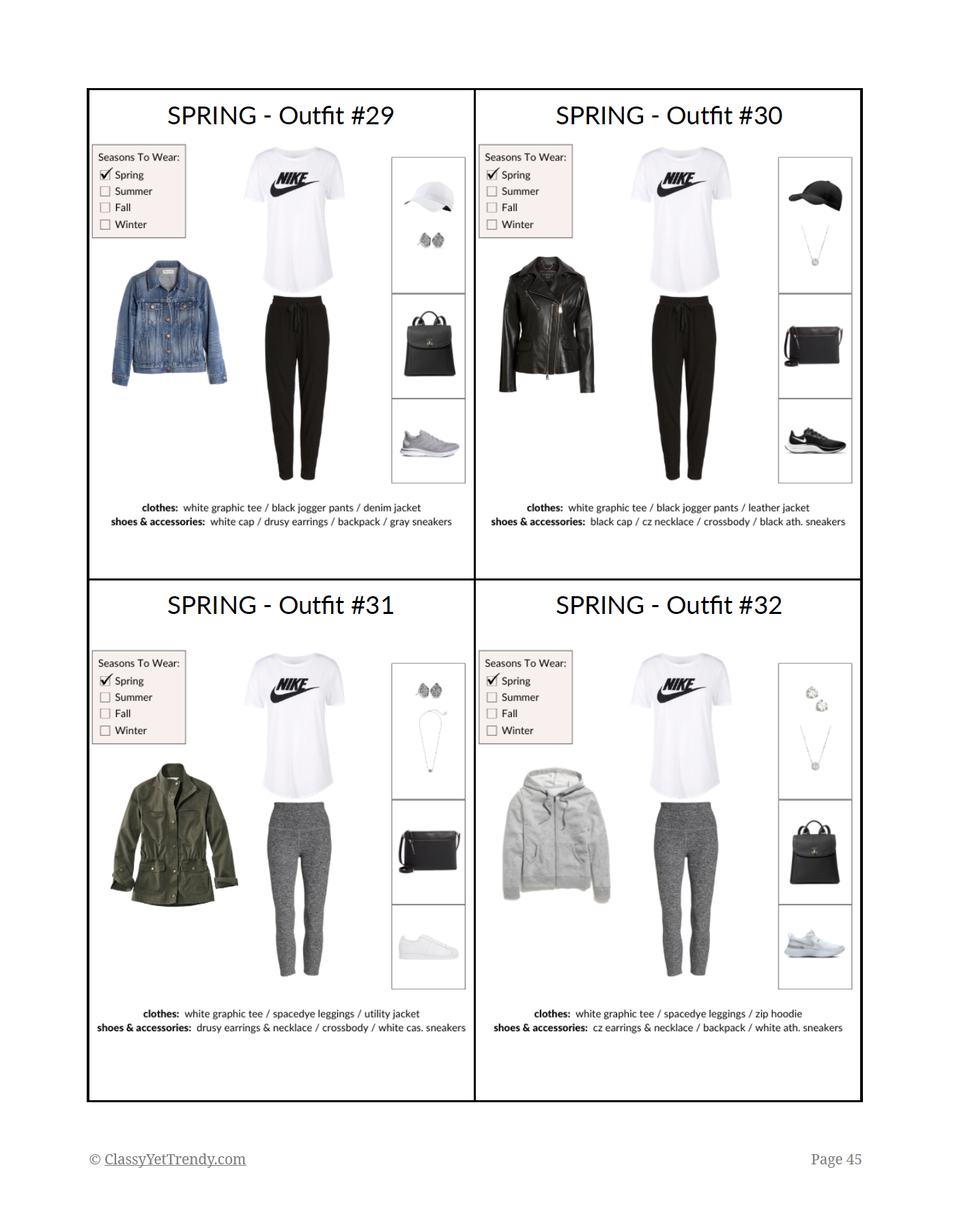 A Few Fall Capsule Wardrobe Outfits: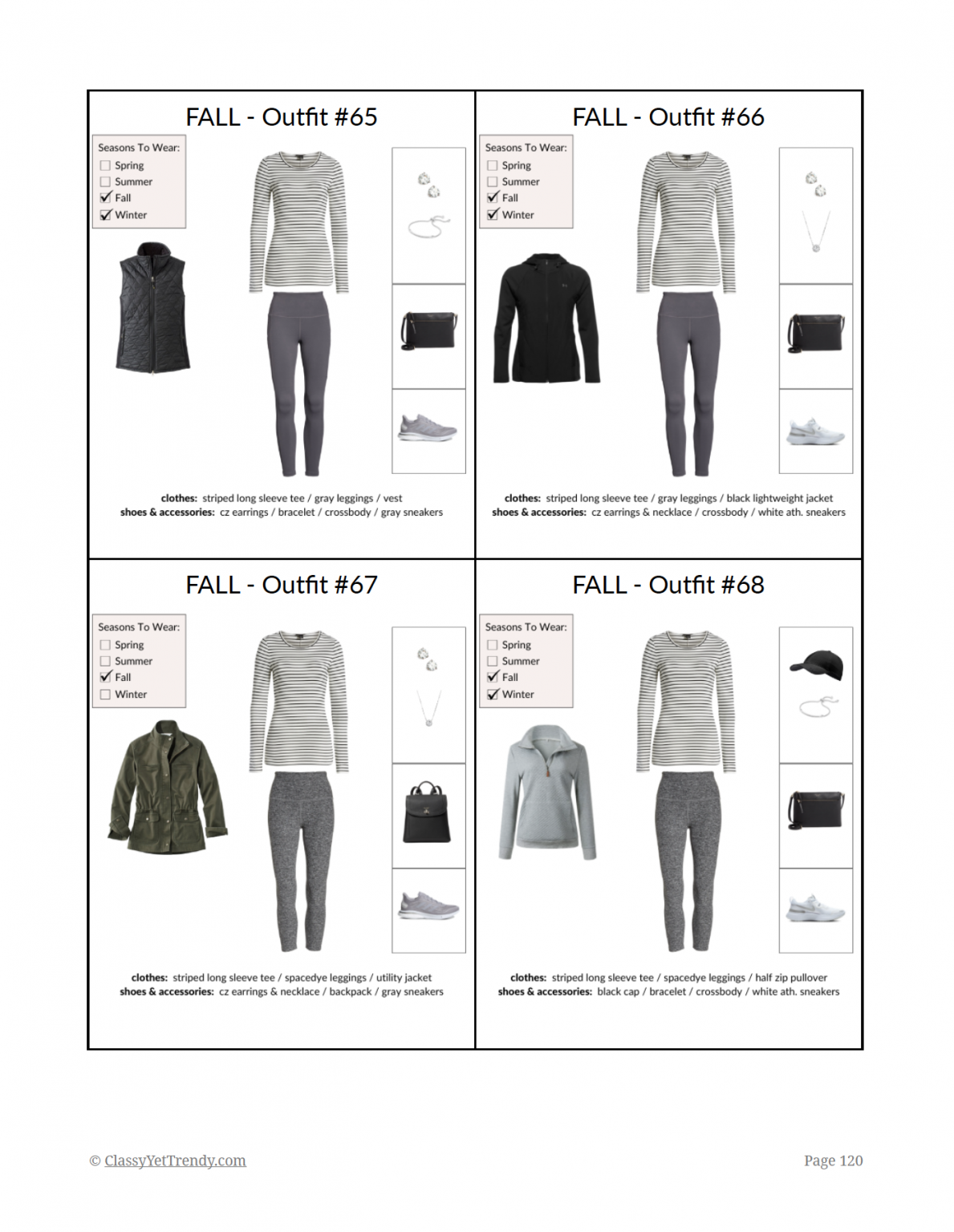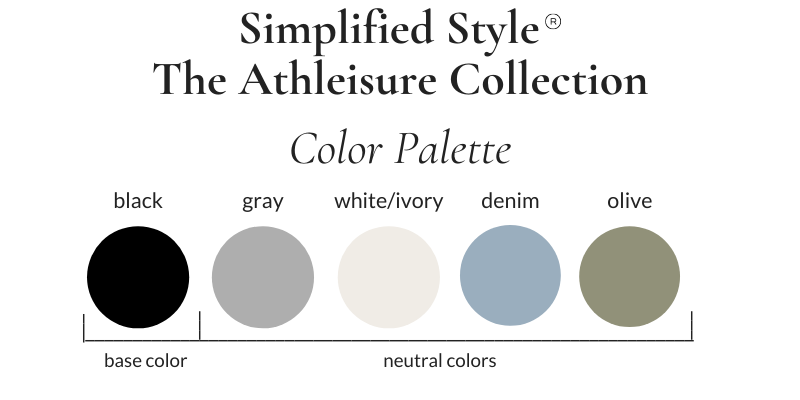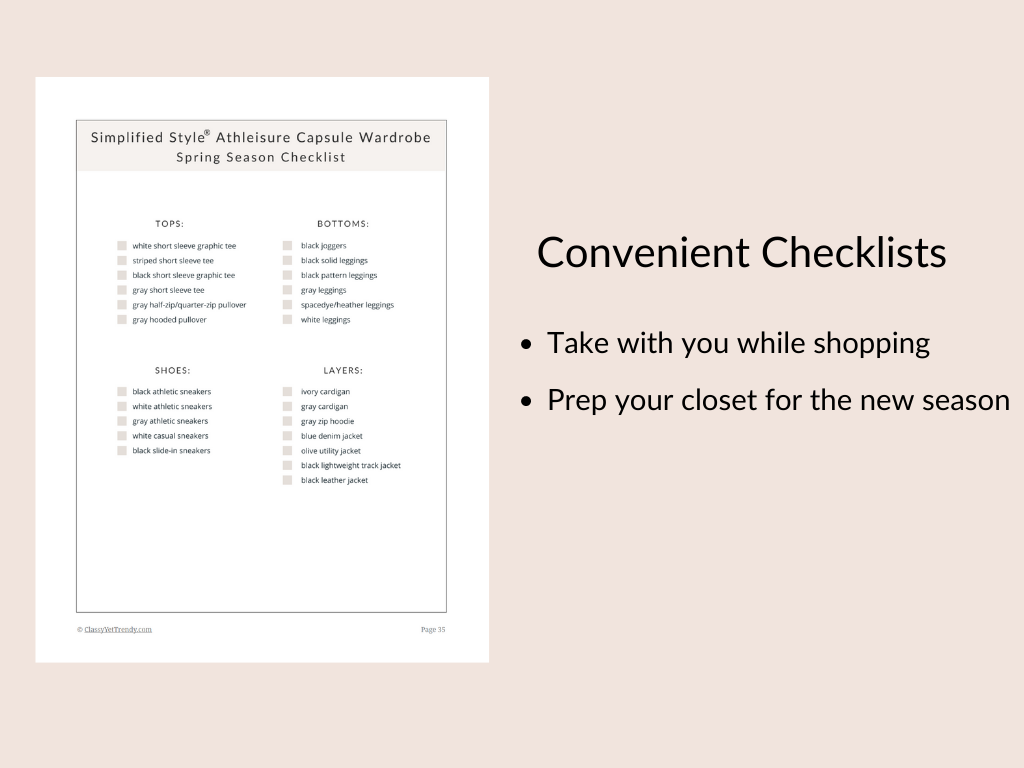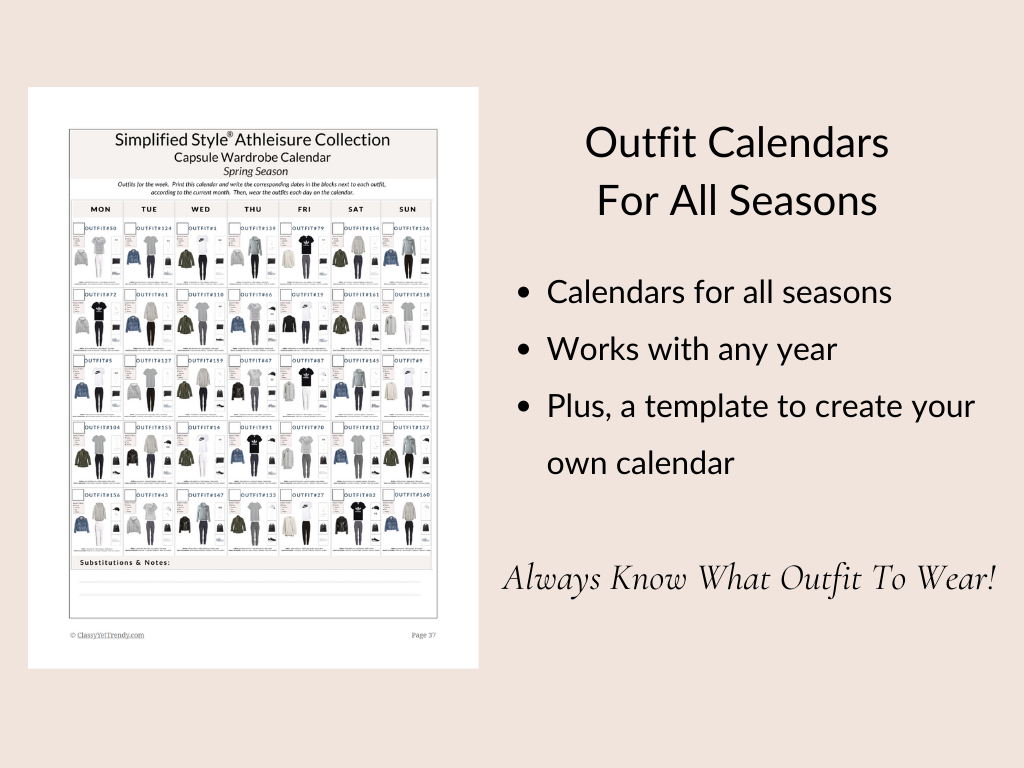 WHAT IS THE
"SIMPLIFIED STYLE
ATHLEISURE COLLECTION"® E-BOOK?

It Is A 202-Page Guide That Includes:
*42 CORE CLOSET ATHLEISURE ESSENTIALS TO USE FOR YOUR CAPSULE WARDROBE
* A GUIDE TO CREATE YOUR CAPSULE WARDROBE FOR YOUR CLOSET
* SHOPPING LINKS IN REGULAR-SIZEs
* A YEAR-ROUND WARDROBE CHECKLIST
* WARDROBE PLANS & CHECKLISTS FOR ALL 4 SEASONS
* TRAVEL PACKING GUIDES FOR ALL 4 SEASONS
* OVER 400+ OUTFIT IDEAS FOR AN ENTIRE YEAR
* OUTFIT CALENDARS FOR ALL SEASONS
* TEMPLATE TO CREATE YOUR OWN OUTFIT CALENDAR
* HOW TO EXPAND USING COLOR ACCENT PIECES FOR EVEN MORE OUTFITS
* & MORE!
Are you ready to


Look and Feel Great


about the way you look?
$28.99

See the Frequently Asked Questions section below for commonly asked questions
(including sizes availability)
WHAT WILL YOU GAIN FROM A CAPSULE WARDROBE?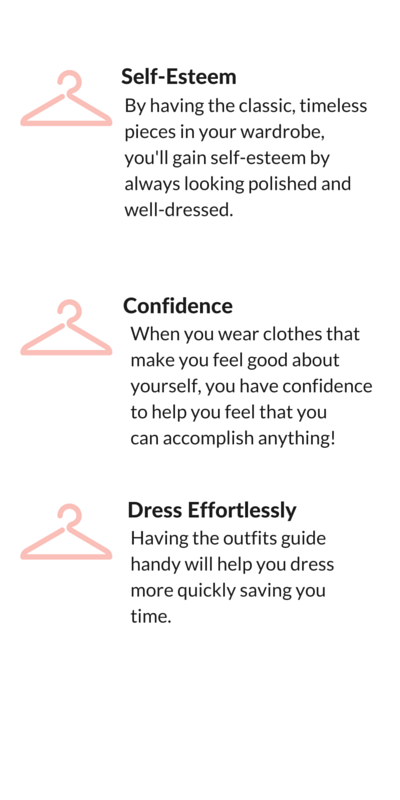 WHAT IS IN THE EBOOK?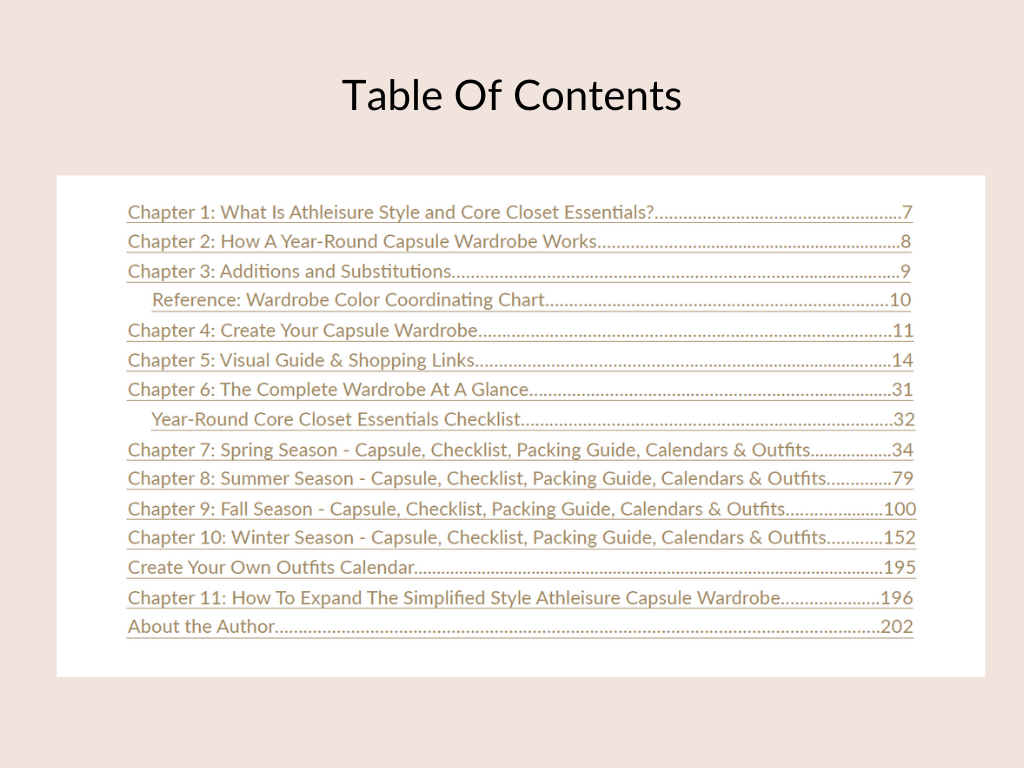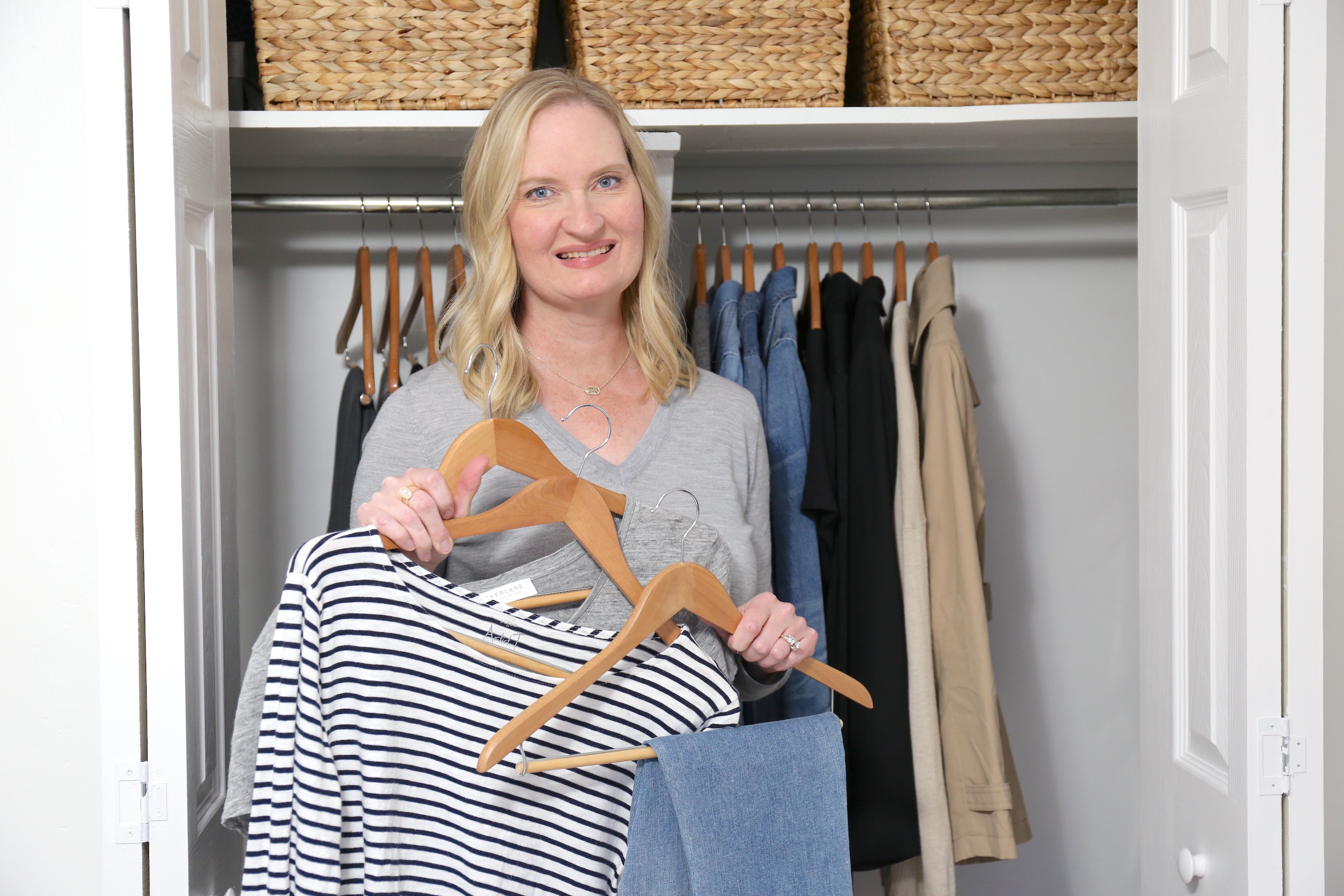 Hi, I'm Leanne!
Just a few years ago my closet was packed full of clothes, but I felt like I had nothing to wear. Why?
Because I had too many clothes with different patterns and shapes and they didn't mix well.
It was difficult to put together an outfit. I felt I had to keep buying clothes to be able to have an
outfit to wear. I was frustrated and stressed! One day I had enough of my unnecessary
spending on clothes and knew there was a better, less stressful way of getting dressed.
I simplified my wardrobe by having a certain number of clothes and shoes
that would coordinate with one another. Now, it takes me half the time to get dressed everyday!
This capsule wardrobe concept has worked for me and I'm confident it will work for you too!
I used to spend $1,000 to $2,000 every year on clothes and shoes. Now, I only buy a few pieces a year.
Are you ready to have confidence, get dressed quickly, have many outfits at your fingertips
AND save money each year? You're just one click away from your own capsule wardrobe!
What Others Say About The Capsule Wardrobes
"Awesome! Your capsules have really helped reduce stress around building and shopping for me. I love them! I do 33 pieces and the size of yours gives me just enough room to add a few of my own items. Thank you! You certainly have a talent!" – Wendy L.
"Wow…I have to tell you how wonderful the eBook has been for me. It's almost life-changing to get ready for work in the morning now. Great mix and match ideas and a practical approach to buying clothes. Thank you so much and I continue to watch for your blogs! Thanks for all of your long hours and research with it all together" – Susan D.
"I love the ease of getting ready now and putting outfits together. This eBook is full of sharp and cute looks with using basic clothes that you already have in your closet. I Love This eBook and refer to it often." – Sharon H.
"OMG! Your eBook is a lifesaver! It was so easy to create my capsule wardrobe. I'm so glad it will be able to save me money by not having to buy as many clothes now. I keep the outfits guide next to my closet so it's easy for me to create my outfits." – Leslie M.
Are you ready to transform your closet?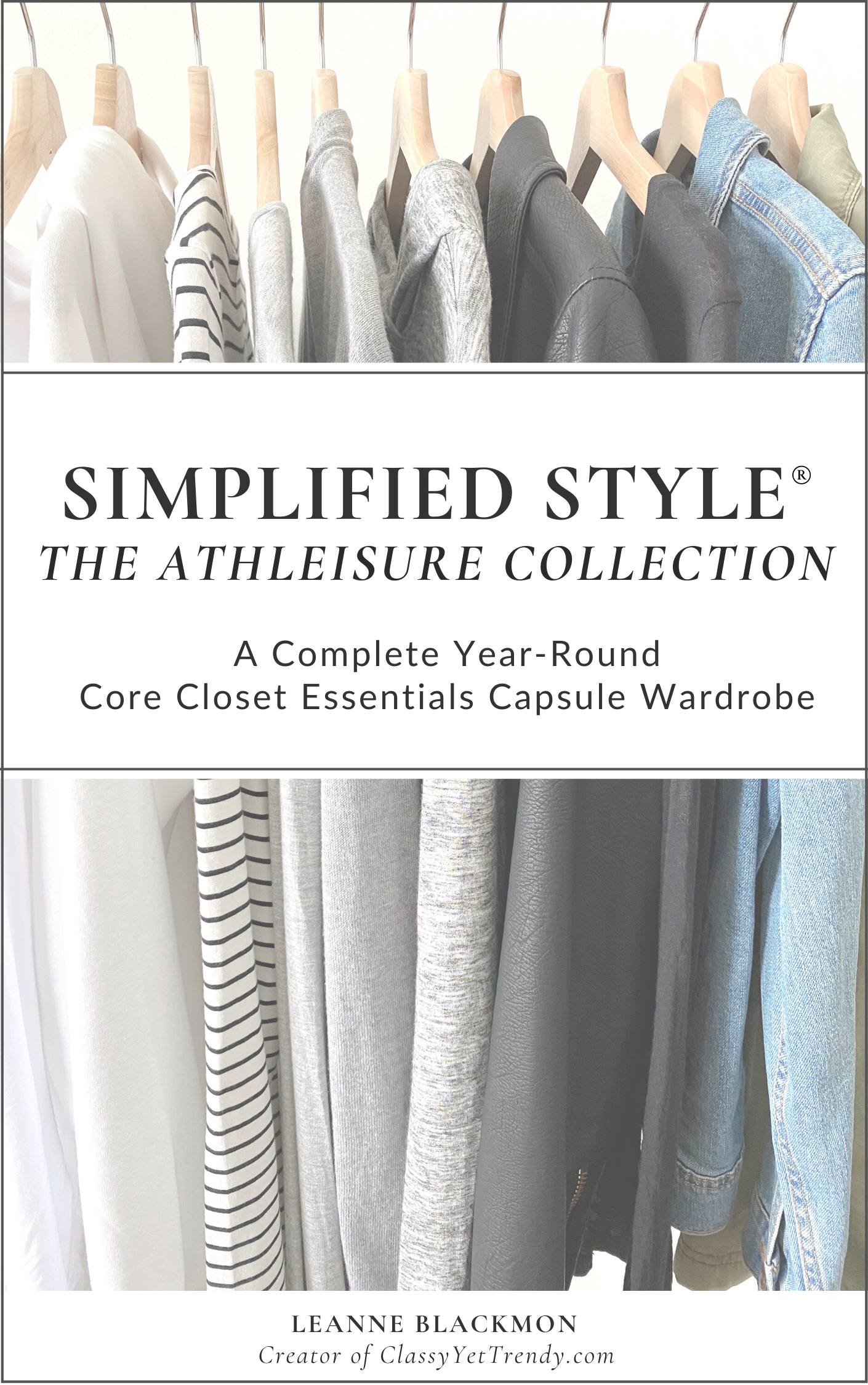 $28.99


See the Frequently Asked Questions section below for commonly asked questions
(including sizes availability)
FAQ (Frequently Asked Questions)
These are a few answers to commonly asked questions about the E-Book. If you have any other questions, please feel free to CONTACT ME HERE.