A roundup of fancy, beautiful sandals for your Spring wardrobe!
For most parts of the US, the flowers are in full bloom, the grass is green and the weather is warmer…it's officially Spring!  It's the time of year to bring out all the lighter layers, soft colors and beautiful shoes to go with everything.  When it's spring you opt for lighter color shoes to go with your Spring outfits.  You could add this pair of tassel tie clogs to go with your frayed hem jeans, a denim skirt or a pretty, budget-friendly chambray dress.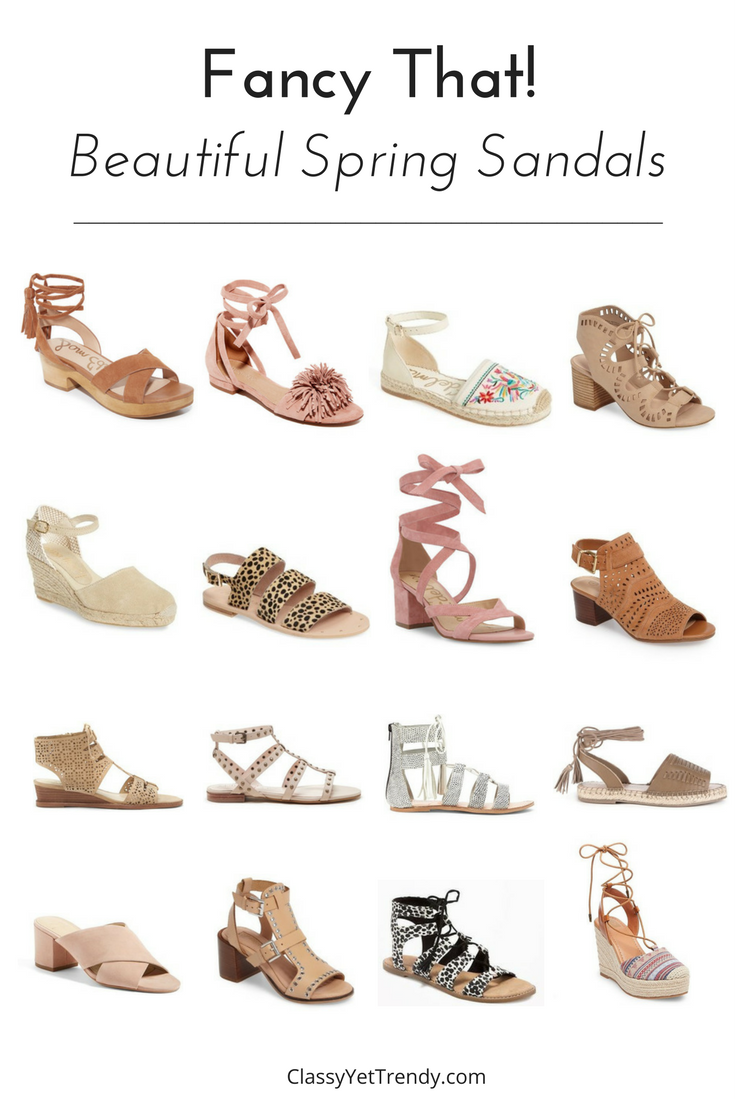 If you keep a capsule wardrobe in your closet each season, you know that using mostly basic essentials in your wardrobe, you may need a statement shoe to dress up your outfits a bit!  These laser cut wedge sandal would look perfect with a pair of white jeans, peach tee and denim jacket.
tassel tie clogs / Shop more Sam Edelman sandals
resort espadrilles wedge sandals