My 5 Favorite Summer Shoes
See which pairs of shoes I'm wearing the most this Summer!
What shoes do you find yourself wearing the most this Summer?  Summer is the time to wear shoes that are open so your feet can breathe.  If you live in a really humid area, those shoes are a lifesaver!  You may find yourself reaching for a comfortable pair of sandals to wear with your casual outfits or a dressy sandal heel to wear to work.
My most favorite pair of shoes to wear in the Summer are flat casual sandals.  I find myself wearing my pair of Bay Sandals around the house, running errands and on the weekends with my casual outfits.  Because they are a neutral saddle brown color, I can just throw them on and go, knowing they will match any of my Summer capsule wardrobe outfits.
I also love this pair of Miller sandals in the "Makeup" color, which looks like a creamy latte color.  I really love the "Makeup" color as it is a lighter, more neutral color.  They are a higher priced sandal, but they made well and will last you for several years.  They are also a statement shoe, so even though you may choose them in a neutral color, the logo design will always create interest in your outfits, plus you may receive several compliments when you wear them!
Here are my 5 most favorite pairs of shoes that I'm wearing this Summer: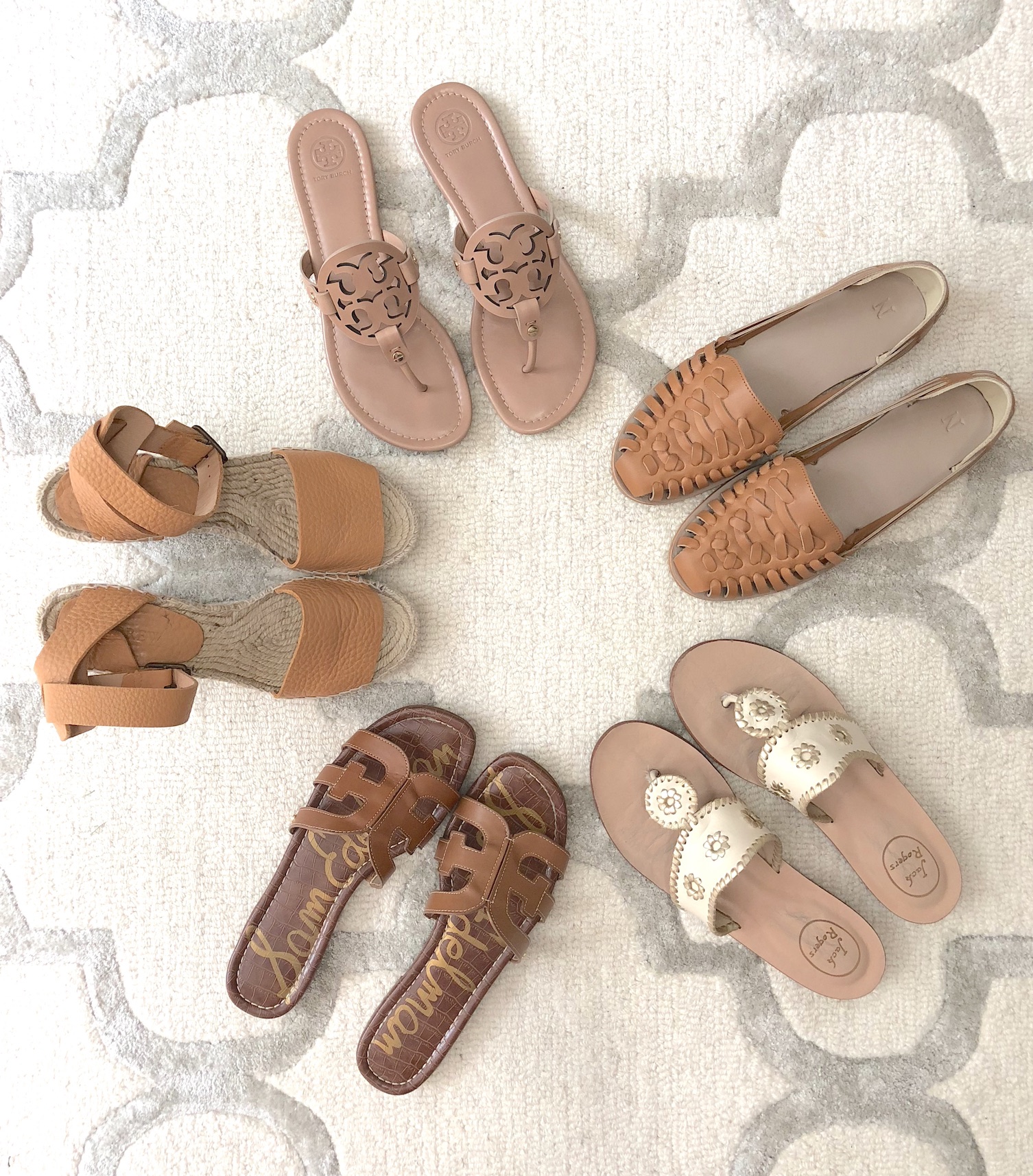 Clockwise from the Top:
Tory Burch Miller sandals in "Makeup" color c/o Shopbop
Nisolo Ecuador Huarache Sandal in "Almond" color
Jack Rogers Whipstitch sandals (similar color)
Sam Edelman Bay Sandals in "Saddle Leather" color
J Crew Wedge Espadrilles (similar style)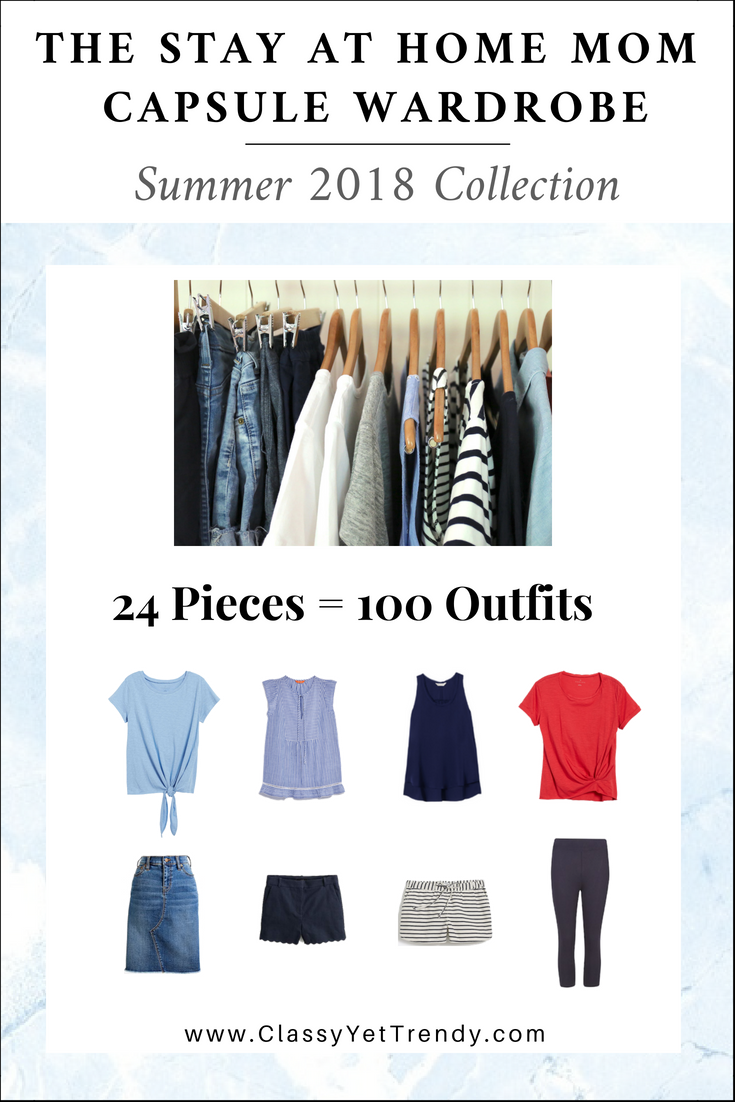 Tory Burch Miller Sandal – This is a statement sandal that will go with all your outfits!  You can choose from 11 colors here, including a leopard print!  This thong sandal has a foam-cushioned footbed which makes it comfortable to wear.  It is also very versatile so you can wear with Summer dresses, shorts or even to the beach with your swimwear.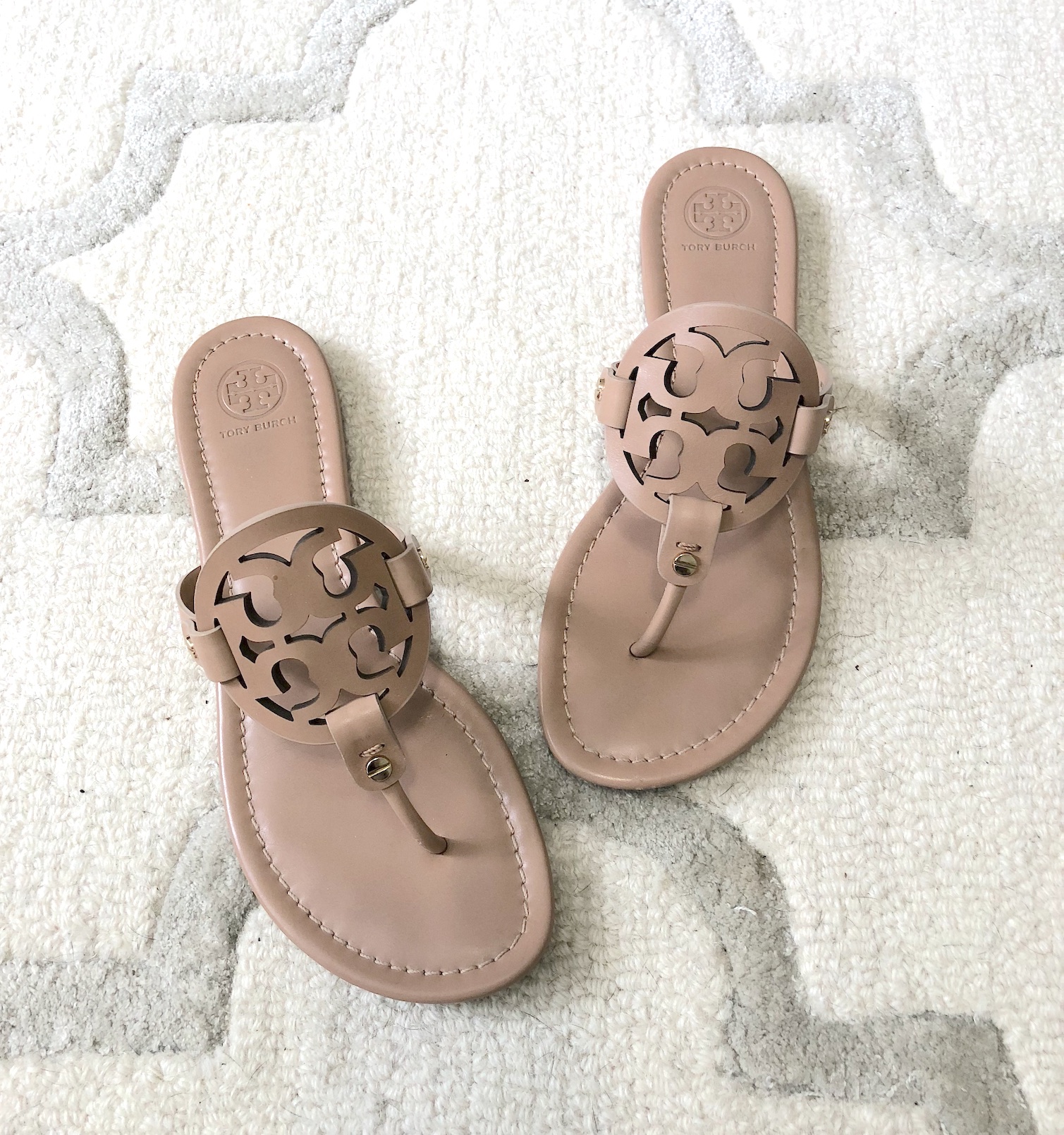 Tory Burch Miller Sandal in "Makeup"
Nisolo Ecuador Huarache Sandal – I ordered these shoes just a few weeks ago and have already worn them several times.  I first saw these shoes online when researching about sustainable and ethically made shoes.  Nisolo is a sustainable fashion brand that ethically produces footwear and accessories for women and men.  If you are not familiar with this shoe brand, you'll be impressed by the chic styles they have available!  I'm loving the look of these Lucia Block Heel Sandals, which are a minimalist and classic shoe.  I also like these 3-Strap Camilla Slide Sandal, which is a modern sandal style.  These Serena Sandals looks like they would be a comfy casual sandal and I love the color.  I'm eyeing these Ama Woven Mules and these Mariella Mules for the Fall, but can't decide which pair to get!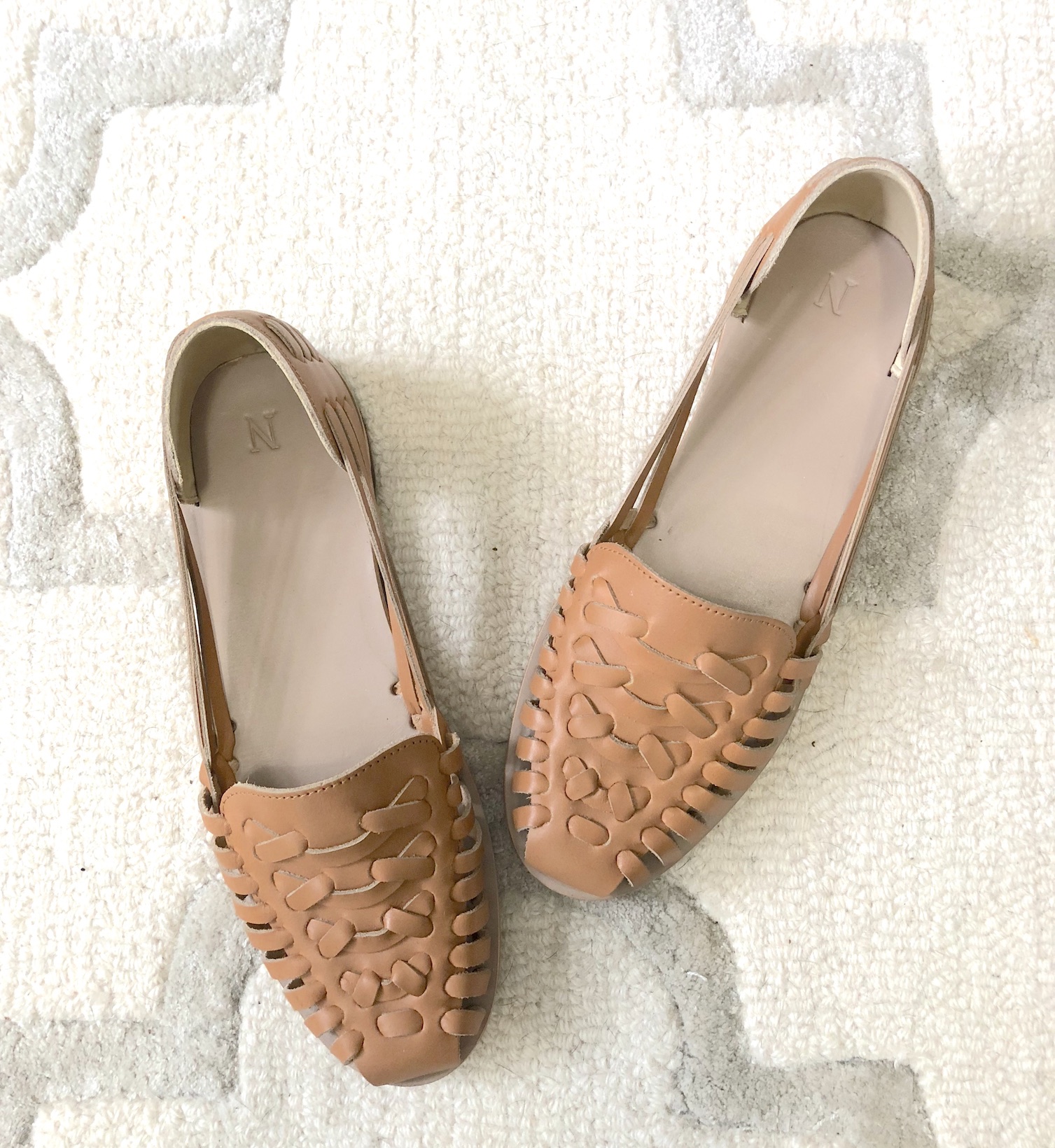 Nisolo Ecuador Huarache Sandal in "Almond"
Jack Rogers Whipstitch Sandal – I've had these sandals since last Spring and just love wearing them!  They are not only comfortable, but the whipstitch design of the sandal really adds texture and a bit of color to the shoe.  This style of sandal comes in so many color combinations, you'll have trouble deciding on one pair!  My sandals are a bone color with metallic gold stitching.  I couldn't find the exact style online, but this pair is similar.  I love this white/gold color combo and this white Palm Beach color is crisp and gorgeous.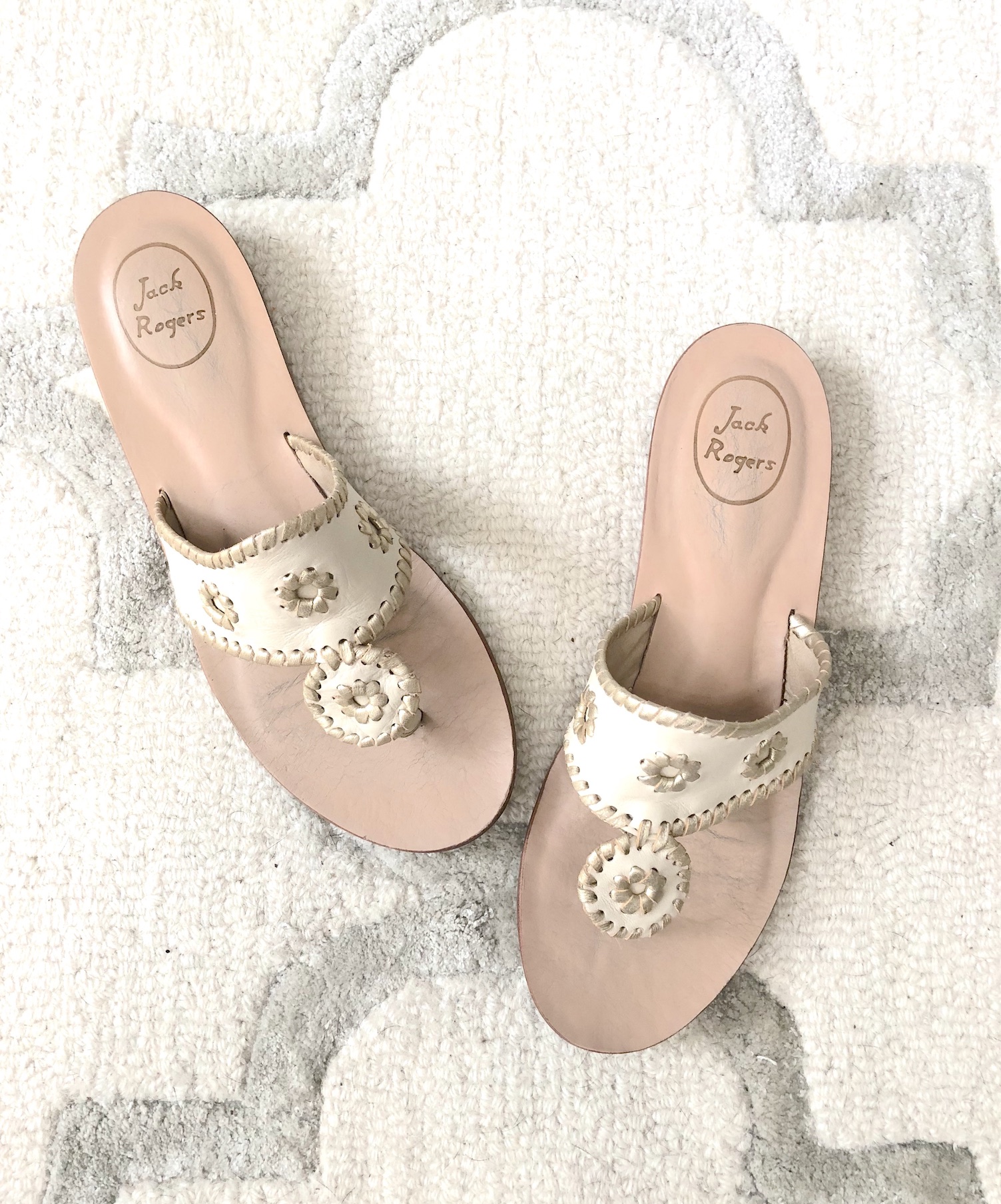 Jack Rogers Whipstitch Sandal
Sam Edelman Bay Slide Sandal – I talked a bit about how my Bay Sandals are the pair I am wearing the most.  Since they are so comfy, I can walk in them all day and my feet don't get tired and I don't get blisters whatsoever!  I have the "saddle leather" color and they come in 7 colors.  I especially love the "bright white leather" color too!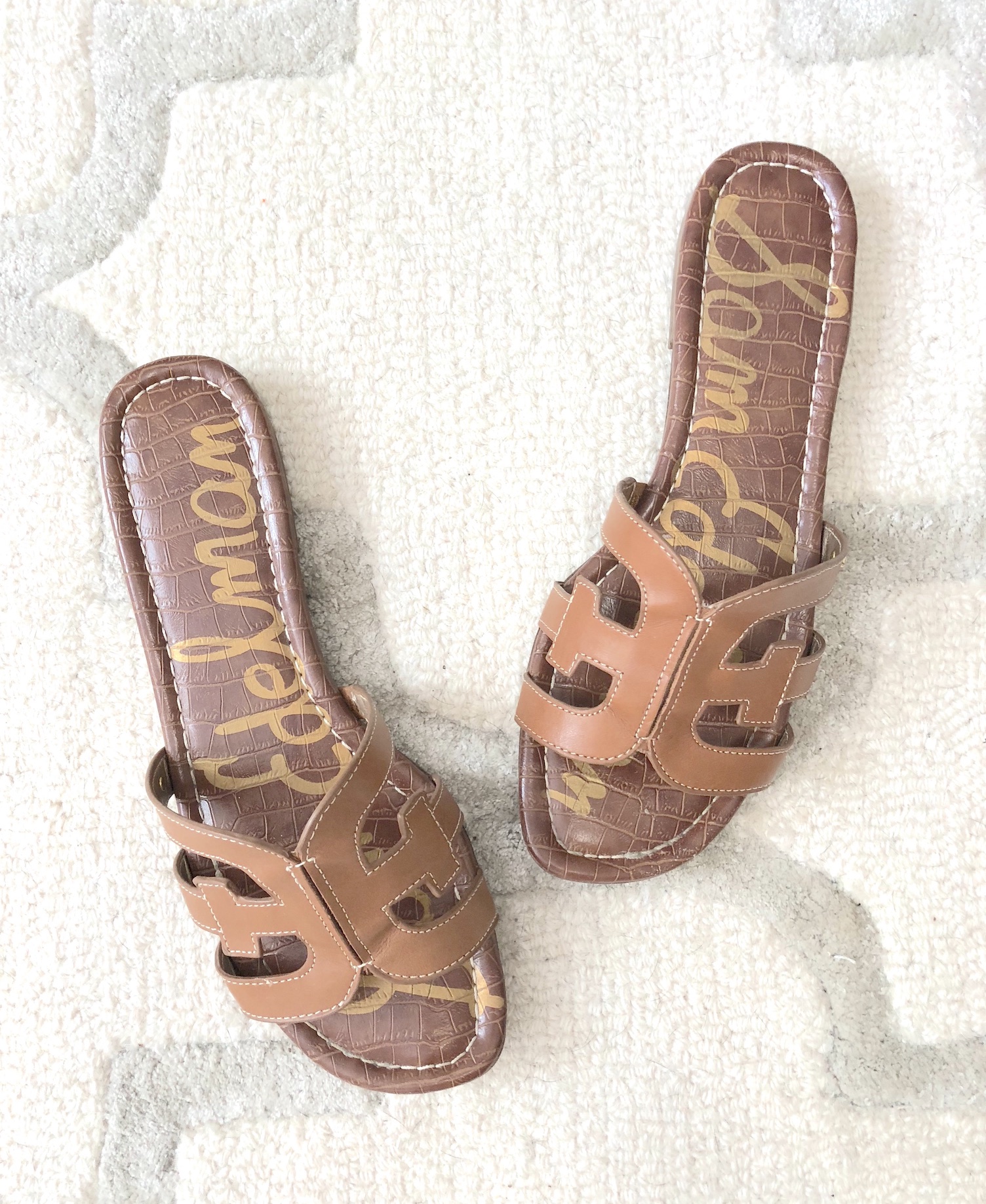 Sam Edelman Bay Slide Sandal
J Crew Wedge Espadrilles (similar style) – I bought these in 2016 and these espadrilles are still in style this Summer!  While my exact ones are sold out, this Treasure & Bond pair is similar.    This chestnut color pair is budget-friendly at under $33!  I like the look of a wedge espadrille shoe, as they look so feminine and really dress up an outfit!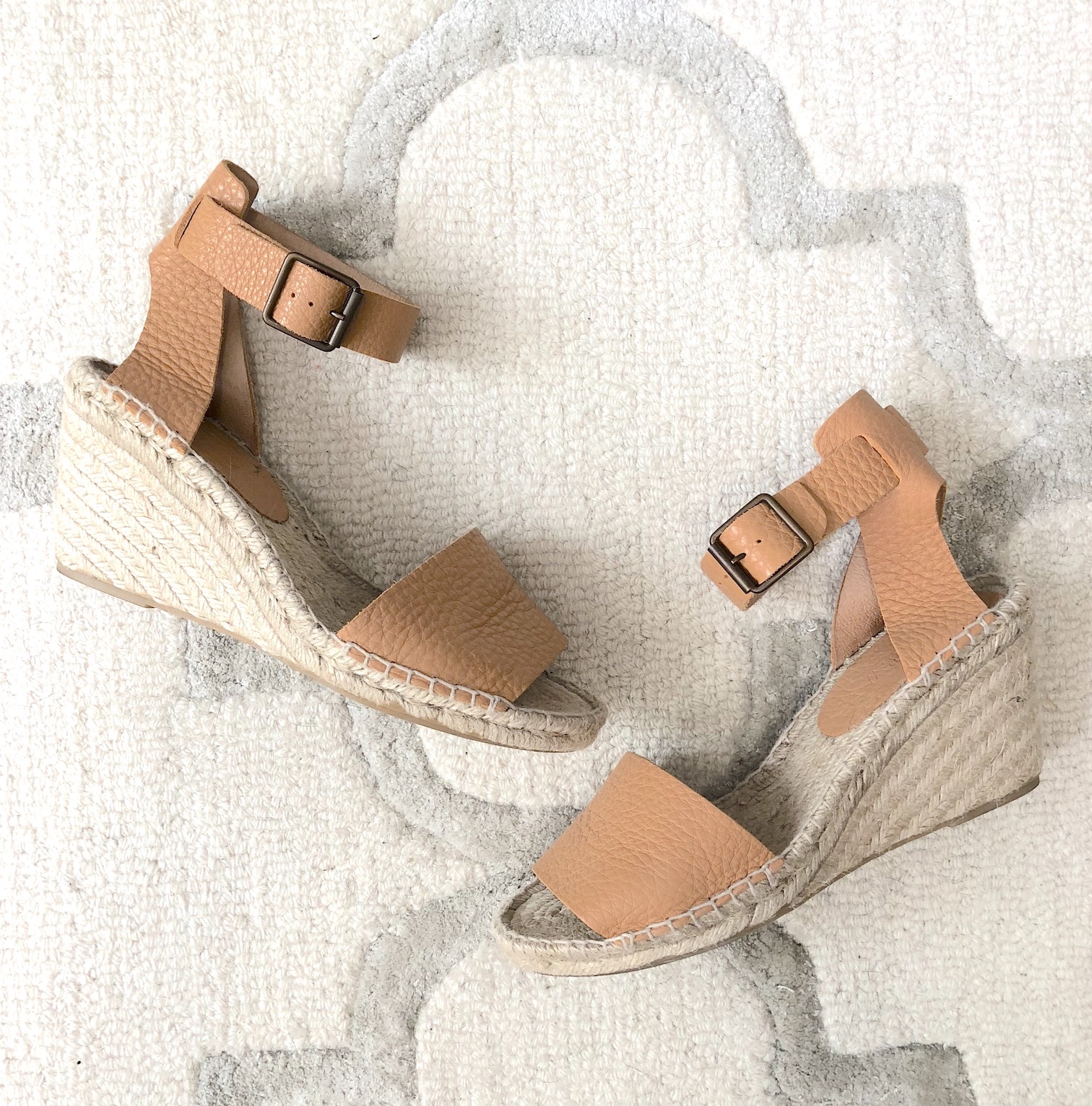 J Crew Wedge Espadrilles (similar style)
Shop The Post: