SELECT A CAPSULE WARDROBE E-BOOK
Choose the wardrobe style you favor the most and fits your lifestyle the best.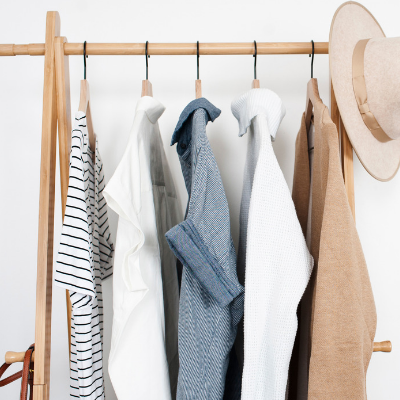 Shop your closet or use the shopping links in the E-Book to complete your wardrobe.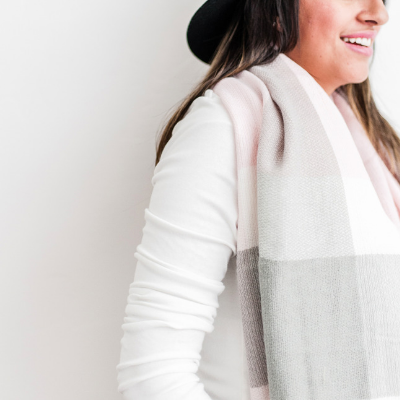 Get dressed quickly everyday by choosing your daily outfits from dozens of outfit ideas in the E-Book.
START YOUR WARDROBE WITH CORE CLOSET ESSENTIALS
The Simplified Style eBook is the guide that capsule wardrobe beginners use first! It contains all the basic essentials you will need for a capsule wardrobe, plus you can also use it as a complete year-round wardrobe. It does not include a color palette, since all the clothes and shoes are neutral colors, but you can always add clothes in your favorite accent colors to create even more outfits. There are chapters for each season of the year, with its own wardrobe plan, over 400 outfit ideas spanning the four seasons, plus travel packing guides.
CREATE YOUR OWN CAPSULE WARDROBE
The Essential Capsule Closet is a comprehensive guide to creating your own customized capsule wardrobe. This E-Book is recommended if you want to utilitize the clothes in your closet to create your own capsule wardrobe, using your basic essentials and accent color clothes. It includes several core closet essential recommendations and goes in depth about making your own capsule wardrobe. It includes 20 sample color palettes, a wardrobe planner, 30 outfit ideas using core closet essentials, how to coordinate your shoes, bags and accessories, plus more.
The Season Capsule Wardrobe E-Books
The Season capsule wardrobe E-Books are published four times a year for each of the Seasons: Spring, Summer, Fall and Winter.  Each E-Book uses mostly core closet essentials, plus a few trending clothes, shoes and/or accessories for the season.  You save money by utilizing your basic essentials and rotating them each season!  You will be in style every season, plus save money by utilizing your existing wardrobe too!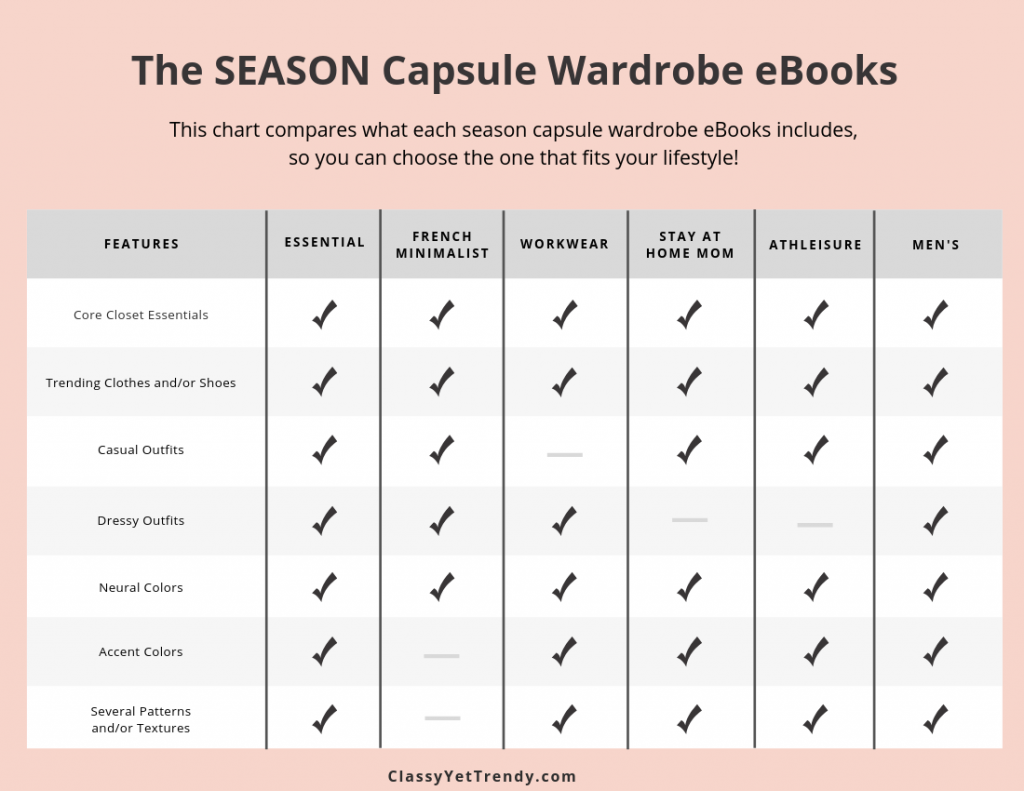 Frequently Asked Questions For The Season Capsules