Fashionable Friday #14: All $35 or Less
Fashionable Friday Outfit Of The Day #14
For all the weekly outfit ideas, check out the "Fashionable Friday" category page!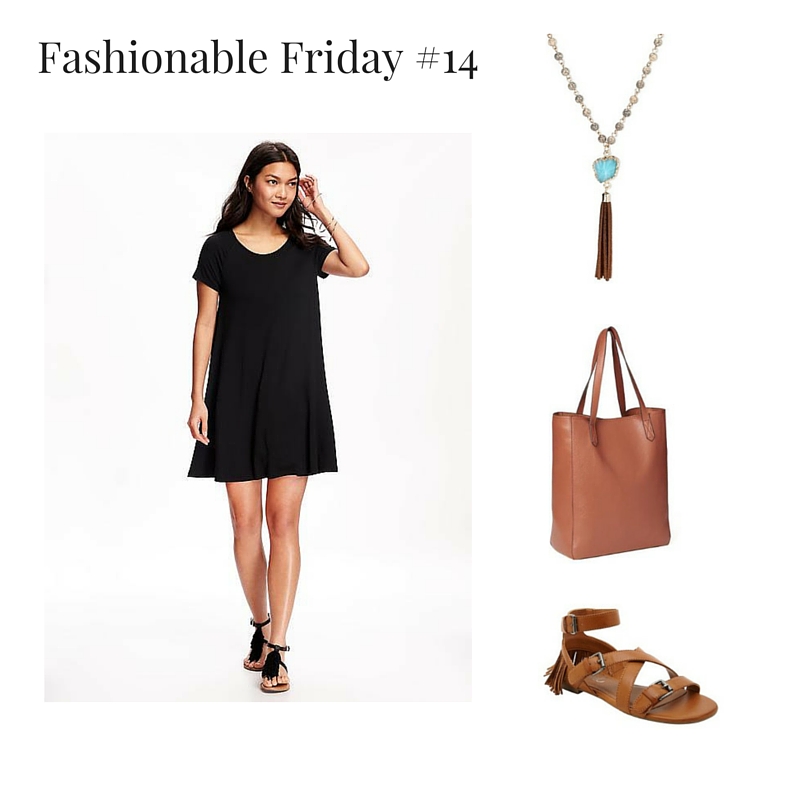 Shop The Post:
When it's summer, it hot!  If you live in the South, it's miserably hot!  Summertime calls for outfits that are breezy, light and made of fabric that keeps you cool.  This outfit is perfect for a hot day.
All items in this outfit are $35 or LESS!
A new capsule wardrobe E-Book is in the store, The Minimalist Capsule Wardrobe: Summer 2016.  The color palette is black, white, gray, ivory and denim.  The style of clothes are simple, yet classic, and always in style.
All the items in today's Fashionable Friday outfit #14 are $35 or less!  The outfit consists of a black swing dress (I have this exact dress and I love it!), beaded tassel necklace, faux leather tote and fringe sandals.