What To Wear In October: 4 Outfit Ideas
Get some inspiration for what to wear this month with these 4 October Outfit Ideas!
One of the best things about Fall is that you get to dress in layers!  You can get pretty creative in mixing and matching different types of layers, which can give you lots of outfit possibilities.  As always, I recommend stocking your closet with mostly core closet essentials.  Core closet essentials are necessary to having an efficient wardrobe.  By having several core closet essentials in your closet, you can use them as a base for your outfits, then add a few on-trend clothes and accessories to keep your wardrobe fresh!
I've created 4 outfit ideas, using clothes and shoes from The Essential Capsule Wardrobe: Fall 2018 Collection.  This is the most popular capsule wardrobe eBook for the Fall 2018 season and is in the Capsule Wardrobe eBook Store!  It includes 24 clothes and shoes with textures and patterns as well as a color palette perfect for the Fall season.  There are 100 outfit ideas included for the entire season!  If you are not sure how to create a wardrobe for the Fall season, I've done all the work for you, as each of the capsule wardrobe eBooks are complete wardrobe plans.  You may already have several of the pieces in your closet.
The seasonal eBooks are budget-friendly at just $19.99 each.  They are like having your own personal stylist, but at a fraction of the cost of hiring one!  Just pick the style you want and start creating your Fall wardrobe!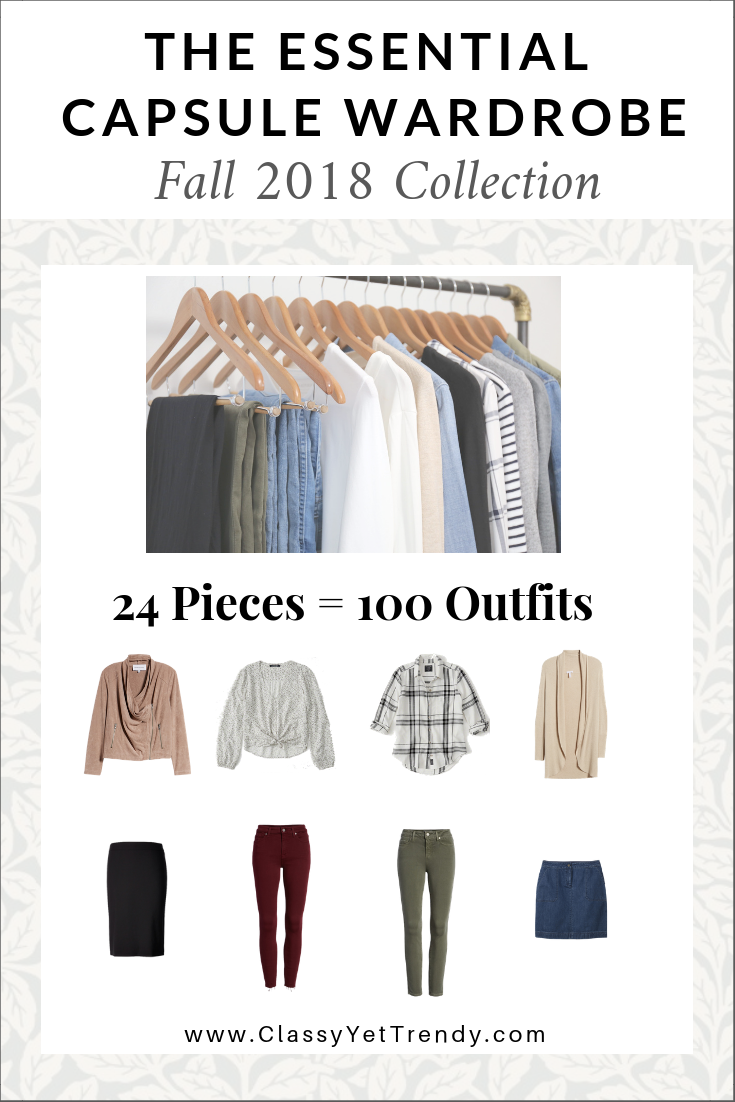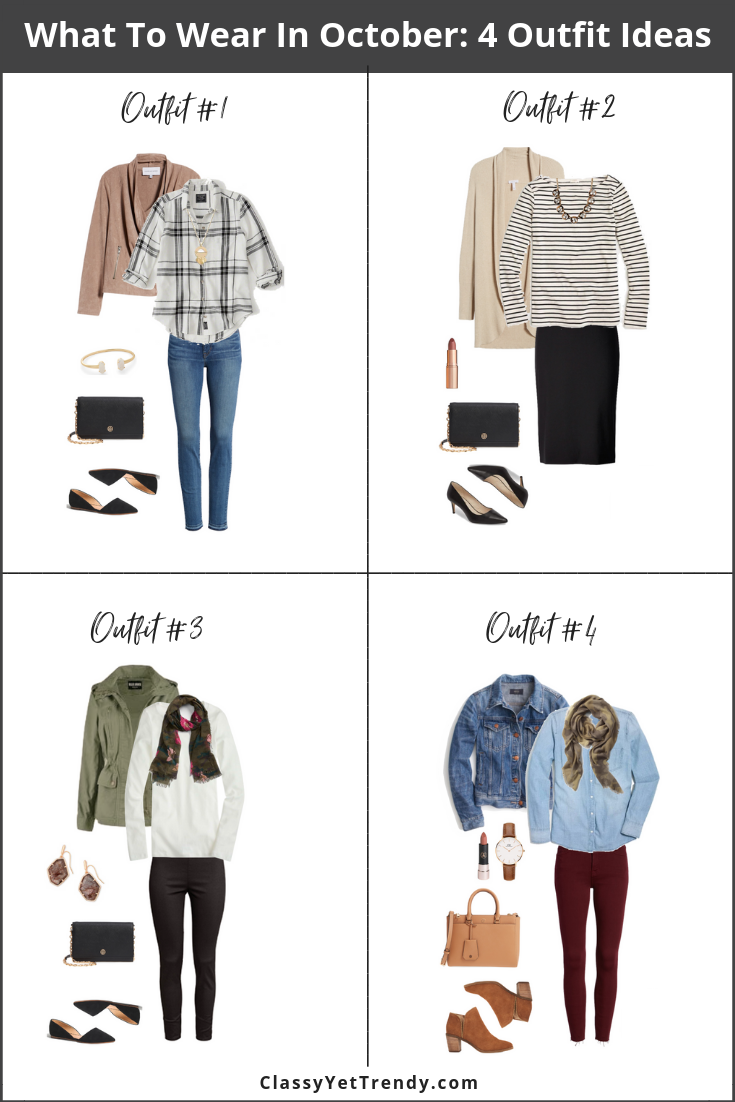 Outfit #1: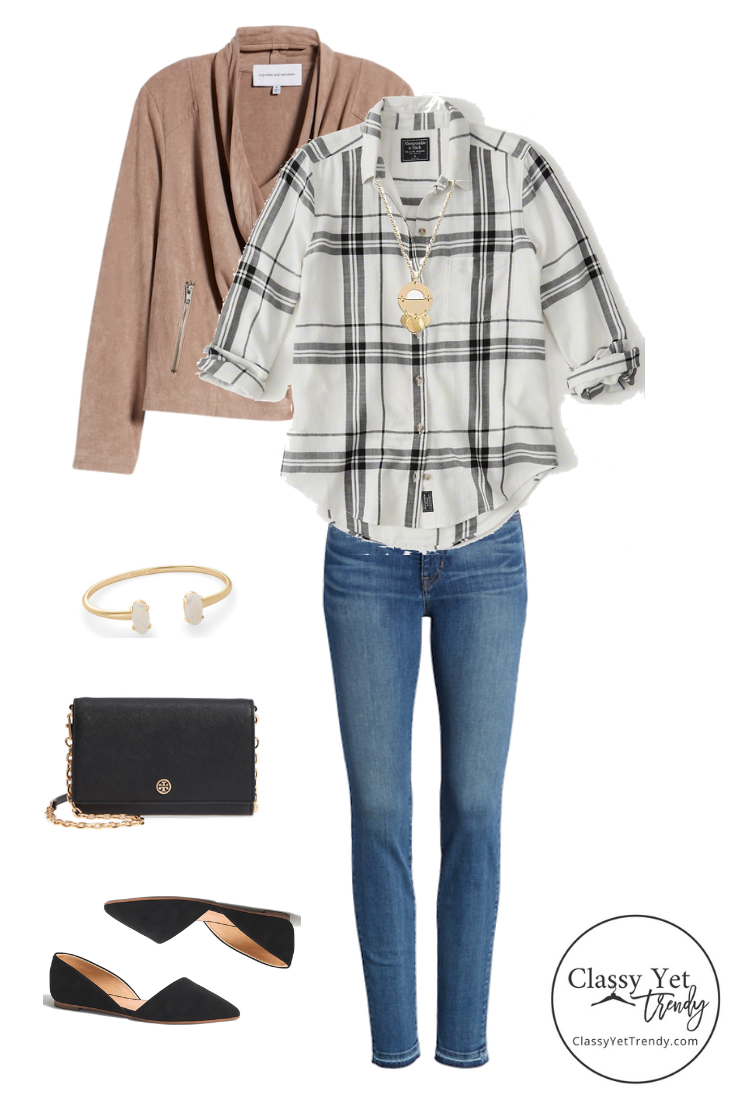 plaid shirt / raw hem jeans / suede jacket
bracelet / black shoulder bag / black flats / pendant necklace
(more clothes and shoes shopping links are in the eBook!)
Outfit #2: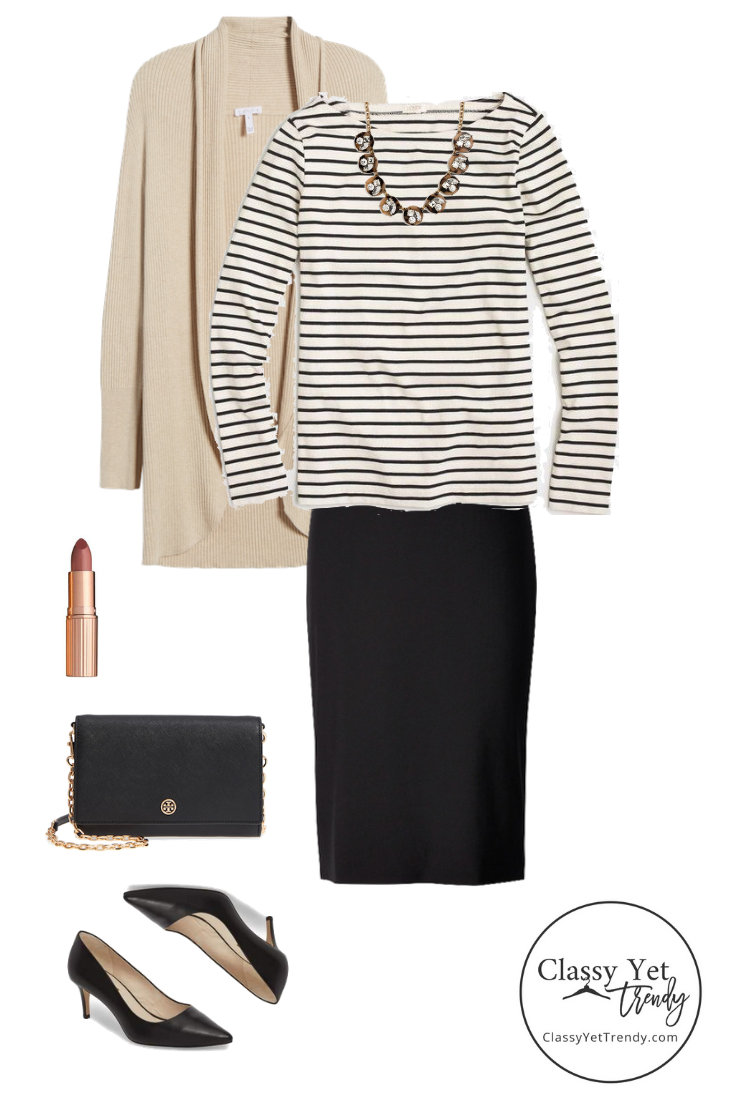 striped top / black skirt / beige cardigan
lipstick in "stoned rose" / black shoulder bag / black pumps / tortoise crystal necklace
(more clothes and shoes shopping links are in the eBook!)
Outfit #3: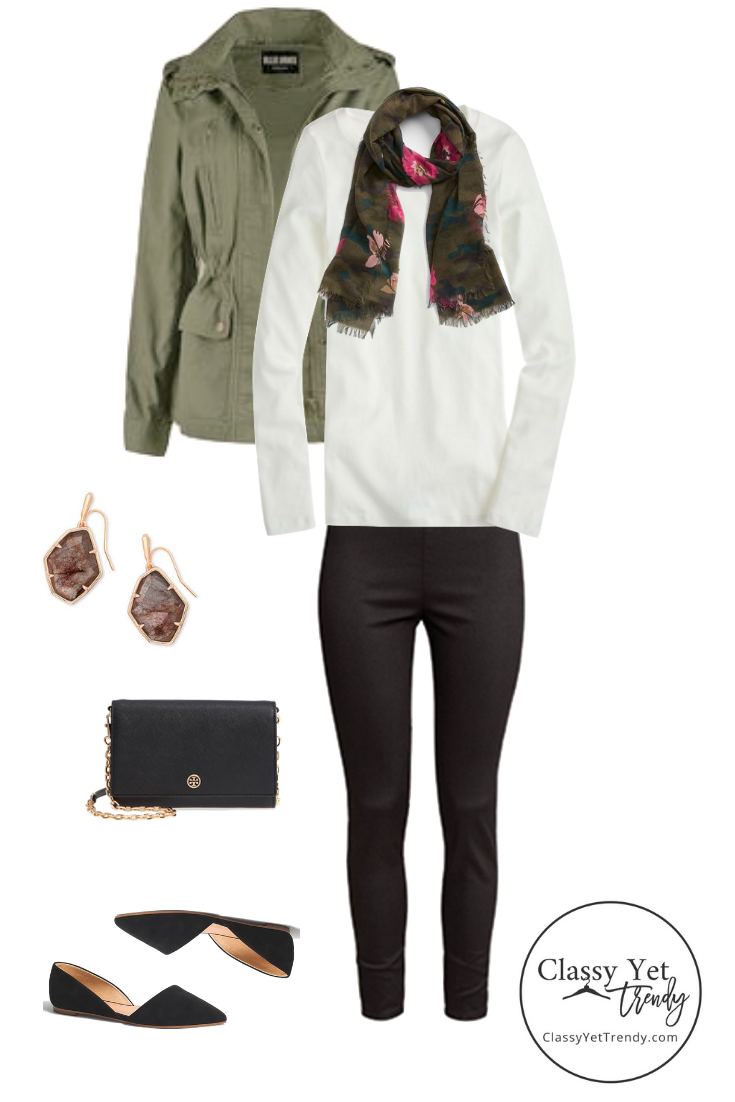 white tee / black pants / utility jacket
sable mica stone earrings / black shoulder bag / black flats / camo floral scarf
(more clothes and shoes shopping links are in the eBook!)
Outfit #4: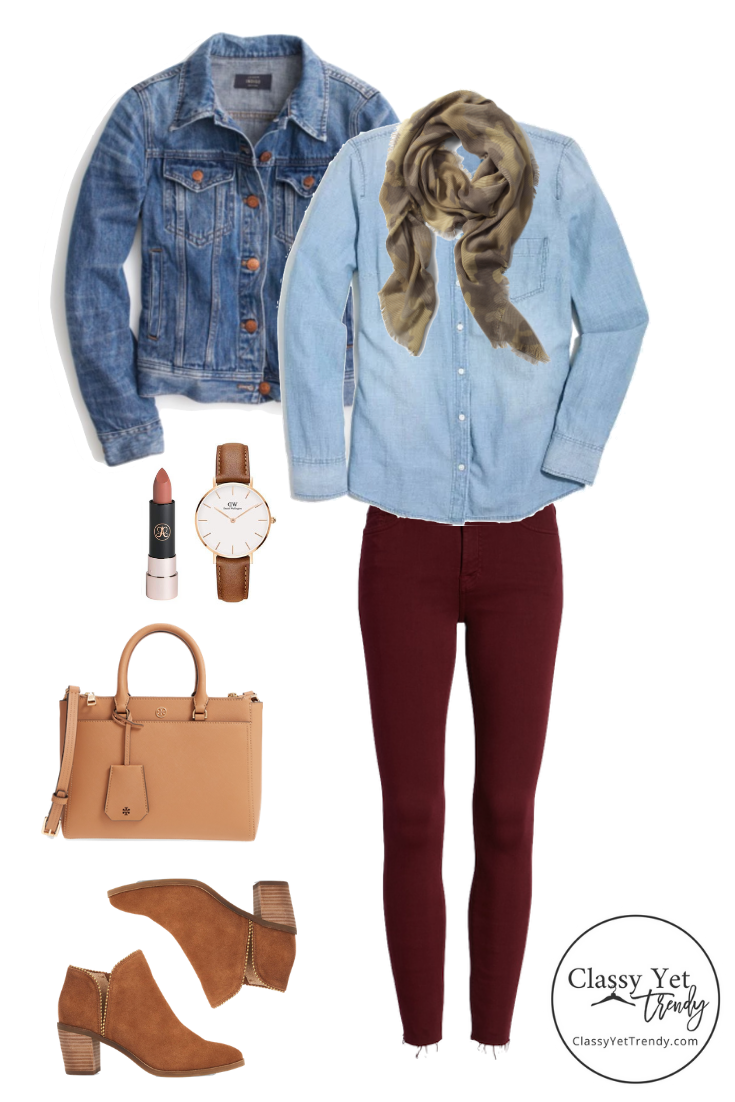 chambray shirt / burgundy jeans / denim jacket
lipstick in "spice" / classic petite watch / Robinson tote bag / Pincah booties / camo scarf
(more clothes and shoes shopping links are in the eBook!)
Shop the Post: