Valentine Gift Guide For Her & Him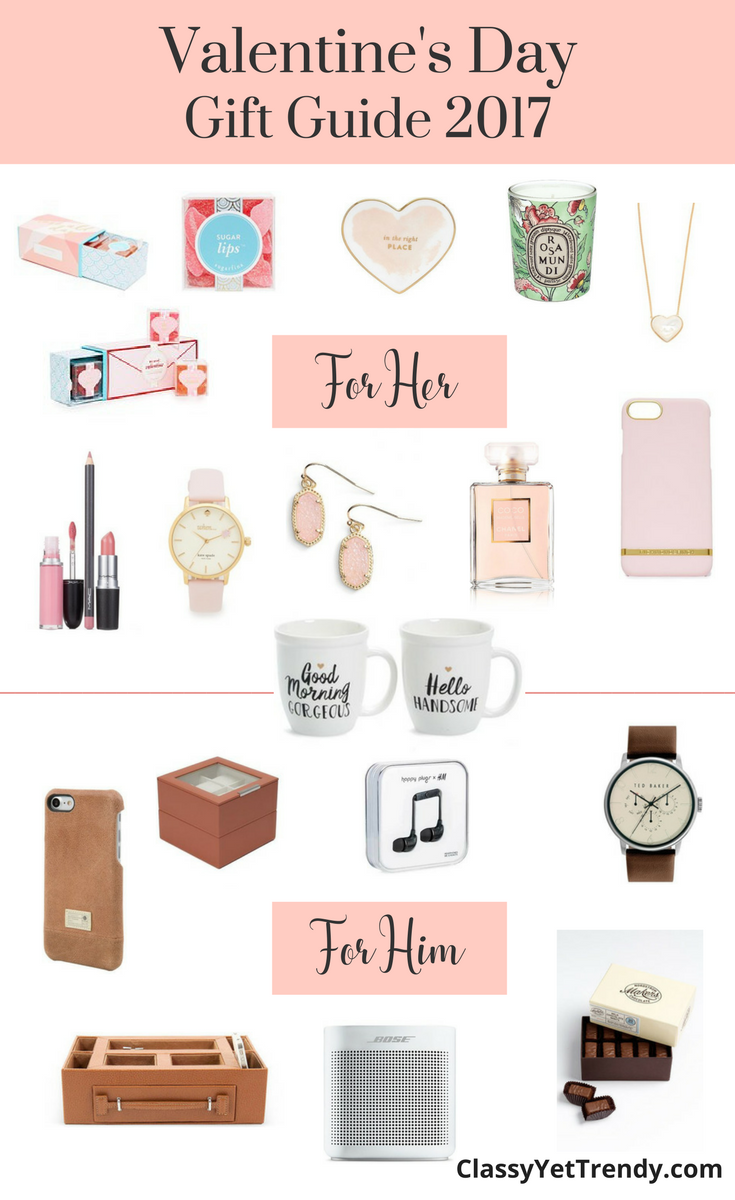 Valentine's Day is one of my most favorite holidays.  It's not only because I was born on Valentine's Day but I love all the decorations and candy too!  My favorite color is Blush (I made it my accent color on this blog) and I favor mostly any shade of pink.
When it comes to buying gifts for others on Valentine's Day, I'm all in!  I've always liked buying candy and cards for those that I love.  I even buy my co-workers small boxes of chocolates (they are all women and us women love chocolate).  If they are reading this right now, I'm sure they are nodding their heads!
Here's a little gift guide for Her and Him.  For all the ladies, I have spotted a few gifts that I'm sure the men will love to receive for Valentine's Day.  If there is anything you see here that you want, be sure to show him the list and drop a hint or two!  Have you ever tried a Sugarfina candy box?  This gourmet candy selection looks delicious and I've linked up several to choose from.  Shop for Kate Spade watches here.  I have a Kate Spade watch and love it.  I love these Richmond & Finch phone cases…beautiful designs  And, this heart necklace is gorgeous!
Happy Early Valentine's Day to everyone!

Hello Handsome / Good Morning Gorgeous Mug Set
"In The Right Place" Heart Dish
Bose Soundlink Bluetooth Speaker
Hex Focus Leather Look Phone Case
Ted Baker 42mm Leather Strap Watch