Shopbop Sale – Favorite Picks + Items From My Closet
Shopbop's Fall Sale Event is here!!! Get up to 25% off your order with code FALL20 – the more you spend, the more you save. This is one of my favorite sales of the year! The best brands and the best time of year to shop for clothes, shoes and accessories. If you're picking up a few things for Fall, starting your holiday shopping early, or waiting for your wishlist item to go on sale, this sale is it! I'm also sharing a few things in my closet that's on sale.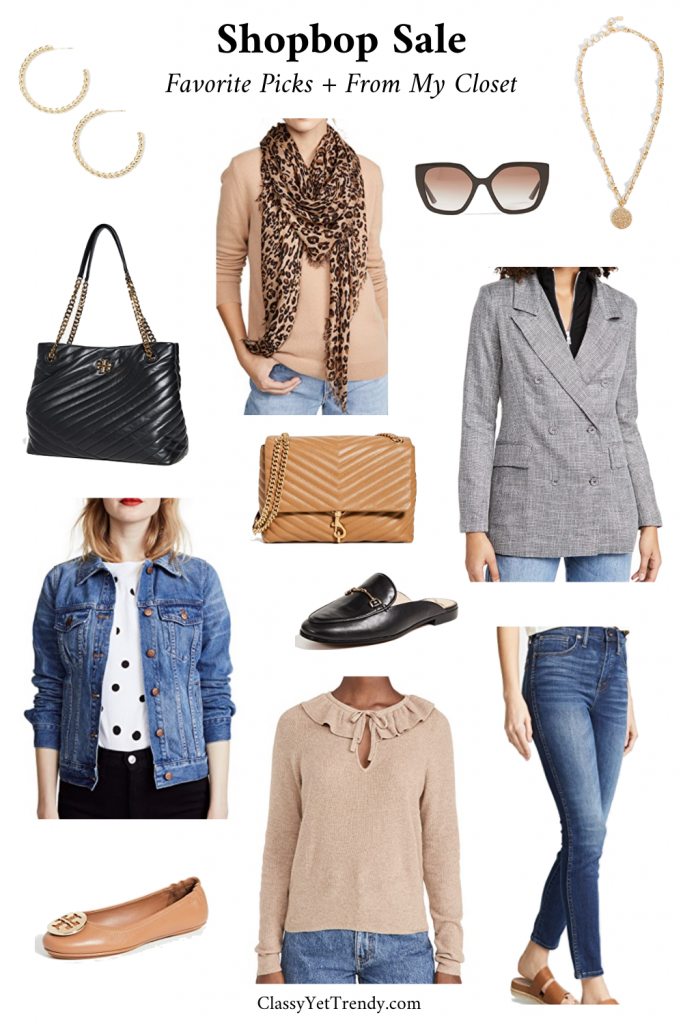 Collage Details:
Gold Hoop Earrings I have these earrings!
Leopard Scarf
Sunglasses
Gold Coin Necklace Have it, love it!
Kira Chevron Black Tote I have it and LOVE it!
Edie Flap Shoulder Bag I have this bag in another color and LOVE it!
Houndstooth Blazer
Linnie Black Mules These are in my Fall Capsule Wardrobe!
Minnie Tan Flats Have these also in black & are so comfy!
Ruffle Tie Neck Sweater
High Rise Skinny Jeans I have these & LOVE them!
Shopbop sells several of my favorite brands. I'm glad they carry Madewell because this is one my most favorite brands. I absolutely love Madewell's shoes and bags. I shared an outfit flatlay of my outfit of the day on my Instagram @classyyettrendy that includes these High Rise Skinny Jeans in "Danny" wash.
Shop Madewell In The Shopbop Sale
Another of my favorite brands is Tory Burch! I love the shoes and bags from Tory as well! The bags are gorgeous, like this Kira Chevron Black Tote (see it in the photo below from Instagram @classyyettrendy. This bag reminds me of a Chanel style bag with the chevron design and gold hardware.
Shop Tory Burch In The Shopbop Sale
I also love the Minnie flats, like these Minnie Tan Flats, I'm wearing them in black in the photo below.
Another brand that I love to shop on Shopbop is Sam Edelman! I have been wearing Sam Edelman shoes for several years now. What I love about Sam Edelman shoes is the shoes are comfortable straight out of the box, they fit true to size and they have styles that are classic and timeless and styles that are also on-trend.
Shop Sam Edelman In The Shopbop Sale
I recently bought these Linnie Black Mules and included them in my Fall 2020 Neutral Capsule Wardrobe. These mules are very similar to Gucci's Princetown Mules, but are much more affordable! See them below in the blog post, "Grayson, Shopbop, J. Crew, Amazon Try-On Session"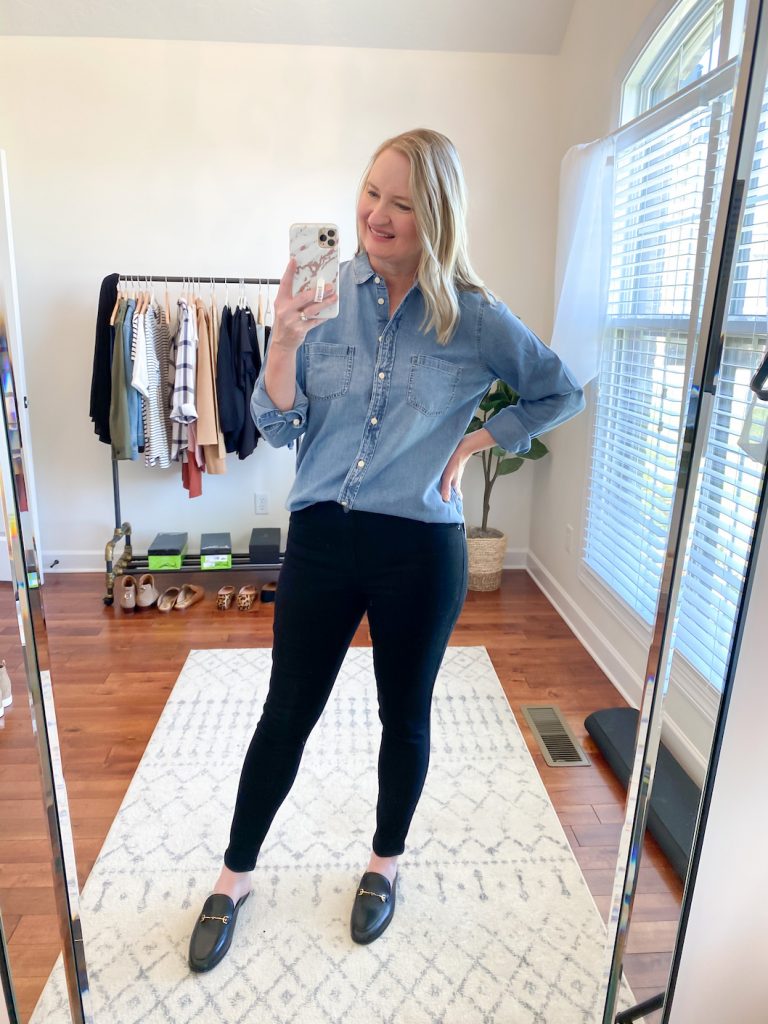 Shop the Shopbop Fall Sale Event here! Get up to 25% off your order with code FALL20 at checkout.