Kendra Scott 20% Off Star-Spangled Sale and How I Store My Jewelry
EXCITING NEWS! Kendra Scott is having a July 4th holiday Star Spangled Sale where you receive 20% off your purchase of most items on their site, like their jewelry collections, Color Bar custom jewelry, jewelry cases (see my large jewelry box below), jewelry stands, candles, picture frames and more, including an extra 20% off markdowns both in store and online! The sale is going on now and ends on July 5th. Prices are marked.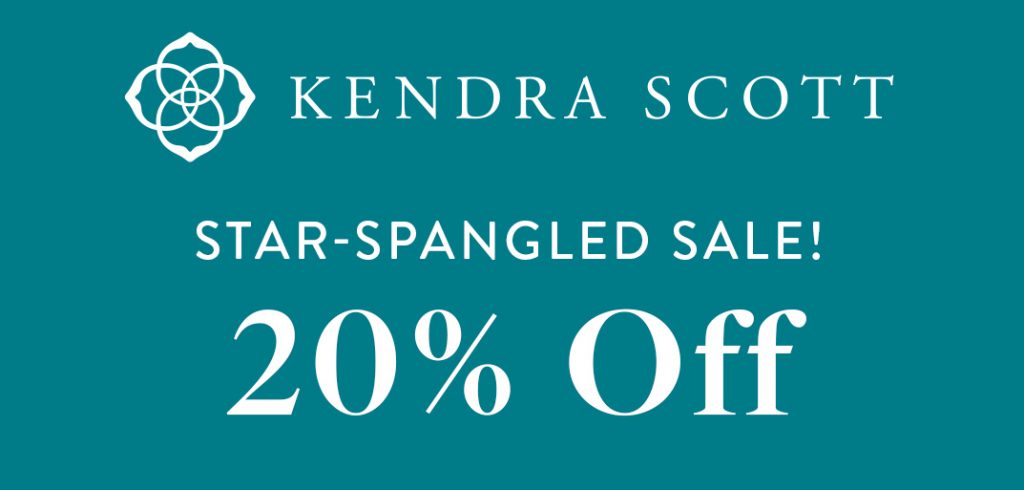 I'm a huge fan of Kendra Scott Jewelry and I've been collecting their jewelry since 2014, when I first started this blog. What I love most about Kendra Scott Jewelry is that all their jewelry can mix and match creating different combinations! I even created three jewelry capsule wardrobes using their classic and timeless pieces in gold, silver and rose gold, with combinations you can wear…see this post, "How To Create A Jewelry Capsule Wardrobe + 3 Jewelry Capsules." I still have the first piece of jewelry I bought in 2014 from Kendra Scott, the hexagon shaped iridescent drusy gold cuff bracelet. I keep water and detergents away from my jewelry, which keeps them looking new!
Last year, I bought the Large Jewelry Box and I absolutely LOVE it! It is included in the sale for 20% off! This jewelry box has three sections: the top section has a clear lid that lifts up and it showcases several pieces of your jewelry. I keep my delicate necklaces, stud earrings, ring, necklace extenders in the top section. It has two pull out drawers where you can easily more necklaces, earrings, bracelets and rings. In the 1st drawer, I store all my drop earrings and the 2nd drawer, I store my bracelets. They also have other sizes in the white lacquer finish: a Tall size, a Medium size and a Wall Mount box.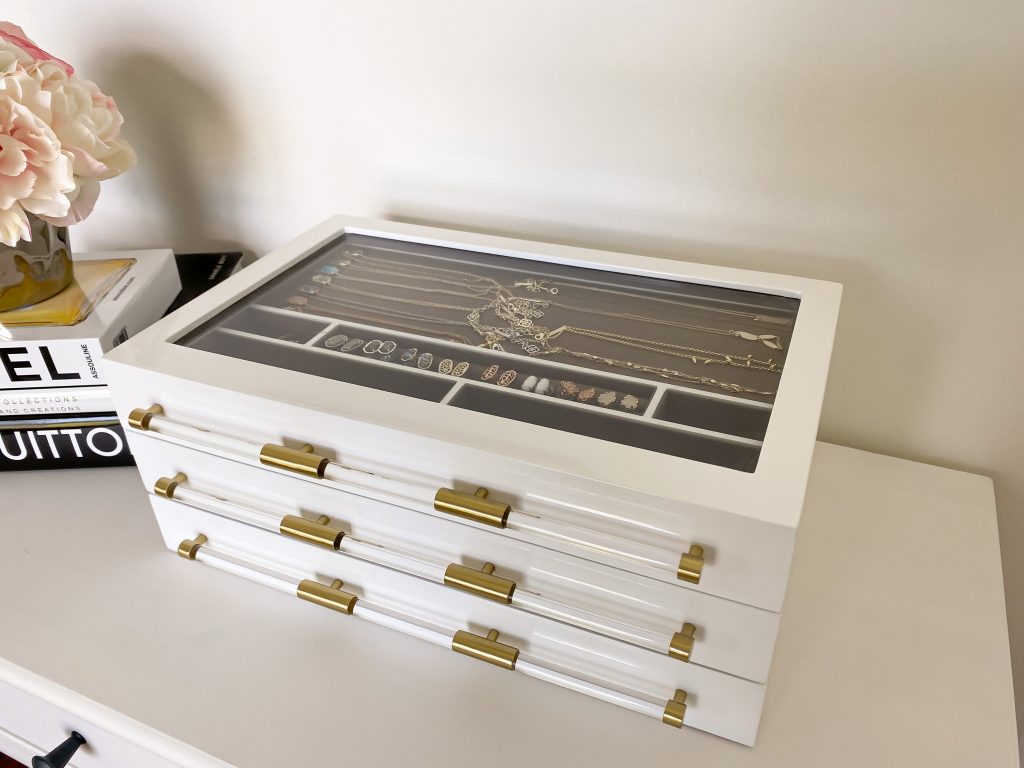 I opened the jewelry box for you all to see how I store my jewelry. I have the drawers pulled out slightly, but the drawers pull all the way out, so you can get to all your jewelry!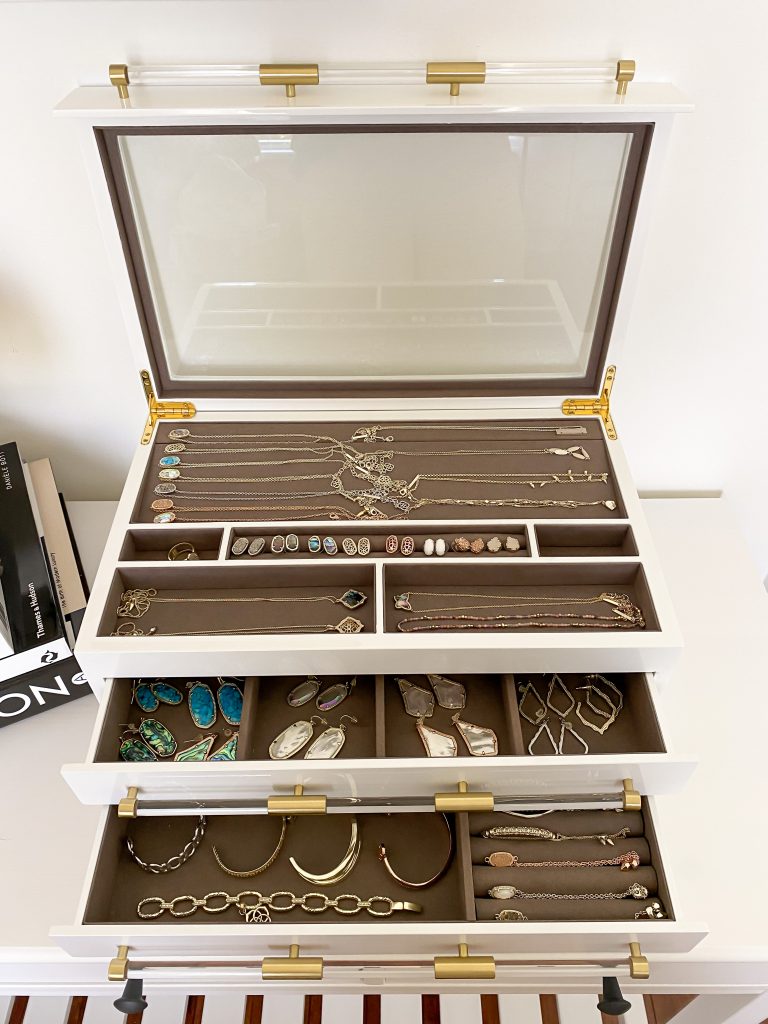 Here is a look at Kendra Scott's jewelry stands, which are gorgeous! These are a great way to showcase your necklaces and bracelets jewelry collection and they come in gold, rose gold (shown) and silver.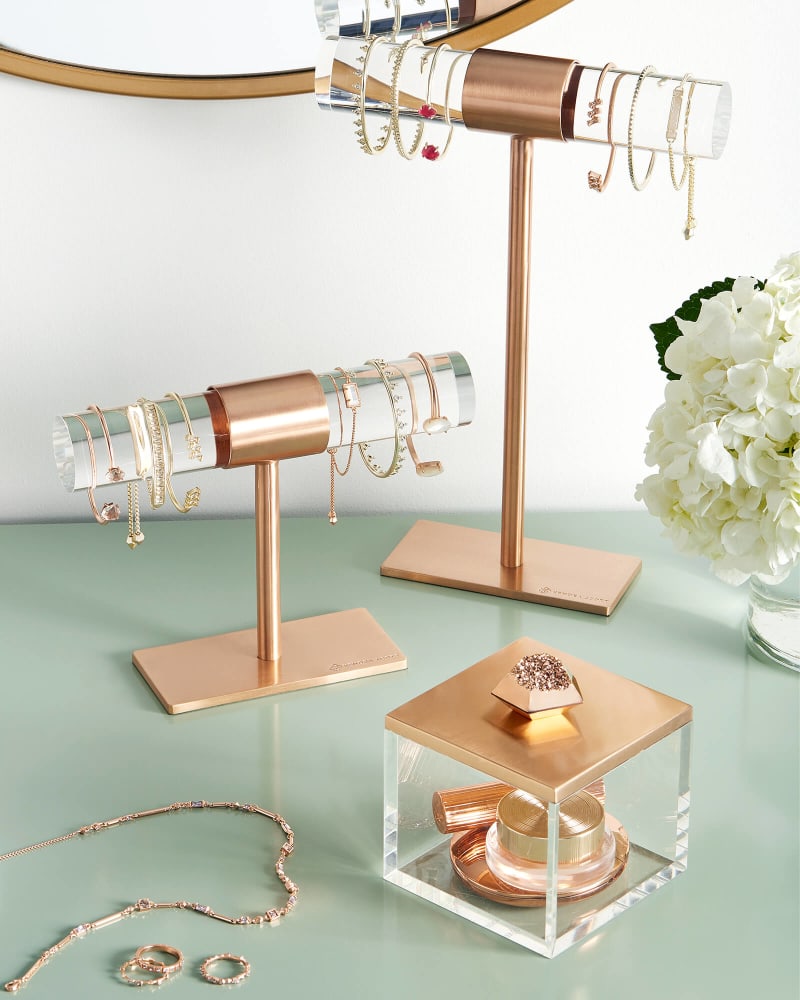 image via Kendra Scott
If you are traveling or need a small jewelry box, their Travel Jewelry Boxes are perfect for storing your jewelry!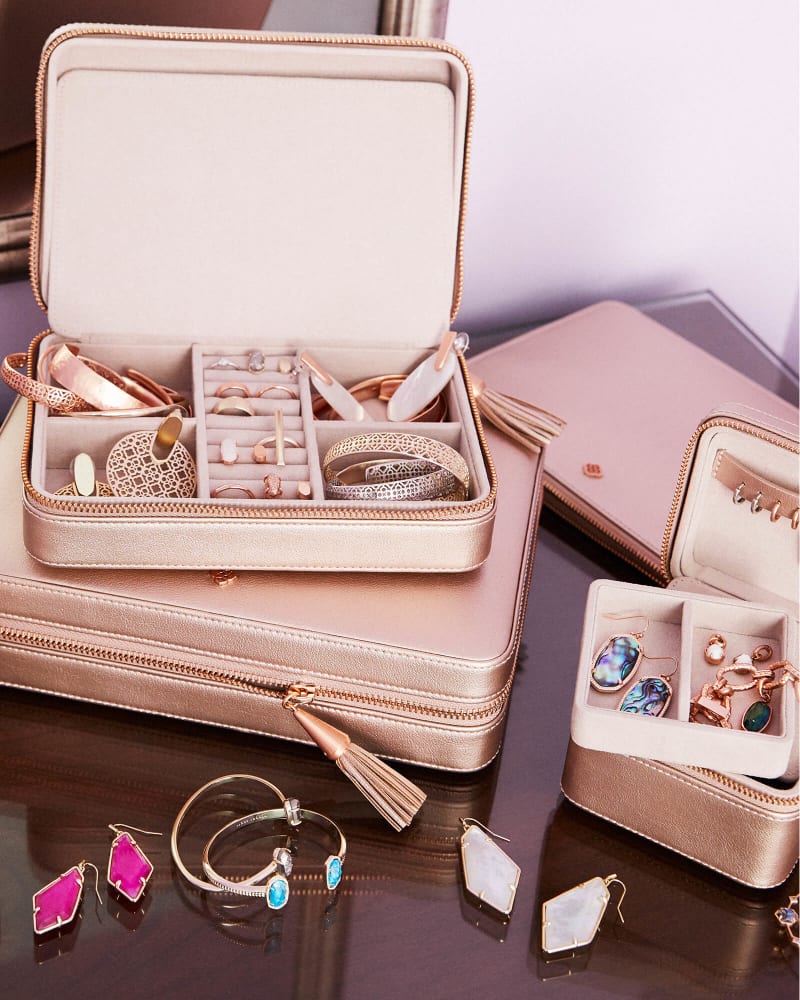 image via Kendra Scott
Here are a few favorites in the sale…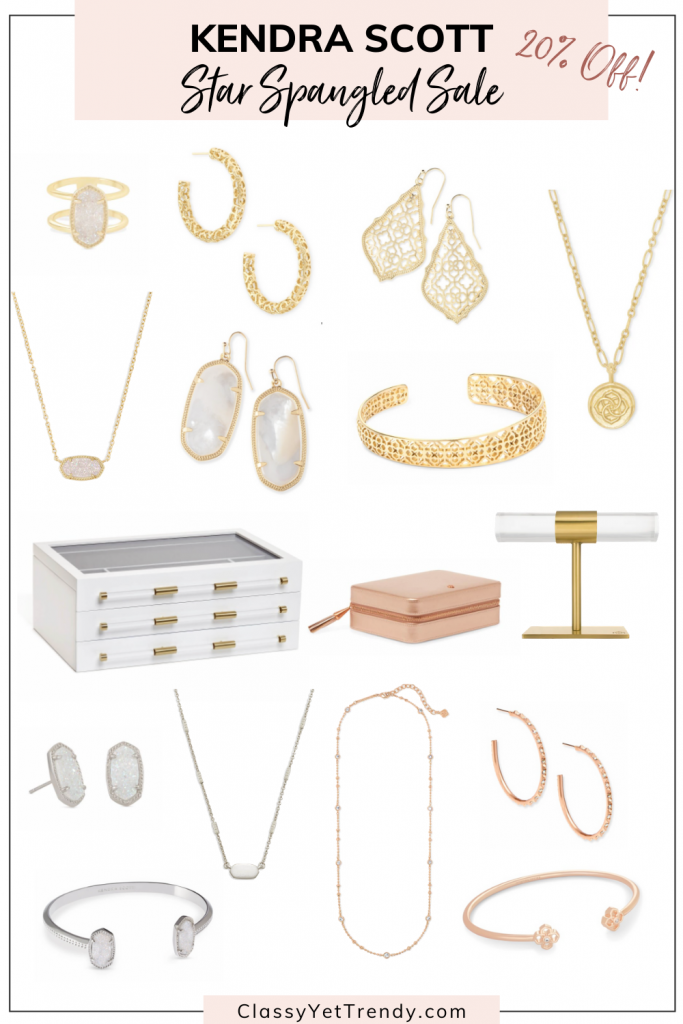 Shop The Post:

Here are a few pieces of Kendra Scott I wore the other day. I'm wearing several Rose Gold pieces (all these pieces, with the exception of the abalone shell bracelet, comes in rose gold, silver and gold)…the Sophia Rose Gold Drop Earrings, Fern Rose Gold Necklace, Uma Rose Gold Cuff Bracelet and the Abalone Shell Rose Gold Bracelet (similar in their Color Bar customize shop).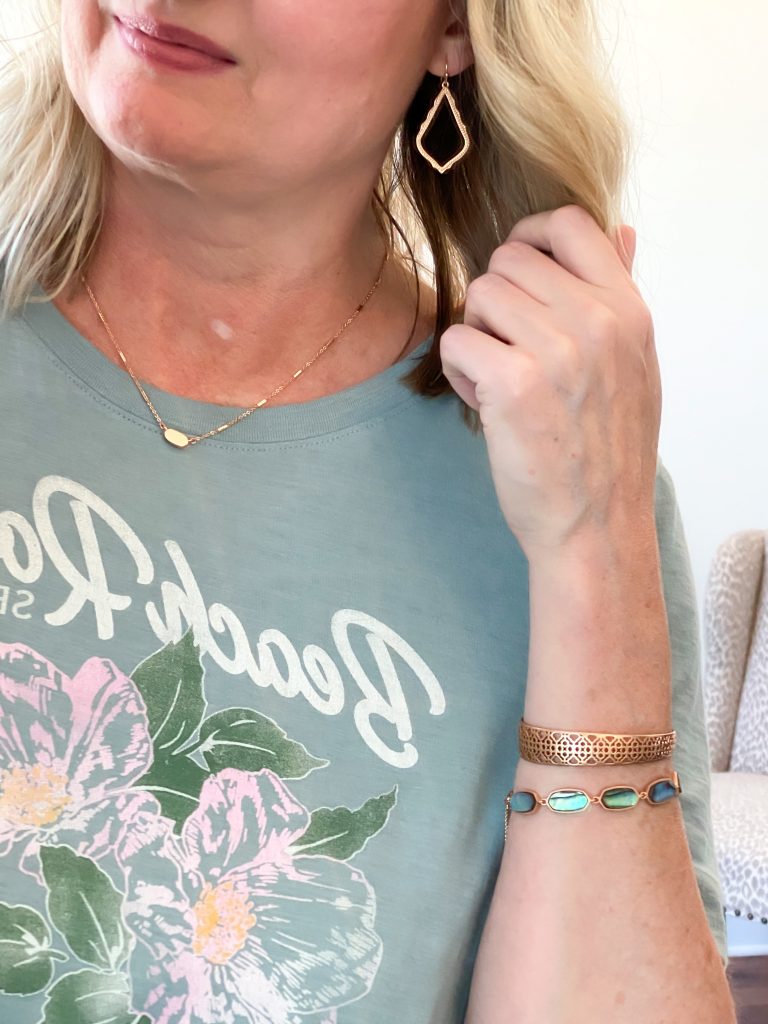 Are you a fan of Kendra Scott too?
Which pieces are your favorites?