5 Ways To Style A Linen Camp Shirt
Linen is a textile made from the fibers of the flax plant. It's a natural and breathable material with anti-bacterial properties, making it ideal for hot summer days. As a fabric, it has less elasticity than cotton so it can wrinkle, but that is what gives it that laid-back vibe.
I shared this post earlier on my Instagram @classyyettrendy and I'm also posting it here on the blog. Follow along on Instagram @classyyettrendy for more outfit ideas and see what I wear from my own capsule wardrobe!
The featured piece in this post is Quince's European Linen White Short Sleeve Shirt. Quince is a company with ethical production standards and produces sustainably made products. This shirt is made of 100% linen so it's breathable, durable, hypoallergenic and lightweight. It is a boxy style, which will look lovely untucked, tucked in or open over a tank! It comes in 6 colors to choose from, but I'm styling the white shirt in this post. This is a versatile top as you could wear it casually, like I've styled it in this post, or you can dress it up for work with skirts, pants, pointy flats and heels.
I chose five bottoms and three pairs of shoes to style with the linen camp shirt. You could add two or three tops to this mix and you would have a mini capsule wardrobe!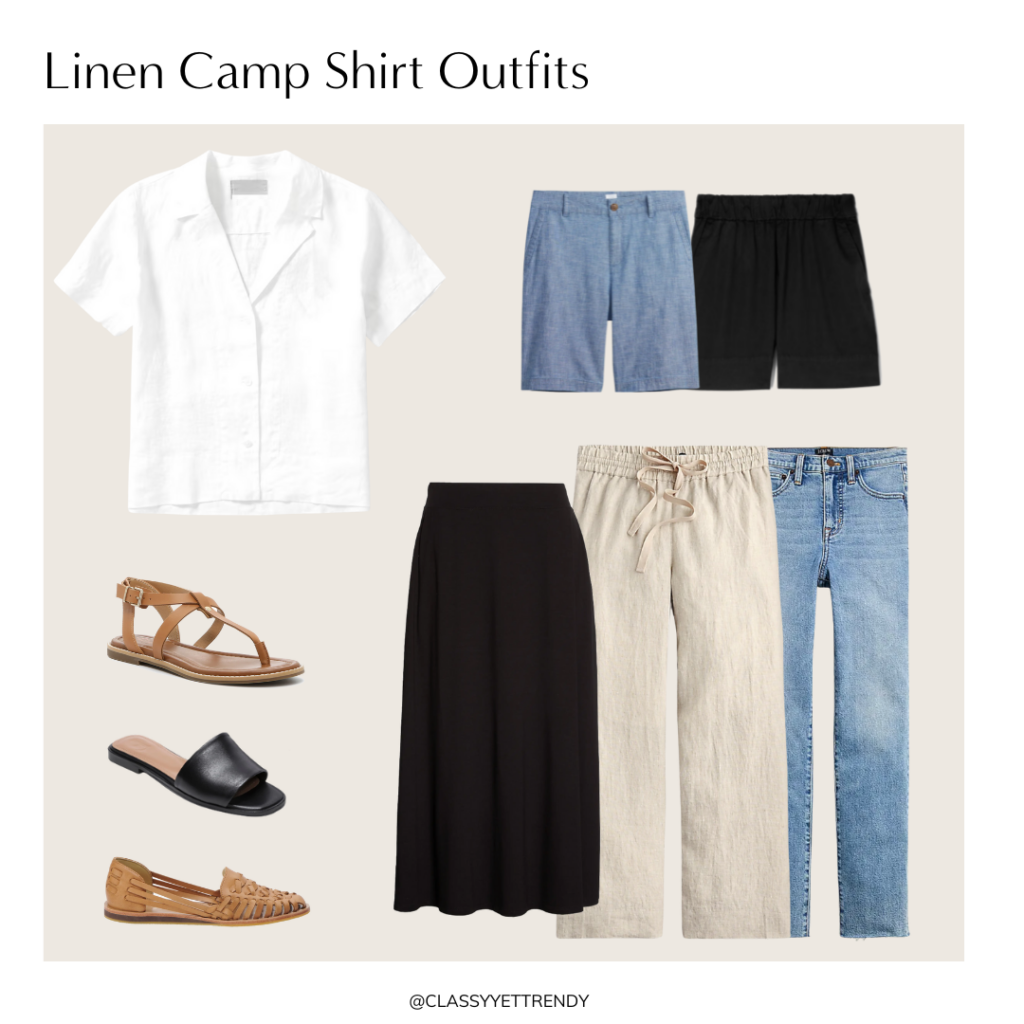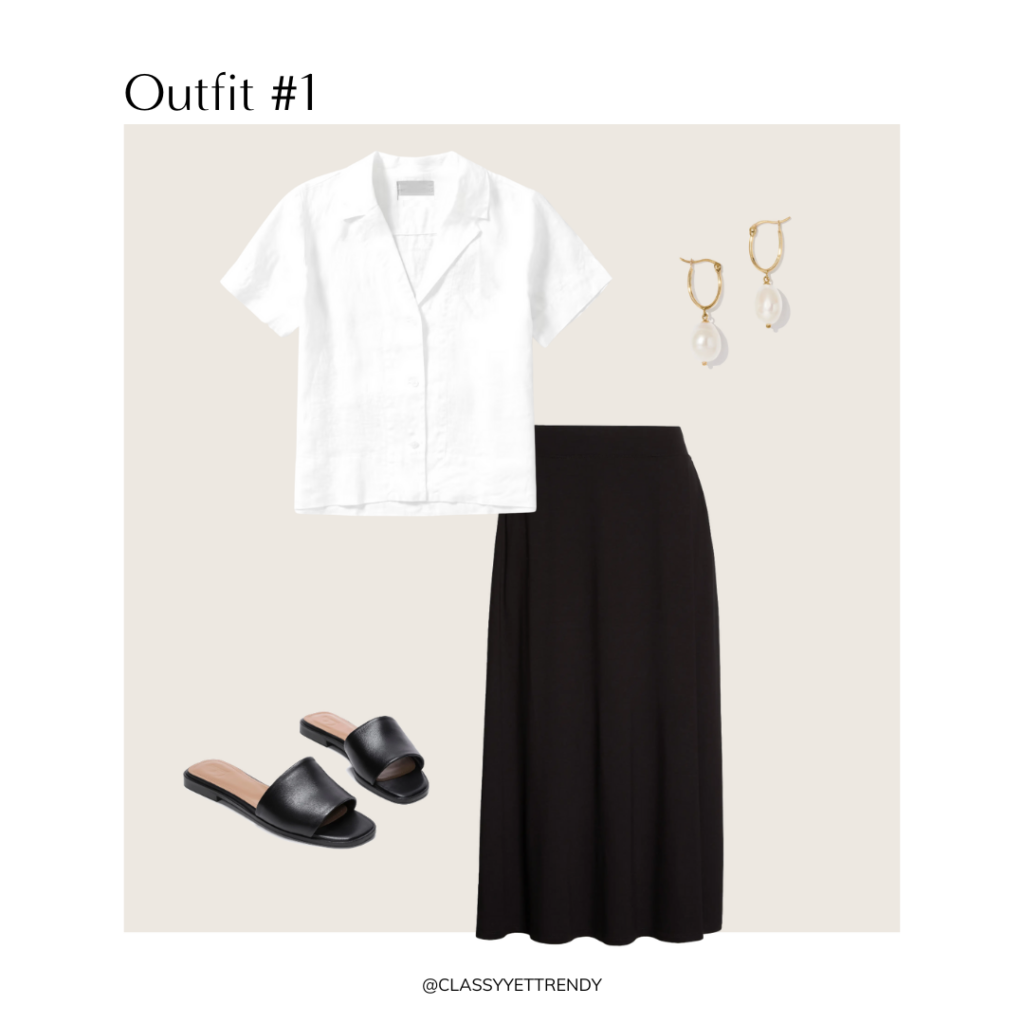 Shop The Outfit: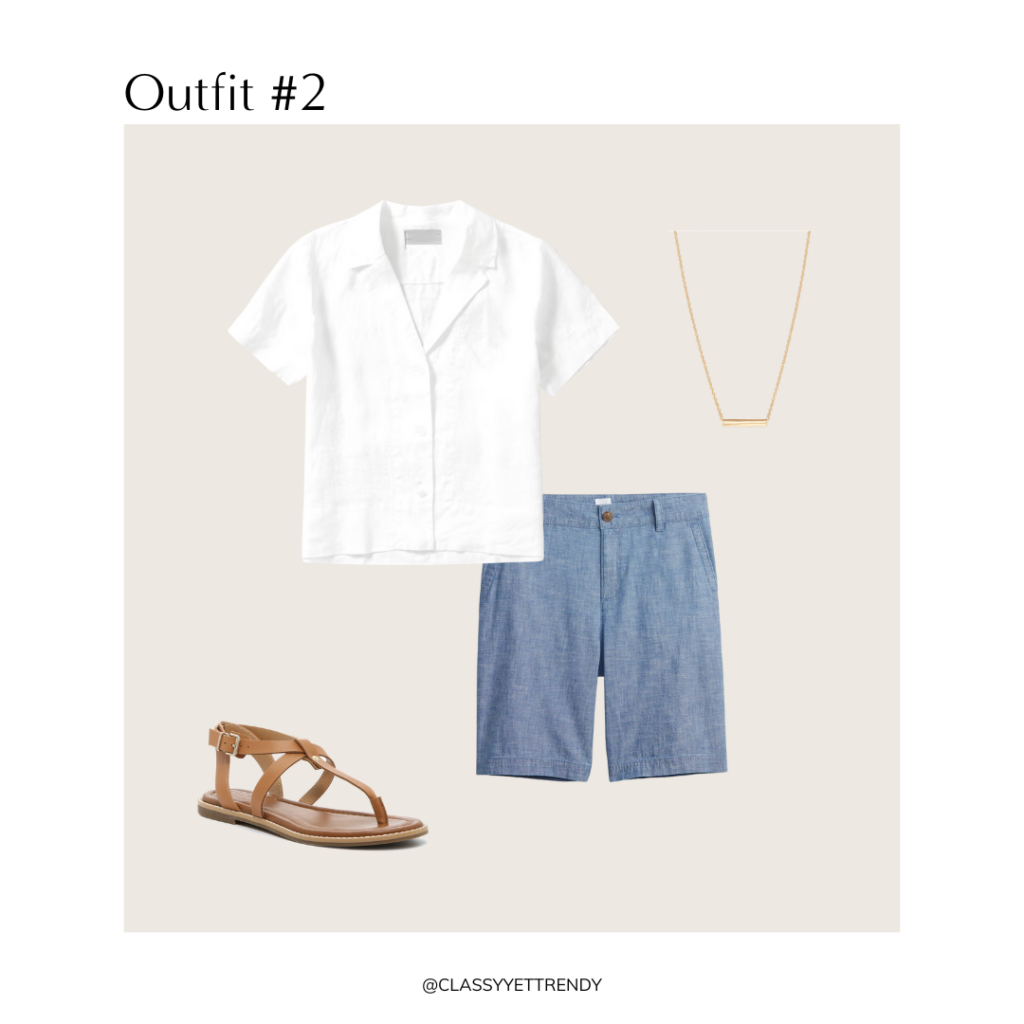 Shop The Outfit: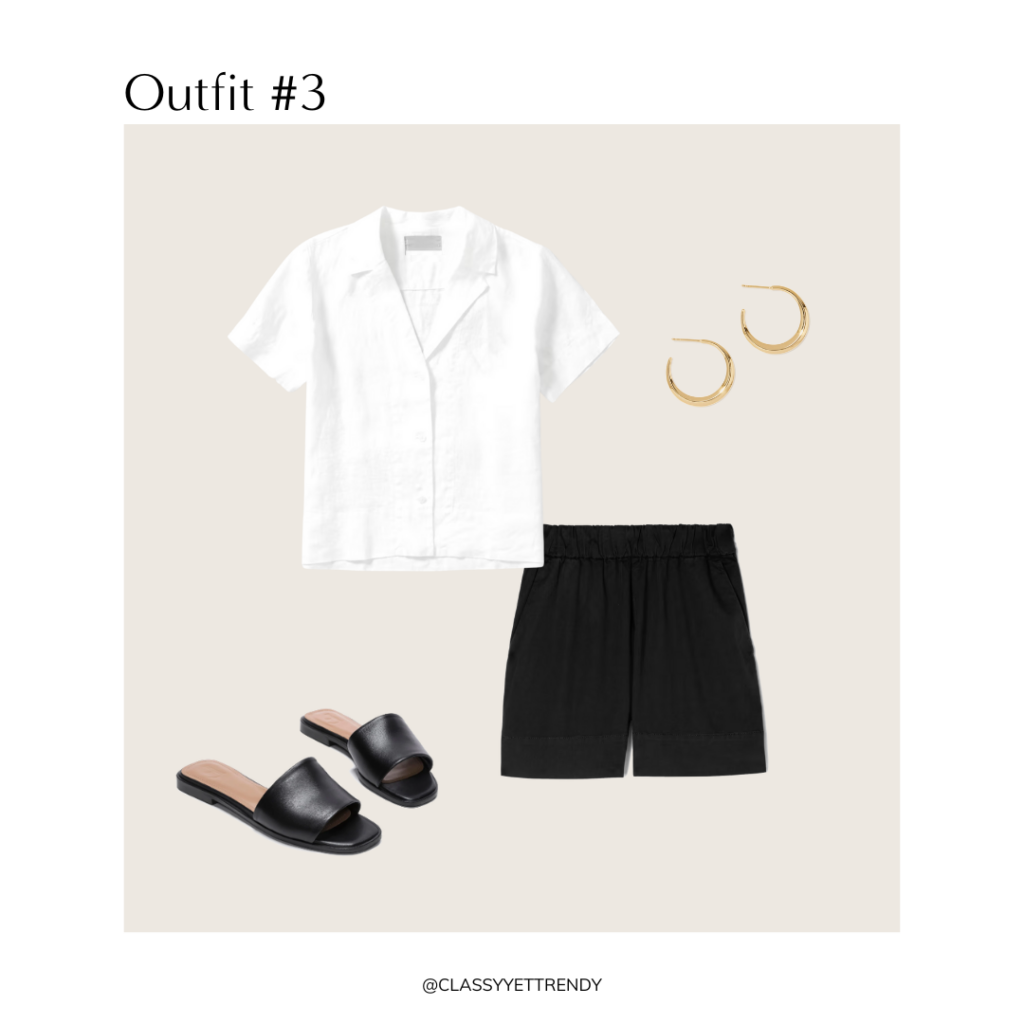 Shop The Outfit: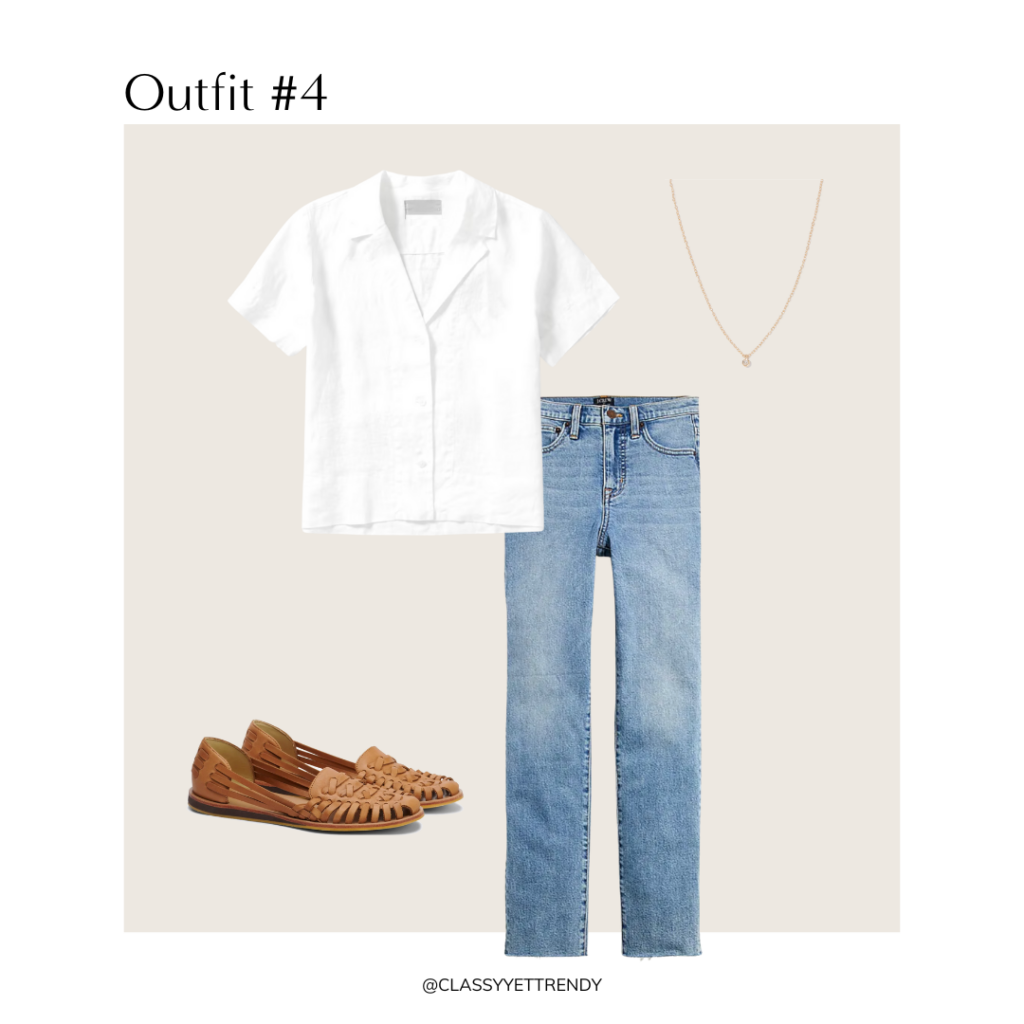 Shop The Outfit: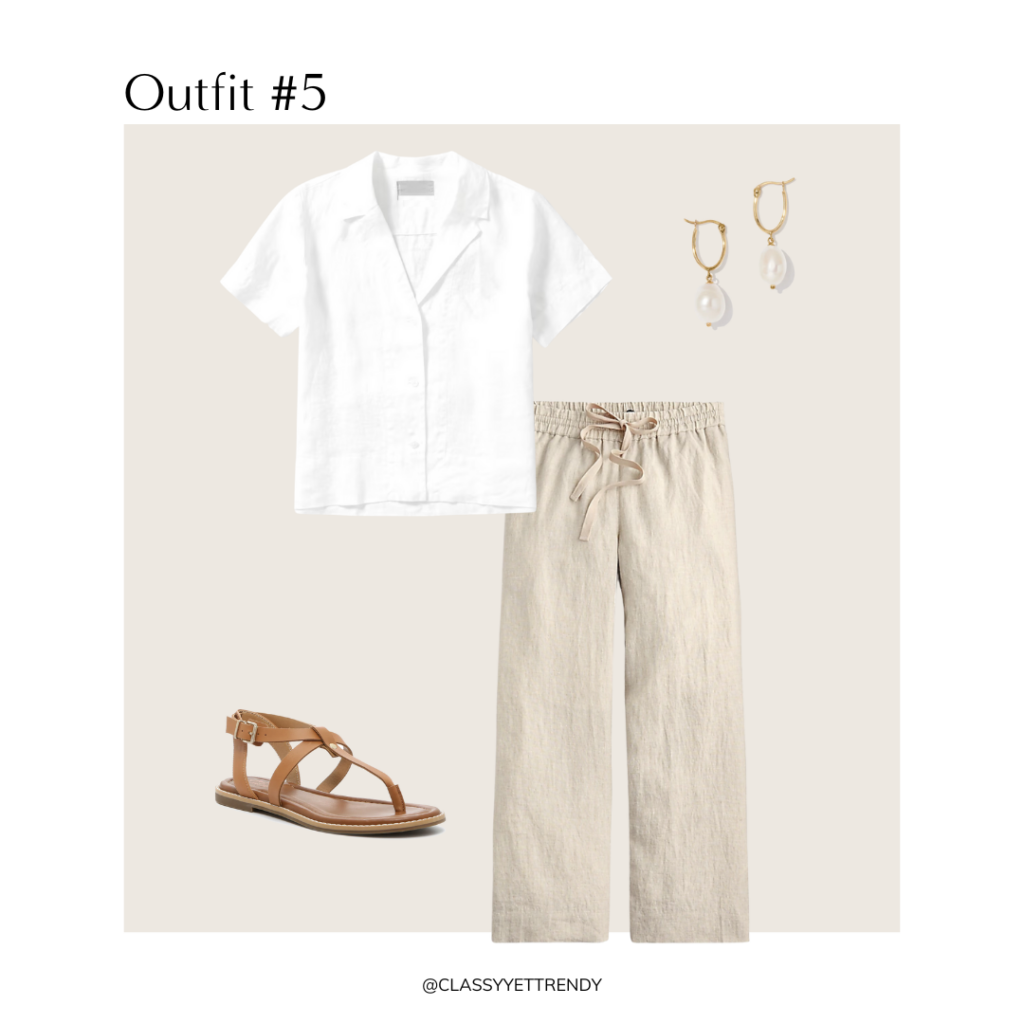 Shop The Outfit:
Do you have a linen camp shirt? If so, how do
you

wear it?
Thank you for visiting the blog!