Skin Care for Sensitive Skin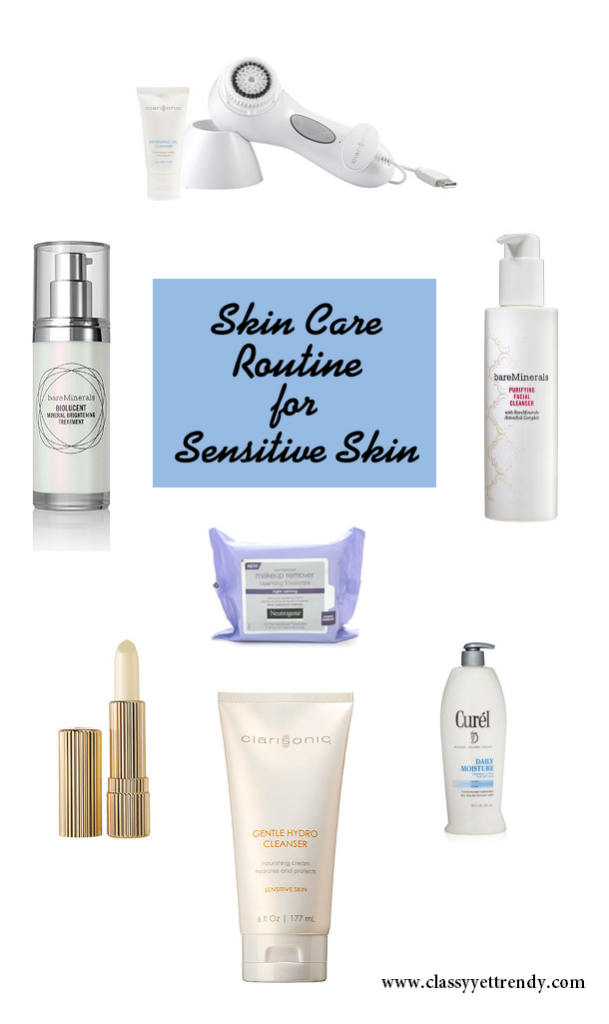 Do you have sensitive skin? I do, and have had it for years. I've used cleansers that would dry my face out so much that my face would be flaky…not a pretty sight! I've used moisterizers that would break my face out and would make my face red and splotchy and would itch. I've been through it all. About a month ago, I read several reviews on the internet about the
Clarisonic facial cleanser
. I'm not one to spend a lot of money on facial gadgets, but I received some money for Christmas, so I thought I would try it. I have also wanted to try bareMinerals skin care. I have used Bare Escentuals makeup for years, so I thought the skin care line might be safe for my skin too!
I have been using the
Clarisonic
(which came with the Gentle Hydro Cleanser) and the bareMinerals
cleanser
and
moisterizer
. These products have changed my skin for the better! Oh my goodness, why haven't I been using these products before now? Now, I use them in addition to the other products in the collage above. My skin has never looked better!
Here's how I use these products:
Nightly Routine
2. Clarisonic Mia 3: This handy little facial cleanser tool is perfect for cleansing your face. It says it "cleanses your skin 30 times better than manual cleansing." I believe it! I use this tool at night to remove my makeup and cleanse my face at the same time. I apply the Clarisonic Gentle Hydro Cleanser to the brush head, then turn on the tool to speed #3 setting. It will beep periodically to let you know how much time you have to cleanse your face. It will stop automatically after about a minute. I then massage the cleanser into my skin and cleanse around my eyes, then rinse.
Morning Routine
3.
Estee Lauder Lip Conditioner
: This works great by applying this before you apply your lipcolor. It makes your lipcolor look soft and smooth.
I have not been compensated for the products. This is my actual skin care routine.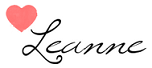 Instagram
|
Pinterest
|
Twitter
|
Facebook
|
Bloglovin'
Linking up with:
Lip Gloss & Crayons
,
Pink Sole
,
Cha Cha The Fashion Genius
,
Bon Bon Rose Girls
,
The Fashion Canvas
,
Walking In Memphis In High Heels
,
Style Elixir
,
Induffinitely Me
,
I Do deClaire
,
Because Shanna Said So
,
Get Your Pretty On
,
What I Wore
,
Transatlantic Blonde
,
My Girlish Whims
,
The Mummy Chronicles
,
Cappuccino and Fashion
,
Shopping My Closet
,
Gracefullee Made
,
Book of Leisure
,
Chic Street Style
,
Tucker Up
,
Perfectly Coutured
,
Sincerely Jenna Marie
,
Living In Color Style
,
Stylin In St Louis
,
Mix & Match Fashion
,
Curly Crafty Mom
,
Katherine' s Corner
,
Good Girl Gone Glam
,
That's So Crystal
,
Sequins and Style
,
Musings of a Housewife
,
Sew Sarah R
,
For The Love of Fancy
,
Watch Out For The Woestmans
,
I Would So Rock This
,
Made In a Day
,
Twenty Girls Style
,
Bless Her Heart Ya'll
,
Mom Trends
,
Life's a Party Dress Like It
,
Garay Treasures
,
The Nashvillian
,
Pampers and Pearls
,
The NY Melrose Family
,
Ginger Side Of Life
,
Pumps and Pushups
,
The Fashionista Momma
,
I'm Perfectly Human
,
Posh Pair
,
Mama & More
,
Lisa A La Mode
,
Reasons To Dress
,
Doused In Pink
,
Maybe I Will
,
Work Clothes I Suppose
,
The Tiny Heart
,
Rachel the Hat
,
Her Heartland Soul
,
Create With Joy
,
September Farm
,
Sincerely Paula
,
Lou Lou Girls
,
Epic Mommy Adventures
,
The Dwelling Tree
,
XOXO Rebecca
,
New Mama Diaries
,
Momfessionals
,
The Foley Fam
,
Livin' On Sweet Tea
,
Sweet Haute
,
A Pocketful of Polka Dots
,
Dressing Dallas
,
Honest Mum
,
For the Love of Leopard
,
Cassidy Lou