30 Winter Essentials Under $35
These essentials will look fabulous when you wear them during the Winter season!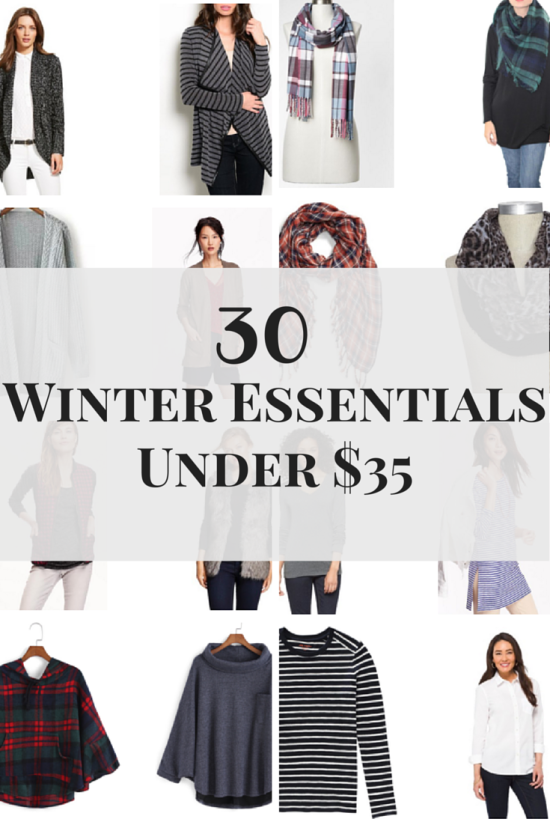 The weather is turning cooler and for some it's already cold!  Are you needing to add some clothes and accessories to your wardrobe?  Do some pieces in your wardrobe look worn and just don't fit right anymore?  I've rounded up 30 essentials that are sure to make it to your shopping list!  These pieces are classics that can be worn in many outfits.

Just click on the images below to shop!
Cardigans
Long Sleeve Tops
Outerwear
Scarves
Bottoms