An elegant and classy outfit that will be perfect for your Thanksgiving gathering!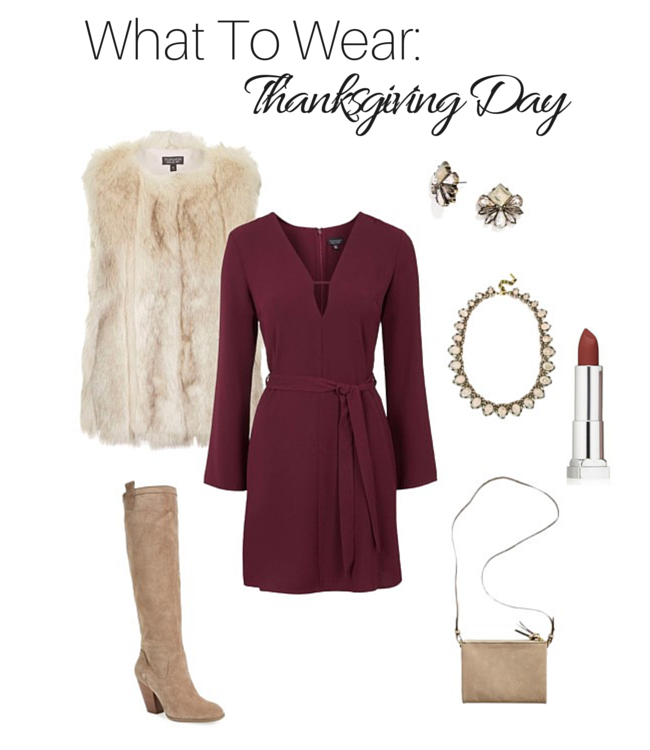 Outfit Details:
t-bar tunic dress
faux fur vest
crystal & stone earrings
collar necklace
faux suede bag
suede tall boot
lipcolor "Divine Wine"
Thanksgiving is a time to spend with family or friends and reflect on giving thanks for everything we have.   It's also a time to enjoy delicious food!  I enjoy dressing up and looking my best at Thanksgiving.
This outfit is sure to be both elegant and classy and comfortable at the same time.   The wine-colored tunic dress is a must have!  It's loose enough to be comfortable, but the flowy arms and tie waist give it an elegant look.  The faux fur vest lightens up the outfit with it's ivory color.  It will keep you warm as you travel but can be removed to reveal the dress.  The earring s and necklace continue the ivory-tone and the suede boots and bag finish the look.
Shop the Post: