2 Ways To Wear: Striped Dress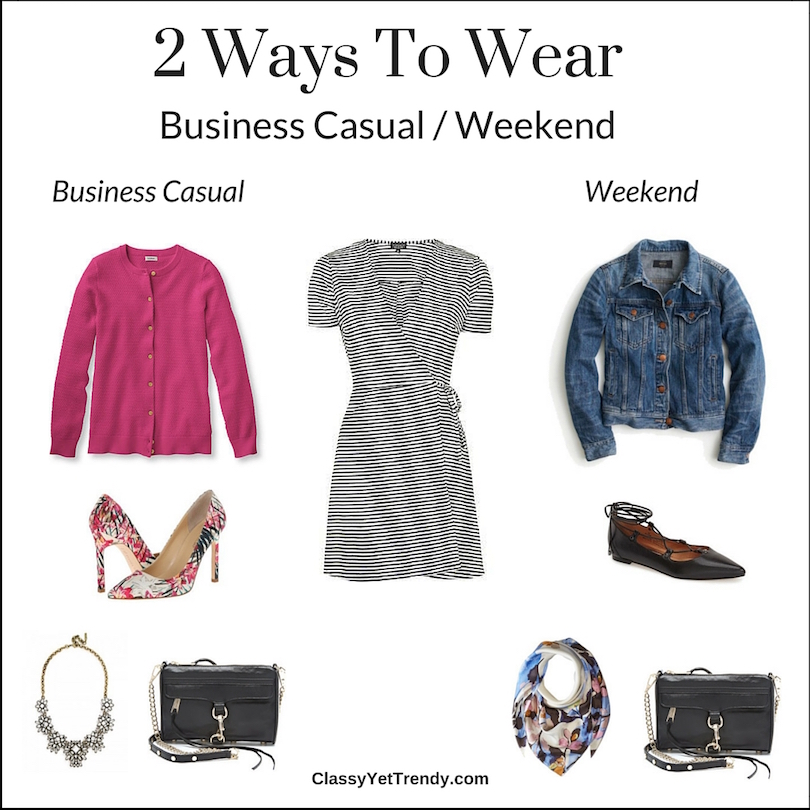 Do you need a dress that you can wear to work and on the weekends?  I've found the perfect dress!  It's Topshop's Striped Wrap Dress.  This dress can be worn to work with a cardigan or blazer and heels, then with a denim jacket on the weekend.
I like to buy basic pieces, like this striped dress, denim jacket and cardigan so I can wear them many ways in several outfits.  Essential pieces like that saves me money in the long-run.  Make sure to buy quality pieces that will last you for several years.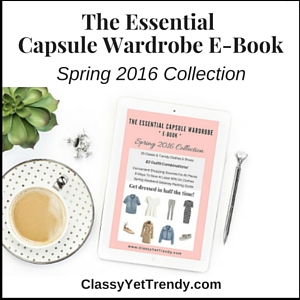 Shop the Post:
Business Casual
Weekend