Add some interest to your wardrobe with these gingham prints!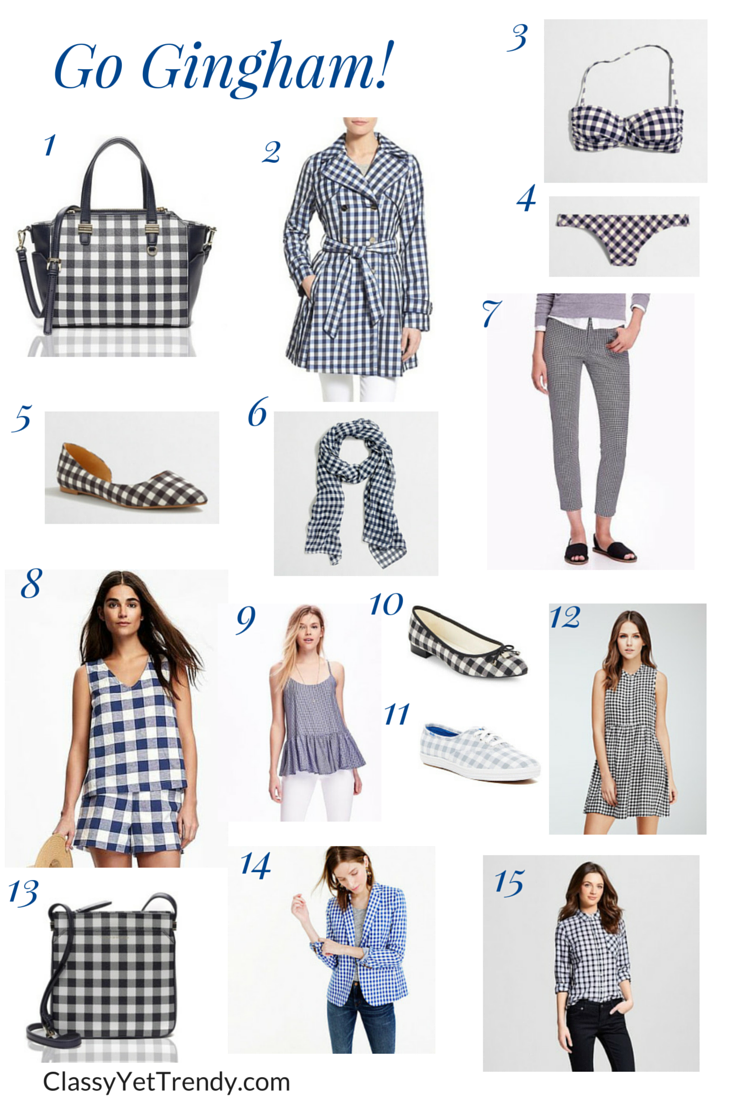 Post Details:
1. Handbag
2. Double-breasted Trench Coat
3. Bikini Top
4. Bikini Bottom
5. D'Orsay Flats (I have these and LOVE them!)
6. Scarf
7. Ankle Pants
8. Cropped Tank
9. Ruffle Cami
10. Bow Flats
11. Sneakers
12. Sleeveless Dress
13. Crossbody
14. Blazer
15. Button-up Shirt
When I think of Spring, I immediately think Navy and Gingham!  They just go together.  What better way of adding some interest to your wardrobe, than by having a few gingham prints!  I have the D'Orsay Flats and they are comfortable and have received several compliments on them already.  I'm craving this Trench Coat, Scarf and Blazer!  Wouldn't this Bikini Top and Bottom be just adorable for the beach?  This Crossbody looks like it would be fun to carry!  And, what about these cute Sneakers?
Shop The Post: