Spring is a favorite time to shop for shoes!  As Spring weather approaches and the temps start to warm up, we are anxiously ready to bring out the lightly colored pumps, mules, sneakers and wedges.
Great colors to wear in the Spring are light tans, beiges and pastels, especially pinks.  White mules like these Gucci dupes have made their debut this Spring and are very popular.  Pastel colored shoes have made a comeback this year, and you can find them in several styles of shoes, like these budget-friendly soft loafers and these budget-friendly pink pointy toe mules.
Sneakers are essential to an Athleisure outfit and jeans too, like these flyknit lux sneakers and these quilted sneakers in beige, black and gray.  If you are wanting a unique sneaker, these VANELi Odar lace up open sneakers will make you do a double-take since they are adorable!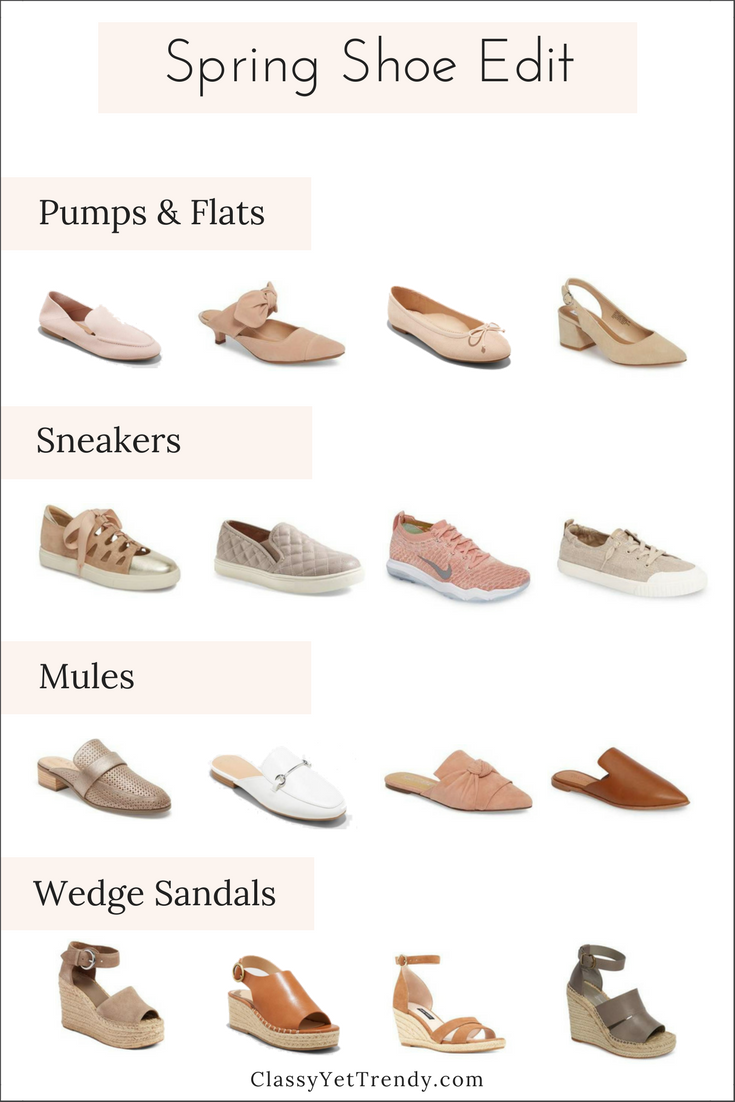 If you are having Spring temps where you live, you will like wearing these budget-friendly espadrille peep-toe sandals which will also transition into Summer.  And, these espadrille platform wedge sandals are already popular among bloggers this Spring!
If you have a closet packed full of clothes and "have nothing to wear" are looking to transform your closet, my capsule wardrobe eBooks in the Capsule Wardrobe eBook Store will show you how to have a neat closet just by creating your own capsule wardrobe!  Each eBook will show you how to create a capsule wardrobe in just a few steps with a complete wardrobe plan, complete with convenient shopping links.  Get your copy today!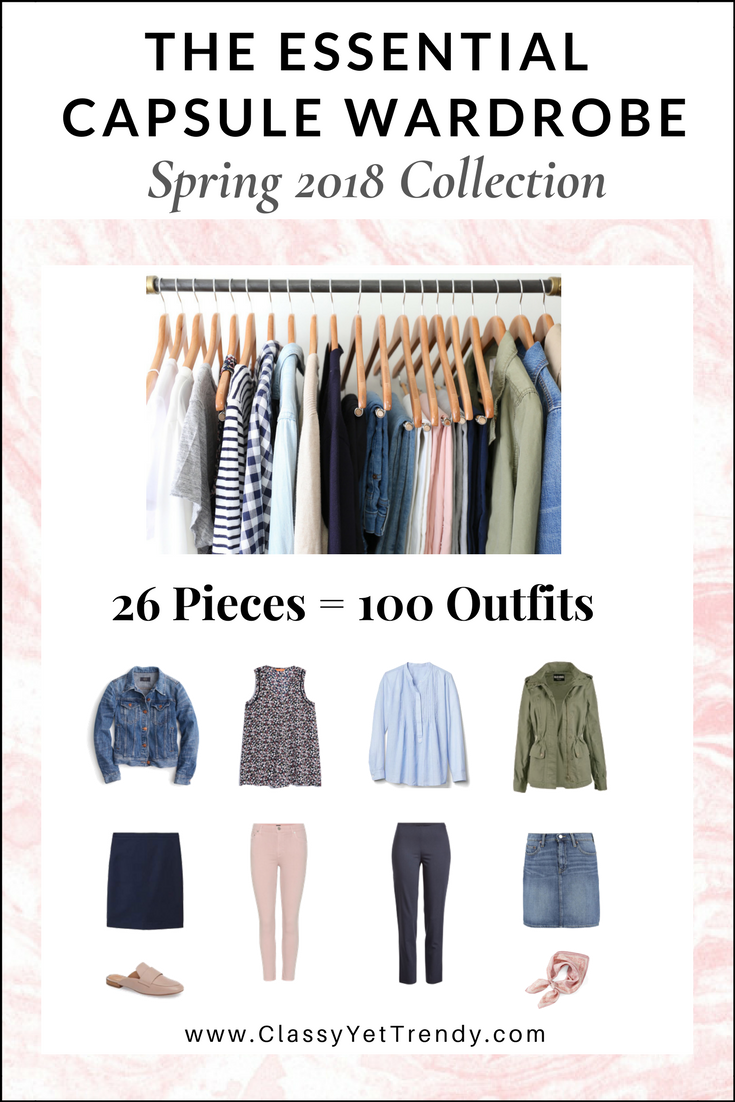 Here's a few shoe styles that are popular for the Spring:
Pumps & Flats
Sneakers
Mules
Wedge Sandals