3 Ways Everyone Can Wear Black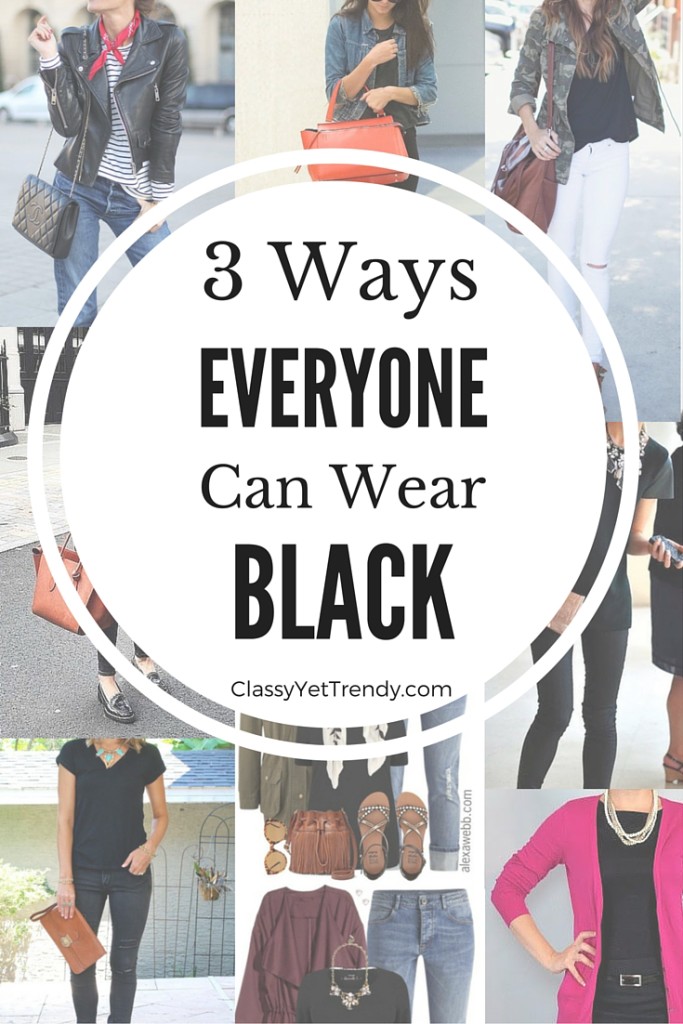 Do you like to wear the color black?  When you wear black, do you wear just one piece or a complete outfit?  When I think of the color black, I think of a chic and polished look.  The person that probably made the color black famous was the designer Coco Chanel.  Her signature look of black and white still influences fashion today.  The most common way I wear black, is in pants, a leather jacket or blazer.  I have a tank and ruffle top I like to wear too.
A few readers of my Capsule Wardrobe E-Books, have written to me asking how they can wear black without looking boring.  Or, they may think they just can't wear black.  You Can!
The secret to wearing black is to make it look interesting by adding accessories that divert the attention away from the black item you are wearing.
You can add statement jewelry that sparkles or jewelry with color, add a bright or colorful scarf or bandana around your neck, or add a 3rd layer like a jacket or cardigan, once again with color.  When you wear black by itself, it can be a little boring.  You may feel awkward just wearing black and think it's too drab.  I'll show you some ways you can wear black and look fabulous!
1. With Statement Jewelry
Click To Shop: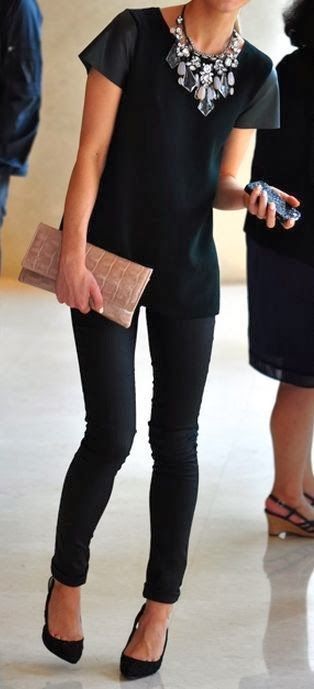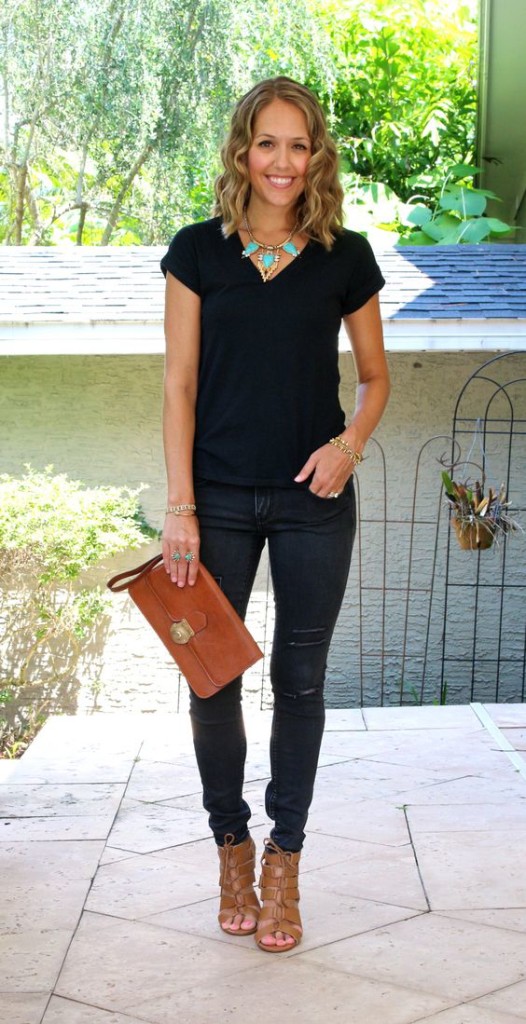 2. With A Scarf/Bandana
Click To Shop: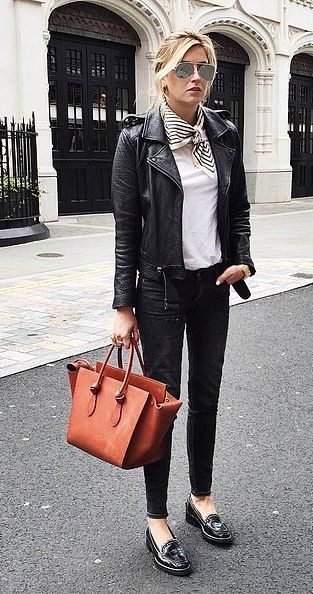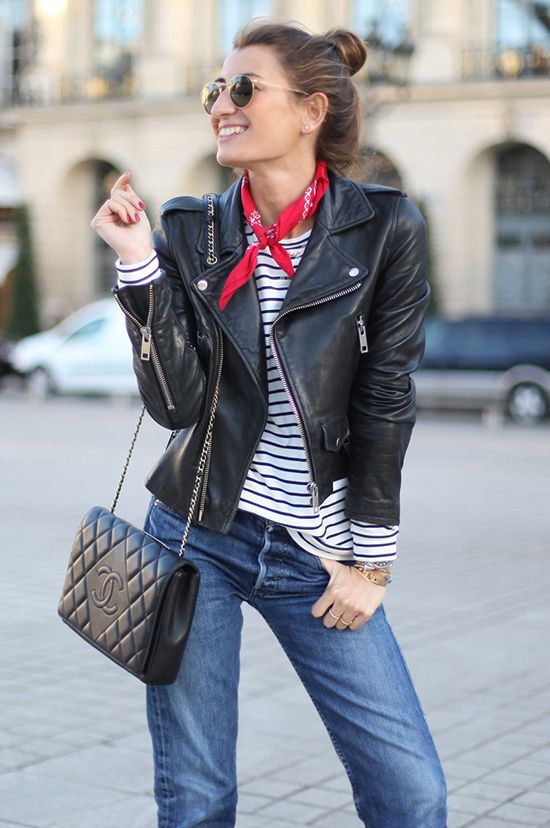 3. With A Jacket/Cardigan
Click To Shop: