J Crew Factory 50% Off Sale: Get Your Wardrobe Essentials!
J. Crew Factory is having an Anniversary Sale!  It's time to get your wardrobe essentials at 50% off!  Have you been needing a new chambray shirt or striped top?  Are you needing a new coat for the Winter?
I absolutely love J. Crew Factory and have several of their clothes and shoes in my closet.  I have this printed quilted puffer vest, this gingham shirt and this chambray shirt and I love them!  Their clothes last too!  This will be the third season I'll be wearing the printed quilted puffer vest, third year for the gingham shirt and my chambray shirt is still looks new after four years.
I'm SO excited about this 50% off sale that I had to share with you lots of wardrobe essentials they have on sale!  This sale ends October 11, 2016, 11:59pm.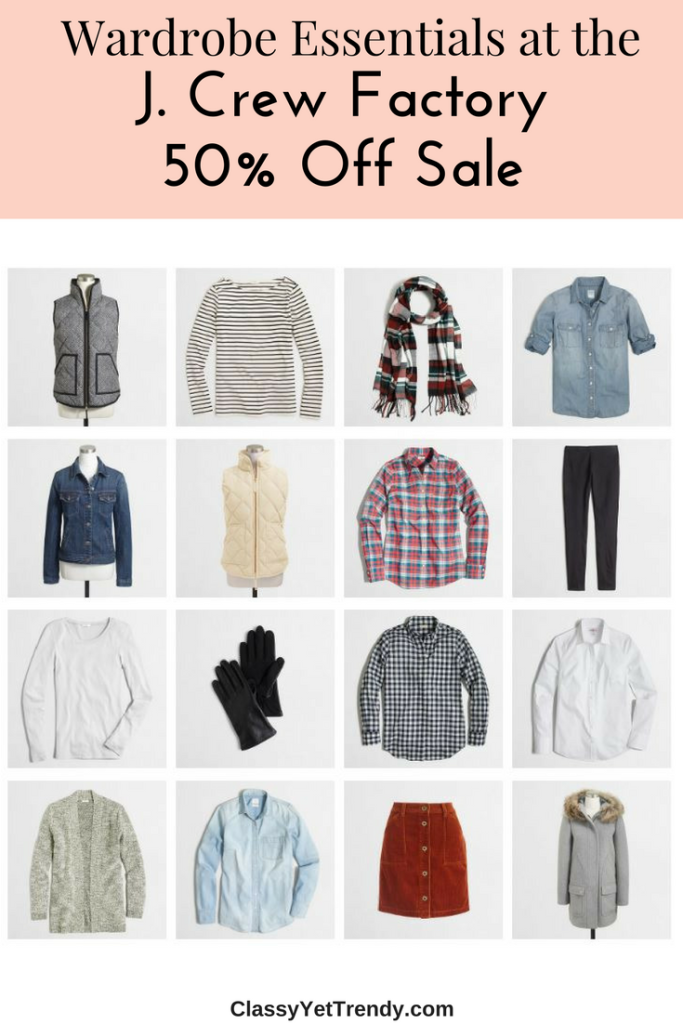 You can include a few of these items on sale
in the capsule wardrobe e-book!