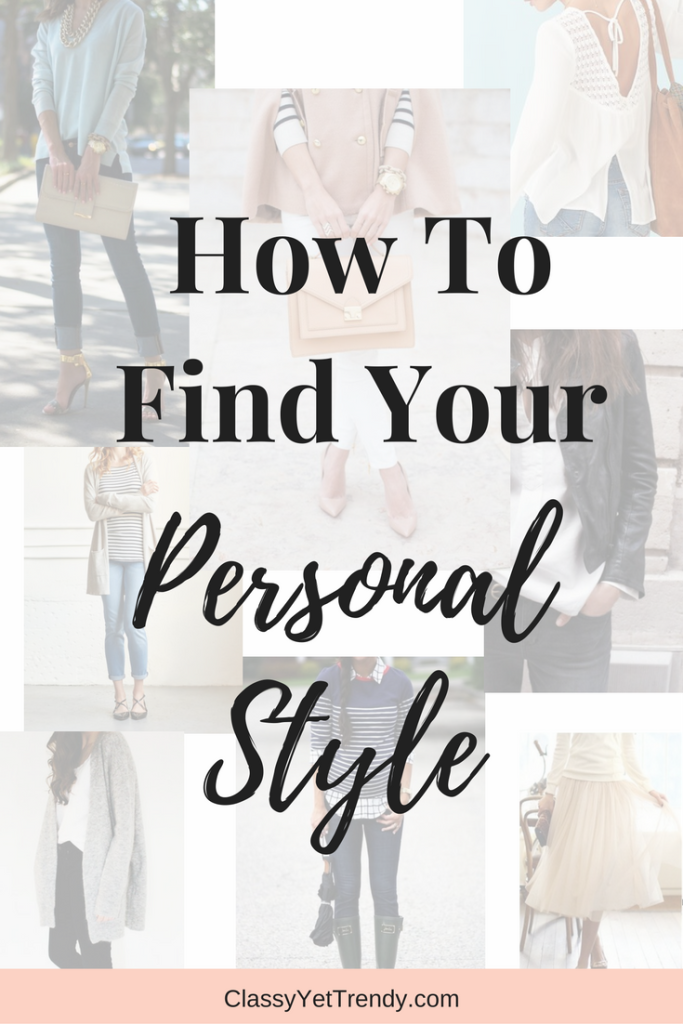 Do you have a closet full of clothes but the styles are different?  Do you have some clothes that look conservative, some that look soft and flowy, or some that are glamorous?  Would you like to narrow down to just one style that makes you feel great all the time that you can identify with?  Would you like to find out your personal style?  Knowing your own style can even help you save money by omitting unwanted clothes from your closet and can help give you confidence by knowing you look great in your outfits!  Here's how to find your Signature Style:
1. Start With Style Inspiration
A great way to see what styles you like is to visit Stitchfix's Pinterest boards.  They define several styles so you can find out which styles you favor.  Here are a few style boards:
Visit these Pinterest Boards to find out more about each style!
Do you want 100 Outfit Ideas from just 26 Items in your closet?
Do you want to get dressed quickly?
Do you want to save $1,000's a year?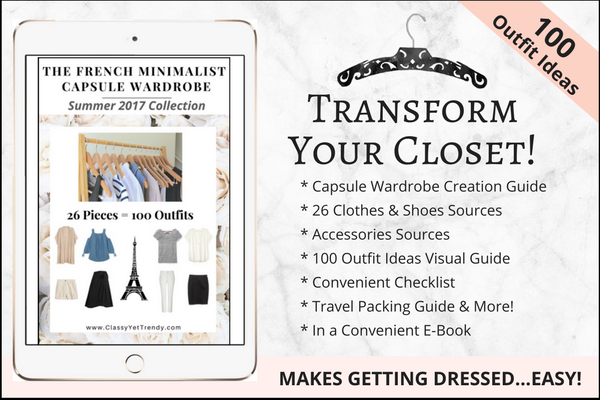 2. Look At Brands You Love
Look in your closet at the brands of clothes you own.  What are the most brands you have?  Each brand has its own style.  If you like to shop at Loft, J. Crew, J. Crew Factory your style may be "Classic" or "Casual".  If you have a lot of Lucky Brand or Anthropologie clothes, your style may be "Romantic" or "Boho".  If you tend to like shopping at a few stores that have the same style and you love that style, then that is most likely your style.
3. Choose Your Favorites From Your Closet
Here's a way to narrow down your closet to that style you love and is "You".  Take out everything from your closet.  Go through each item.  If you love wearing that item, you feel comfortable in it and it looks great on you, then put it back in your closet.  If any items don't stand up to your liking, either store them away, sell them or donate them.  You'll find that if you eliminate items from your closet that doesn't match your style, you will have a neater closet, can get dressed quickly and will love your closet.
4. Keep A Capsule Wardrobe For Your Style
You can use a capsule wardrobe system to focus on your chosen style.  With a capsule wardrobe, you have a set number of clothes and shoes in your closet.  Find out more in the Capsule Wardrobe E-Book Store.
Are you unable to narrow down your style?  
Do you need outfit ideas that are already created for you?  
Everything you need to know from how to create your own capsule wardrobe, to finding what clothes and shoes to include and where to find them, to having DOZENS of outfit ideas already prepared for you, then visit the Capsule Wardrobe E-Book store!