8 Capsule Wardrobe Closets (Trendy Wednesday #123)
Take a look inside 8 closets of capsule wardrobe users, including my closet!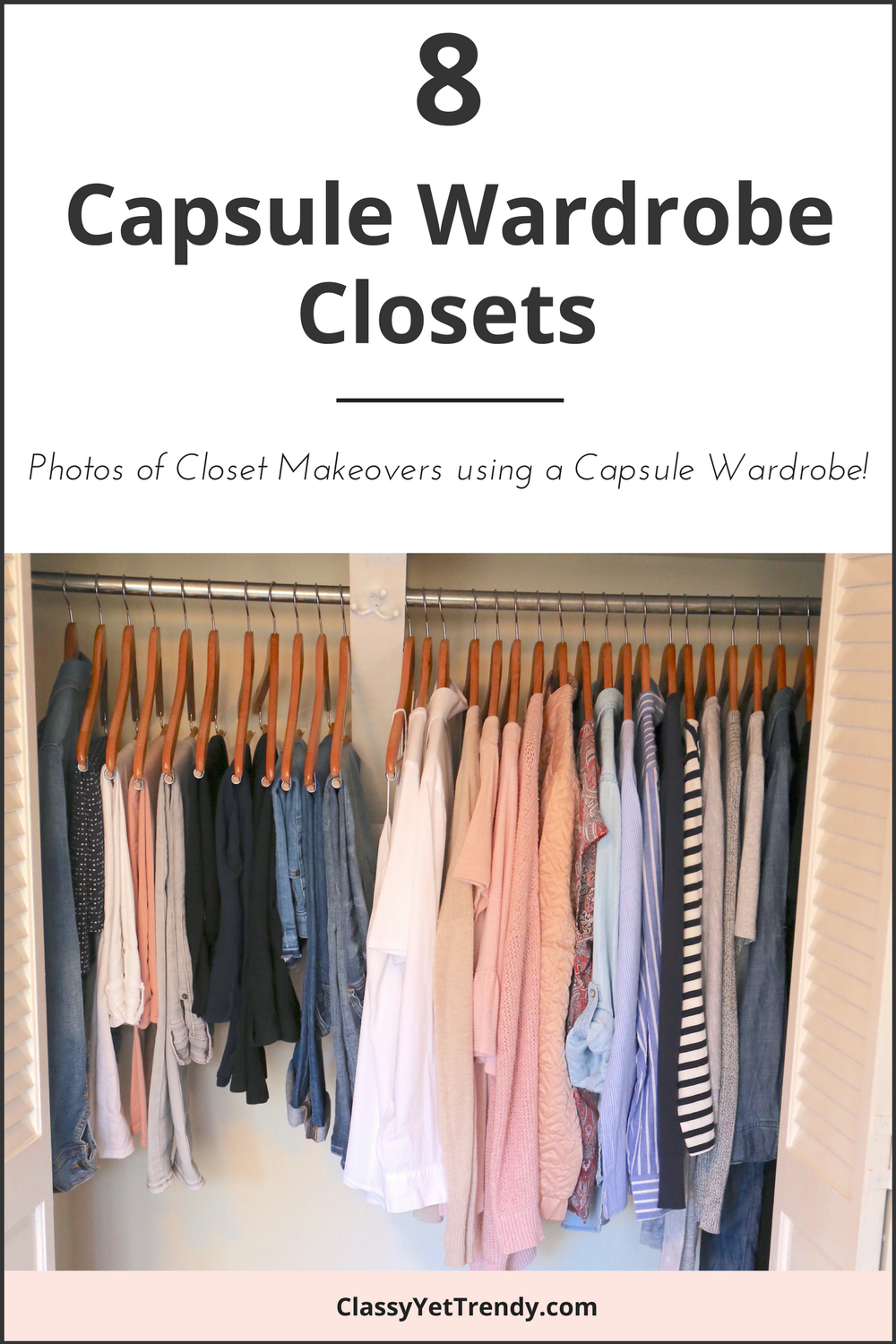 If you are a reader of my blog and a follower of my website, you know I'm a BIG capsule wardrobe enthusiast!  I love creating lots of outfits from just a few items.  Clothes have always been a passion of mine.  I think it goes back to my childhood years of playing with Barbie dolls!  My best friend, her younger sister and I would sit together for hours dressing up our Barbies.  We dressed them up in jeans, tops, jackets, formal dresses and lots of shoes.  There were accessories too: jewelry, scarves, hats, you name it.
Now, years later, I'm still passionate about clothes!  What's great is that I now help other women discover their favorite clothes and make getting dressed fun!  When I created my first capsule wardrobe e-book, I didn't know that I would still be publishing them today, but they are so popular that I will even be publishing a kidswear and men's capsule wardrobe.  It even prompted me to create a Facebook group called the Capsule Wardrobe Collective, where women could share their how they used my e-books to create their own capsule wardrobes.  There are currently over 5,000 members!
A few members of the Capsule Wardrobe Collective shared photos of their capsule wardrobes in their closets.  I'm excited to share them with you all in today's post!  You'll get to see what a capsule wardrobe looks like.  You may be surprised to see a limited number of clothes and/or shoes in their closets, but that is what makes a capsule wardrobe work so efficiently.  By having a certain number of clothes and/or shoes in your closet that coordinate well with one another, you can have dozens of outfits to wear.  Since I've been using the capsule wardrobe system for a few years now,  I always have something to wear, get dressed quickly in the mornings, have a neat closet, know exactly where everything is in my closet, love everything I wear and have confidence too!
First off, I want to share with you my Spring capsule wardrobe.  I used my Spring capsule since the last part of February when the weather started warming up.  I changed out a couple of tops because they were too hot, but I didn't take a final picture, so here is the original one…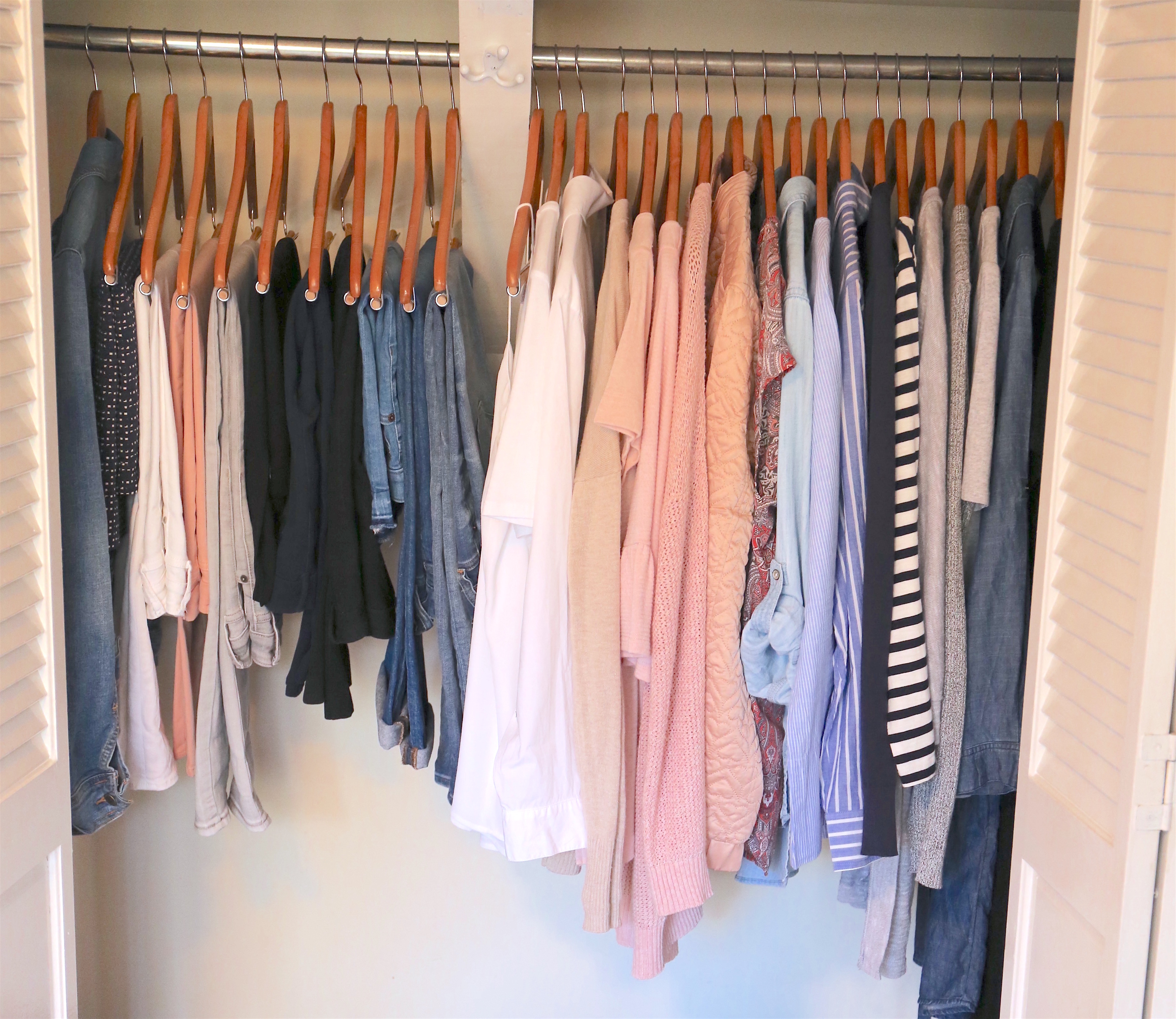 There's 31 items there.  I didn't include shoes, because I have an office job during the week and dress casual on the weekend, so I wear several different shoes.  About two weeks ago I switched out capsules and am now using my Summer capsule.
Shop a few items from my Spring Capsule Wardrobe!
Here are a few capsule wardrobe closets from members of the Capsule Wardrobe Collective Facebook group, who have used my Capsule Wardrobe e-Books to create their own capsules (just their first initial of their last name is used for privacy):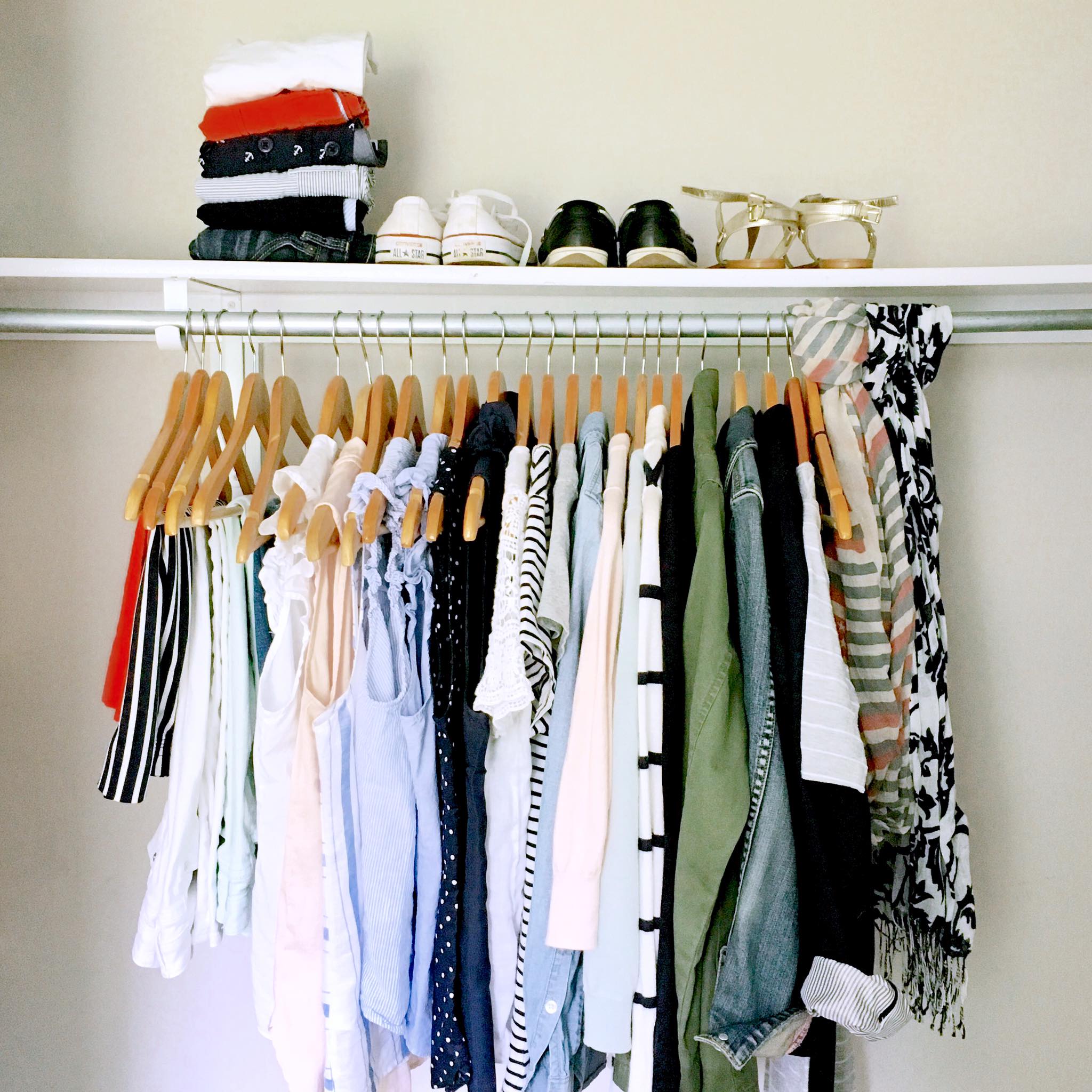 Closet owned by Melissa J.
Melissa J's closet features blues, white and olives, perfect for the spring season.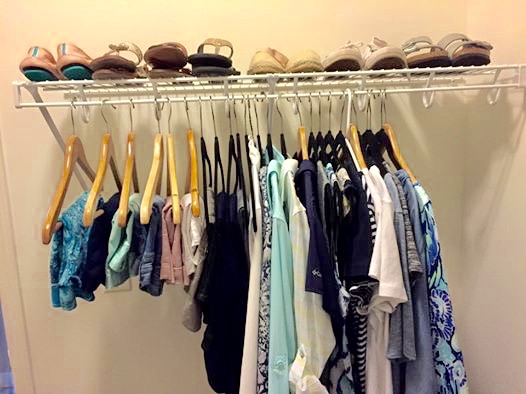 Closet owned by Amy D.
Amy D. used blues, teal, rose and white for her capsule.  Looks like she's ready for summer!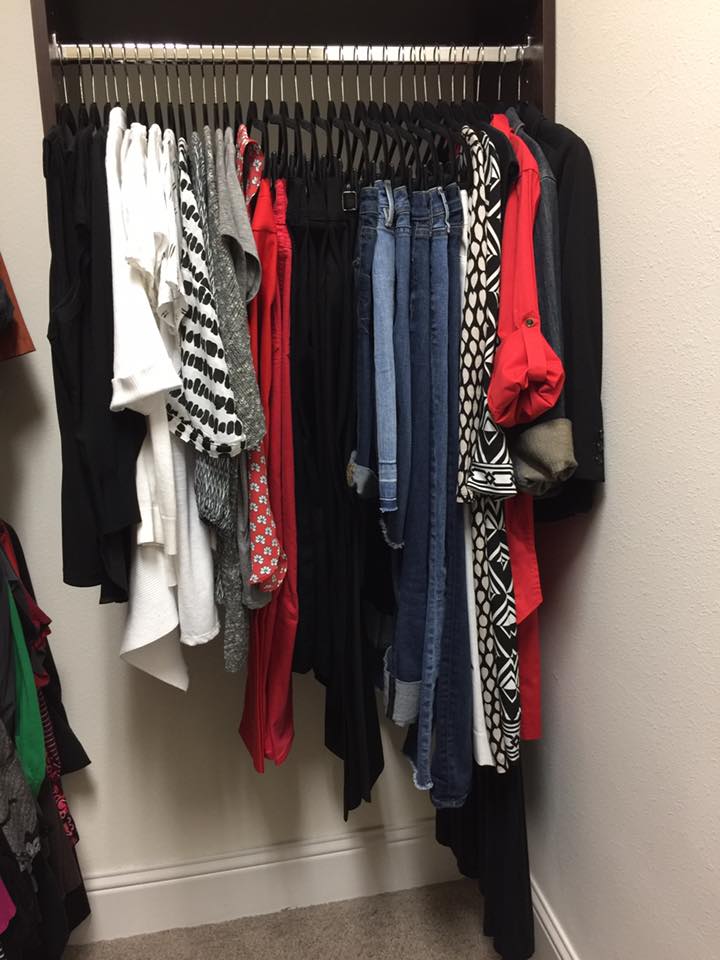 Closet owned by Amy G.
Amy G. focused just on black, white and red with denim for the colors in her capsule.  Her closet looks so neat!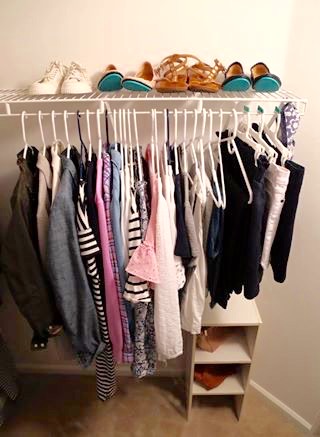 Closet owned by Claire S.
Claire S. used navy, pink, gray and white to create her spring capsule wardrobe.  I love the ruffle sleeve tops!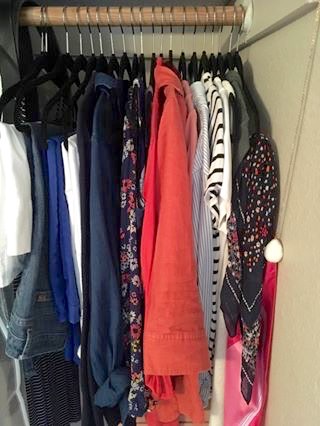 Closet owned by Jennifer F.
Jennifer F. has a lovely spring capsule wardrobe!  She used blues and corals/reds to create her capsule.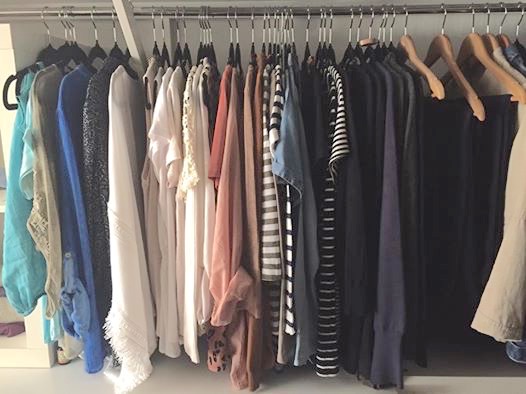 Closet owned by Sharon A.
Sharon A.'s used the slim velvet hangers and a few wooden ones too like the other women's photos above, which makes her closet look great!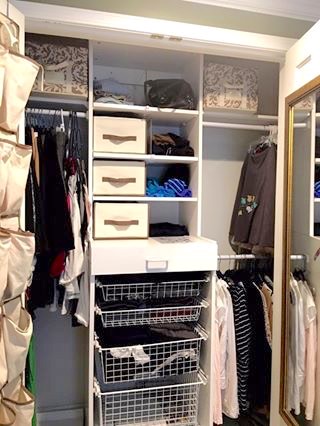 Closet owned by Shelly S.
Look at the storage space in Shelly S.'s closet!  Add her capsule wardrobe to it and you've got a wardrobe that really works!

The two featured bloggers from the last linkup are:


1.  Please follow your Host 
2. Link up to 5 posts: 
it can be about fashion, style, beauty or lifestyle

(linkup to your blog post and not your main page)
3. Please include a link back to this post or place my linkup button in your post.
4.  Now, add your post(s) below!  I hope you enjoy the linkup and enjoy meeting other bloggers!
Each week I feature 2 bloggers from the previous link,
so link-up your blog posts for your chance to be featured!