6 Alternatives for a White Cotton Button-up Shirt
A white button-up shirt is a flexible top to have in a capsule wardrobe.  The simple design and crisp white color looks great with almost anything.  Plus, they are perfect layering shirts to wear under sweaters, cardigans, jackets and blazers.  You can wear it in a suit, wear it with a skirt, cardigan and pumps for a business-casual look, wear it with jeans, booties and a utility jacket for a casual look and even wear it with a pair of denim shorts and sneakers on the weekend.
Lots of women use a white button-up shirt in their wardrobes every week.  But, not everyone likes wearing it.
The White Cotton Button-up Shirt:

I have included this type of shirt in a few capsule wardrobe eBooks.  From time to time, I've received feedback from several women that aren't comfortable wearing their shirt.  It may not fit them right because it may gape out, it is too stiff or they just feel uncomfortable wearing it.  I like receiving feedback from everyone, that way I can offer alternative solutions to wardrobe problems you may have.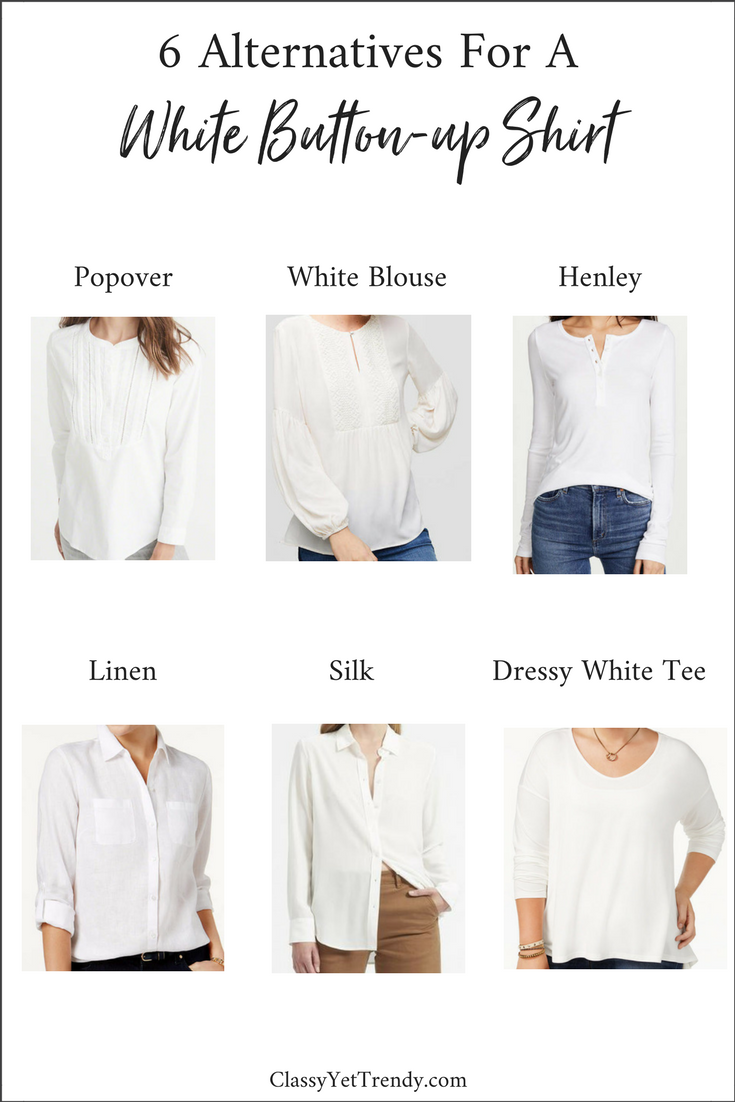 So, what do you do if you don't like wearing a white button-up shirt?  In seeing these shirts in the stores, I've found that they are not all made the same.  I've seen cheaply made oxford-type shirts with wrinkly material on the hanger and shirts with material so stiff that I wonder, "how could anyone move around in this?".   If you love the look of a white button-up shirt, I recommend finding one that is well made, fits your body but is still loose enough and the material is soft to the touch.  I also recommend trying them on to see how you like it (I always try on all my clothes).  I have a Melrose & Market white shirt I bought from Nordstrom Rack a couple of years ago, which is sold out online.  It's a slightly oversized cut with a crisp white fabric and I love wearing it.  This past Spring it included it in my 10×10 Challenge.  You can see how I wore it in a couple outfits during the challenge here.
Here are a few quality cotton white button-up shirts:
Madewell White Boyshirt (the material is slightly thicker, but it is SOFT)
Everlane Relaxed Poplin Shirt
J Crew Poplin Shirt
SHOP THESE WHITE BUTTON-UP SHIRTS
1. Silk Shirt
Another type of white button-up shirt is one made of silk.  While I don't have a silk shirt myself, I've seen from other bloggers and vloggers that they are worth the investment.  Silk shirts are a bit more pricier than cotton, but it may be a shirt that you would love to wear.  They require special care, which is either hand washing or dry cleaning.
Here are a few quality silk white button-up shirts:
Equipment Essential Silk Shirt
Equipment One Pocket Silk Shirt
Everlane Relaxed Silk Shirt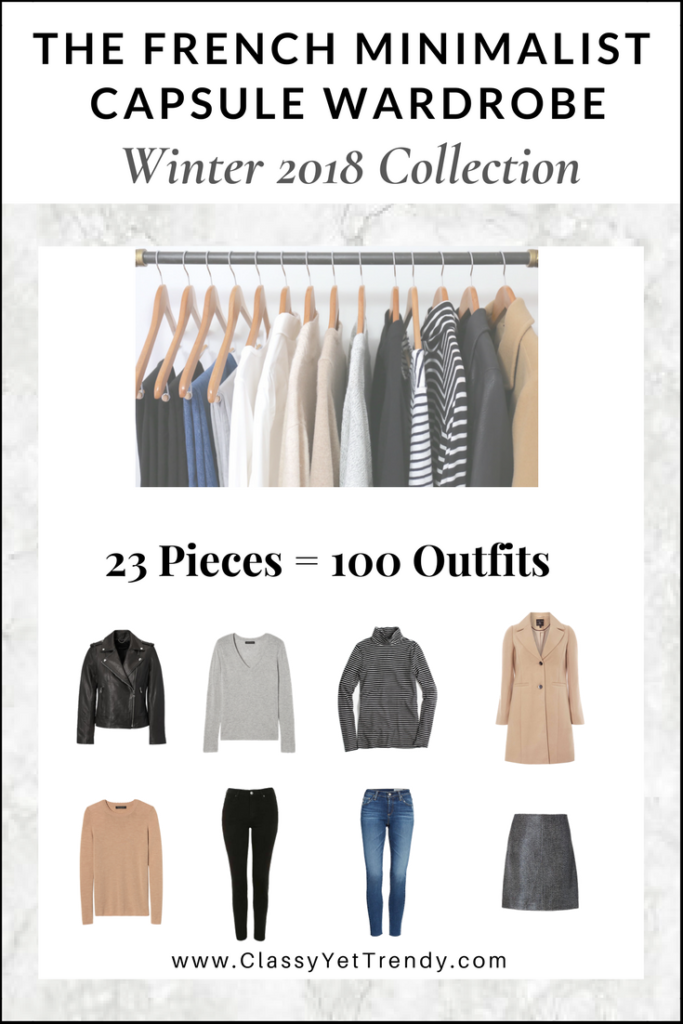 Is there an alternative to achieving the same look using another top?  You're outfits may not look the exactly the same as with using a white button-up shirt, but you can use another type of white top that you like better!
2. Popover
Vera Wang Chiffon Popover Top
Ruffle Neck Popover
Lucky Brand Partial Button-Down Shirt
Abercrombie & Fitch Pintuck Popover
SHOP THESE WHITE BLOUSES
3. Linen Shirt
Charter Club Linen Utility Shirt
LL Bean Premium Linen Shirt
Rails Linen-blend Shirt
4. White Blouse
Lush Roll Tab Sleeve Tunic (I have it and love it!)
Loft Pintucked Lace Sleeve Blouse
Loft Striped Tie Cuff Blouse
Loft Lacy Blouson Top
Loft Textured Blouse
5. Henley Top
Abercrombie & Fitch Long Sleeve Henley
Abercrombie & Fitch Henley Blouse
Twenty Tees Modal Rib Henley
6. A Dressy White Tee
Loft Medallion Mixed Media Tee
Anthropologie Boat Neck Tee
Gap Flutter Sleeve Tee
Plus-Size Tops
Daniel Rainn Lace Trim Floral Top
LL Bean Pinpoint Oxford Shirt
Modcloth Mixed Media Ruffled Sleeve Top
Macy's Long Sleeve Swing Top
JM Collection Scoopneck Top