Nordstrom Anniversary Sale Guide!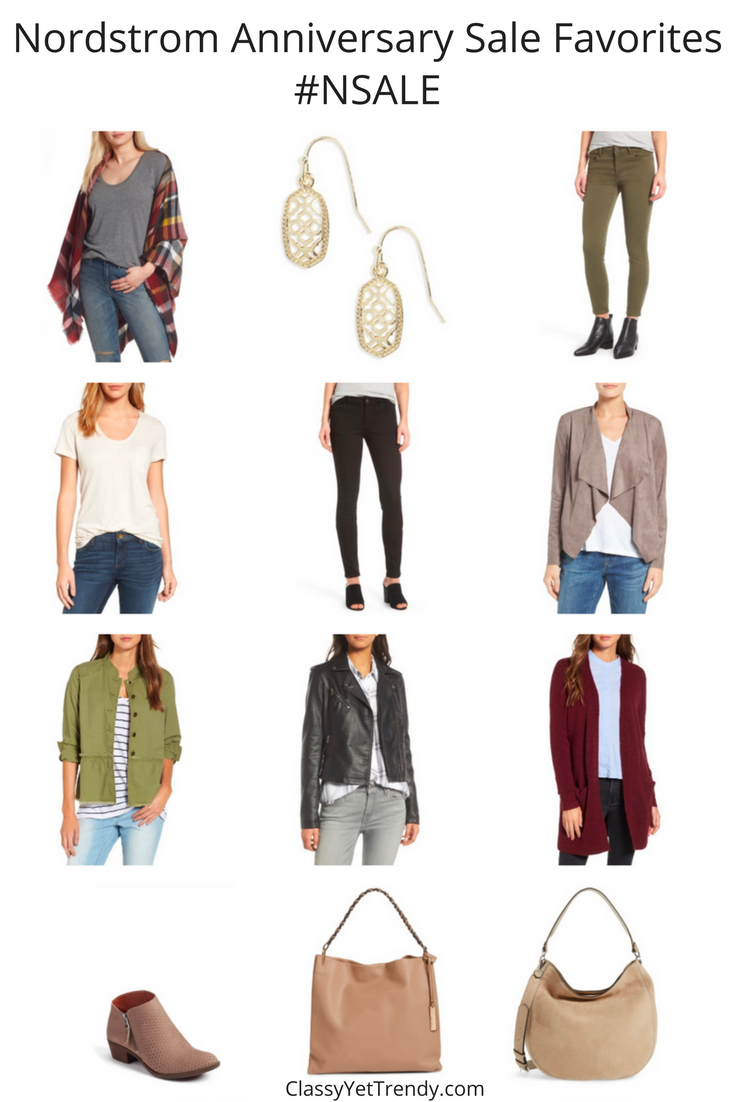 Have you all started shopping the Nordstrom Anniversary Sale?  If you have a Nordstrom credit/debit card, you can earn points to redeem later for Nordstrom Notes.  Read all about how to shop the Nordstrom Anniversary Sale in this post from last week, How To Shop The Nordstrom Anniversary Sale.
I'm sharing with you all my recommended picks.  If you have a capsule wardrobe, this post will be especially important for you, because all my picks are perfect for mixing and matching with other pieces.  Some pieces may look trendy, but I think they will stay in style for a while.
I'm excited to see the BP Leopard Print Scarf in the sale.  I have this exact one and will be wearing it again this fall!  I love wearing scarves as wraps and this Plaid Square Scarf is beautiful!  It seems like I wear Kendra Scott jewelry all the time now.  This gold filigree pendant necklace is the top of my list!  So are these gold filigreen drop earrings!  Last year the Lush Roll Tab Sleeve Top was all the rage and this year it's back!  I bought it last year in olive; this year one of the colors available is an emerald green and it's gorgeous!  I have these Tory Burch brown riding boots.  I bought these boots from last year's anniversary sale; I love them and highly recommend them!  Another pair of Tory Burch shoes I recommend is the black Claire ballerina flat.  I have a pair similar to these and wear these a lot.
Last year was the first year that I shopped the anniversary sale.  I grabbed a few pieces I needed for my fall and winter capsule wardrobes.  There were a couple of pieces that I really liked and wanted to buy, but I waited too long and they sold out.  If you are needing a few items for your closet, HURRY and don't wait!  There are always popular pieces that sell out QUICK!
Nordstrom Anniversary Sale Favorites
Shoes & Boots:
Jewelry & Accessories:
Sweaters & Cardigans:
Tops:
Jackets & Coats:
Basic Essentials:
Jeans:
Skirts & Pants:
Bags:
Athleisure:
Beauty:
What I Want To Buy!
These are a few items that I would love to have in my capsule wardrobe this fall and winter!  I probably won't buy all of them, but I will buy the ones that will work the best in my capsule wardrobe.
What items are you looking to buy?  Do you have any favorites?