February Shop My Closet Challenge: #cytshopmycloset
I'm challenging myself to "shop my closet" for the entire month of February!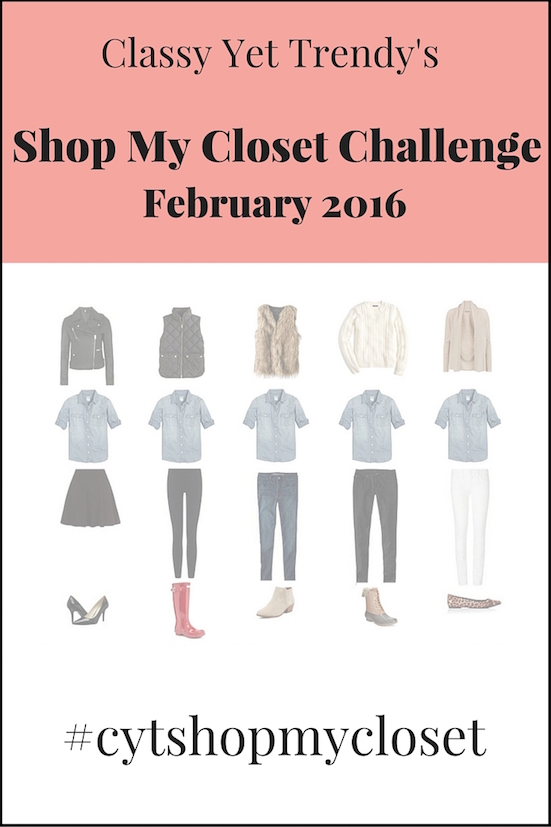 Have you ever "shopped your closet" for an entire month?  I haven't, but I'm challenging myself to not shop during the whole month of February.  It's a great way to really get the most of your capsule wardrobe, save money for Spring wardrobe shopping or just save money in general!
Look at my daily outfits on Instagram
@classyyettrendy
and 
#cytshopmycloset
From what I've read on the internet, a "shop my closet" challenge is when you don't shop for a whole month.  You make use of the clothes and shoes that you have in your closet.  There may be a few pieces that are pushed to the back of your closet that you forgot about that you might discover while doing a "shop your closet" challenge.  You may even discover those "lost" pieces and wear them different ways in several outfits!
For this #cytshopmycloset (CYT is short for Classy Yet Trendy) challenge, I'm relying on my Essential Winter Capsule Wardrobe.  I'm confident I can pull this off because all the pieces in my capsule wardrobe can coordinate with one another, so I can create many outfits.  I have a few trendy pieces like a few extra sweaters, so I will incorporate those as well in my outfits.
I'd like to invite everyone to do the 

#cytshopmycloset 

challenge too!
Just post the outfit you are wearing from shopping your closet and include #cytshopmycloset in your blog post, Instagram post, Facebook post, Pinterest post or wherever you share your outfits!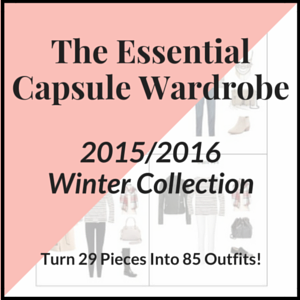 Here are just a few clothes and shoes I'll be wearing in the #cytshopmycloset challenge: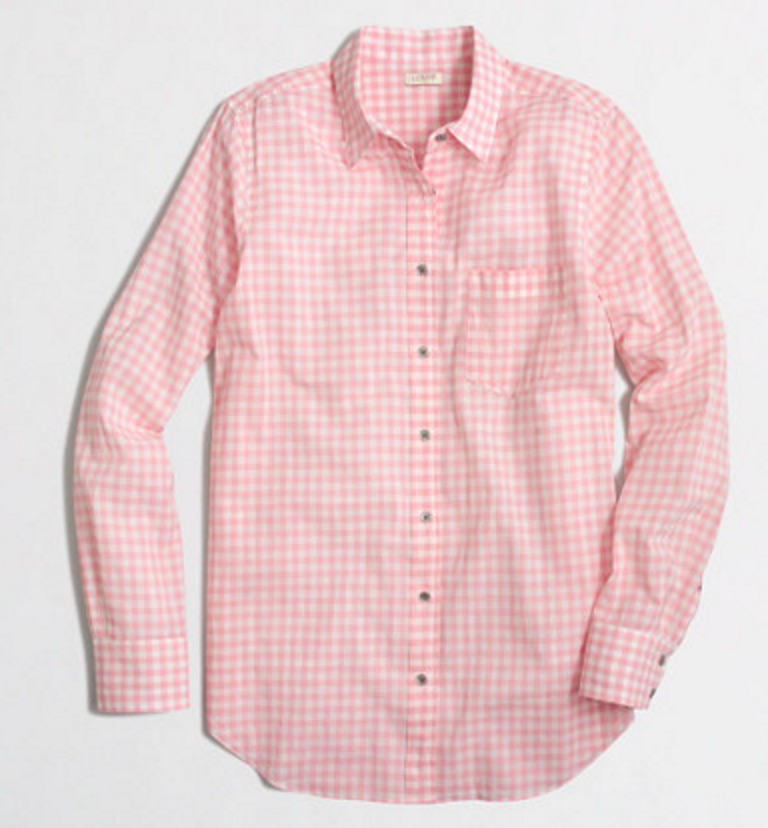 J. Crew Factory pink gingham shirt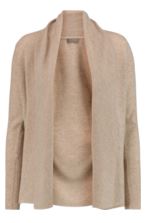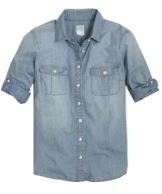 J. Crew Factory chambray shirt