What To Buy – The Nordstrom Fall Sale
Nordstrom is having a Fall sale!  When I started looking at everything that is on sale, I couldn't believe the brands on sale and the prices!  There are leather jackets, wool coats, cashmere scarves, boots, jeans…perfect for your Fall and Winter wardrobe.  If you are needing any essentials, especially for The Essential Capsule Wardrobe: Winter 2018 Collection eBook I just published the other day, now is the time to buy!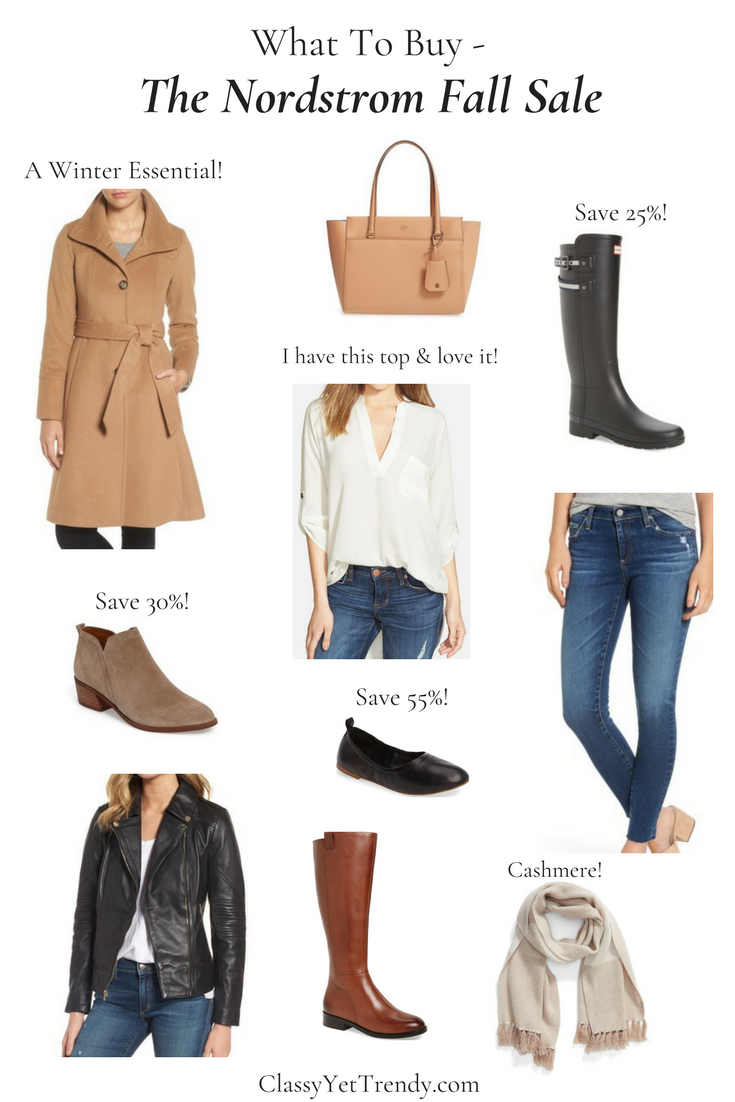 Post Details:
belted a-line camel wool coat
Tory Burch Parker tote
Hunter Refined rain boots
roll tab sleeve tunic
taupe ankle boots
black ballet flats
AG skinny jeans
black leather jacket
cognac tall boots
cashmere tassel scarf
I'm so excited about this sale because it's got some good stuff in it!  I have this roll tab sleeve tunic in "ivory" and love it!  I bought it for my Fall capsule wardrobe.  Although is is dry clean only, I have washed it in cold water and hung to dry and it still looks perfect.  I'm wearing it here in this outfit.  It's difficult to find Hunter boots on sale, but these Hunter Refined Matte Rain Boots are 25% off and are gorgeous!  I have a red pair of the original boots and love them because they keep my feet warm and dry in the Winter.  I was excited to see my Hinge Barris Block Heel Booties in "taupe sport suede" are 33% off!  I love to wear mine as they are comfortable and the color goes with everything.
There are a lot of jackets and coats on sale!  This camel wrap wool a-line coat is gorgeous and is 25% off!  For everyone waiting on The French Minimalist Winter eBook, a camel coat will be one of the recommended items in the capsule wardrobe!  This next eBook in the series is scheduled to be published this Wednesday, November 8.  Be sure to visit the Capsule Wardrobe eBook Store to find the latest Fall and Winter edition eBooks!  If you prefer a hooded faux fur coat, this Cole Haan Duffle Coat is 33% off.  If you like a classic button-up wool coat, this one comes in camel or black and is 33% off.  If you have been needing a trench coat, a lightweight coat to wear nearly year-round, this hooded one is under $100 and comes in Plus-size too!  This leather moto jacket is 30% off and comes in black and cognac!  This Levi's black leather jacket looks fabulous and is Plus-sized!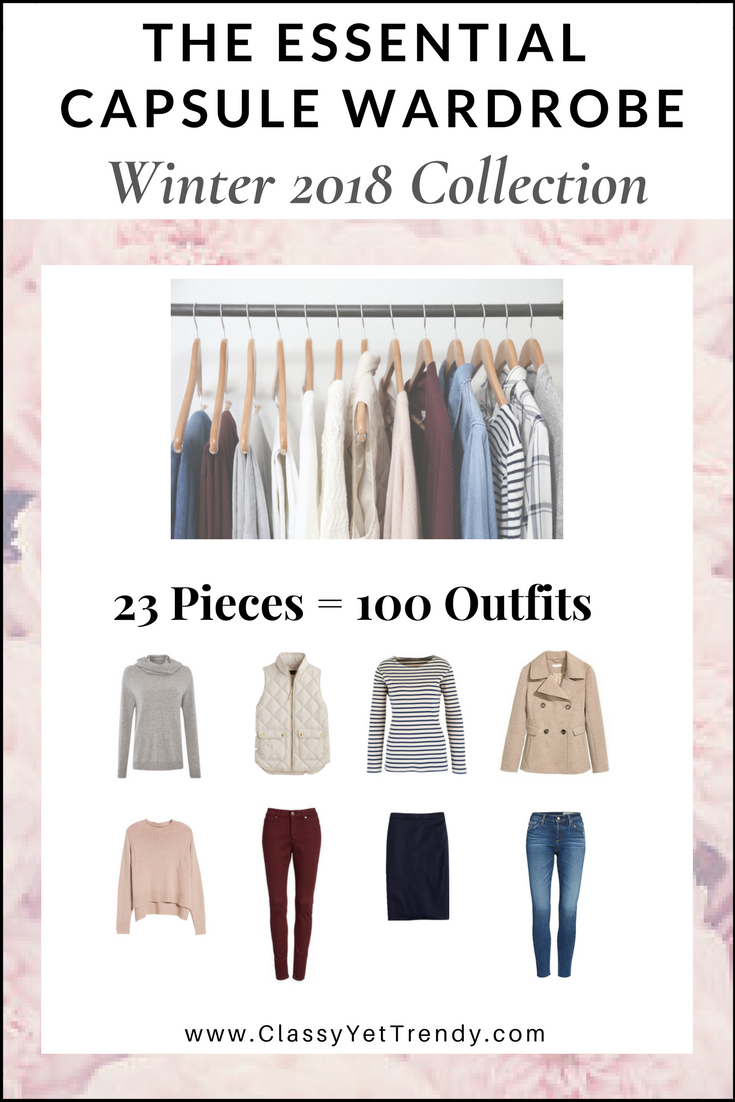 Plus-sizes: