Athleisure Essentials: Must-haves For the Gym & On the Go
When the weather starts to turn warmer, we start to exercise outside more.  It's nice to be able to take a brisk walk or run a few miles on a warm sunny Spring day! For the last few weeks I have started going to the gym to exercise.  While I enjoy the convenience of a gym, I also like to walk outside, so I do both.
Whether I'm going to the gym or will be exercising outside, I like to make sure I have all the necessities I need.  If I'm going to run a few errands in town before I exercise, I usually will pack everything I need in my Solo New York Elite Backpack.  That way if I'm going to the gym, I can take it in with me and change.  I will pack my activewear, like this pair of performance shorts, this tech short sleeve tee, these no show socks and these Nike Pegasus sneakers.  I will also pack a wireless headset like this one so I can listen to my music and an insulated water bottle like this one filled with ice water.  If I need to stop by the grocery store to pick up a few items for supper, this gym on the go kit would be handy, as it includes a compact hair brush, hair ties and clips to restyle your hair.  If I get a bit sweaty during my workout, using this dry shampoo will help freshen your hair and Whish deodorant swipes are convenient to keep in your bag.
If you need an activewear capsule wardrobe, there is a new eBook in the Capsule Wardrobe eBook Store!  The Athleisure Capsule Wardrobe: Spring 2018 Collection has all the clothes, shoes and accessories you'll need for Spring.  Included are 100 outfit ideas from just 23 clothes and shoes, regular-size and plus-size convenient shopping sources, a capsule wardrobe creation guide, a checklist, travel packing guide and more!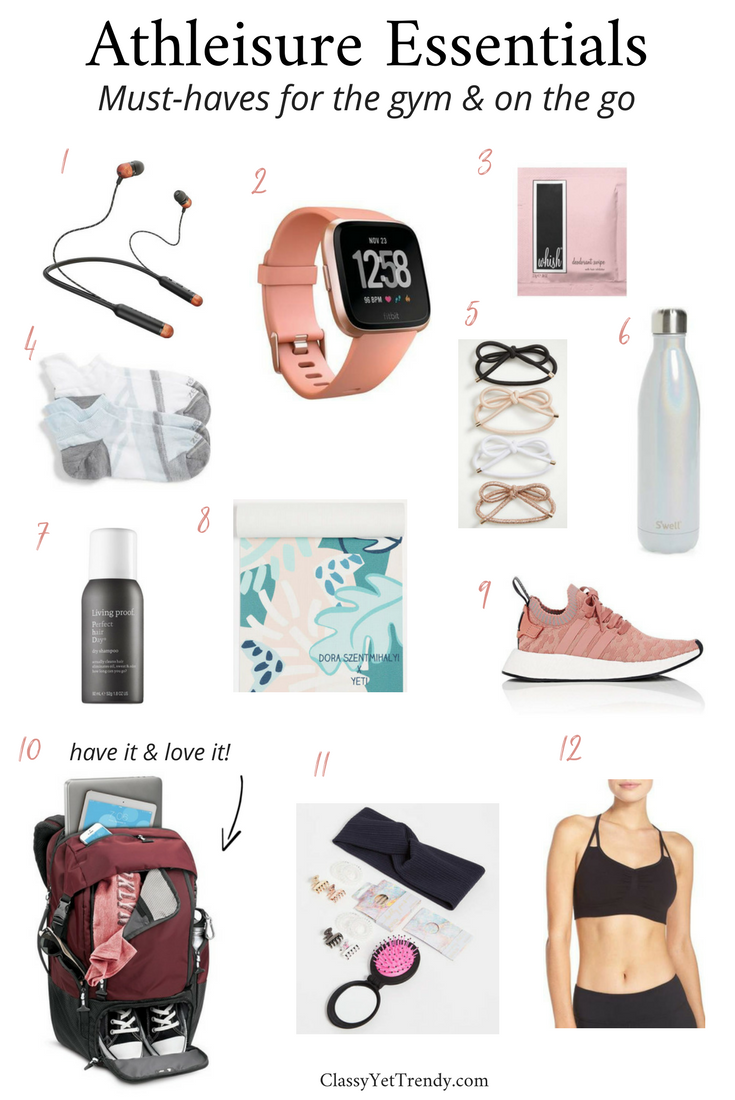 Shop the Post:
1. wireless headphones
2. Fitbit Versa smart watch
3. deodorant swipes
4. Zella tab back socks
5. Ann Taylor bow elastic hair tie set
6. S'well insulated water bottle
7. Living Proof dry shampoo
8. yoga mat
9. Adidas Primeknit Sneakers
10. Solo New York Elite Backpack
11. Gym on the Go Hair Kit
12. Zella Flex Sports Bra
Here is my Solo New York Elite Backpack packed and ready for the gym!  What I love about this backpack are all the compartments.  There is one on the inside of the top flap (see photo below) that I can store wipes and hair ties.  There is also a compartment on the outside that I can put my dry shampoo, hair ties and compact brush.  I also like that the backpack is lightweight so even when I have everything packed in it, it isn't heavy!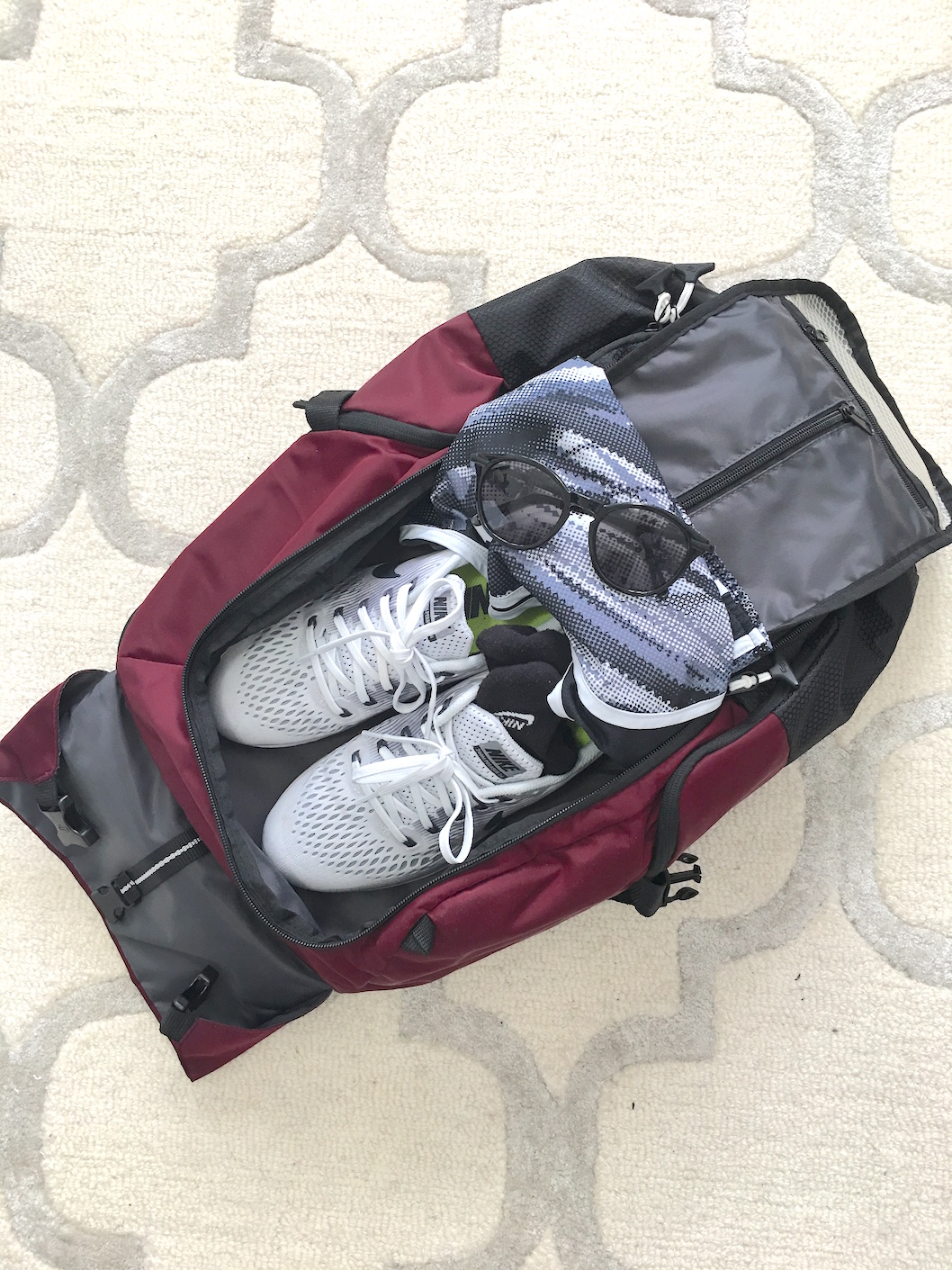 Nike Pegasus Air Zoom Sneakers
Shop The Athleisure Essentials:
* I was given the Solo New York Elite Backpack for a mention in this blog post.  As always, opinions are entirely my own.