---
With the new Fall season, the latest trends have hit the retailers' stores!  If you like to incorporate a few trends in your wardrobe, now is the time to find out which items are on-trend.  If you use a capsule wardrobe, you may want to add one or two trends, depending on if those items coordinate with everything else in your closet.  If you do have a capsule wardrobe, this fleece twist top is a favorite among bloggers.  It's a multifunctional top, as it can be worn casually with skinny jeans or bootcut jeans, with a pull-on skirt and dress it up with a pair of ankle pants.
Adding a couple of trending clothes or shoes to your wardrobe, keeps your wardrobe up-to-date and fresh looking.  If you are on a budget, just adding a scarf, like this popular leopard print one, or a budget-friendly bag like this one can take your wardrobe up a notch!  Are you wondering which trends will last more than one season?  Keep reading!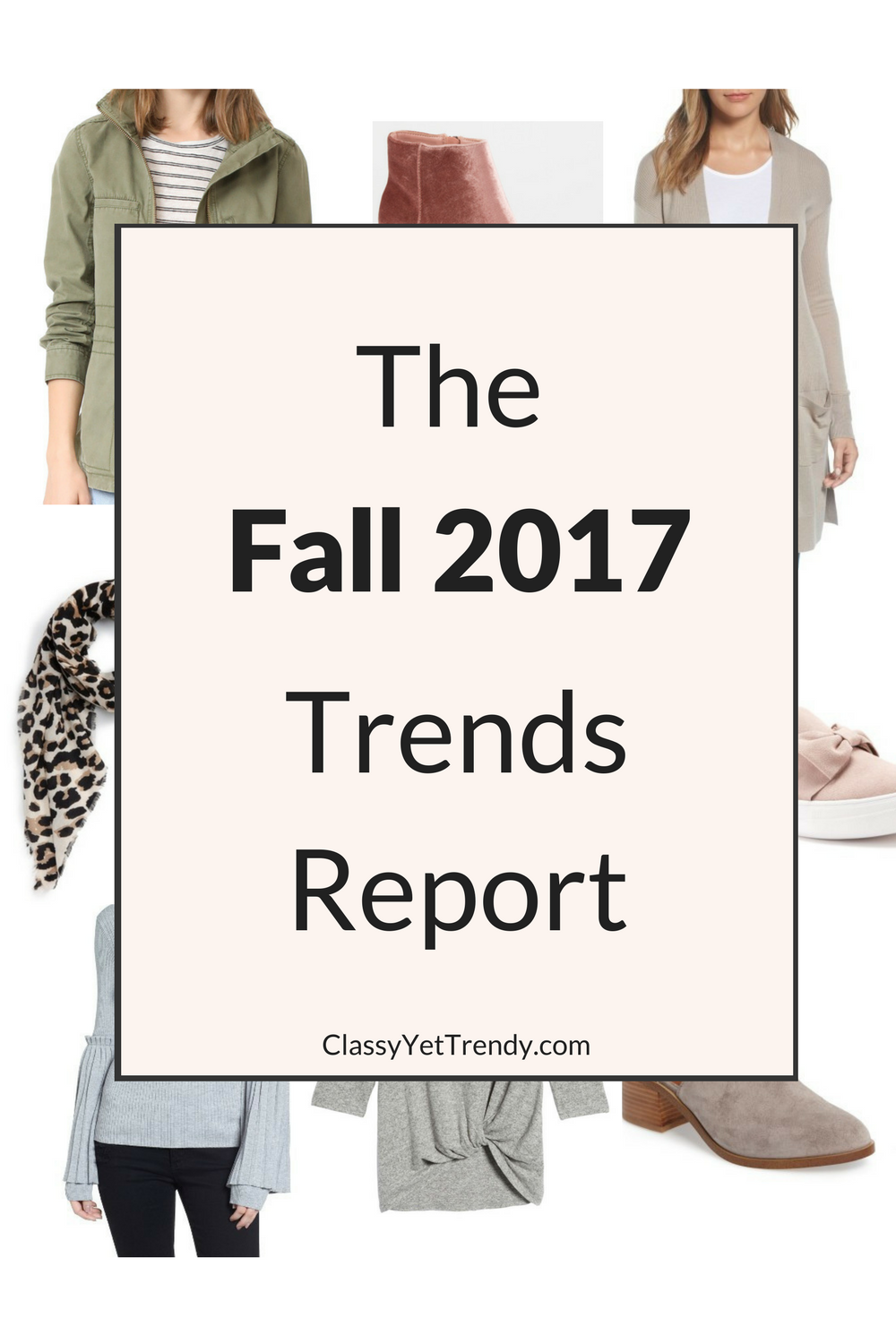 As a blogger, I see what real women are wearing everyday on social media such as Instagram, Facebook and Pinterest.  Being that I'm a fashion and style blogger, with a specialty in capsule wardrobes, I like to stay up to date on what other fashion bloggers are wearing too.  We, as bloggers, tend to wear fashions that are for the everyday woman, clothes and shoes that look great but that are also practical for daily wear.
Here are several trends that I'm seeing all over social media, Plus-size shopping sources included!  I predict that some will last multiple seasons and some may be on-trend only this Fall.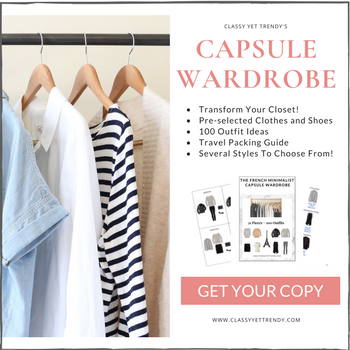 Lace Cami's
I've seen a few of these in both solid colors and floral patterns.  The most popular is the satin or silk material.  The camis are trimmed in lace across the top.  They are being worn underneath cardigans and jackets.  It looks like it will be a trend just for the Fall, but we could see them again in the Spring.
Shop Cami's:
Shop Cami's for Plus-size:
Bell Sleeve Tops
We saw bell sleeve tops make a heavy debut in the Spring an they are back for the Fall.  The popularity is mixed on this trend: some like bell sleeves and some don't.  The bell sleeves this Fall seem to look better since they are longer sleeves.
Shop Bell Sleeve Tops:
Shop Bell Sleeve Tops for Plus-size:
Utility Jackets & Vests
These types of jackets and vests are usually popular every Fall, but this Fall I've seen variations.  They have a more feminine style and are less military-looking.  If you like the military-style, I've also linked several, including the new Madewell Fleet Jacket, which I've ordered to replace my worn utility jacket.  The two shades of green, "desert olive" and "military surplus" are worth looking at!
Shop Utility Jackets & Vests:
Shop Utility Jackets & Vest for Plus-size:
Long Cardigans
This length of cardigan is all over Instagram!  The longer length makes them work well in keeping off the Fall chill, but still lightweight so they aren't too hot.  They make some that go past your knees, but I've found these look too long.  The perfect length are ones that reach mid-thigh.  If you are petite, you can opt for a shorter length, while still looking on-trend.
Shop Long Cardigans:
Shop Long Cardigans for Plus-size:
Fleece Tops
Do you love to wear sweatshirts, but feel they are too frumpy?  Opt for a fleece top instead!  They feel like you're wearing a sweatshirt, but they look fabulous!  This fleece twist top is so popular right now and this tie front top too.
Shop Fleece Tops:
Shop Fleece Tops for Plus-size:
Leopard Print Shoes & Accessories
The leopard pattern is back this Fall!  It seems that this is the "it" pattern to wear in the Fall.  Being that the colors are typically black and brown, it goes well with other Fall colors.  Nordstrom had a leopard scarf in the Anniversary Sale that sold out, so this one is its replacement.  This one is much prettier anyway!  This crossbody bag is darling and is under $20!
Shop Leopard Print Shoes & Accessories:
Cutout Ankle Boots
Cutout ankle boots were very much on-trend last year and they are back this year!  Nordstrom has several pair that are gorgeous, including this pair of side cutout ankle boots.  I have this pair of Hinge booties and they are comfy.  I wore them in Wednesday's "Trendy Wednesday" blog post and have received several compliments on them.
Shop Cutout Ankle Boots:
Mules
Mules are all the rage this Fall!  They have a loafer look to them, but look a bit more dressy.  These bow mules look darling and comes in several colors and this pair has an ankle boot look to them!
Shop these Mules:
Suede and Velvet Sneakers & Shoes
Suede and velvet are on-trend this Fall.  Both fabrics are popular in jackets, tops and bottoms, but if you want to add just a pop of this pattern to your wardrobe, opt for a pair of shoes!
Shop Suede and Velvet Sneakers & Shoes: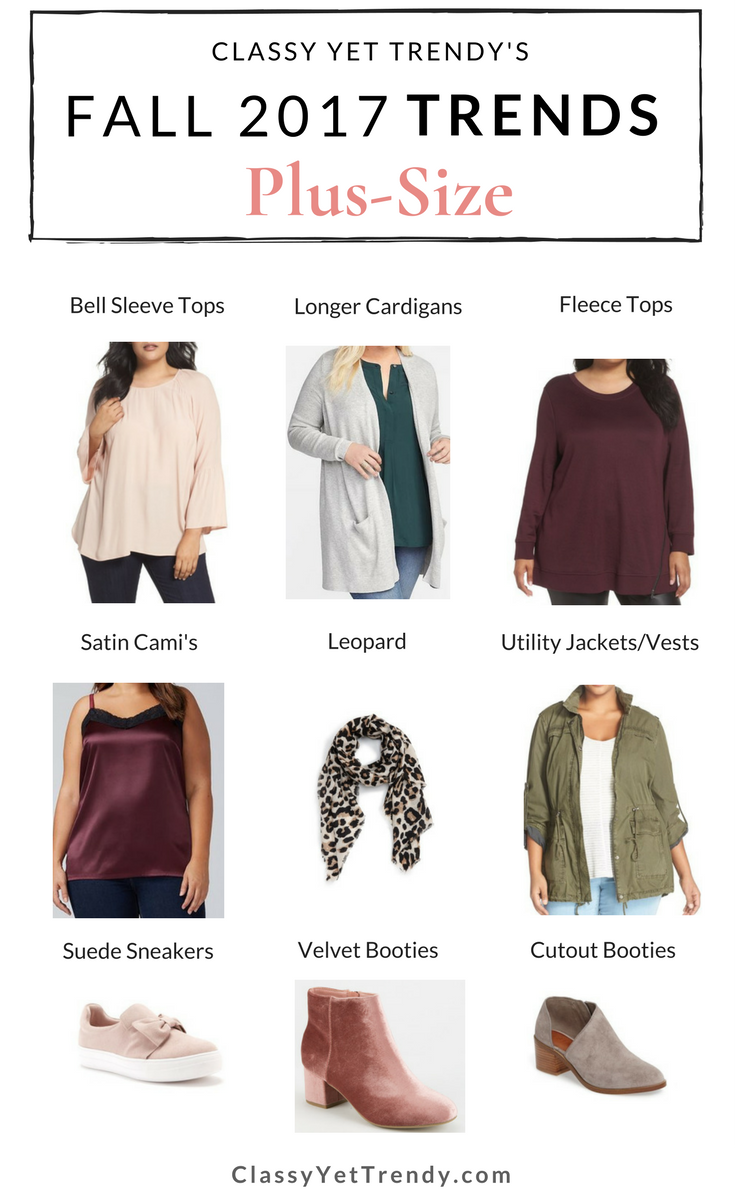 Those are the trends I've seen so far this Fall!  Which trends have you noticed?