I receive several questions each week from you all, from products I recommend to how to wear an item.  I love answering any questions you may have to help you all look your best!  You can email me any questions you may have.  I may even post your question here on the blog next time if I think others may have the same questions too.
Here's a few questions I have received lately:
Reader question #1 –  What would you suggest as a substitution for a denim jacket and a utility jacket. Oh and I am not really fond of trench coats either…I'm more in liking of the French Capsules even if I also like to look at the other wardrobes for outfit ideas.
Here are some great alternates to the denim and utility jacket with links to the items: a drape front suede jacket, a quilted vest, ponte knit blazer in another color or a sweater blazer .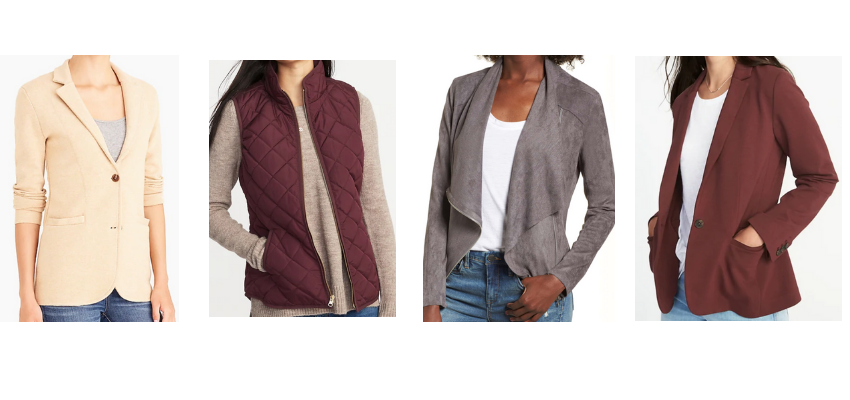 Left to right:
sweater blazer (4 colors) / quilted vest (6 colors!)/ drape front suede jacket (4 colors) / ponte knit blazer (2 colors)
hello
Reader question #2 –  "I'm looking for really comfortable leopard flats. Any suggestions?"
I recommend leopard flats from Sam Edelman. That is my favorite shoe brand and I have many pairs. All their shoes never rub blisters, are so comfortable and I can walk in them all day.  Here's a pair of leopard ballet flats, pointy toe flats and another pointy toe flat.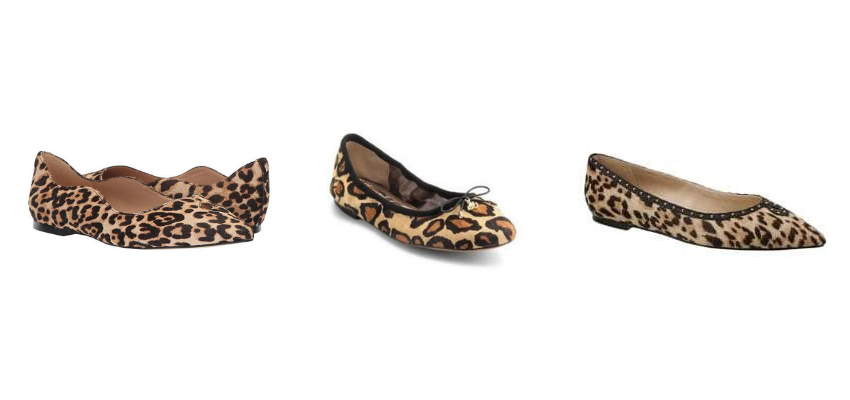 Left to Right:
Rosalie Flats / Rini Flats / ballet flats
hello
Reader question  #3 –  "I love your ideas and your Instagram photos.  I am trying to makeover myself – on a budget.   I love the look of your lovely tidy wardrobe, but don't want to throwaway a lot of clothes, as I can't afford to replace them all at once.  My wardrobe is a mess, but I'm a bit nervous of throwing a lot away.  I have bought your complete wardrobe Ebook and also the seasonal e book.  Could you advise please?"
Thank you for your email!  I am asked that question often by others starting a capsule wardrobe.  Since you are just starting a capsule wardrobe, I recommend not throwing anything away right now that is of good quality.  You can use pieces you already have that are in the eBook and packing away the others you don't need.  I use the big plastic crates you can buy at Target or Wal-Mart.  I store away my off-season clothes in them on either side of my closet.  At the end of each season, go through what you packed away and see what you want to keep and what you don't.  You can take small steps in getting rid of anything in your closet.
Thank you for your questions!  Send me any questions you may have about fashion and style and I'll be glad to help you out!