4 Ways To Add Color To Neutral Outfits
I started using a capsule wardrobe in 2015 and the first thing I realized is how important neutrals are! To make a capsule wardrobe work efficiently and yield the most outfits, you need several clothes in neutral colors. The more I use a capsule wardrobe, the more I love wearing neutrals! Because of the neutral color tones, they all coordinate with each other.
Why do neutrals work so well in a capsule wardrobe?
Neutral colors are stylish and easy to put together
They all coordinate well with one another
Neutrals are classic and are never outdated
I have been asked by a few readers about wearing neutral outfits and with a couple asking these questions: "I get tired of wearing just neutrals. How can I make my outfits more interesting?" and "Wearing just neutral colors is so boring. Do you have any ideas to liven up neutral outfits?"
If you wear all neutrals, you can add colorful shoes and accessories, so your outfits are never boring! Accessories like jewelry and scarves/bandanas are relatively cheap compared to shoes and bags, so you can buy a few each season to change up your outfits. This Textured Print Scarf will liven up a jeans and tee outfit and this Linen Blend Scarf in "pink wild bouquet" is gorgeous! Bandanas are pretty to wear in the warm months when you want to add color to your outfits but still be cool in the heat, like this Cotton Patterned Bandana in "blue horizon". If you are needing a statement necklace to wear with your work outfits, this Double Strand Crystal Garden Necklace is perfect. I'm loving this pair of Drop Earrings in Abalone Shell and this matching Pendant Necklace in Abalone Shell!
All the tops, bottoms and layers featured in today's post are included in the Simplified Style™: A Year-Round Core Closet Essentials Capsule Wardrobe. This e-Book will show you how to create a capsule wardrobe, which basic essentials you need in your closet to yield the most outfits, Over 400 Outfit Ideas for all seasons of the year, plus more! You can either wear these core closet essentials by themselves, or add shoes and accessories like the ones below to take your outfits up a notch!
CLICK HERE to get your copy today!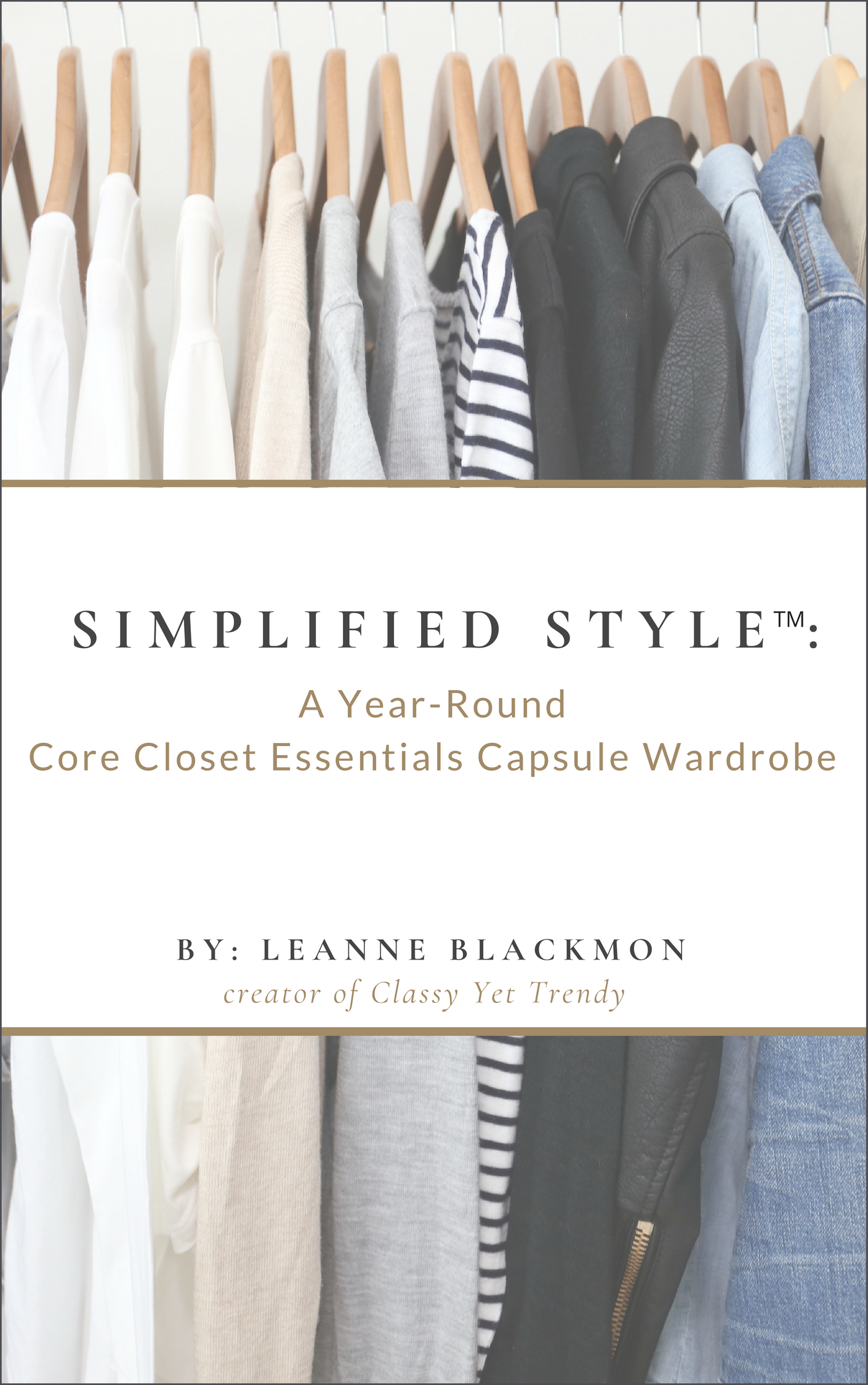 Need a few outfit ideas? Here are 4 ways to add color to your neutral outfits:

1. With Jewelry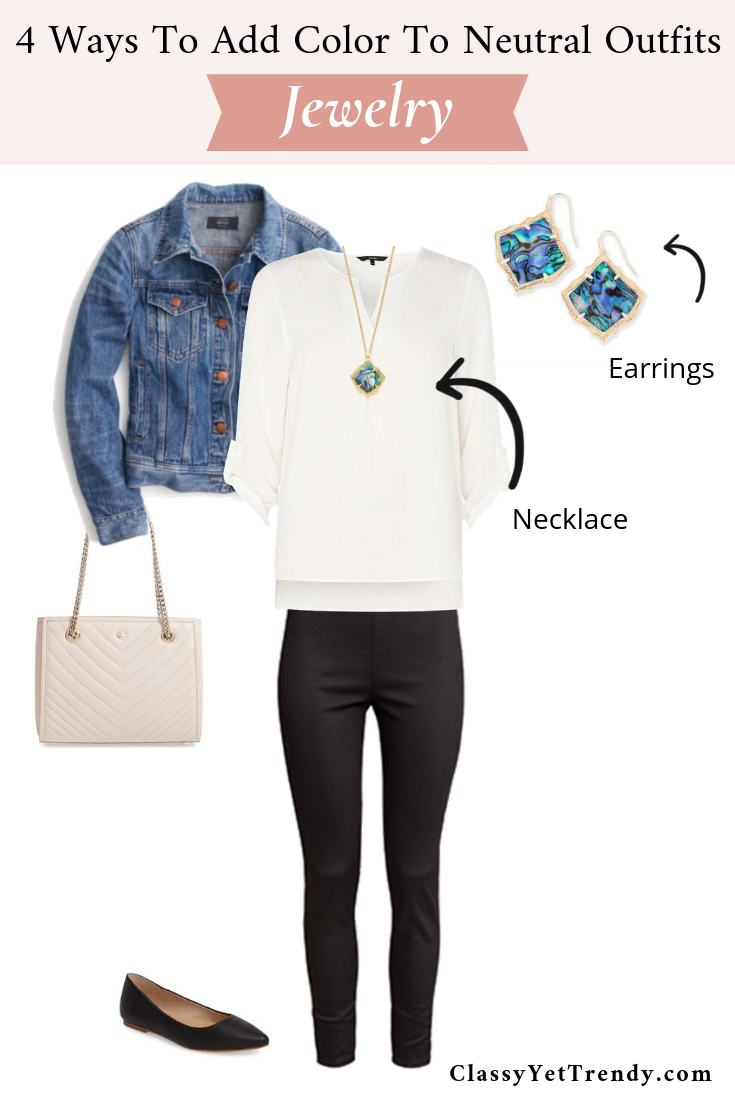 Shop The Post:
2. With a Scarf or Bandana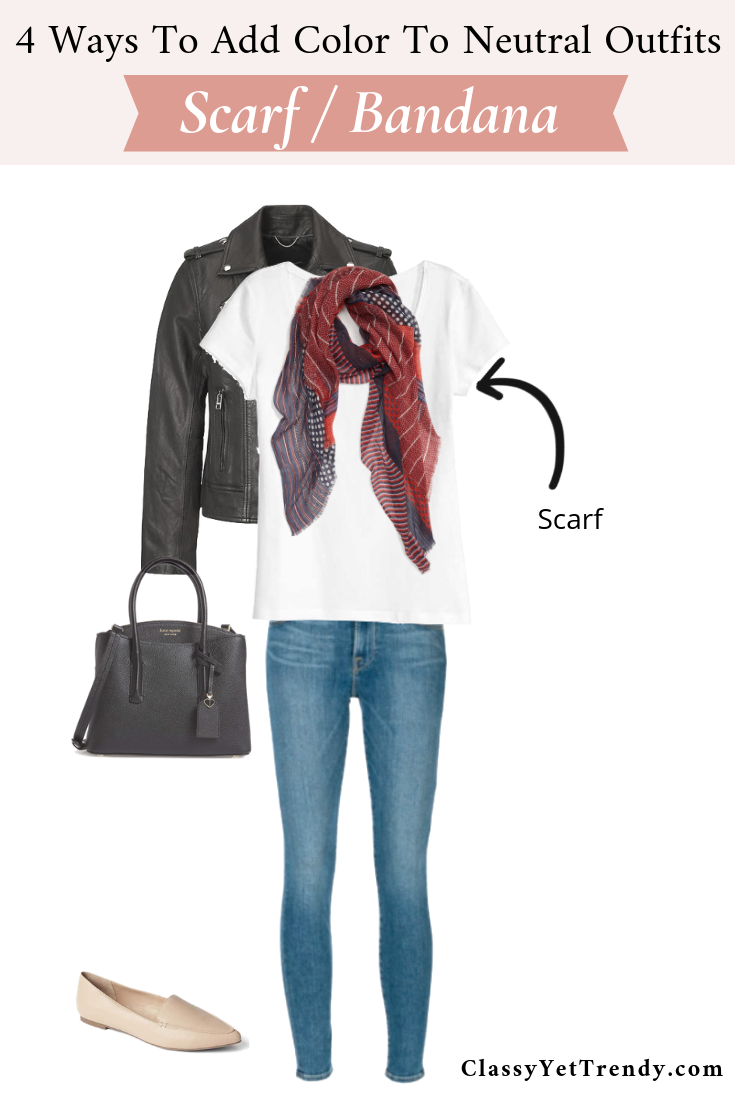 Shop The Post:
3. With a Handbag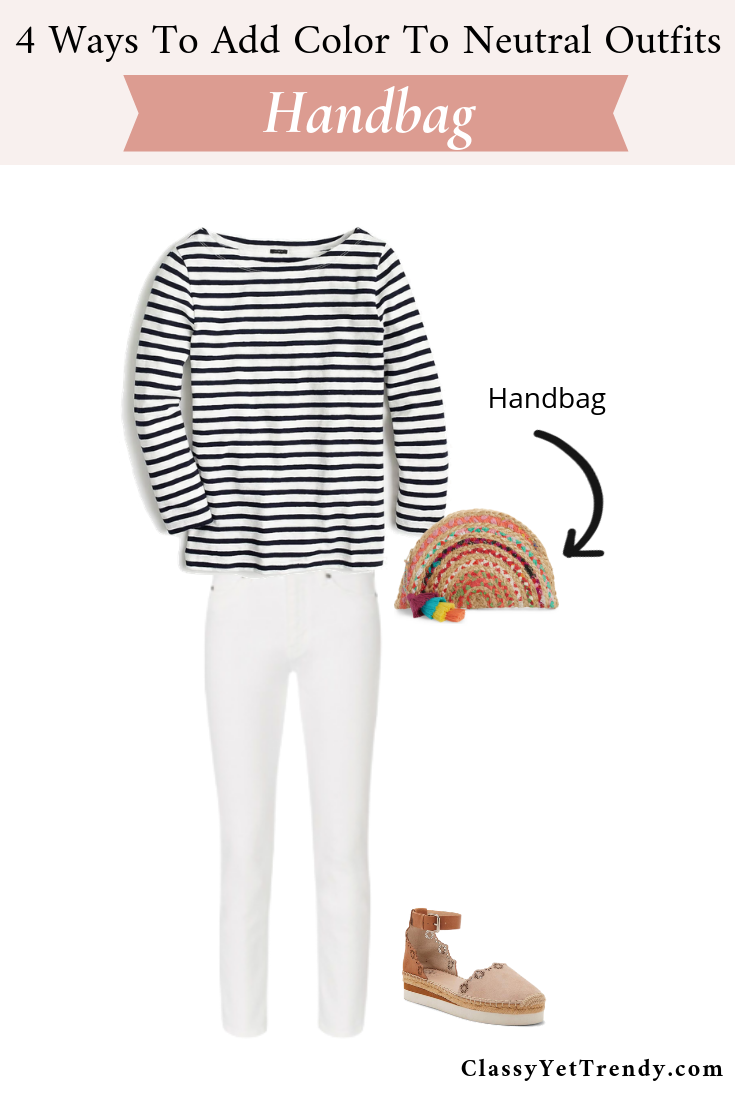 Shop The Post:
4. With Shoes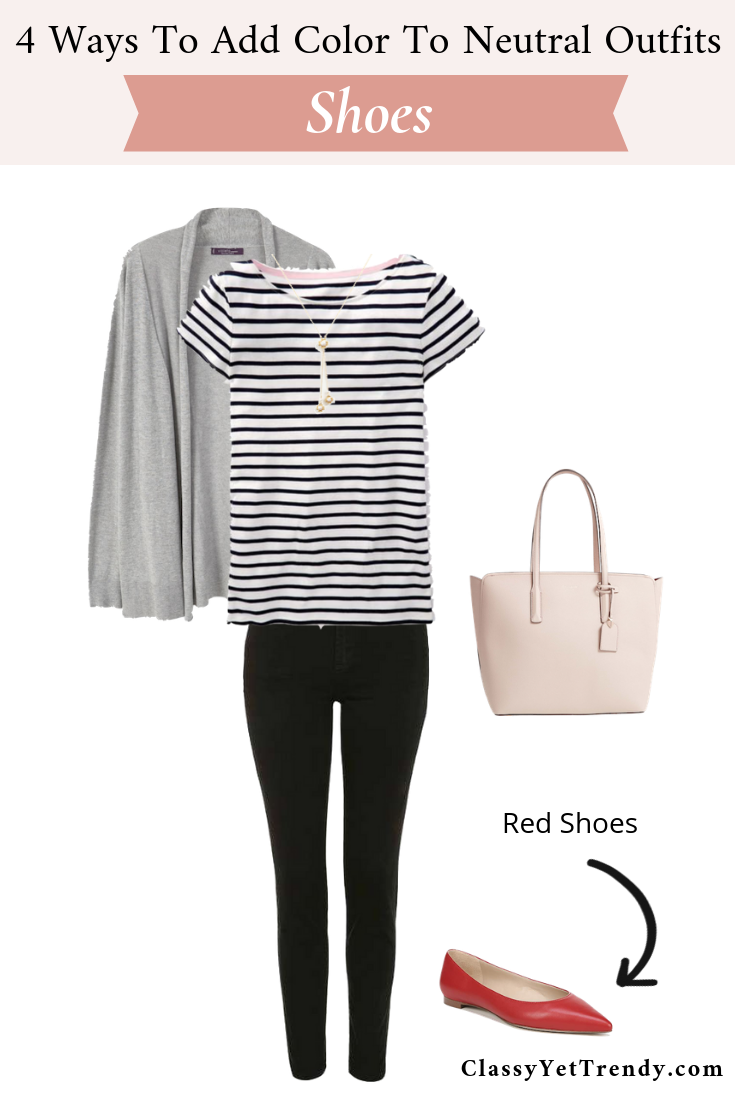 Shop The Post: