Kendra Scott Fine Jewelry Sale (exclusive link to sale)
I've been working around the clock on the revised women's Simplified Style®: A Year-Round Core Closet Essentials Capsule Wardrobe collection, which will be published tomorrow, October 22! I'm proofing the shopping links today, so it's almost ready. Simplified Style® is the best selling capsule wardrobe collection and can be used as a standalone wardrobe for all seasons of the year. Since this collection consists of all neutral classic and timeless clothes and shoes, you can use this as a base wardrobe and expand on it with additional accent color pieces in trending styles for even more outfit possibilities (a guide on expanding this wardrobe is included in the eBook)!
EXCITING NEWS! Kendra Scott is having a Fine Jewelry Sale and they sent me an exclusive link so I could share it with you all! You can get several pieces of their selected fine jewelry for up to 50% off! Not everyone knows about this special sale, as it is not announced on their website, but is just for followers of Kendra Scott Influencers. Use This Link to gain access to the sale! Sale starts today October 21 and ends October 25.
My favorite pieces on sale are the Fleur 14k Gold Necklace (also comes in white gold and rose gold) and Earrings, the Fazia 14k Gold Ring (also in white gold and rose gold) and the Chastain Rainbow Moonstone Ring.
Kendra Scott Private Fine Jewelry Sale up to 50% off!
Use This Link to gain access to the sale!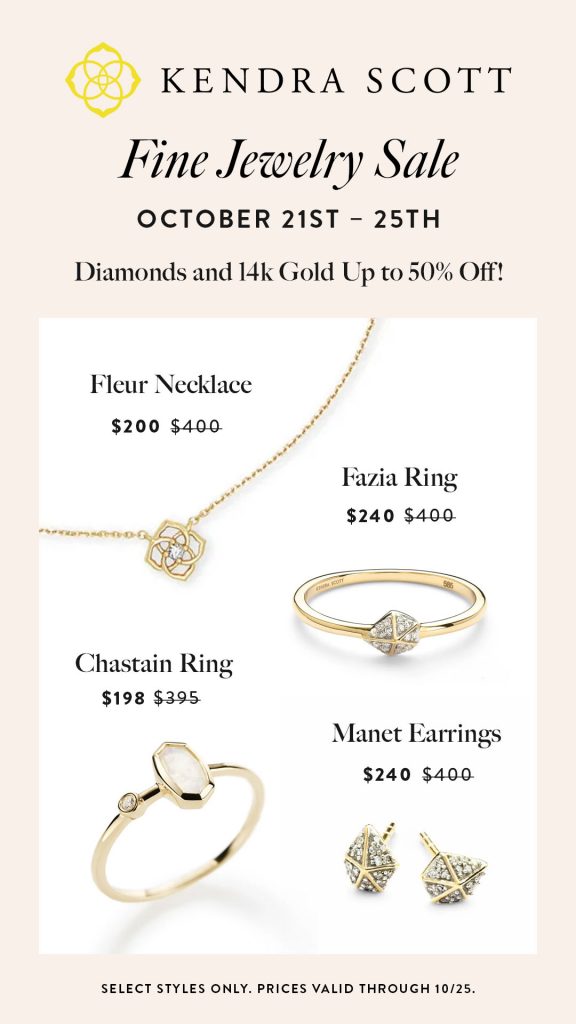 Here's another preview of Kendra Scott's fine jewelry in their private sale…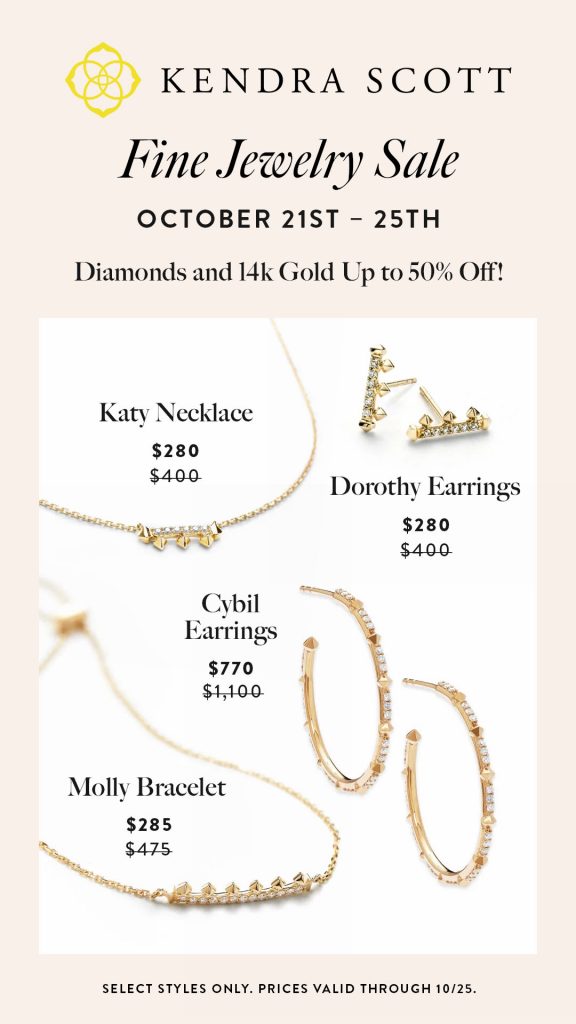 "He has saved us and called us with a holy calling, not according to our works, but according to His own purpose and grace which was given to us in Christ Jesus before time began." – 2 Timothy 1:9