Simplified Style® New Edition Is Here!
The Best-Selling capsule wardrobe collection has been updated and is available in the Capsule Wardrobe eBook Store! It's the women's Simplified Style®: A Complete Year-Round Core Closet Essentials Capsule Wardrobe.
Get your free Simplified Style® checklist below!
I created Simplified Style® in 2018 after receiving many requests for a year-round wardrobe which includes both dressy and casual outfits. Thousands of copies have been sold to women all over the world and who use it everyday. They rave how using Simplified Style® has transformed their closets and how much confidence they have gained and can get dressed quickly everyday. Simplified Style® includes the classic and timeless pieces which never go out of style and are the foundation pieces of a wardrobe.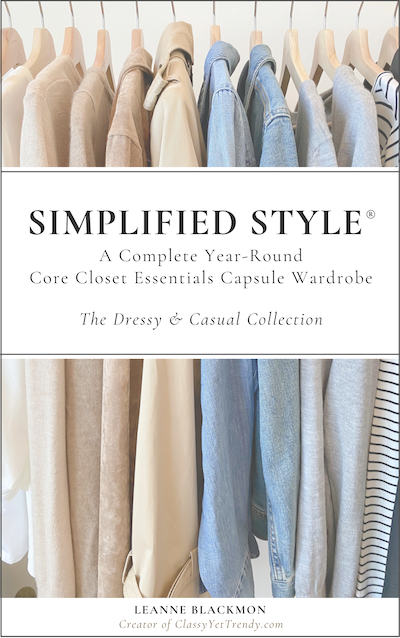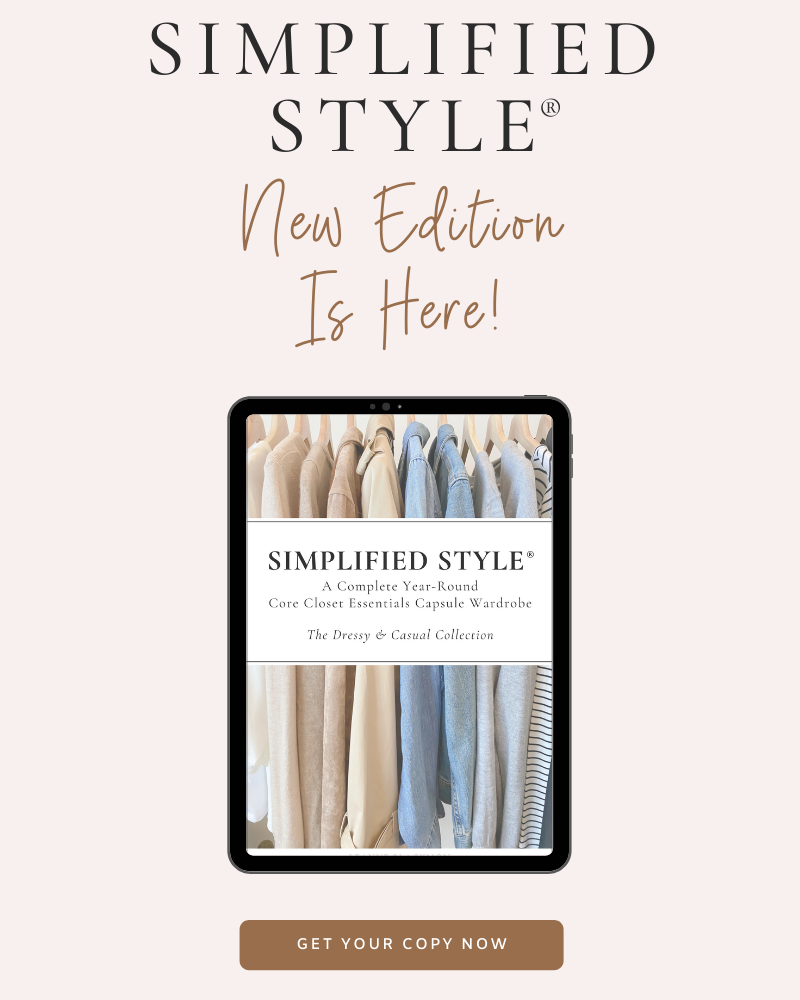 Simplified Style® includes 49 clothes and shoes in classic and timeless styles that make 450+ dressy and casual outfits! The dressy outfits are business casual outfits so you can wear them to work, out to dinner or out on the town. The casual outfits are great to wear on the weekends if you work during the week and you can also wear them throughout the week.
Simplified Style® can be:
A Complete Year-Round Wardrobe – It has all the classic and timeless dressy and casual pieces you will need for a complete wardrobe that be worn year round.

A Core Wardrobe

– Since all the pieces in this wardrobe are neutral colors and are classic and timeless pieces, you can use this wardrobe along additional pieces from your closet to create a mixable wardrobe customized for you!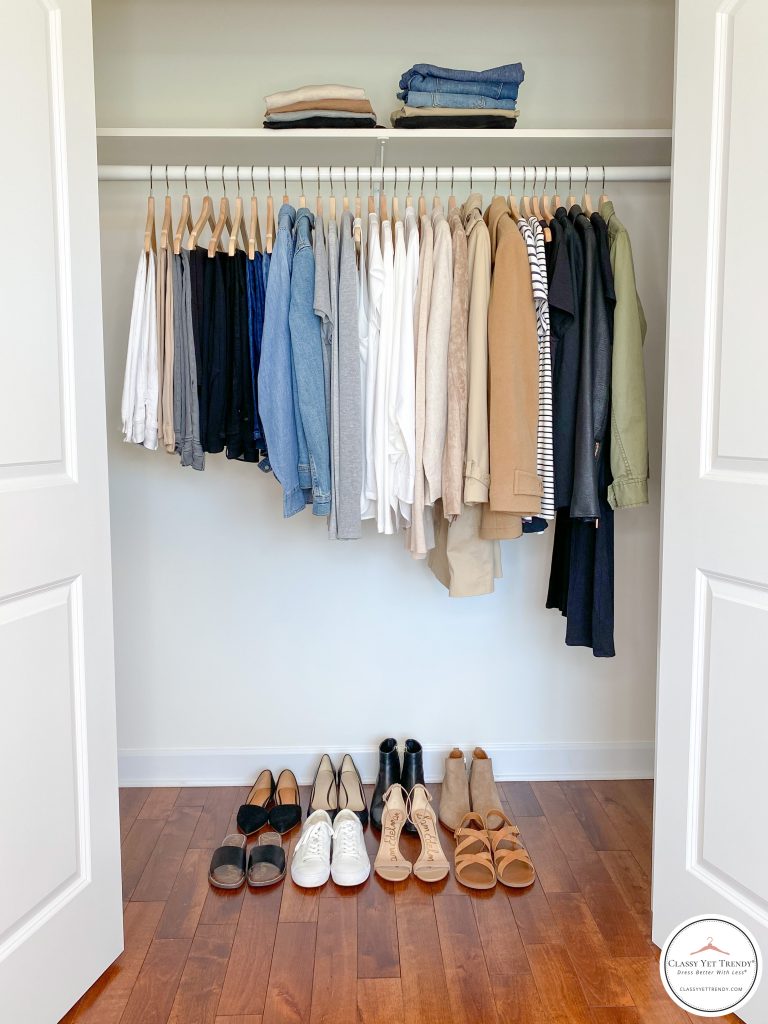 New to this 2020 edition of Simplified Style® are the Outfit Calendars! There is a Dressy/Casual combination monthly calendar and a Casual monthly calendar for each of the seasons. These can be used any month of any year, you just fill in the dates on the calendars. Plus, there is also a monthly calendar template, so you can create your own calendar!
Click on the complete capsule wardrobe checklist below to open a printable PDF file. Print out the checklist and use it to build your own capsule or buy Simplified Style® and receive: checklists for each season, visual guide of all the pieces in the wardrobe, convenient Regular, Plus and Petite shopping links, over 450+ outfits for all seasons of the year using pieces in the wardrobe, outfit calendars for all season (so you always know what to wear!), plus more!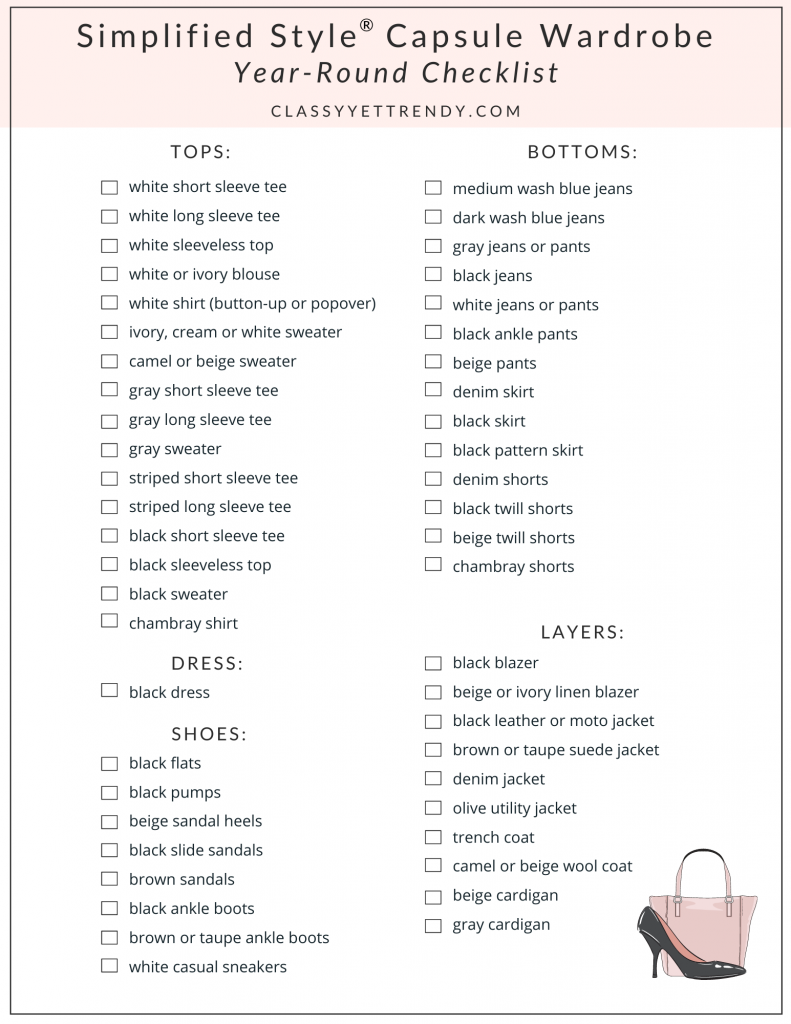 Simplified Style® can be viewed on any computer or device. It is recommended that when you download the eBook, that you save it to your computer, device or online storage account for easy, convenient access.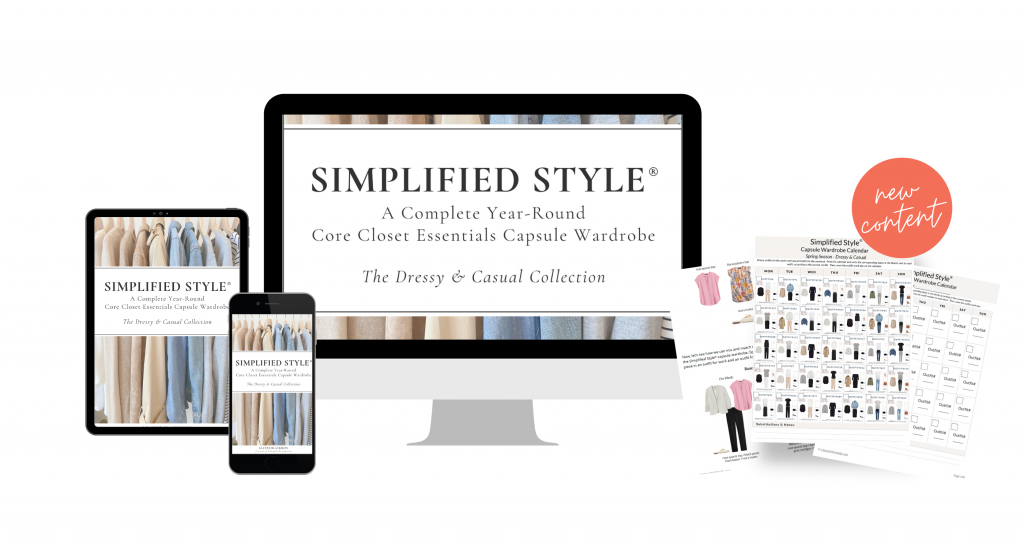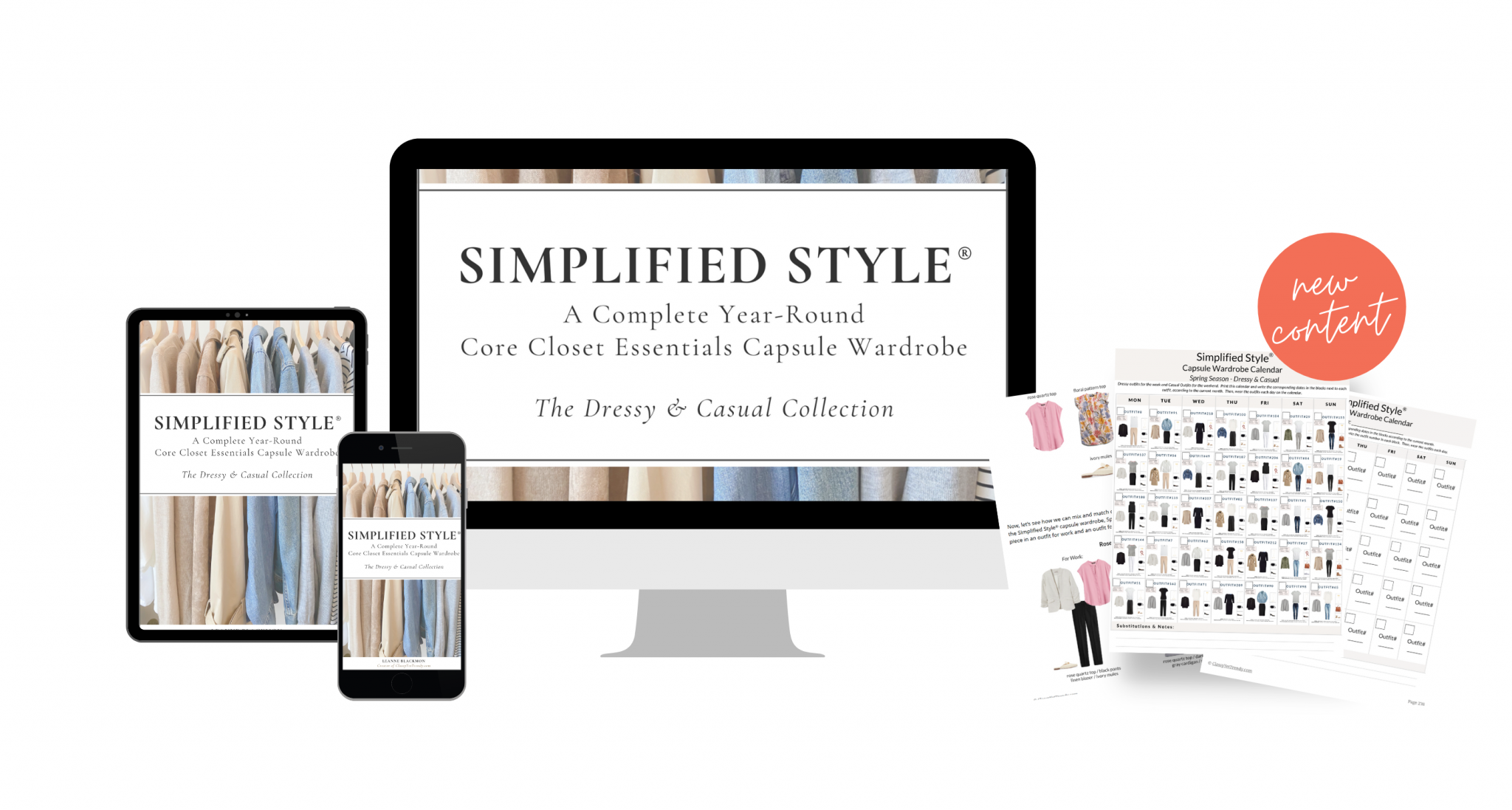 Leanne, the creative stylist behind Classy Yet Trendy, uses Simplified Style® to create her own capsule wardrobe for her closet each season. Sometimes she includes a few trending items every season in her capsule and she uses Simplified Style® as a base to build her own customized capsule! You can see which pieces from Simplified Style® she uses in her own capsule wardrobes here.