Holiday Capsule Wardrobe: 9 Pieces = 9 Outfits
Do you have several events to attend during the holidays and need to know what to wear? If you have a holiday party at your job, a holiday luncheon with friends, a Christmas Eve dinner and Christmas Day lunch with family, you want to look your best, but you don't want to buy a whole wardrobe to go everywhere during the holidays.
I have a holiday mini capsule wardrobe, which includes 9 tops, bottoms and shoes, which will mix and match to create 9 outfits! This mini capsule includes several wardrobe foundation pieces, which are similar ones included in Simplified Style®: Dressy & Casual Capsule Wardrobe. Simplified Style® is a year-round capsule wardrobe collection, which includes all classic and timeless wardrobe foundation pieces in neutral colors. This capsule collection includes 400+ outfits for all seasons of the year and also includes convenient shopping links for all pieces in the capsule, plus casual and dressy outfit calendars for all seasons, how to expand the capsule to include color, plus more!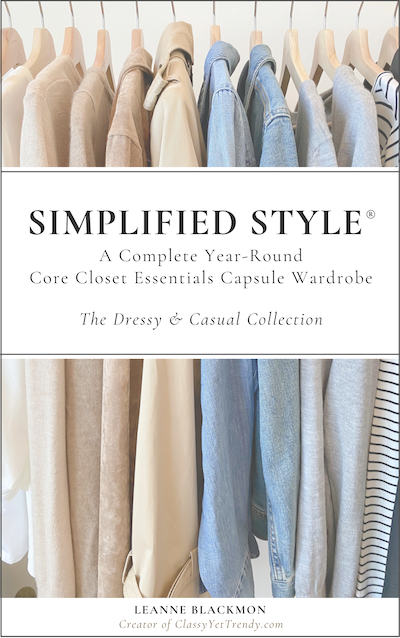 When the holidays are over, you can still wear all the pieces in this holiday capsule, so you don't waste money on unused clothes or shoes in your closet!
You can use the shopping links below to shop the pieces online for delivery in time for the holidays. If you have similar pieces already in your closet, you can use the ones you have!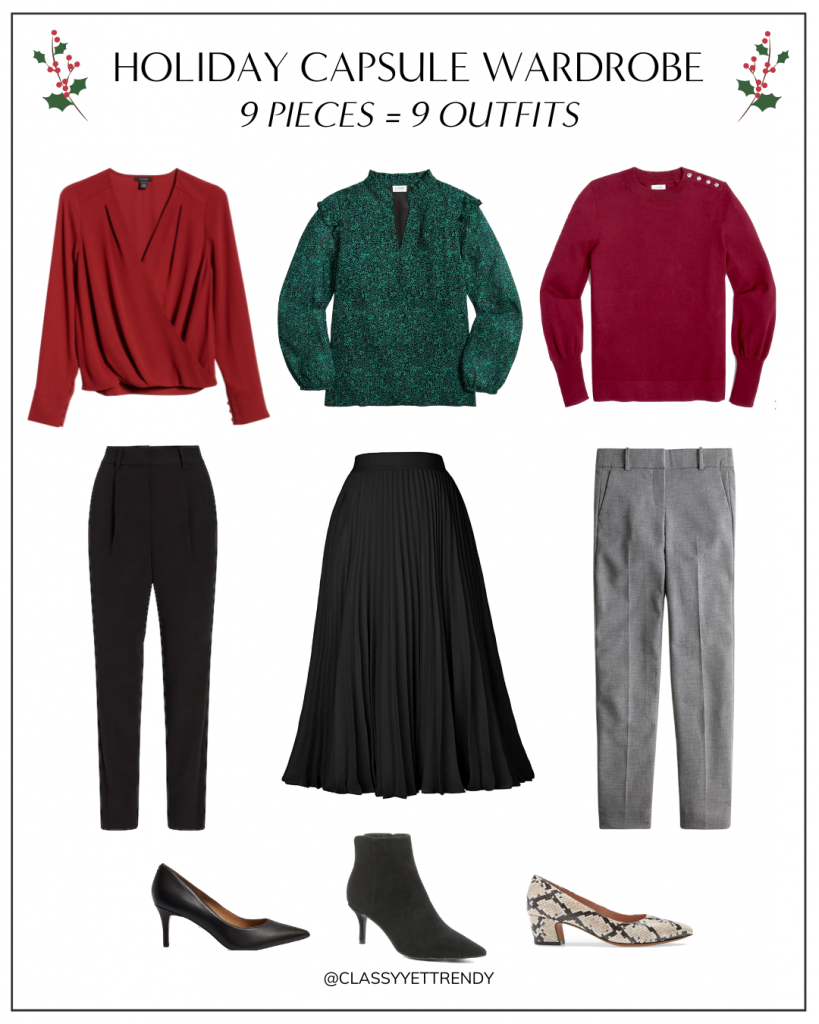 TOPS:
Red Drape Front Top / Green Top / Burgundy Puff Sleeve Sweater
BOTTOMS:
Black Pants / Black Pleated Skirt / Gray Pants
SHOES:
Black Pumps / Black Boots / Patterned Pumps
SHOP THE HOLIDAY CAPSULE WARDROBE:

SHOP THE ACCESSORIES:

Outfit #1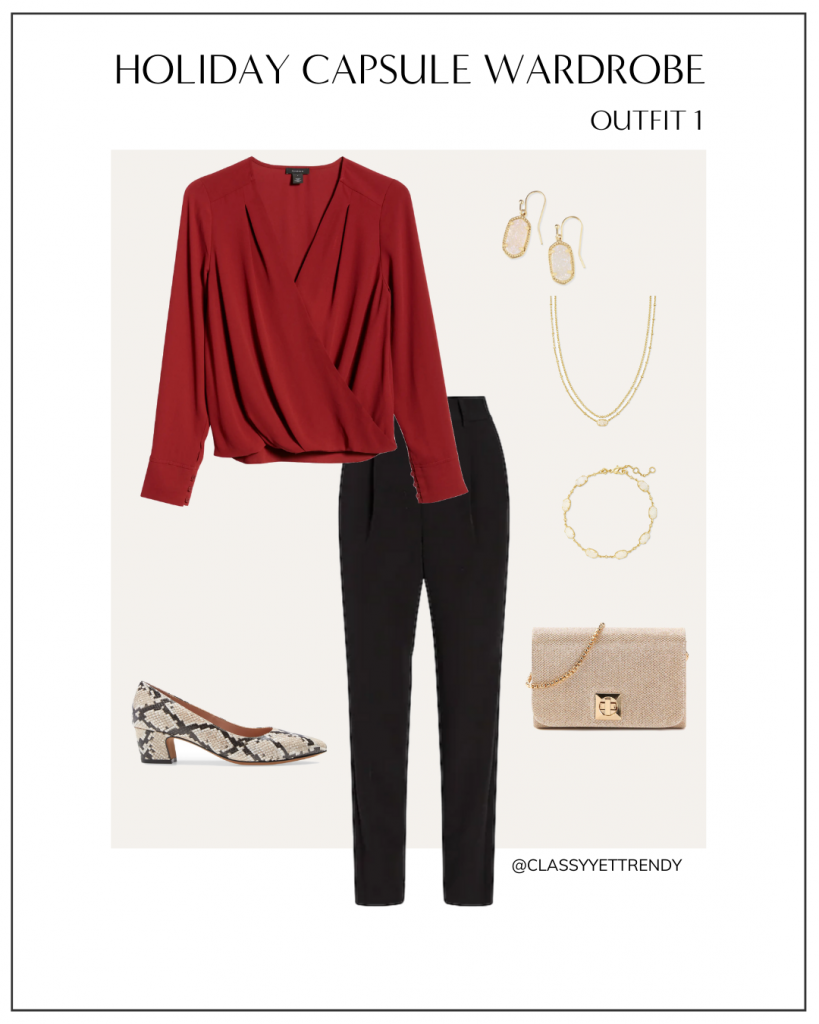 Shop the Outfit:

Outfit #2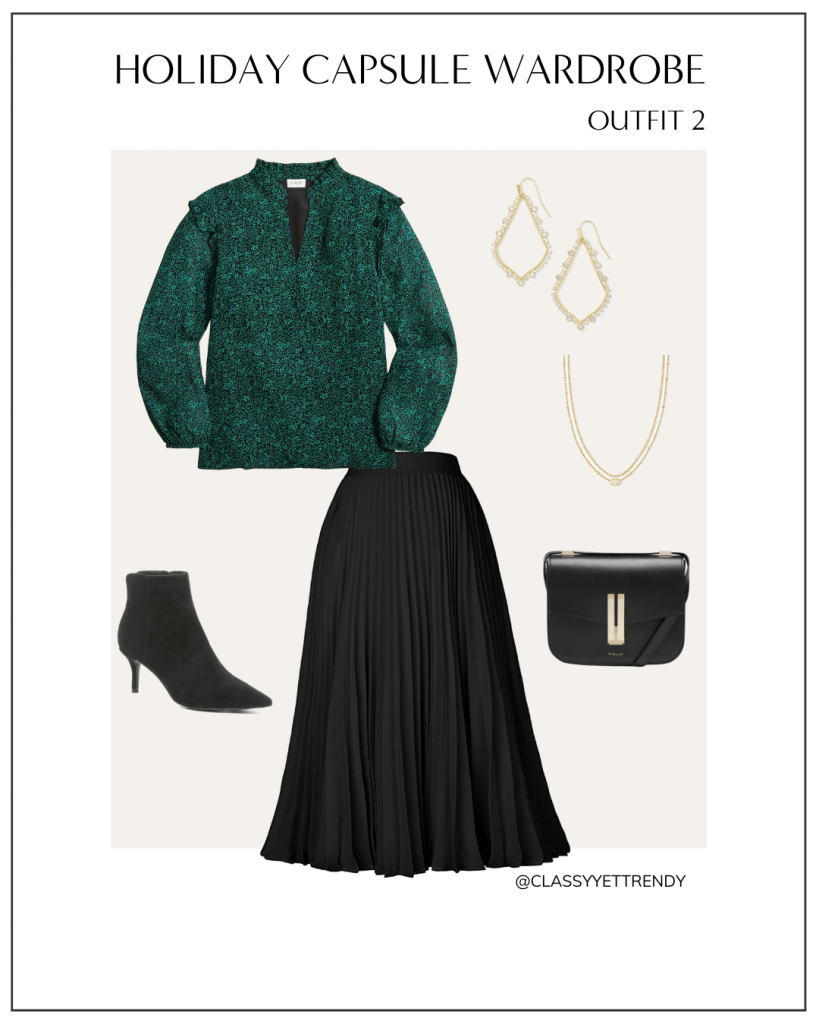 Shop the Outfit:

Outfit #3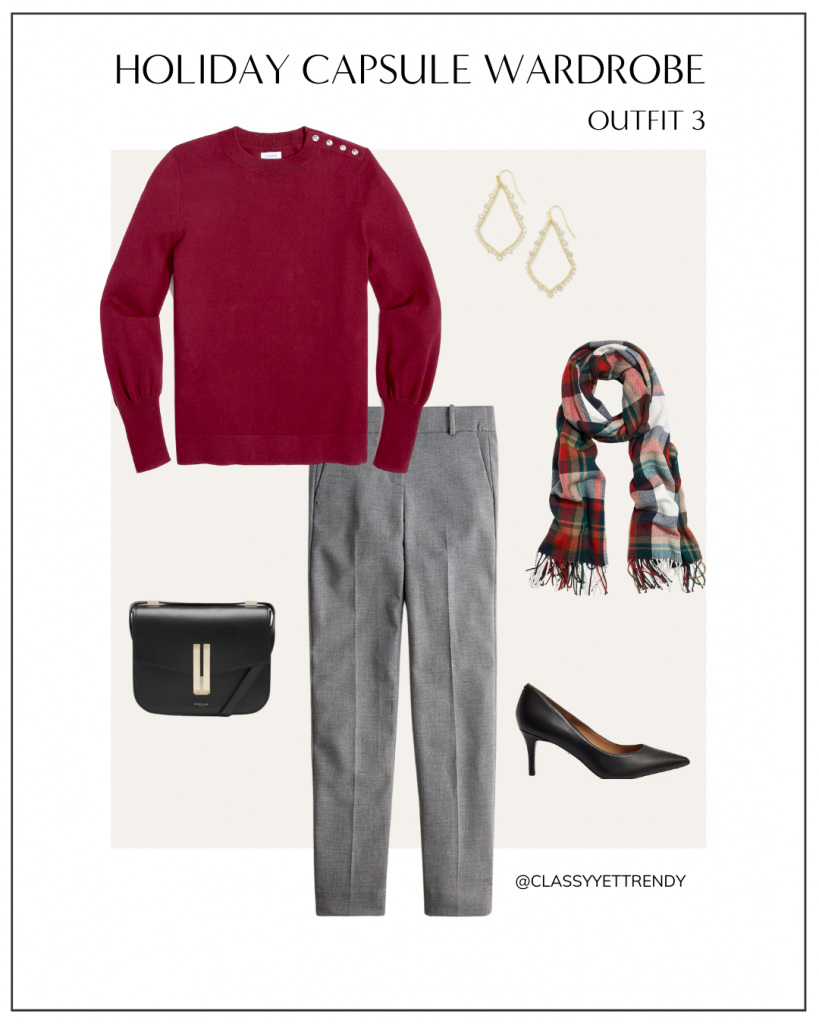 Shop the Outfit:

Outfit #4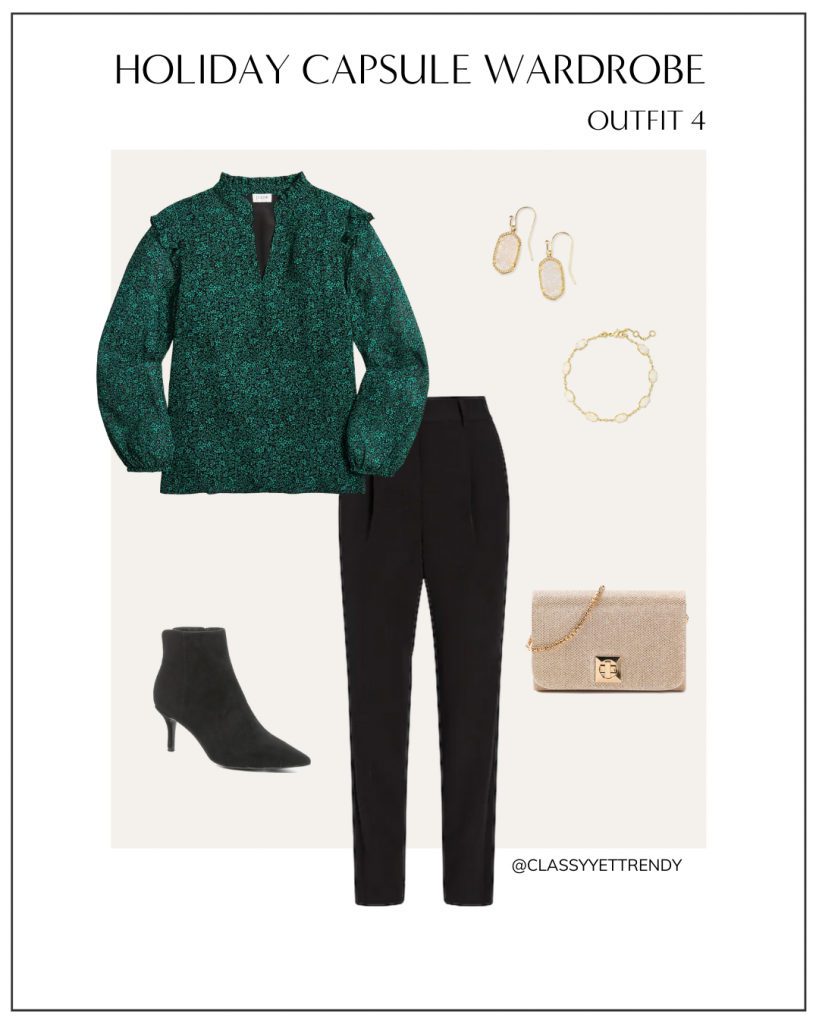 Shop the Outfit:

Outfit #5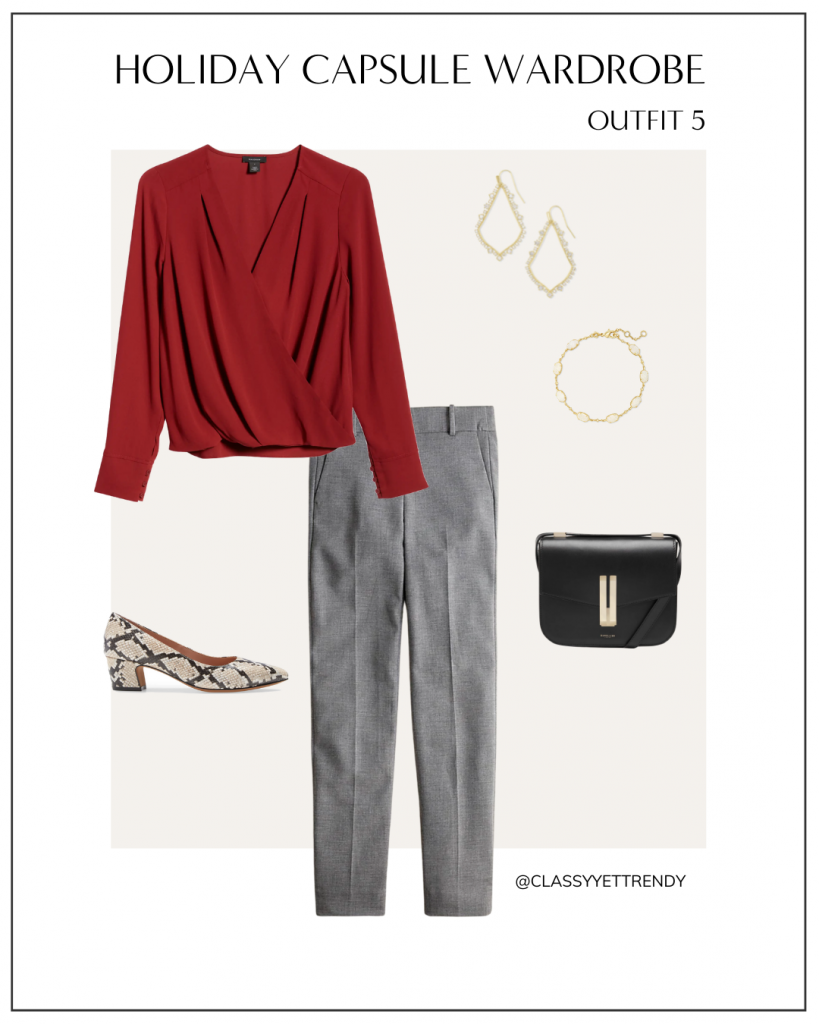 Shop the Outfit:

Outfit #6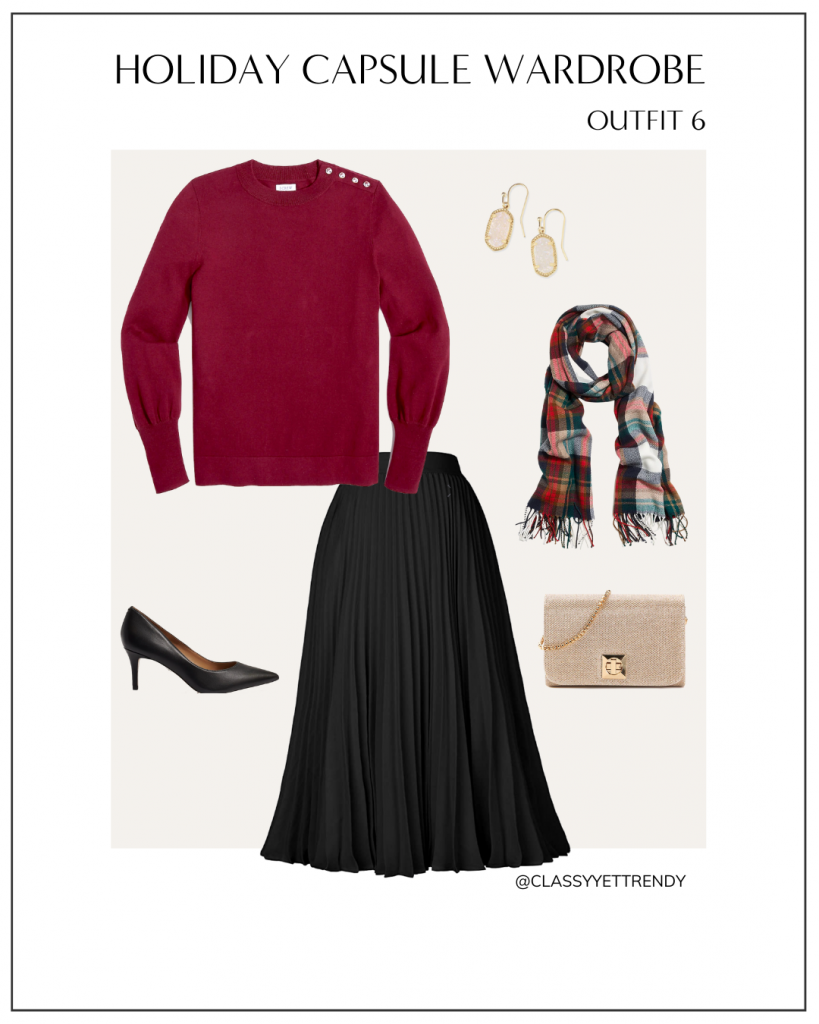 Shop the Outfit:

Outfit #7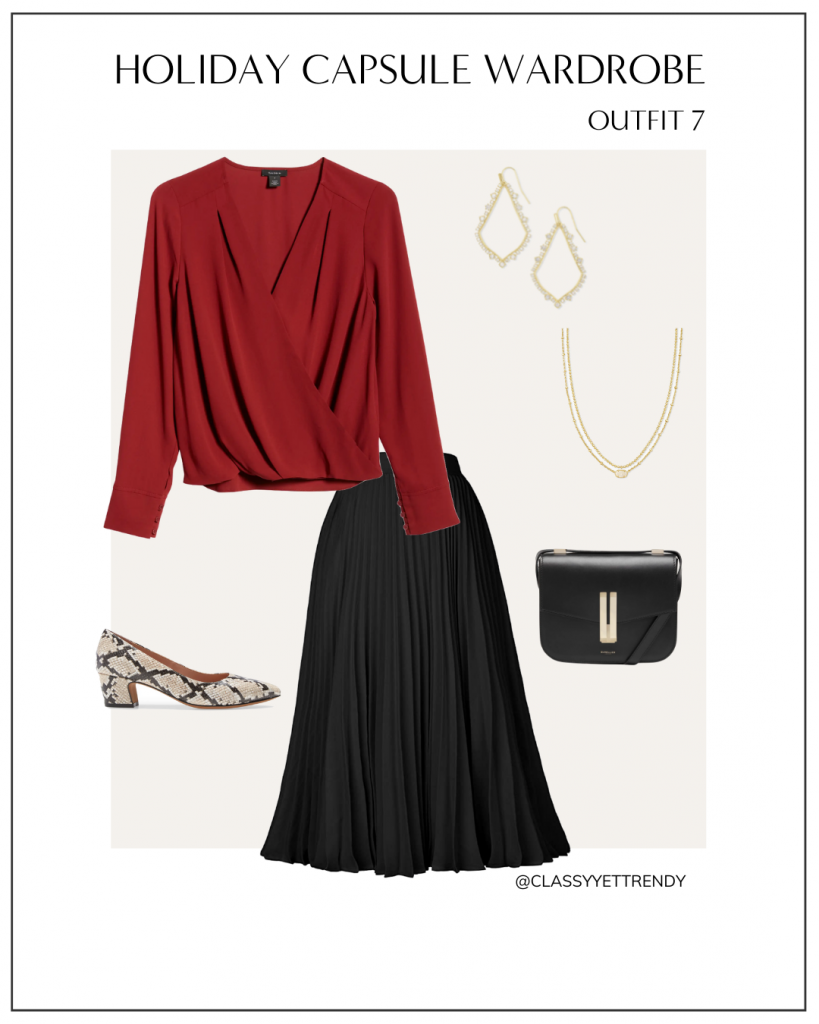 Shop the Outfit:

Outfit #8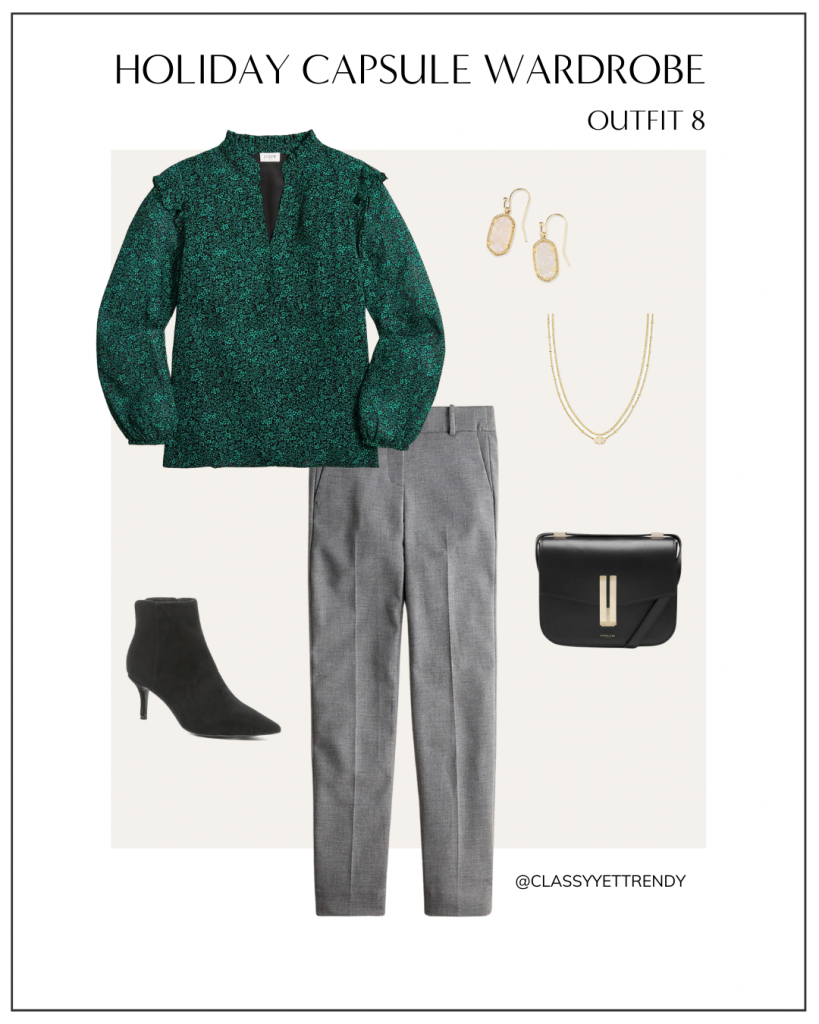 Shop the Outfit:

Outfit #9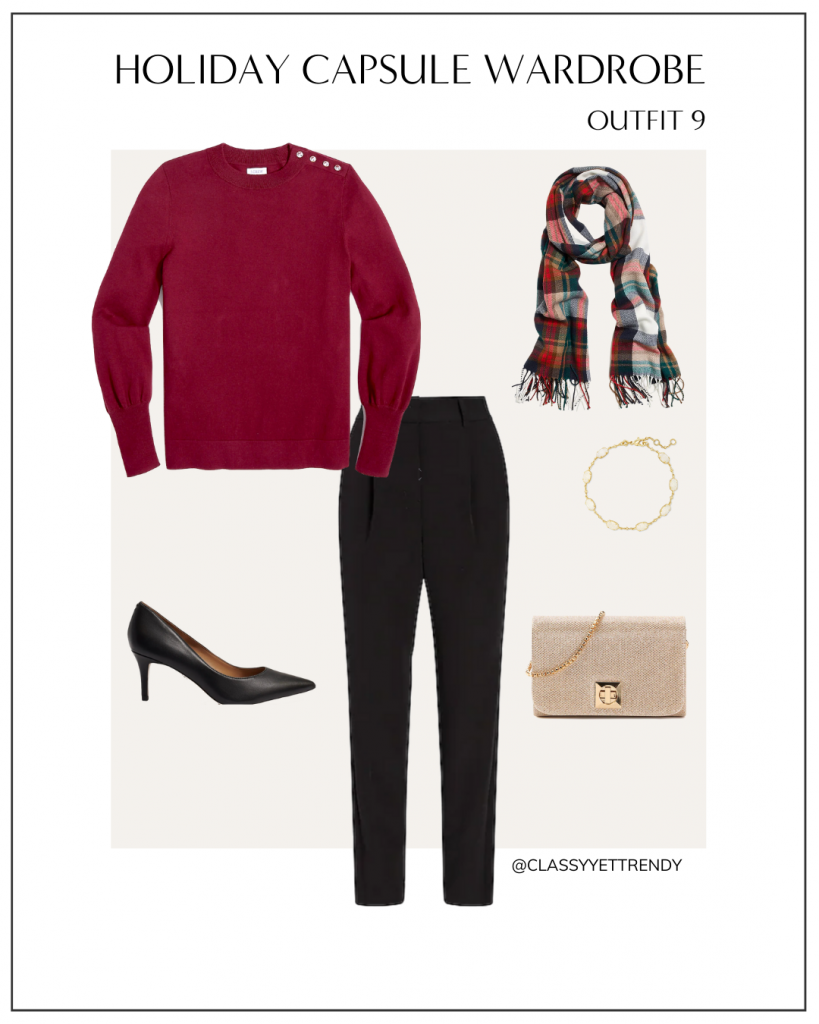 Shop the Outfit:

Thank you for visiting the Classy Yet Trendy blog!
A Bit Of Inspiration For Your Day:
"In the same way, let your light shine before others, that they may see your good deeds and glorify your Father in heaven." – Matthew 5:16