The Smart Casual 10 x 9 Challenge
I'm doing a closet challenge…the Smart Casual 10 x 9 Challenge #smartcasual10x9! You might be thinking what is a 10 x 9 Challenge? It is where you wear 10 items for 9 days. You only wear those 9 items for 10 straight days. I have seen these challenges on other blogs and they not only look fun, but it is a way to really test your capsule wardrobe to see if it works for you and your lifestyle.
A couple of weeks ago I created this Smart Casual mini capsule wardrobe using 10 pieces, which makes 9 outfits. I had an overwhelming response to this, with many of you saying you really liked this capsule and some of you want more of them!
Mary with @this_littlecloset on Instagram, who uses a capsule wardrobe in her closet and also follows the Classy Yet Trendy capsule collections, had the idea of doing a #smartcasual10x9 challenge. This challenge uses pieces from the Smart Casual mini capsule blog post and wearing the 9 outfits in the blog post each day of the challenge!
HOW TO JOIN THE #smartcasual10x9 CHALLENGE
1. Check out the blog post and select the items or similar items that are in your closet.
https://classyyettrendy.com/2022/04/how-to-create-a-smart-casual-capsule-wardrobe-10-pieces-9-outfits.html/
(I am going to #shopmycloset and substitute a couple of items with things I already have).
2. Post your outfits starting Mon, April 25-Tuesday, May 3.
3. Start wearing outfit 1 on day 1…
4. Use the tag #Smartcasual10x9 in your post
THE TIMEFRAME OF THE CHALLENGE
The #smartcasual10x9 challenge starts today, April 25 and ends on May 3.
THE SMART CASUAL MINI CAPSULE WARDROBE
The exact 10 items are from the blog post shown below. To see the full blog post, click here.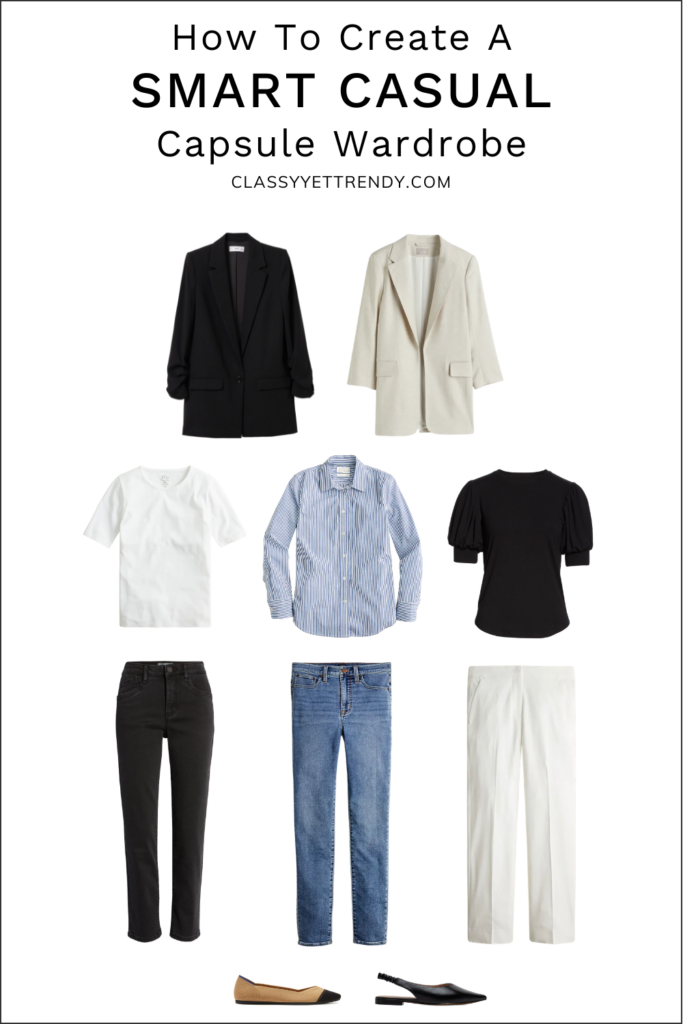 OUTFITS I WILL BE WEARING
I will be sharing what I will be wearing in the challenge everyday on Instagram @classyyettrendy. At the end of the challenge, I will post a blog post recapping what I wore during the challenge.
EVERYTHING IN MY CAPSULE WARDROBE
I shopped my closet and am using similar pieces I have to include in my Smart Casual capsule wardrobe. Here are the pieces I am including: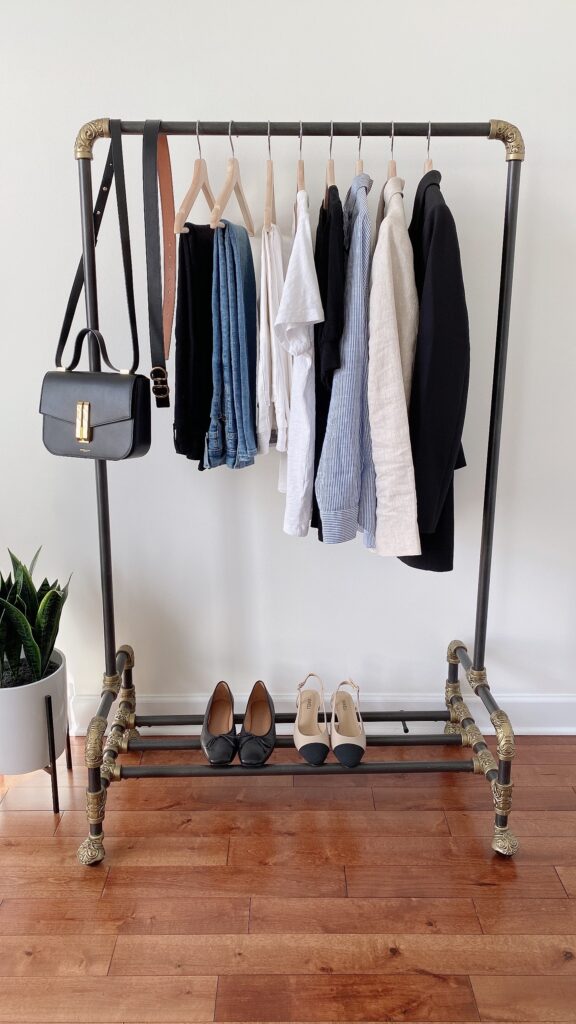 THE 10 PIECES:

ACCESSORIES: