Affordable Cold Weather Essentials
Thank you to Walmart and LTK for sponsoring this post. As always, all opinions are my own.
When cold weather arrives, you want to have pieces in your closet to keep you toasty warm. Walmart is the place to find affordable cold weather winter essentials that you need. Several pieces I'm wearing are included in the post on my blog from last week, "16-Piece Capsule Wardrobe For The Holidays With Walmart".
Walmart has many items to choose from to wear now if cold weather has already arrived where you live! From basic cold weather essentials, like anorak coats and puffer jackets to beanies and boots, Walmart has them! What's great about shopping at Walmart is everything is affordable, so you won't break the bank when you need cold weather essentials for your closet. I especially like Walmart's own brands like Time & Tru, Scoop and Free Assembly!
Be sure to visit Walmart's Cold Weather Shop for more cold weather essentials!
I saw this Reversible Quilted Vest when I was in Walmart and I knew I had to add it to my closet! The "olive dusk" color is lovely and looks great over tops, tees and sweaters. Plus, it's reversible! One side is quilted, like I'm wearing it below and the other side is fleece, so it's like you are getting two vests in one! This vest comes in several colors to choose from; the "pink smoke" and "dark raspberry" colors are especially beautiful! If you have mild winters where you live, this vest would work well for you. See another photo below where I'm wearing the vest showing the fleece side.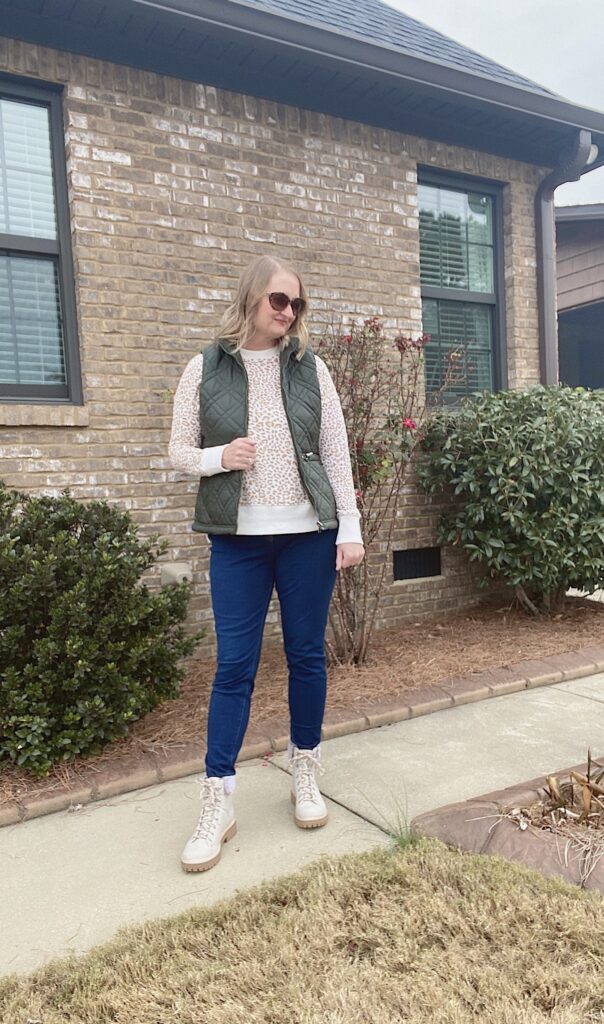 Here I am wearing the vest reversed to the fleece side, which adds texture to the outfit…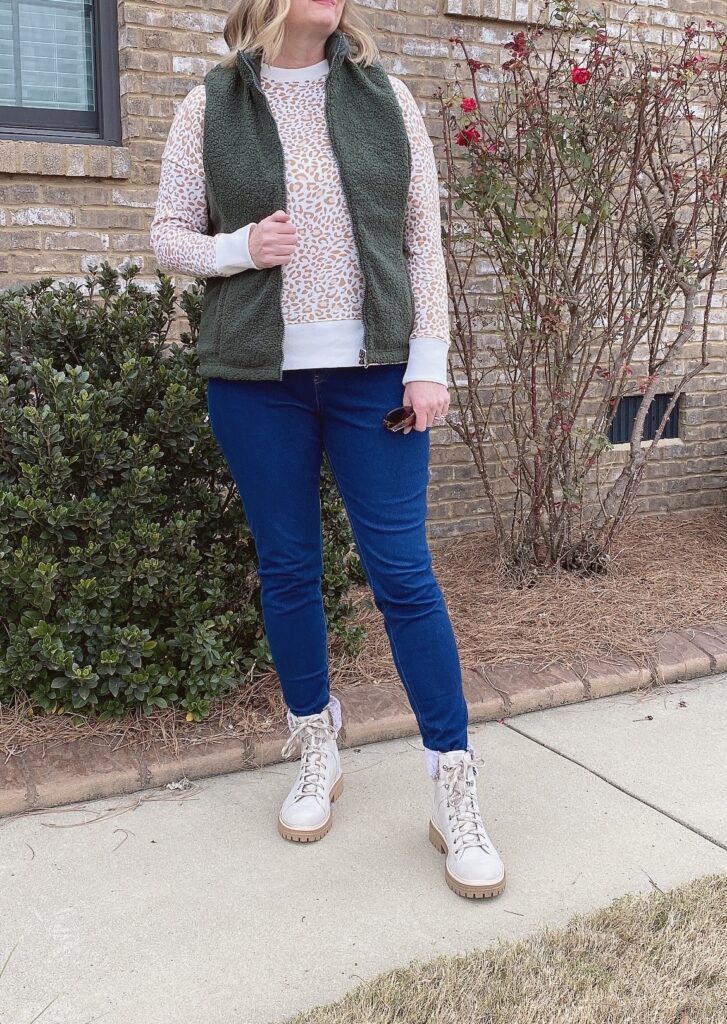 A shoe that's great to wear in the cold weather is a pair of thick tread shoes, like these Faux Fur Collared Hiker Boots in the "bone" color. They are very comfortable with cushioned memory foam and have a durable traction sole.
I'm also wearing this Time & Tru Sweatshirt in "Papyrus Beige Print" color, which comes in other colors too. I like how these Time and Tru Women's High Rise Jeggings in "dark denim" color fit. They are a smooth denim and have stretch with the spandex blend material.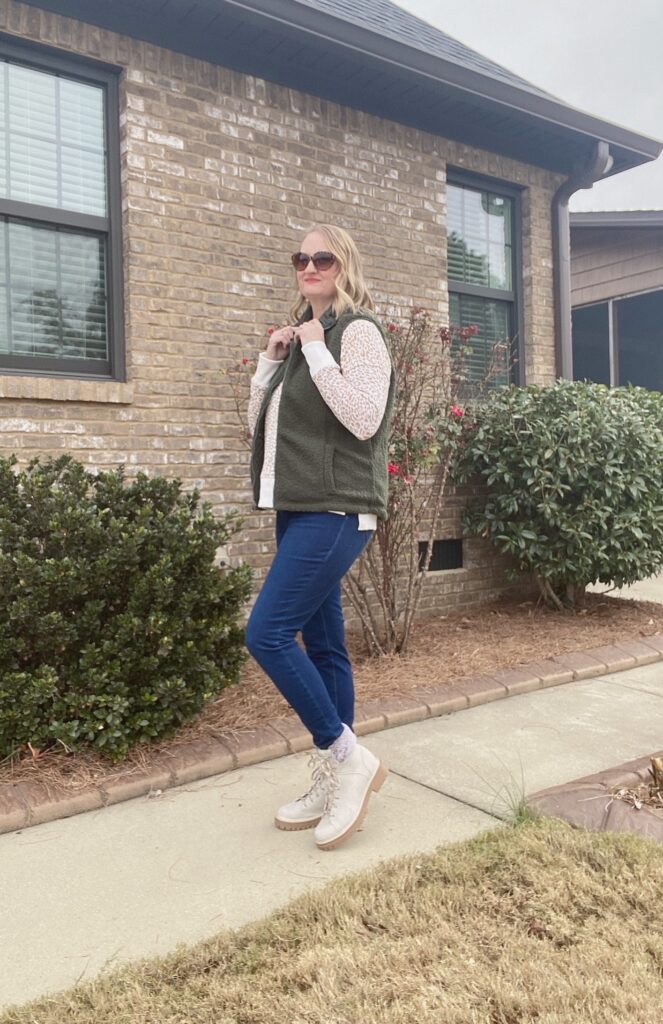 Shop My Outfit:

I've found several cold weather essentials at Walmart that I would add to my closet…
Coats and Jackets

Shoes

Beanies, Scarves & Gloves

Thank you for visiting the blog!
I hope you enjoyed this post!