Navy and Gray Smart Casual Fall Mini Capsule Wardrobe
Thank you to Walmart and LTK for sponsoring this post. As always, all opinions are my own.
Last week, I shared a Smart Casual Fall Mini Capsule Wardrobe with black as the base color. I created another smart casual mini capsule wardrobe with navy and gray as the main colors. The navy and gray colors are great alternate neutral colors to have in your capsule wardrobe. They are both cool colors which look great on those with cool skin tones.
I found several clothes and shoes on Walmart which are perfect for a smart casual wardrobe! I created this mini capsule wardrobe with tops, bottoms, layers and shoes, plus accessories, all on Walmart! Walmart is a great place to find affordable clothes, shoes and accessories that is easy on your budget. Whether you are just starting to build your closet with workwear or you want to add several smart casual outfits to your closet, shop Walmart first to find your foundation pieces for the fall season. Walmart carries both their exclusive brands that you cannot find anywhere else, like Free Assembly, Scoop, Time and Tru (my personal favorite), plus Lands End, Sophia Jeans by Sophia Vergara and Madden NYC.
What Styles Are Smart Casual?
Smart Casual style includes well-fitted, neat and office-appropriate pieces that are slightly less formal than a business-casual or business-professional dress code. Smart casual is much more elevated and put-together than just casual wear.
Here are a few "Smart" example pieces you can include in your outfits:
tailored blazer
sweater blazer
trench coat
blouse
trousers
skirt
flats
pumps
loafers
structured bag or work tote
simple leather belt
Here are a few "Casual" example pieces you can include in your outfits:
t-shirt / tee (a slim-fitted one looks best)
non-distressed jeans (medium wash or dark wash)
button-down shirt
sweater
pants
casual sneakers
Where To Wear Smart Casual
You can wear Smart Casual style mostly anywhere! Here are a few places to wear your outfits:
Workplace – Some workplaces allow smart casual in their dress code, so check to see if you can wear smart casual to your workplace.
Events – like luncheons, conferences or meetings.
Weddings and Graduations
Shopping
Restaurants


The 11-Piece Smart Casual
Fall Mini Capsule Wardrobe
Click on any of the collages below to shop them on the LTK app!
All the clothes, shoes and accessories are on Walmart.com, which makes it easy to get all the pieces in this capsule wardrobe! You can expand this capsule and include additional blazers, cardigans, jackets, pants and shoes.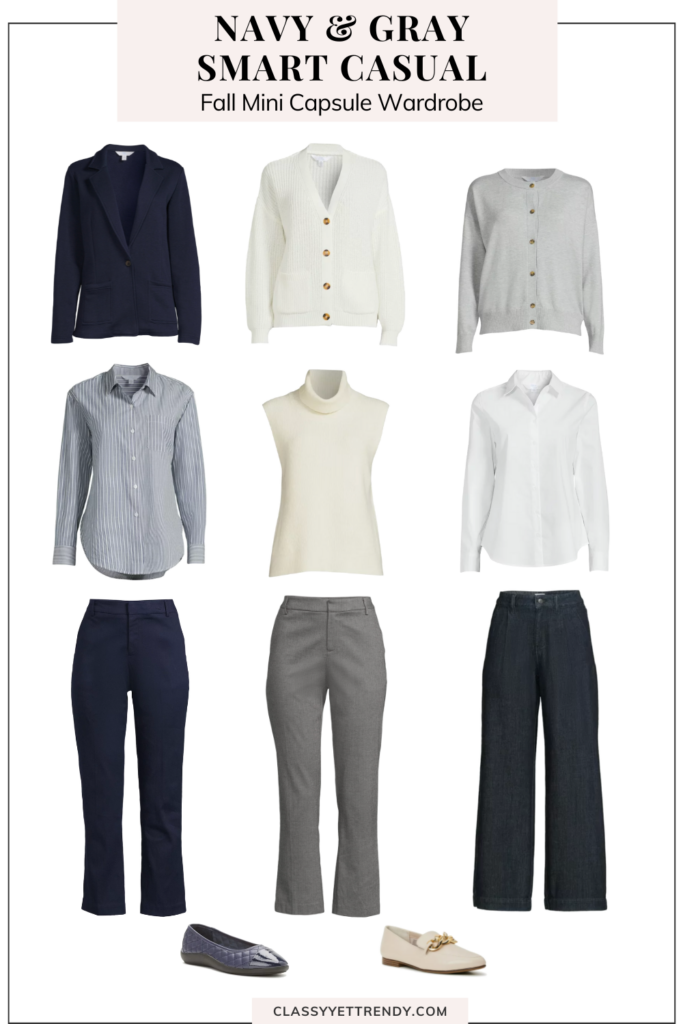 The Layers
Navy Blazer
Ivory Cardigan
Gray Cardigan
The Tops
Blue Stripe Shirt
Ivory Sleeveless Sweater
White Shirt
The Bottoms
Navy Pants
Gray Pants
Wide Leg Trouser Jeans
The Shoes
Shop The Capsule Wardrobe: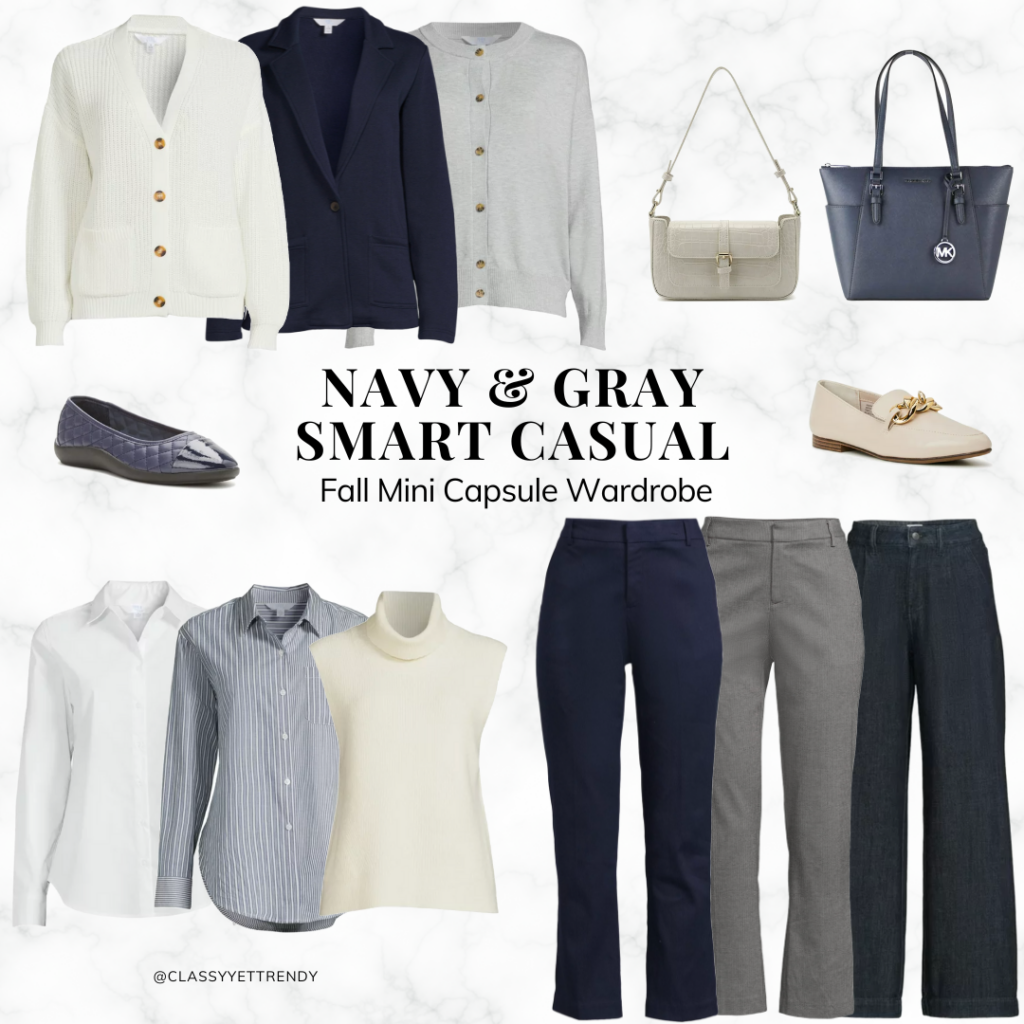 Shop The Accessories:
9 Outfits:
Let's mix and match the clothes and shoes to create 9 outfits. Add the accessories to complete your outfits!
Outfit #1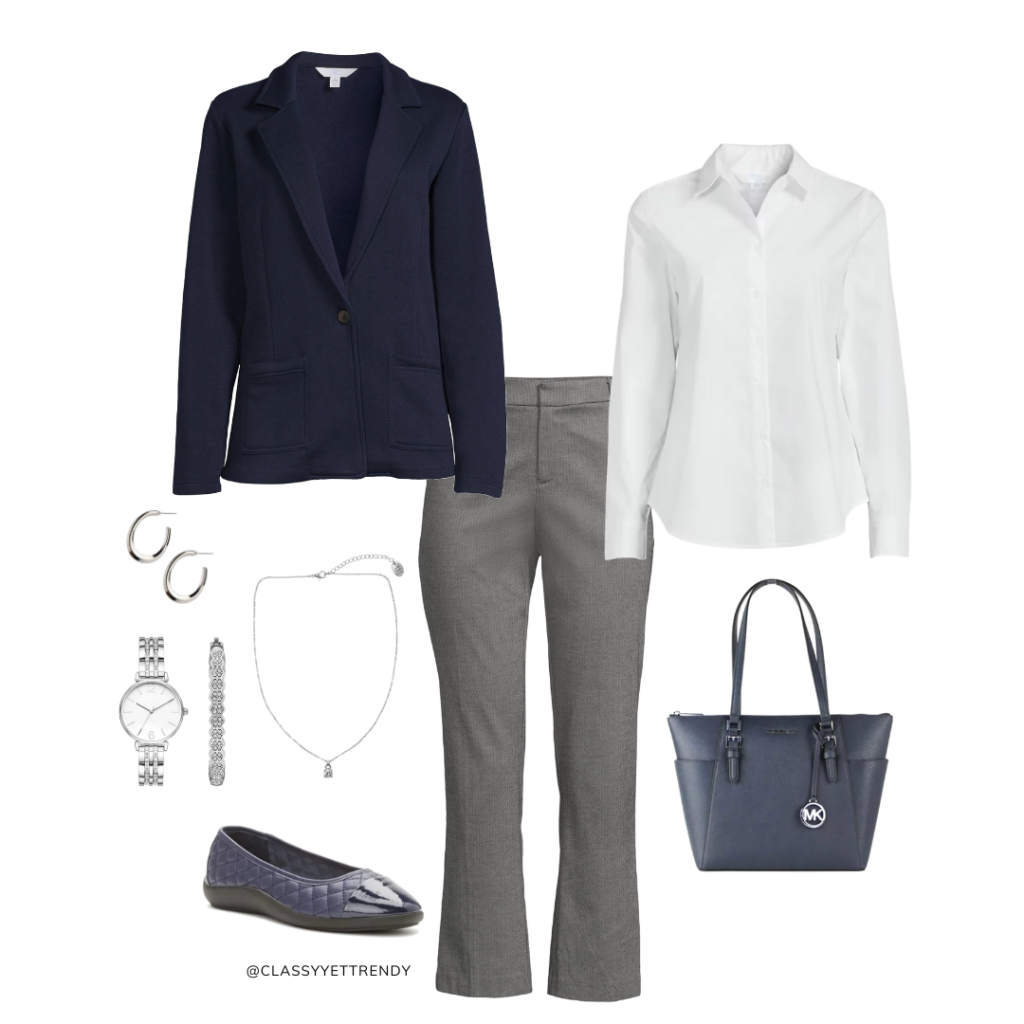 Outfit #2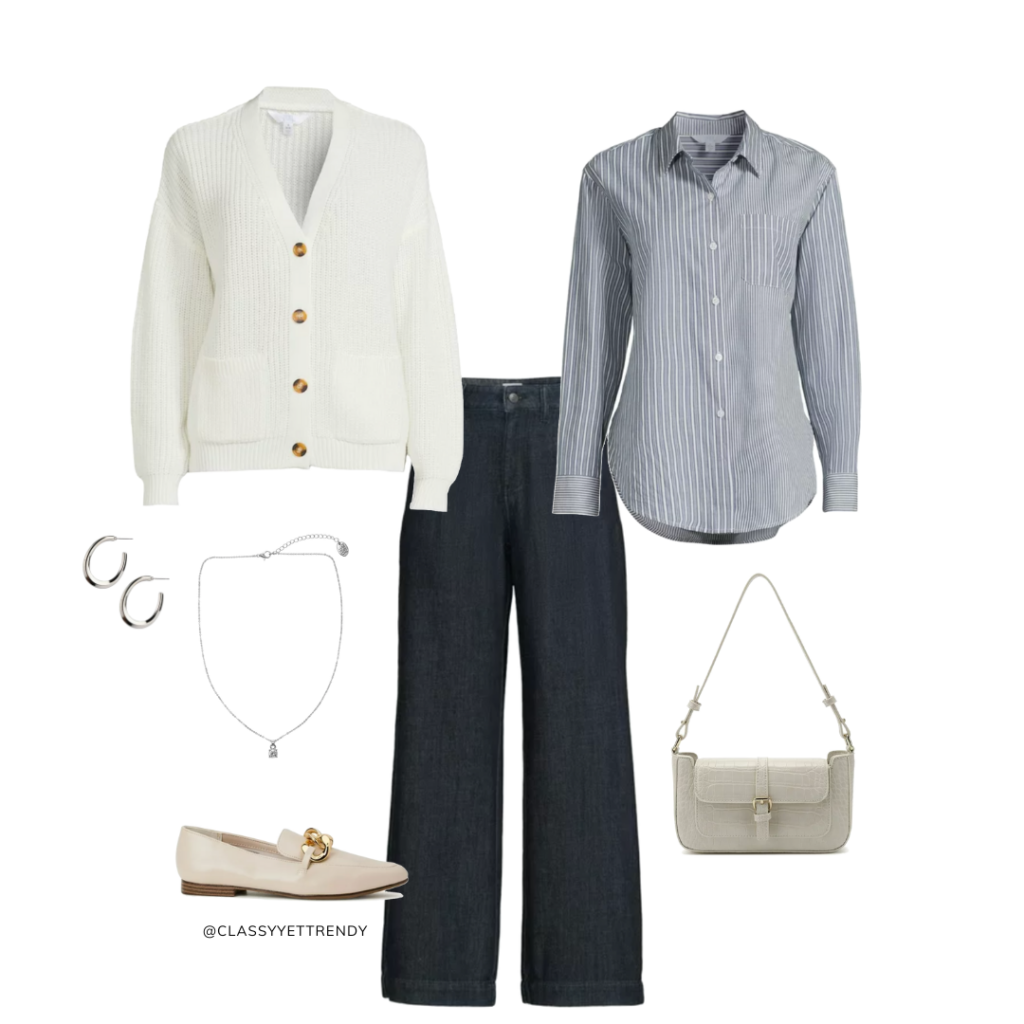 Outfit #3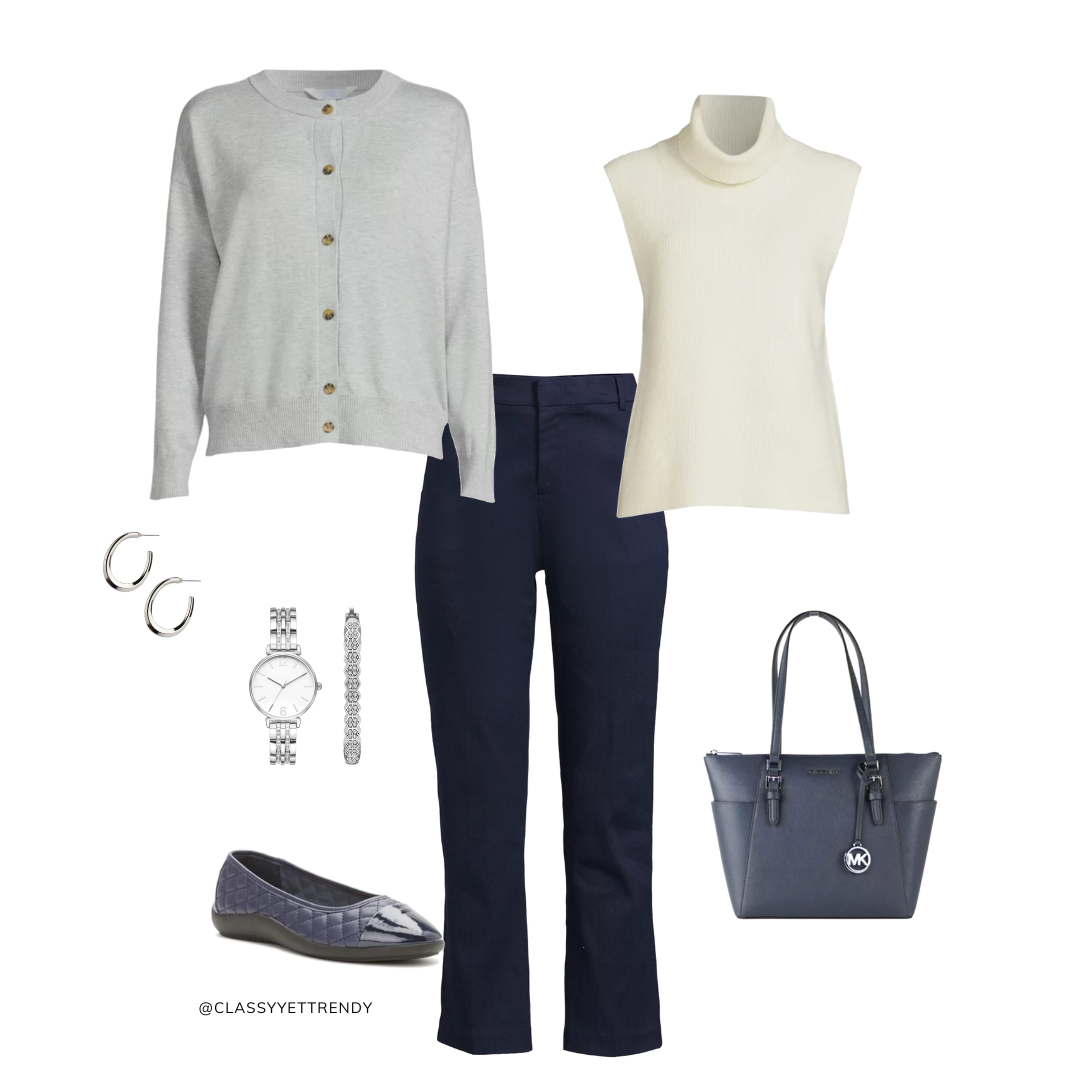 Outfit #4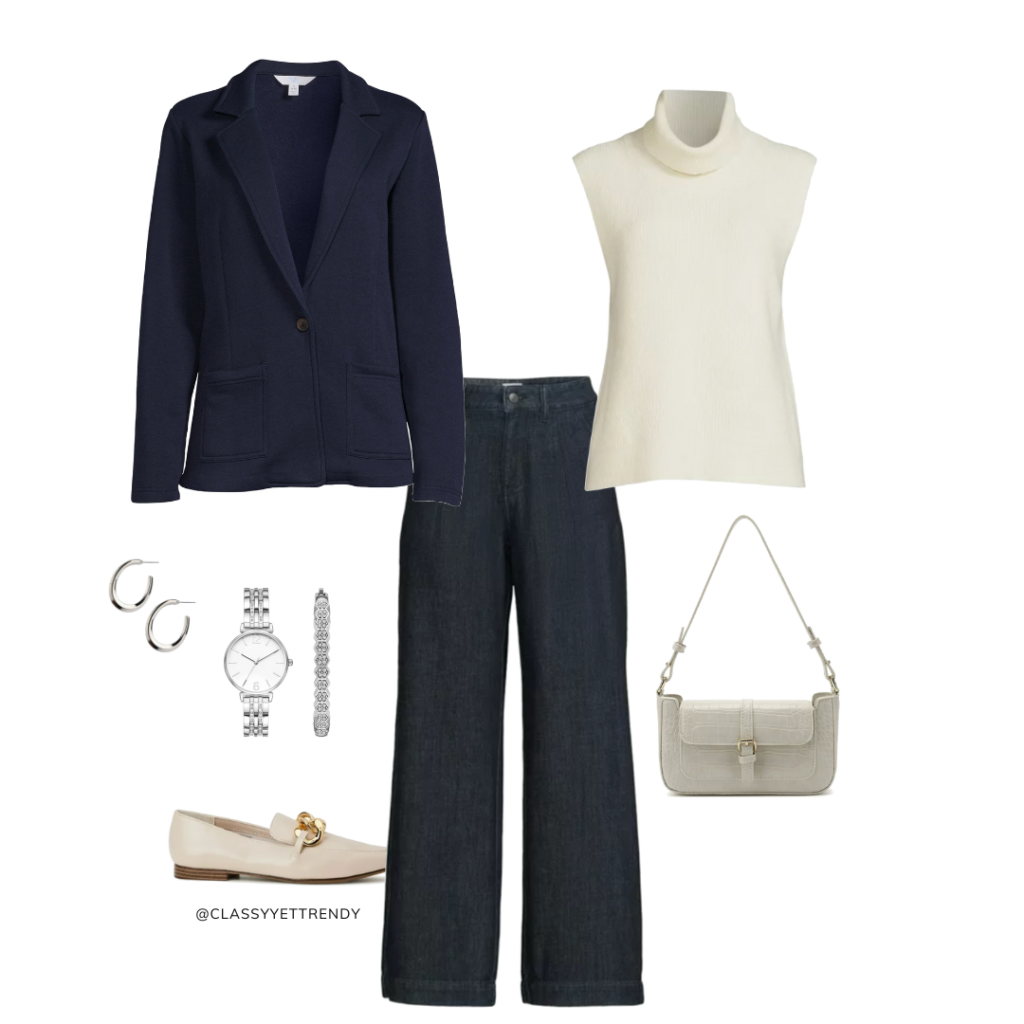 Outfit #5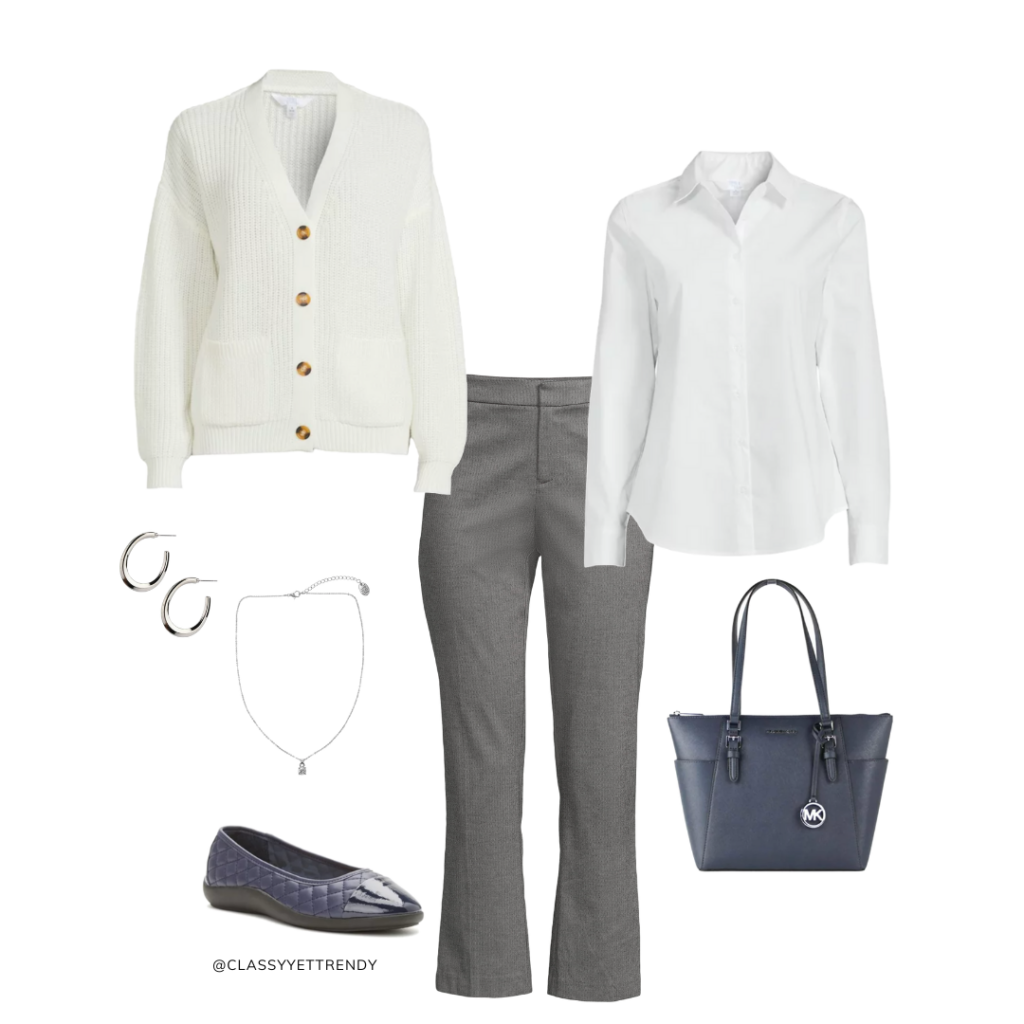 Outfit #6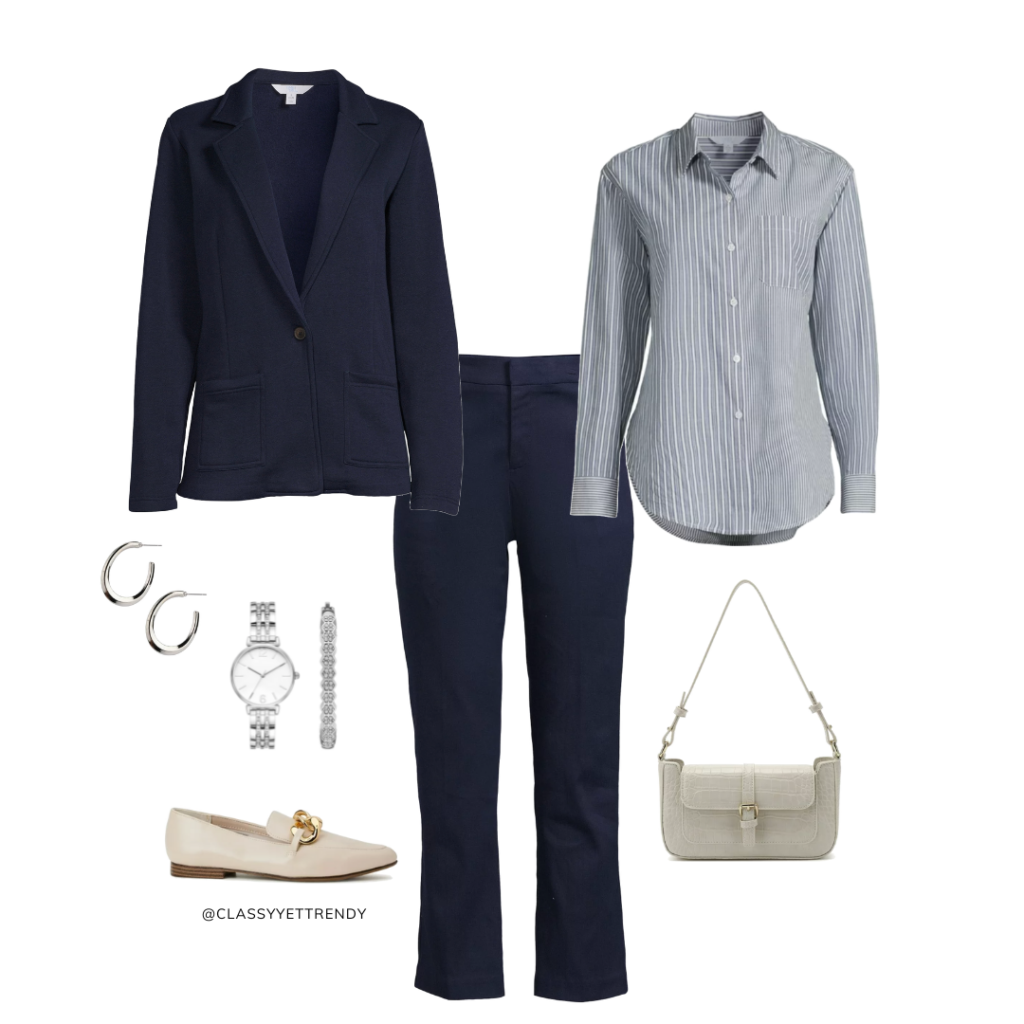 Outfit #7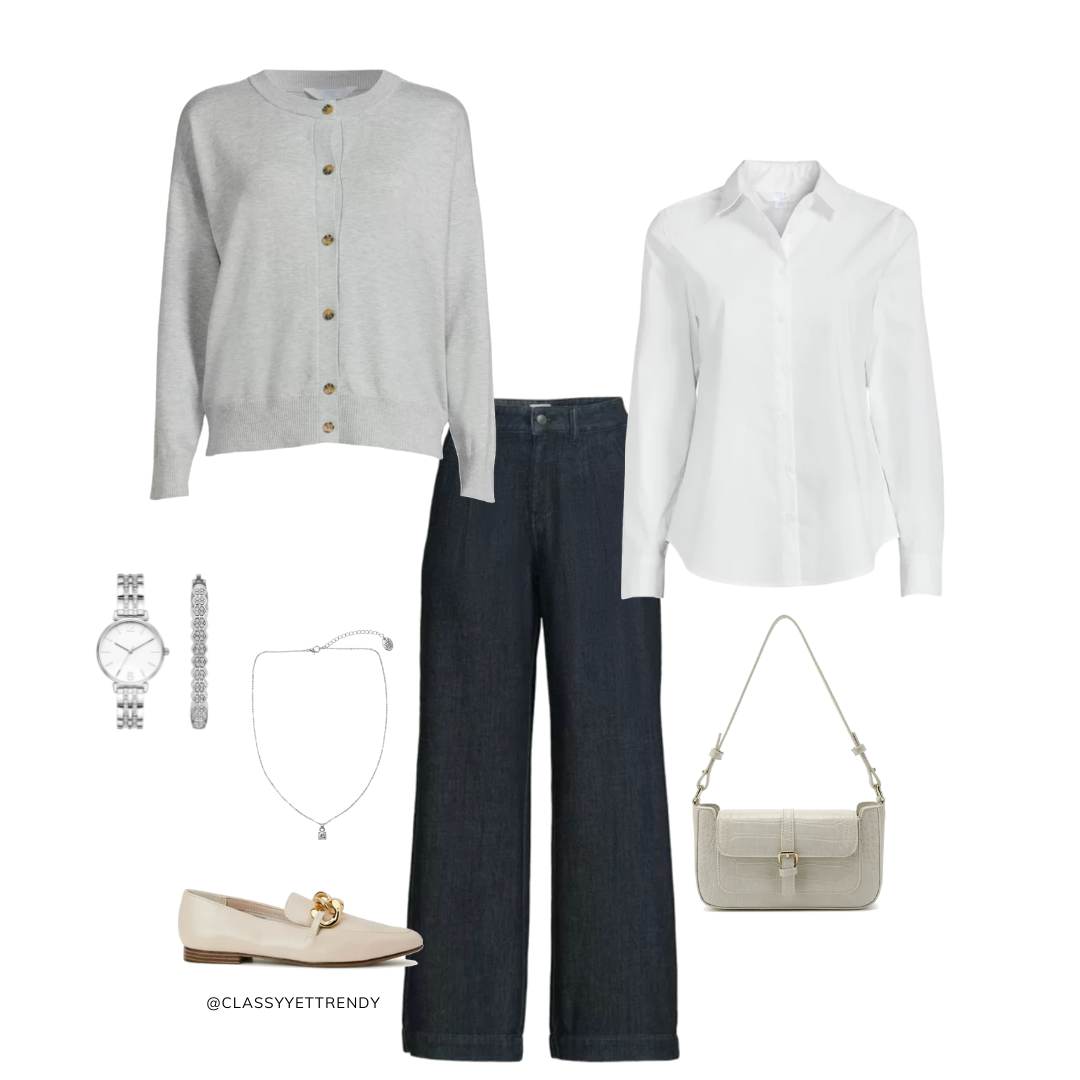 Outfit #8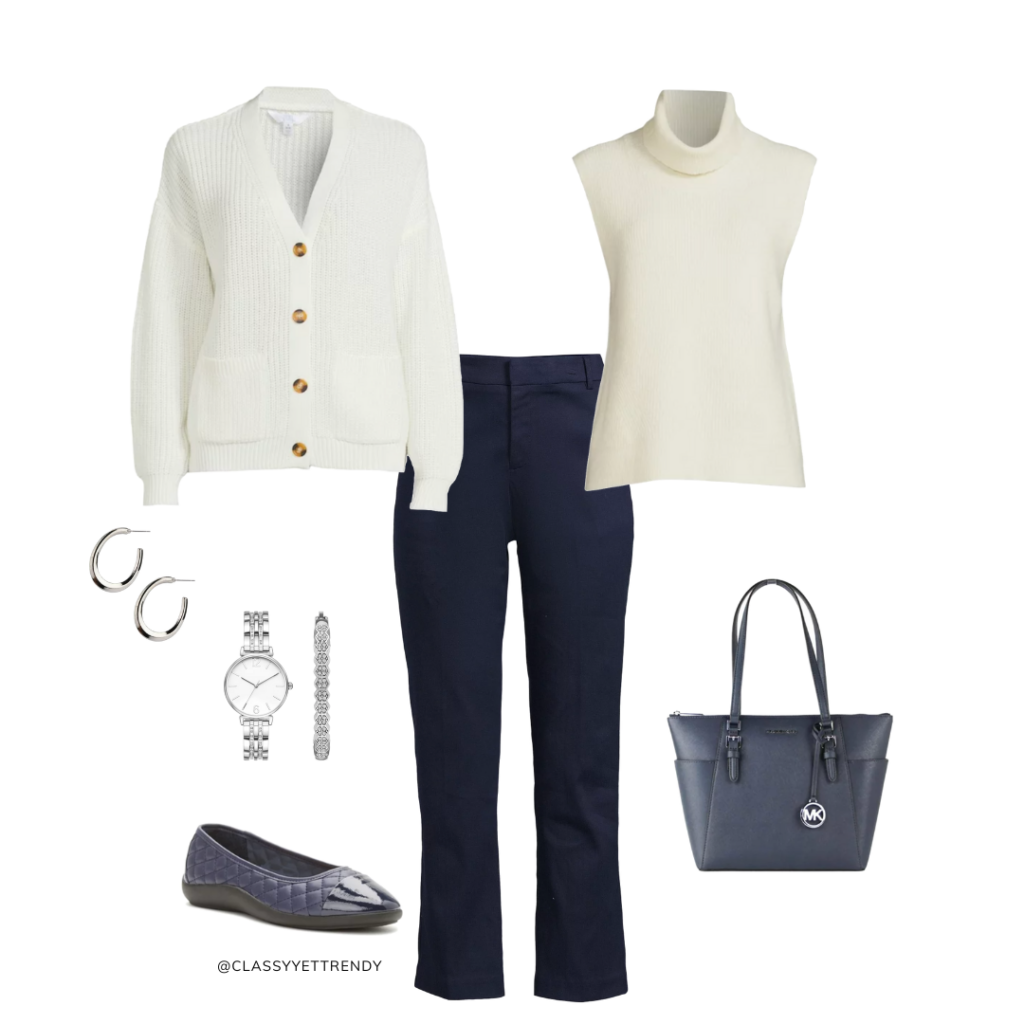 Outfit #9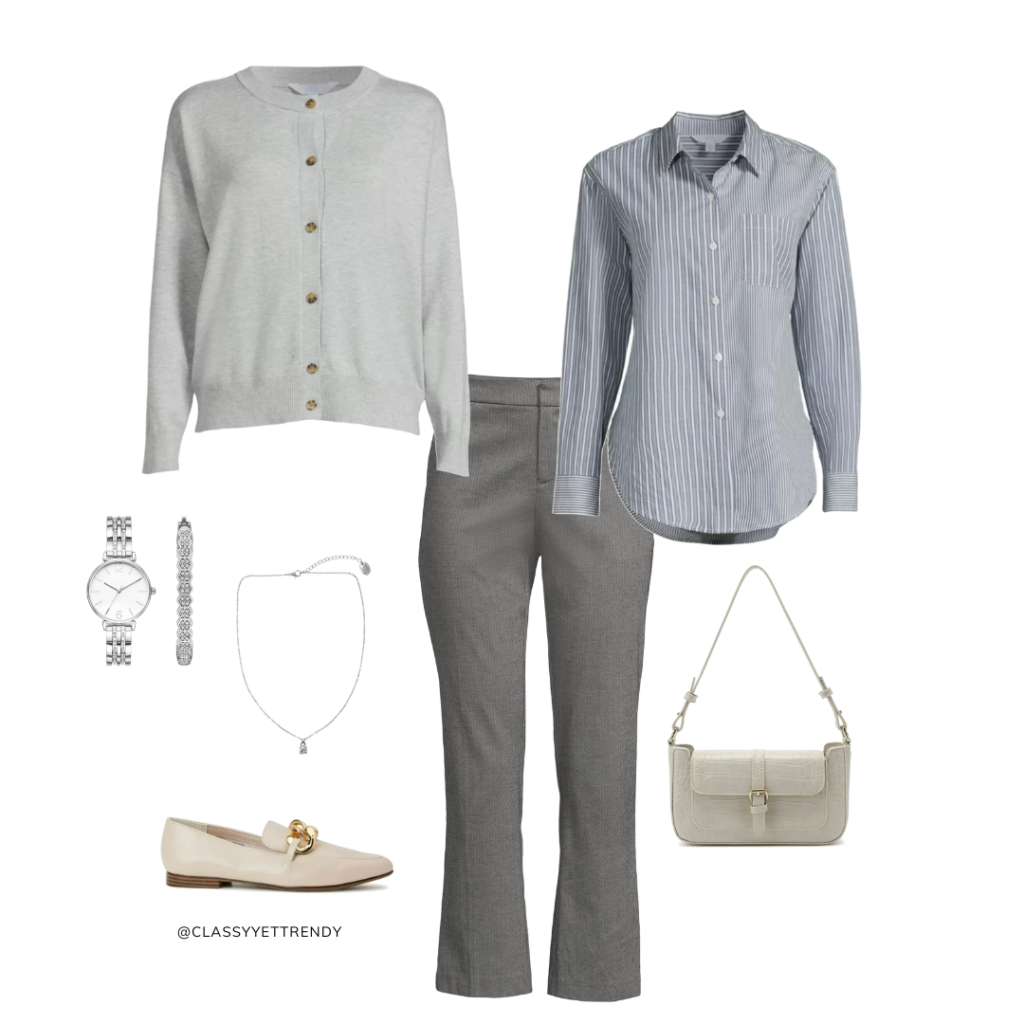 Shop The Post:
Thank you for visiting the blog!
I hope enjoyed this post!

A Bit Of Inspiration For Your Day:
"And we know that in all things God works for the good of those who love him, who have been called according to his purpose." – Romans 8:28