Reduce Your Daily Agony with Ecstasy!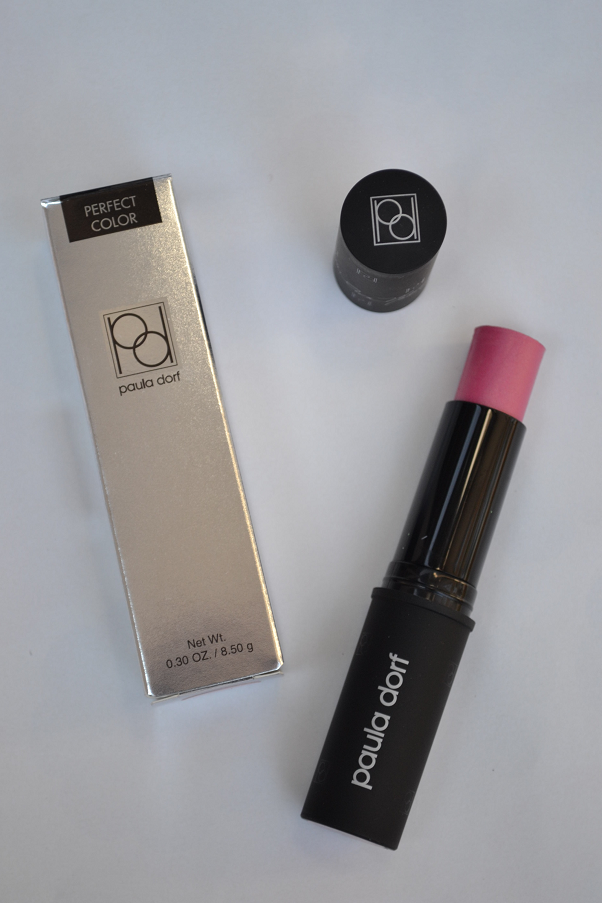 Have you used Paula Dorf Cosmetics?  If you like makeup with just the right color, texture and convenience you would love
Paula Dorf Perfect Color
.  This versatile multi-tasker performs triple results: for eyes, lips and cheeks.  It's light and creamy and comes in five flattering shades:
Angel, Candy Apple, Innocence, Sensuous
and the color featured here,
Ecstasy
.  The Ecstasy color is the perfect shade of pink.  The variety of looks is infinite and the effect is always natural and luminous.  Use
Perfect Color
to create subtle shimmering accents, dynamic highlights, or dramatic contours.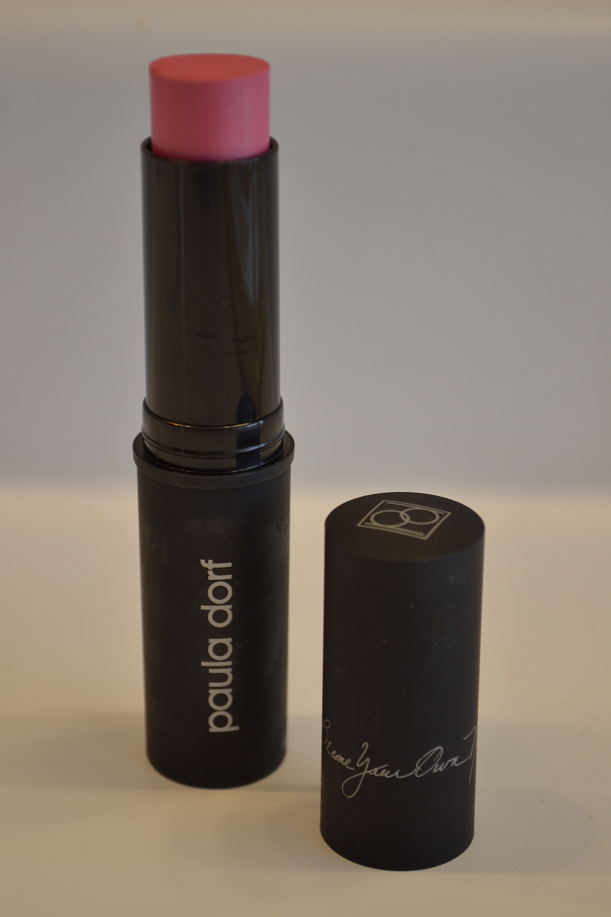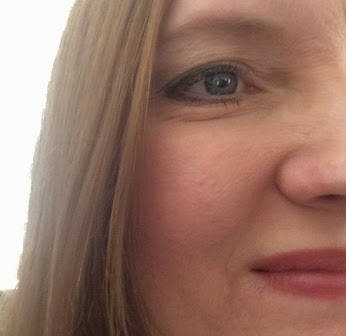 I tried 
Paula Dorf Perfect Color
 in Ecstasy and I love it!  I used it on my cheeks and lips, but it can also be used on your eyes.  You can wear this color in any season and I can't wait to wear it in the Spring and Summer!  Here's what the color looked like on my lips and cheeks.  I opted for a more natural look here.  You can also apply more for a vibrant look.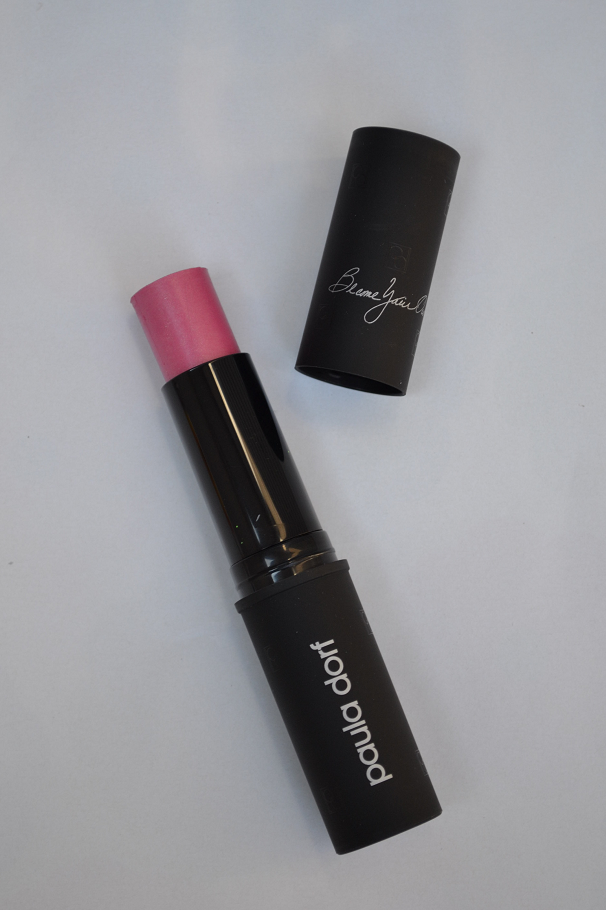 Paula Dorf is famous for unique "trick" products that offer solutions to every woman's makeup concerns, such as Transformer® (from eye shadow to liquid liner), Perfect Illusion® for lips (ends feathering lips), Perfect Illusion® for eyes (smoothes skin), Perfect Primer® (keeps foundation fresh), Enhancer® baby eyes (brightens eyes) and Clean-Up Stick® (erases makeup mistakes).
Seen in the latest issues of In Style, Allure, Harper's Bazaar and Elle and on celebrities including Jessica Simpson, Sandra Bullock, Debra Messing and Reneé Zellweger, Paula's products are constantly embraced as industry favorites.
Paula Dorf Cosmetics has received a variety of accolades over the years including multiple "Allure Best of Beauty" awards, Self Magazine's Healthy Beauty Award and the Fashion Group International "Rising Star Entrepreneur of the Year" award in 2006.
You could win a makeup Paula Dorf Makeup Kit!
Paula Dorf is giving away a makeup kit full of some of their favorite products!
With each 
Paula Dorf
 purchase, you will receive the gift of their mini No Color Glimmer, a gorgeously soft, lightweight powder to complete your look!
The perfect accent to Ecstasy. USE CODE: ECSTASY
This has been a review of Paula Dorf Perfect Color through BrandBacker.  All opinions are my own.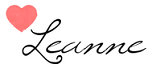 See These Blogs I Link Up With: